Published on:
Lisa & Bill: From Engagement-Moon to Honeymoon
Text by Tina Causey-Bislick / Images by Winklaar Photography
Aruba holds a special place in the love story of Lisa and Bill Parker. The couple first visited Aruba in November of 2015, when Bill popped the question, turning the vacation into an engagement-moon. The couple, who were enjoying the hospitality of The Ritz-Carlton, Aruba, wasted no time launching into planning mode. "We loved everything about Aruba…the people, the country, the beautiful sunsets. We knew we wanted a small, intimate, and family-only wedding. While we were staying at The Ritz-Carlton, we thought it would be a great idea to speak to someone and find out what accommodations they offer for weddings. We left Aruba in November engaged and ready to get married in April—in five months!" shared Lisa.
For many couples, the idea of planning a wedding long-distance in another country in just five months sounds daunting, but with the wedding experts at The Ritz-Carlton, Aruba, Lisa felt it was the perfect amount of time to prepare.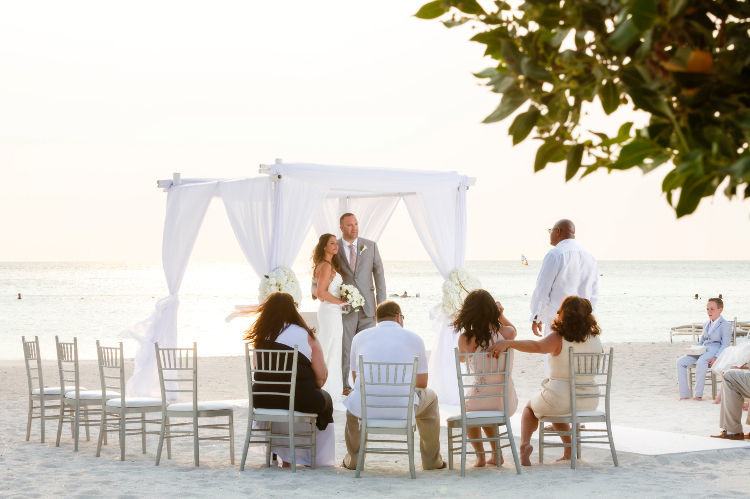 The Décor
The couple wanted a very simple and elegant look, opting for a clean and crisp palette of white and neutrals. Paired with padded white-wood chairs, the white-washed wood altar was decorated with billowy, sheer white draping and clusters of white hydrangeas.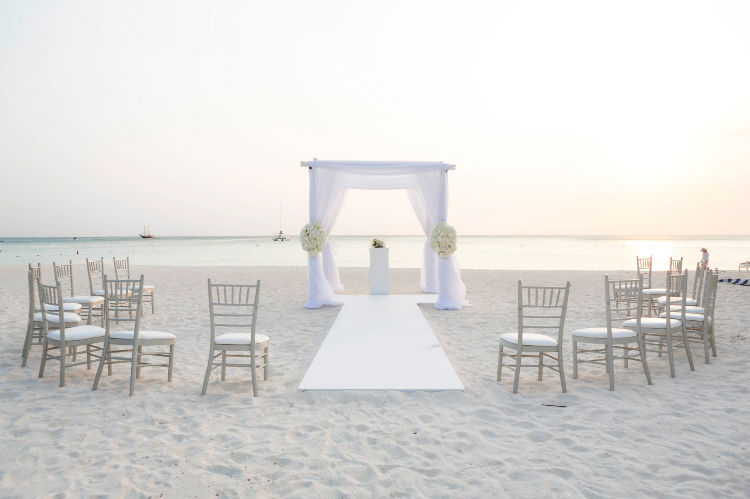 The Attire
Lisa's dress was a long Katie May design with a scalloped V-neck, spaghetti straps, and an open back that was "perfect for the beach and sand," said the bride. "I got my hair and makeup done at The Spa at The Ritz-Carlton, which offered impeccable service and care to me, my mother, sister, and my niece, who was our flower girl." The groom wore a custom-fitted, light-gray suit.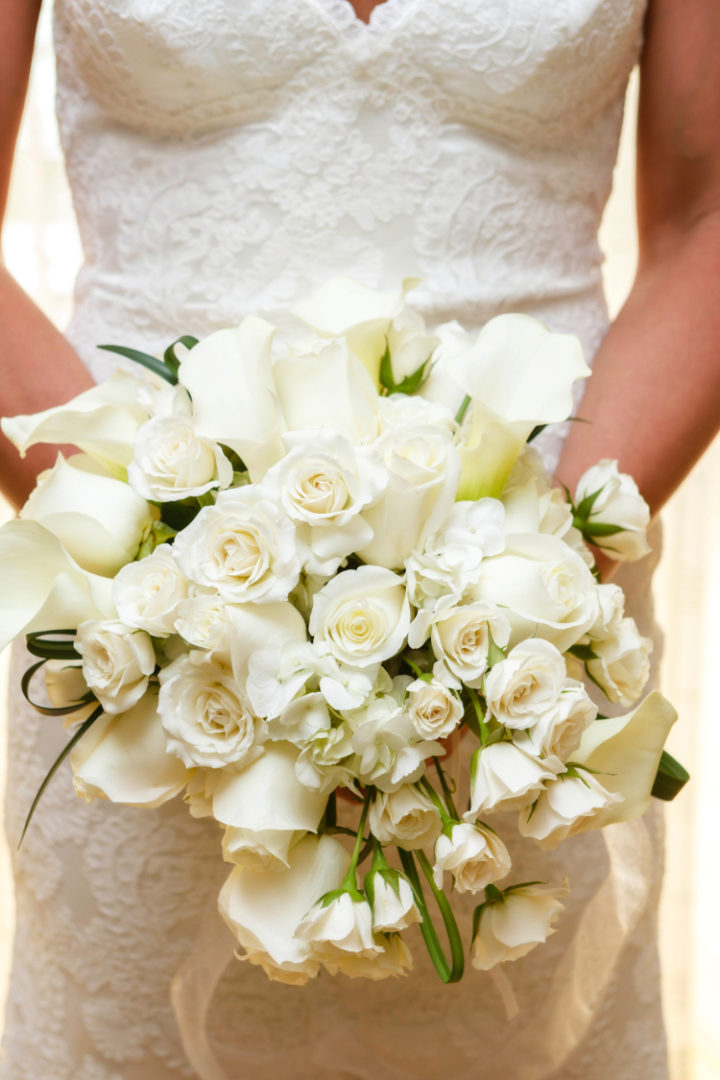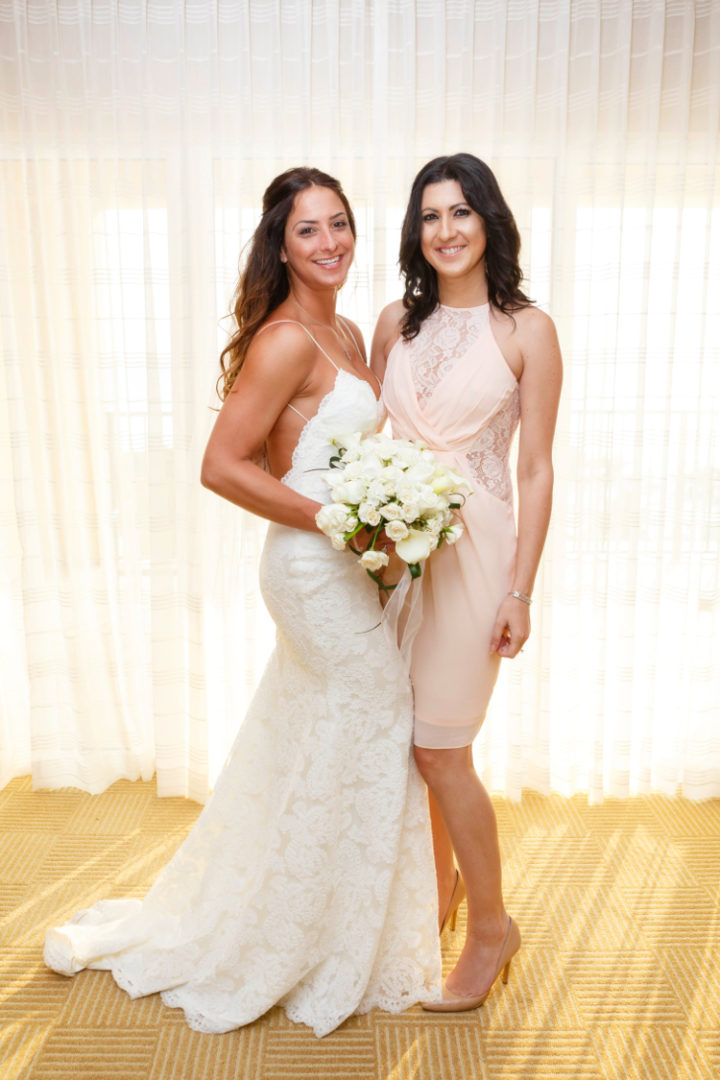 The Reception
After the ceremony, the couple and their twelve guests enjoyed a cocktail hour as well as a cake-cutting. The wedding party then walked over to the resort's BLT Steak restaurant, where a beautiful table setting featuring all-white linens, flowers, and candles was created for the intimate wedding dinner celebration.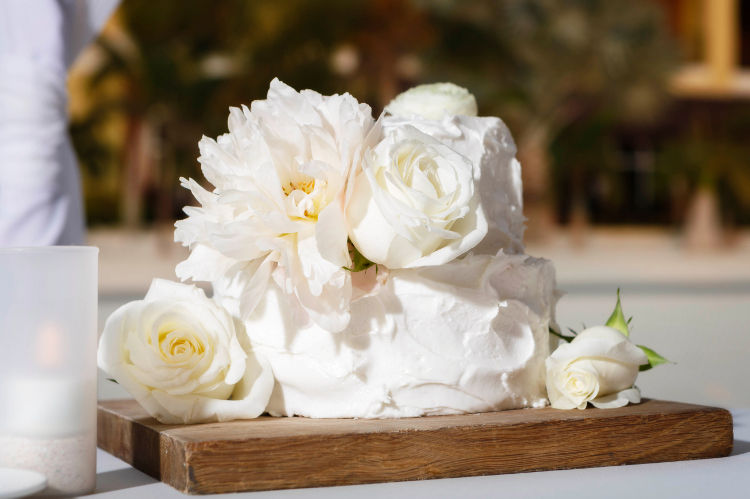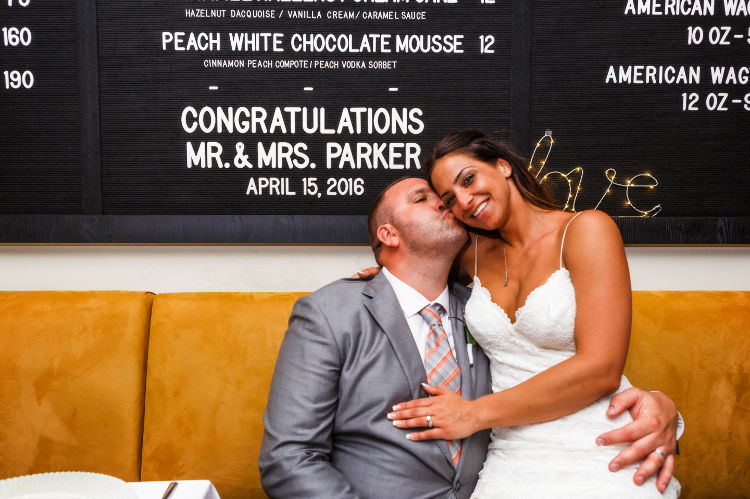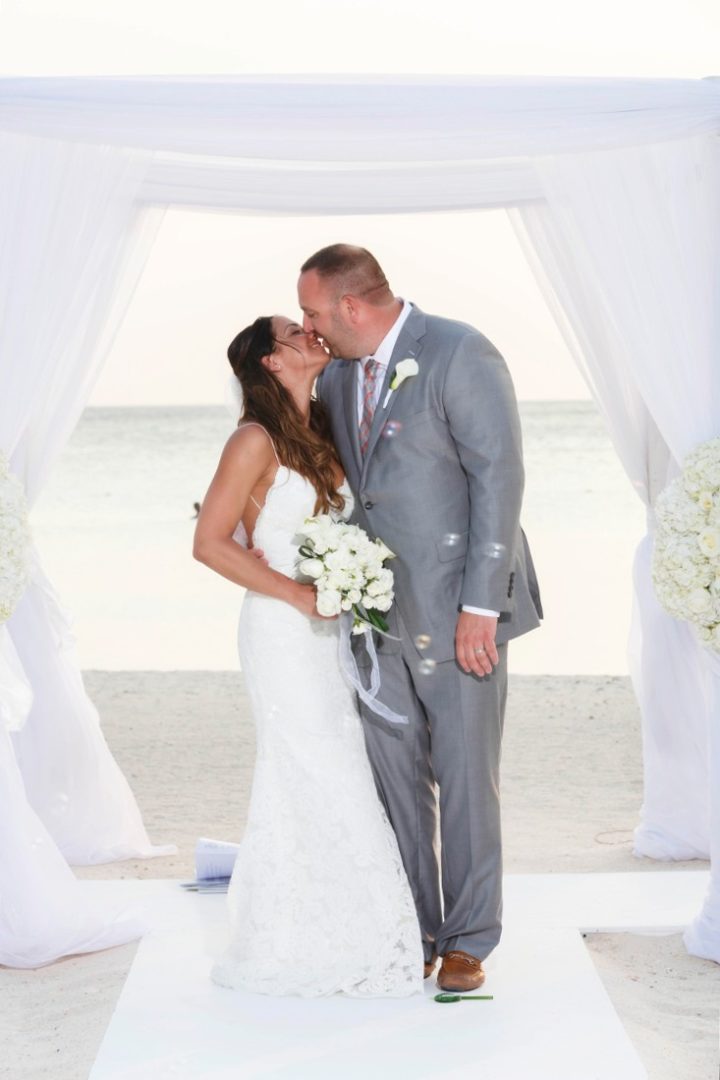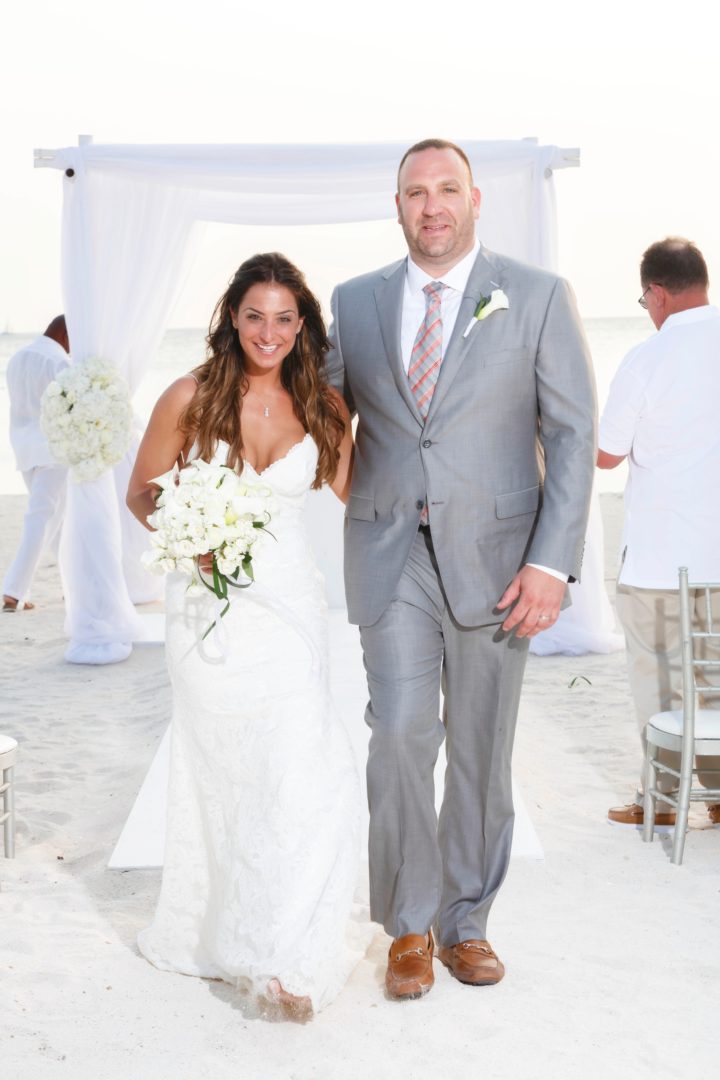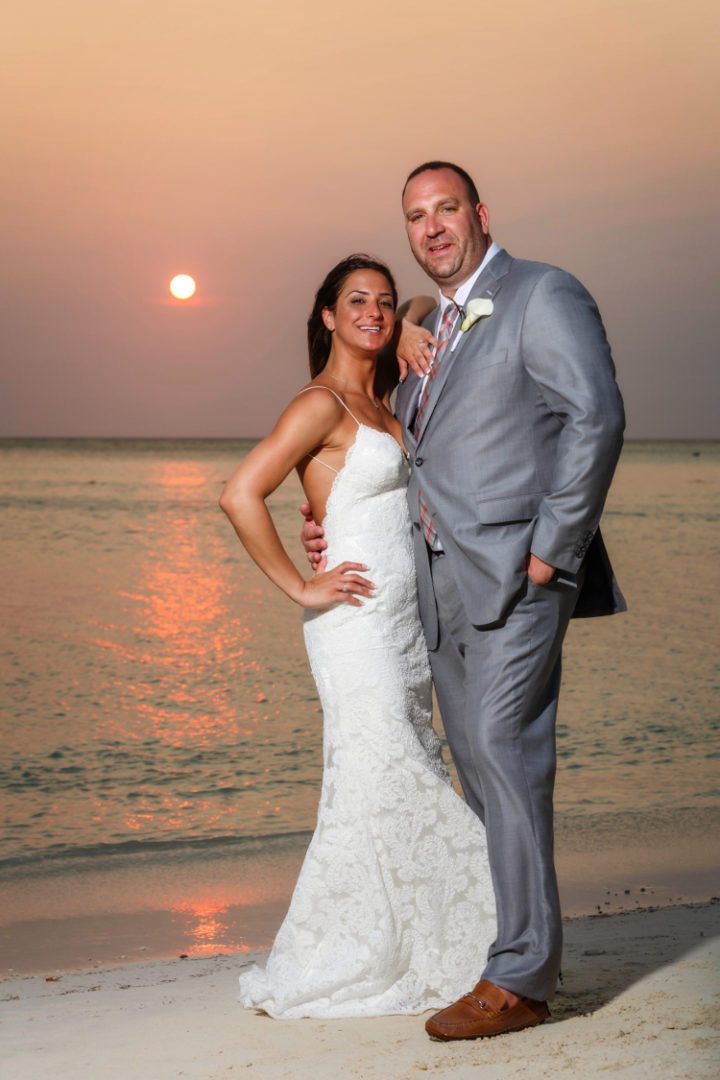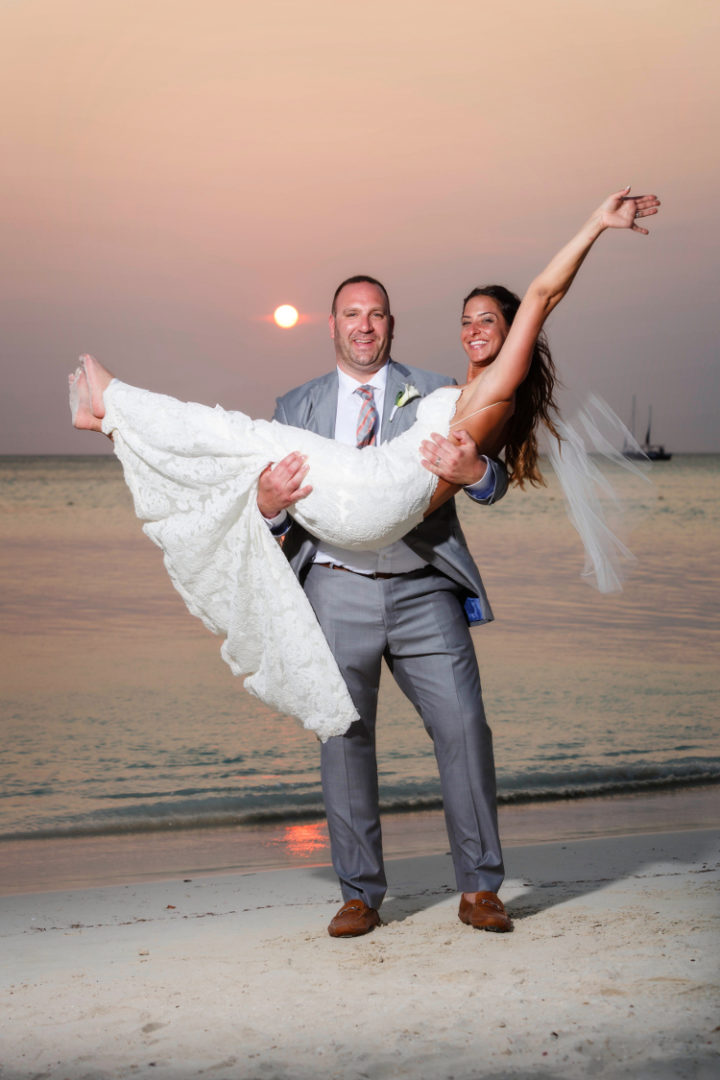 Notes from the Couple
I provided our guests with beautiful beach totes as welcome bags in their rooms that had all the essentials for the sun—sunscreen, aloe, ChapStick—and also emergency items like aspirin, mints, Tide to Go, and Band-Aids, as well as brochures of tours and things to do in Aruba for our guests to read.
I used a great website to create wedding invitations in the form of passports. It was the cutest idea and all our guests were so impressed!
We returned back to Aruba in January with our five-month-old son. We stayed at The Ritz-Carlton, Aruba again because it feels like home for us. We made friends with many men and women who work at the hotel and always enjoy their company. We love everything about Aruba and look forward to many more vacations and memories there!