Published on:
Little Fry Aruba
Text by Debbie Kunder / Images by Cado de Lannoy
A few months ago, my husband came home from work with a present for me—two hand-dyed, indigo couch pillows made by our friend, Traci Andrushko. I hadn't known that she was so creative, nor that she had started her own brand of home accessories and kids' clothing, Little Fry. Soon after, my husband's surf shop collaborated with her on some limited-edition Bula tees, which were a huge hit. Most recently, I discovered her pillows at Aruba's newest health food café, One Happy Bowl. It was clearly time to meet up with Traci and get the lowdown on Little Fry.
I met with Traci at her residence, where she has her work area set up outside to take advantage of the Aruban sun and wind to naturally dry her just-dyed fabrics. She explained that the idea for Little Fry ("fry" meaning a small fish) was born about four or five years ago, when she knew a niece was on the way and dreamed of creating a unique kids' line. Before getting it off the ground, however, she moved in September 2017 to Aruba, where she was soon neck-deep in a home-building project, which quickly brought her to the realization that the island doesn't offer much in the way of good-quality handmade home accessories. So the focus of Little Fry shifted, and Traci started making pillows (which she sews herself), cloth napkins, and tea towels using a Japanese tie-dye technique called shibori.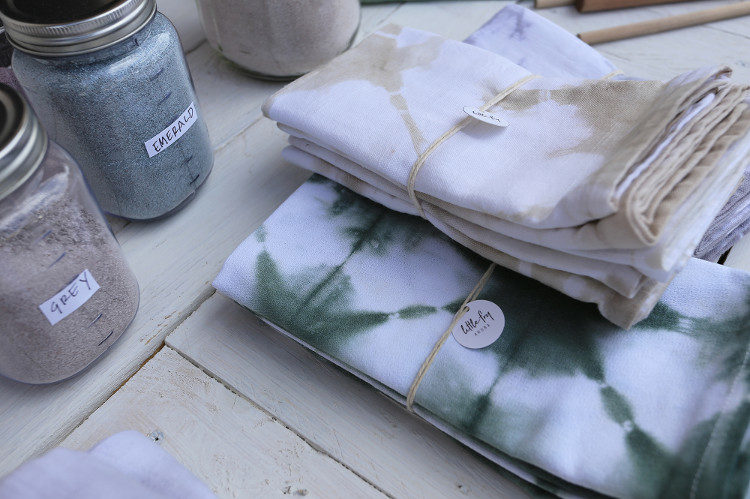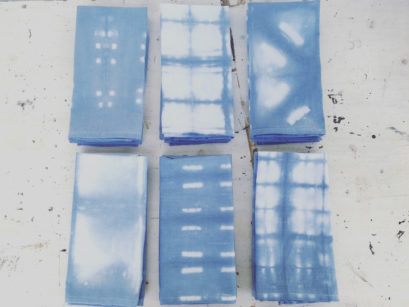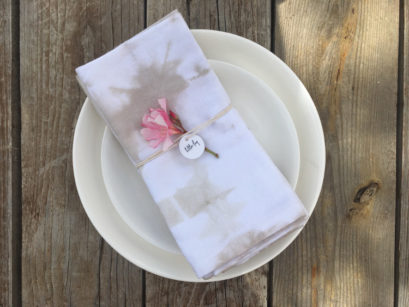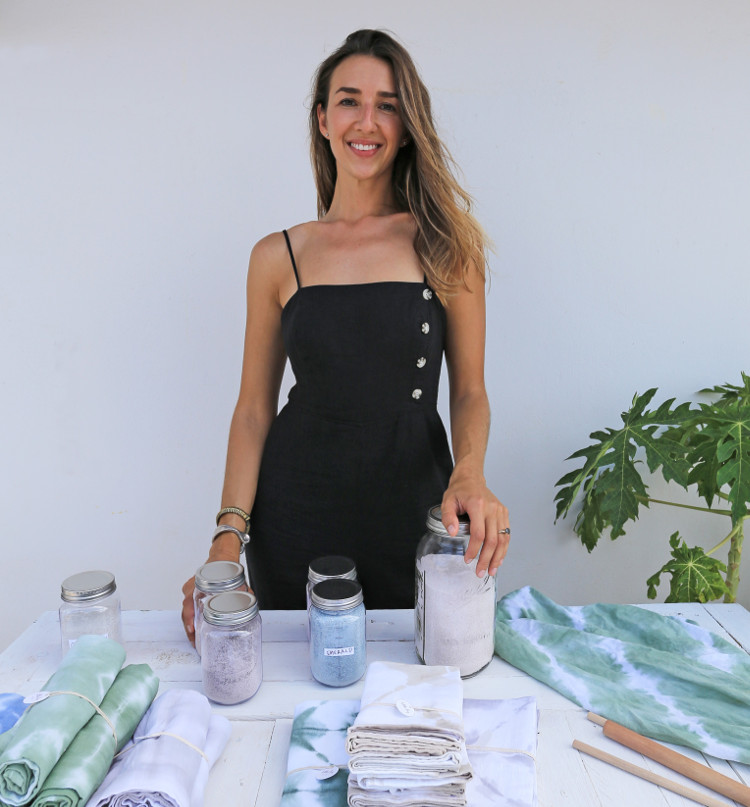 "The traditional shibori dye is indigo, which is why my collection started out exclusively in blue. Since then, I've added more colors, all inspired by Aruba: beige (stone), gray (sea salt), coral, and green (seaweed)."
Traci's handcrafted items were a hit, and the custom orders started rolling in. She caught the attention of Cookings, a local kitchenware boutique, which became her first retail client. She also started peddling her wares at Manchebo Beach Resort's Tuesday market, Korteweg market, other markets, and her own pop-ups.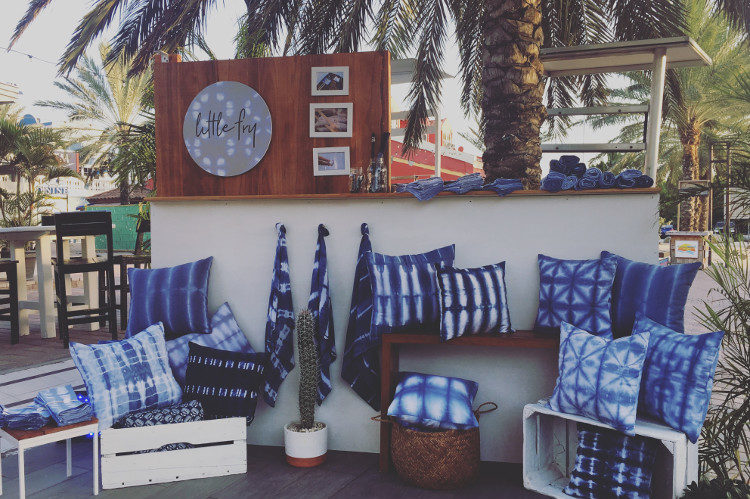 By then, it was time to return to the original inspiration behind Little Fry. With Traci's adorable niece now in the picture, she started to build up her kids' clothing collection, which includes onesies, rompers, pants, hats, baby blankets, and teething rings (made from organic wood and fabric). "I use 100% cotton for my kids' clothing, and all the colors are unisex, so it's a versatile collection."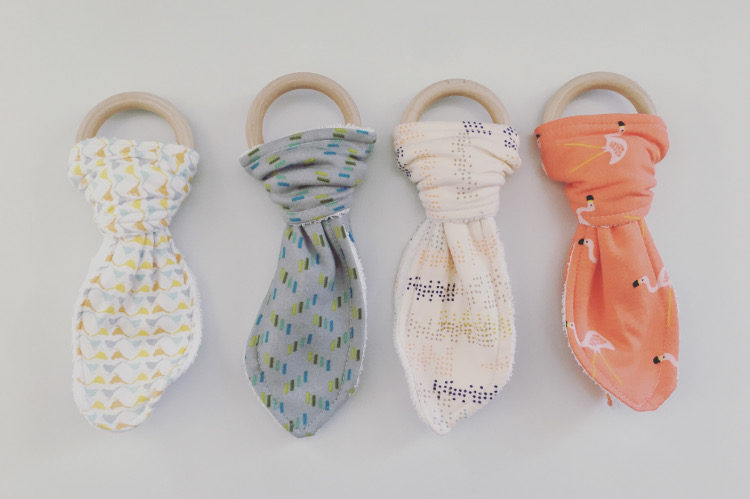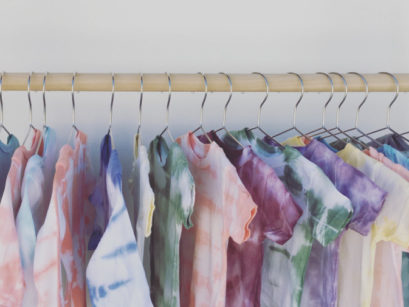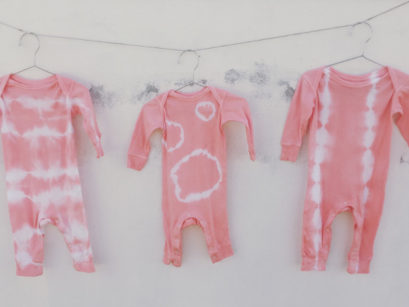 Traci is open to new projects, like the one she embarked upon together with Bula Surf Shop. She hand-dyed both men's and women's Bula tees to create a special-edition collection, which sold out in no time at all. Perhaps another collaboration is in order soon?