Published on:
Local Designer Javan Croes Unveils Spring-Summer Collection 2023
Local designer Javan Croes hosted his annual fashion show featuring his Spring-Summer Collection 2023 at the Surfside Marina to a sold-out audience.  The show included 17 pieces, 9 pret-a-porter and 5 couture. The pret-a-porter designs are inspired by island living and the island's tropical climate,  highlighting neon colors; while the couture strikes a more elegant and feminine tone.   ZsaZsa Designs, by jewelry designer Kimberly Wever, complemented the clothing on the runway, in collaboration with Maison Ryon, by jewelry designer Ryon Dijkoff.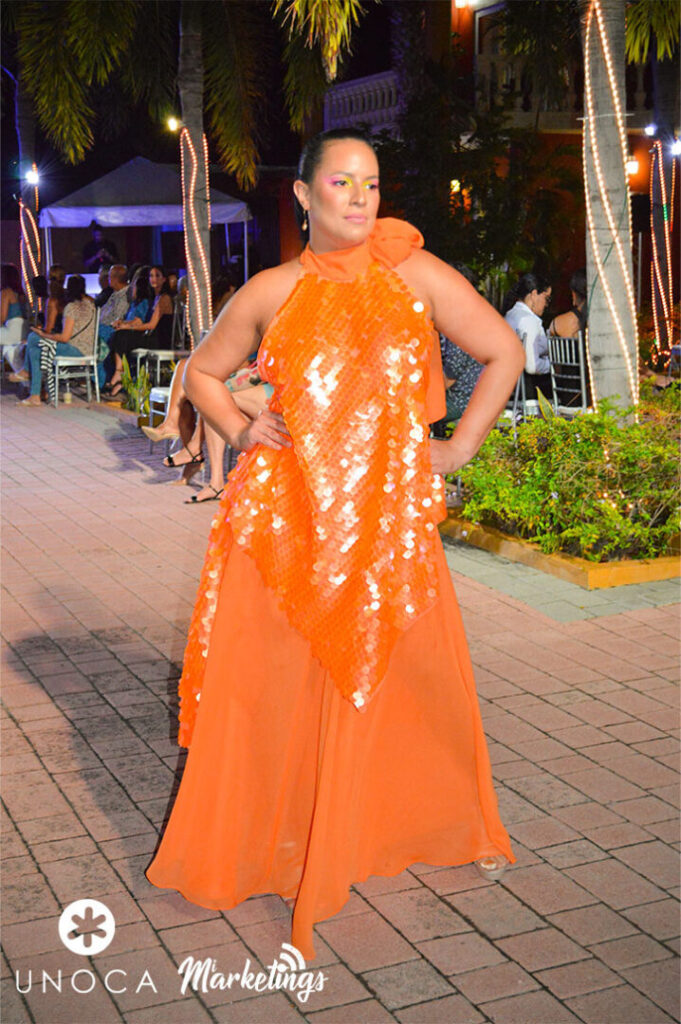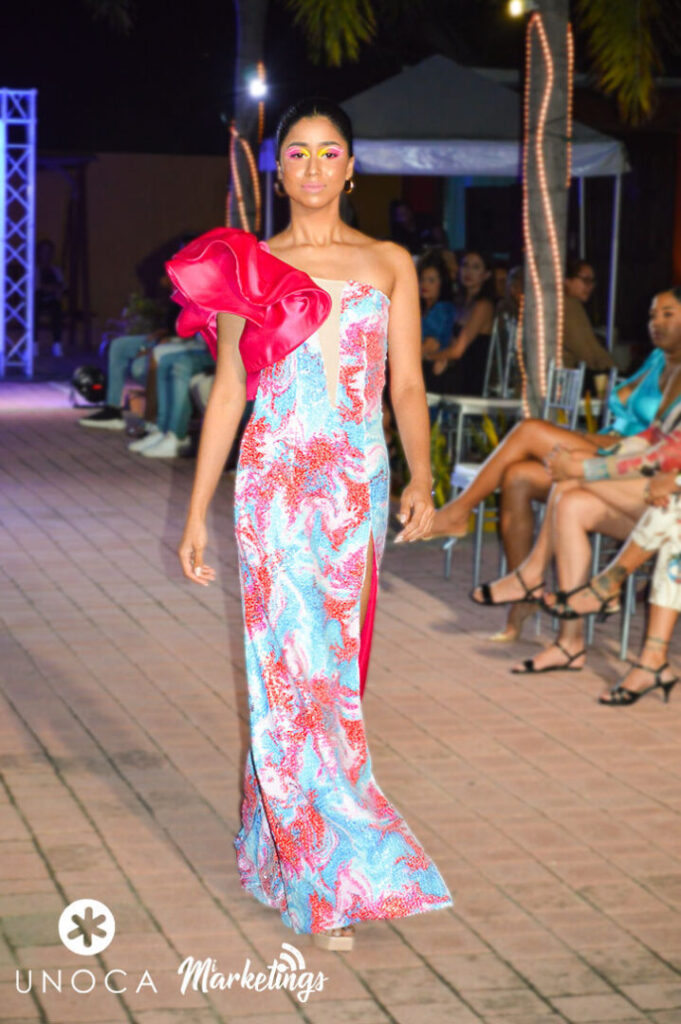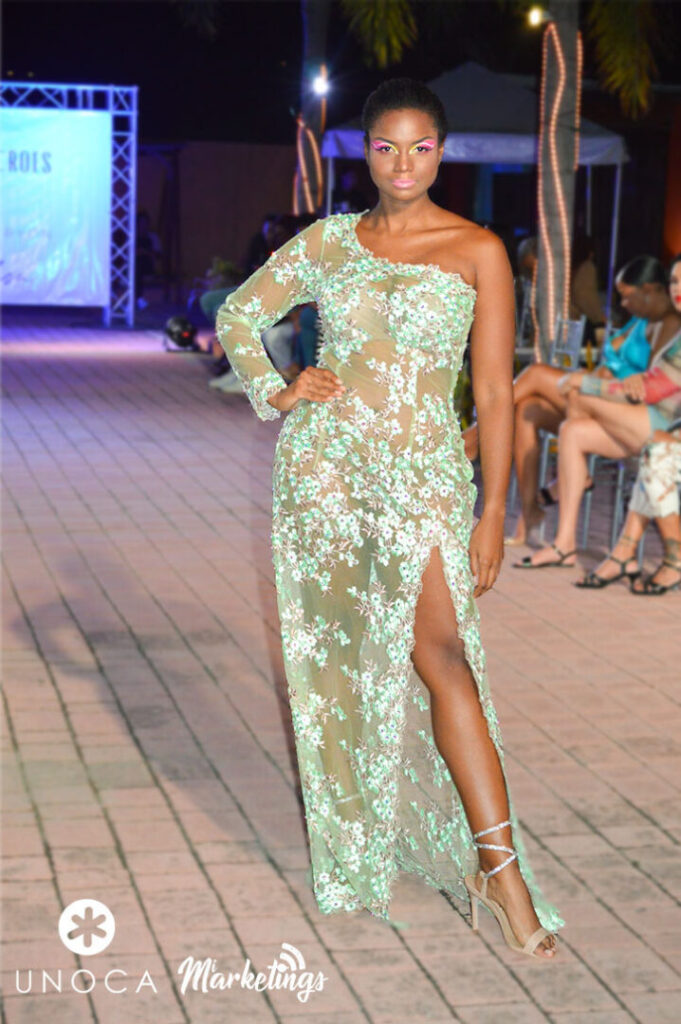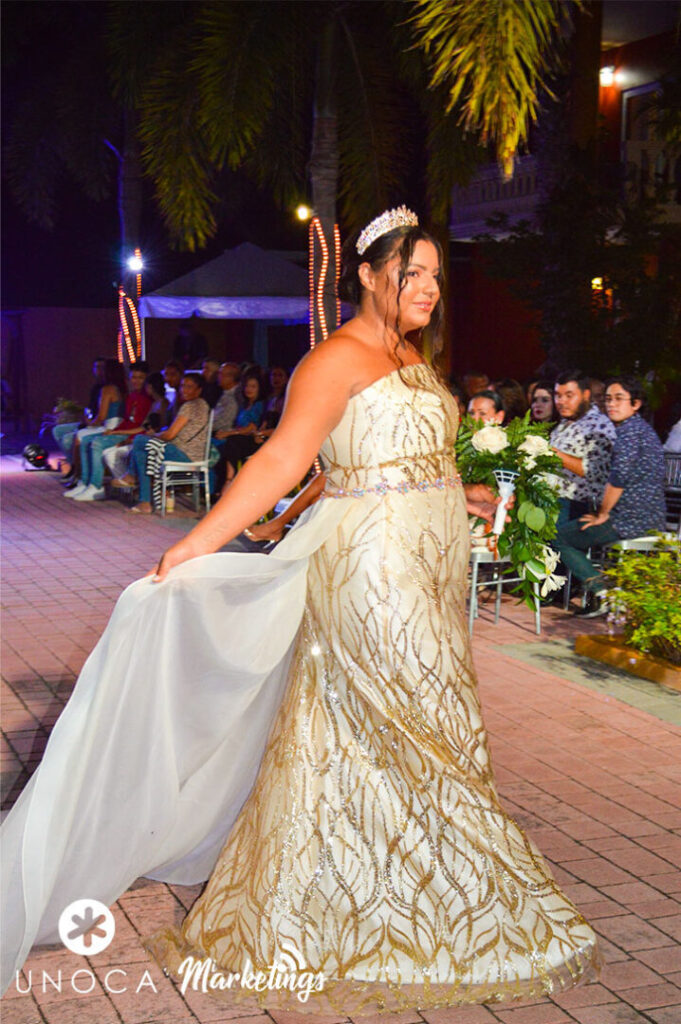 ZsaZsa Design's Isleña collection is inspired by seashells and waves. The collection is part of a brand redesign project, aiming to offer authentic pieces with a slow fashion approach using  sterling silver, 14K gold-filled wires, Swarovski crystal, pearls, and semi-precious gemstones. Every piece is made to order in Aruba.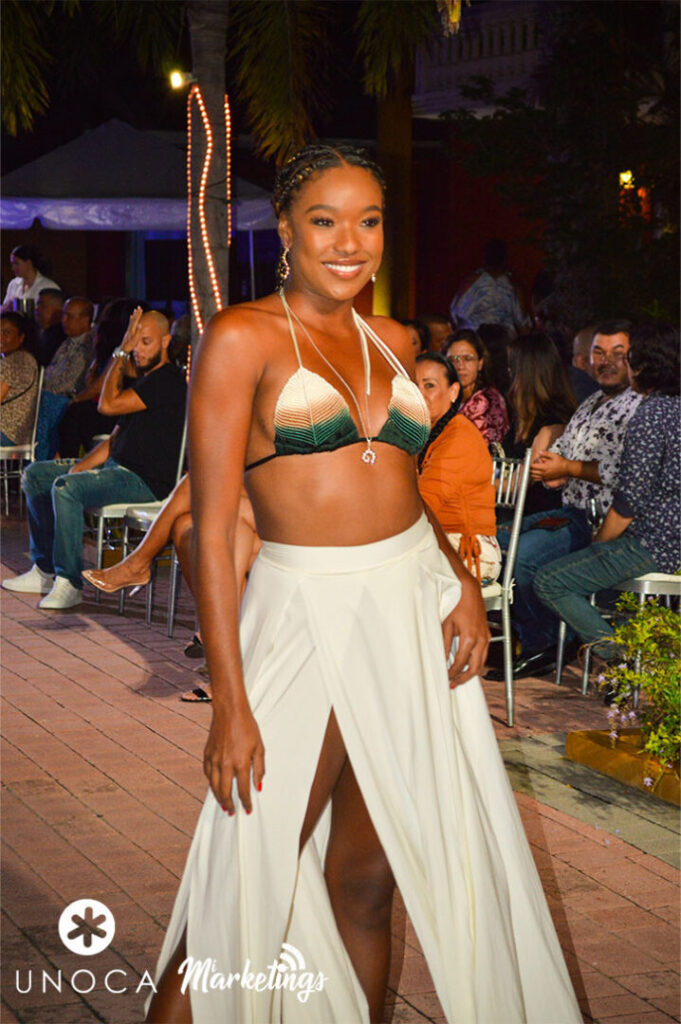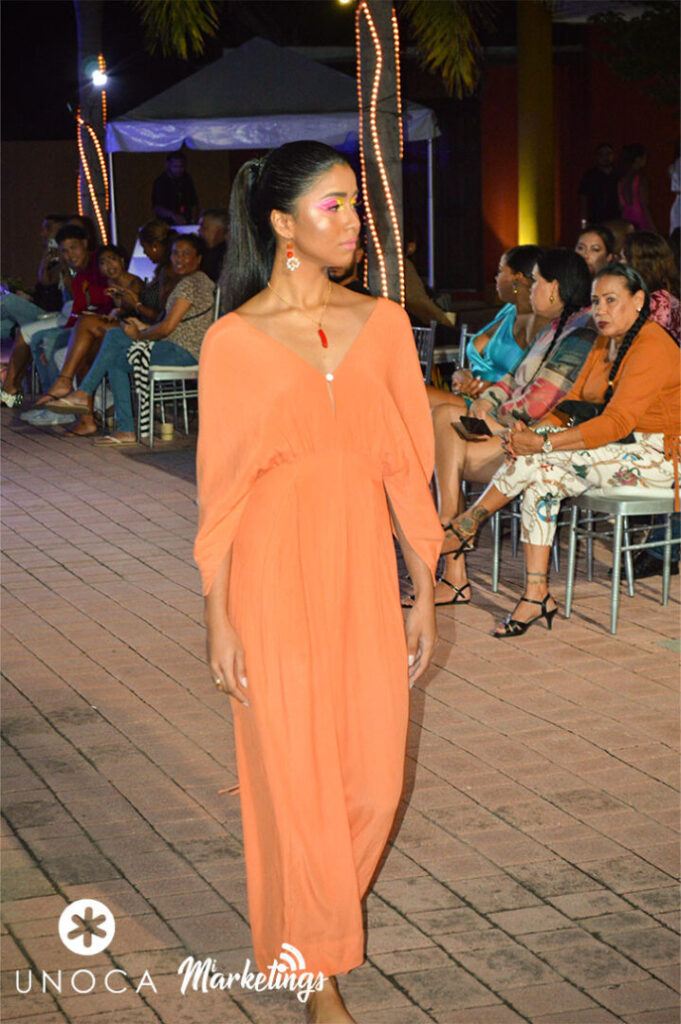 Maison Ryon's Heritage collection is ethnic and symbolic, presented in 14K gold and sterling silver, with semi-precious beads. The dynamic collection represents the island's Amerindian heritage, reflecting the brand's mission of breathing new life into Aruban Amerindian pictographs and petroglyphs as wearable art.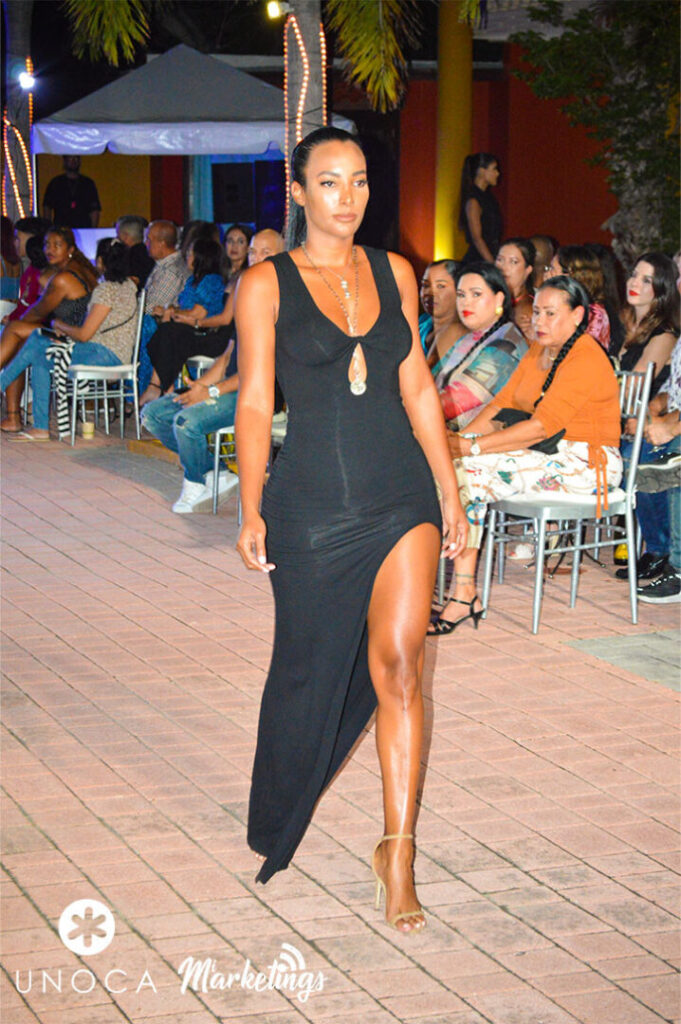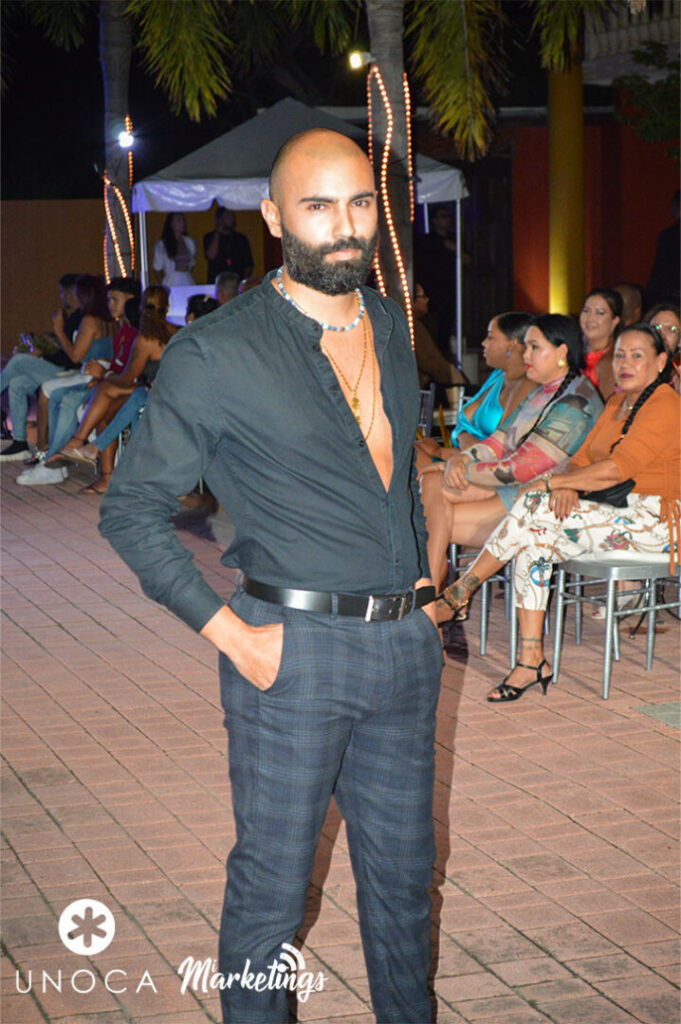 Fabrics for the fashion show were sourced at Silk & Cotton on the island. A pop up store offered clothing and accessories for sale at the end of the show. The collection is now on view at Paseo Herencia at the  Design District shop in sizes from 0 to 18.
Javan first showed off his work in 2018, having graduated a fashion course at Ateliers 89 in Aruba, but has been interested in fashion since childhood. We are looking forward to his next project on Nov 2nd during the Aruba Art Fair in San Nicolas. He is working on an upcycle  fashion show of reclaimed and repurposed clothing donated by the D Store, repurposing pants into dresses and tops into shorts in the spirit of Reuse, Recycle and Repurpose.
A business and management graduate, Javan is contributing to the UN's Sustainable Development Goals, addressing climate change awareness during the show, and the need to reduce waste in our society.