Published on:
Have Fork, Will Explore: Local Store Brunch
The Have Fork, Will Explore series is a collection of articles that profile interesting eats on the island. Grab a fork and join us!
Brunchin' Beyond Sunday at Local Store
Text and images by Tina Causey-Bislick
Brunch is my favorite meal for so many yummy reasons: I'm a grazer, so the relaxed pace suits me perfectly; I love sampling a variety of flavors and combining the savory with the sweet; brunch is usually matched with celebratory occasions or is just a great reason to gather with a group of family and friends; I'm a big fan of mimosas and Bloody Marys; and, and, and…I could go on and on.  Aruba does have a fabulous Sunday brunch scene—there are several restaurants that rock a good brunch.  However, the rise of the Saturday brunch trend in many U.S. cities never seemed to make it down here.  Whenever I am back in the U.S., I make sure to hit up a Saturday brunch.  While Sunday brunch tends to be more of a family affair, Saturday brunch is the perfect excuse to gather with a group of friends and stretch out an afternoon over culinary bliss and lots of laughs.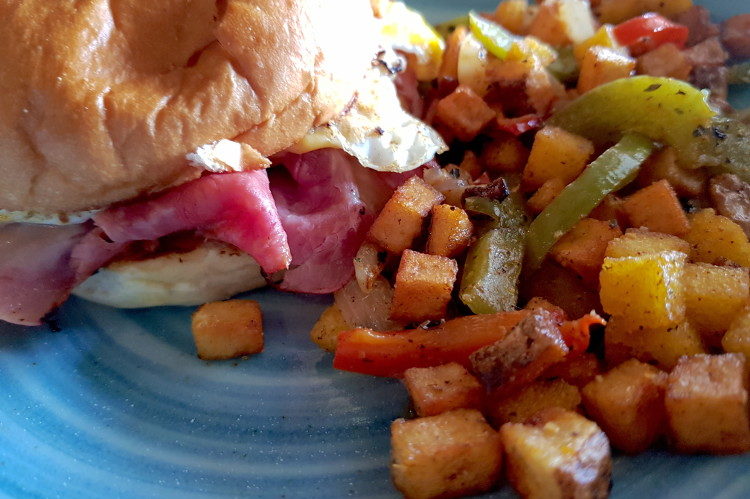 Well, gather your gang and head to Local Store because YES, FINALLY, brunch has now moved beyond Sunday!  In fact, pick a day, any day, because brunch is being served at Local Store every day of the week from 7:30 am to 11:30am (I'm campaigning for a later end-time on the weekends so there is more time for lazy Saturday and Sunday brunching!).  And lucky me, I had the opportunity to sample a few of the dishes. Local Store owner Curt Harms tells me that his culinary crew teamed up with menu consultant Cliff Blauvelt, a Denver-based chef who is seasoned in contemporary comfort cuisine, creating dishes unique to Aruba's food scene.
The first thing that yanked at my taste buds was the fried chicken and waffles with a chorizo gravy—irresistible for this Southern gal.  Their Waffle Attack menu has several waffle dishes, including an insane s'more waffle sandwich. On to house-made donut holes with a creamy and rich condensed milk glaze—they really melt in your mouth.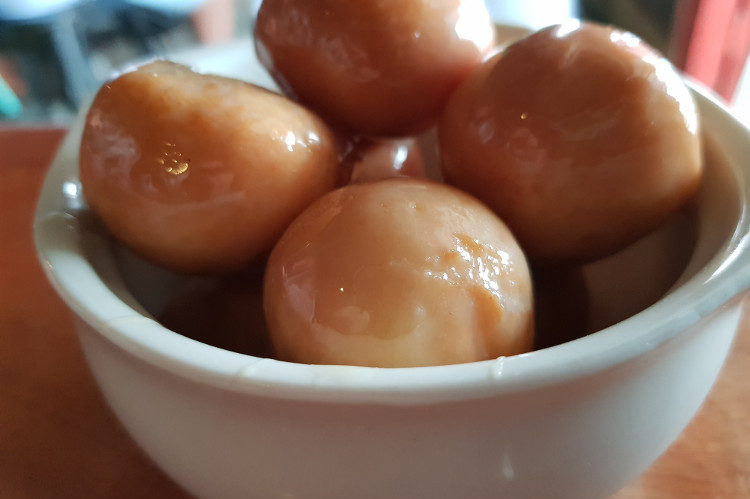 Next up, papa di maishi rabo, a traditional comfort breakfast of local cornmeal porridge served the Local Store way with house-made granola and fresh berries. If you yearn for just a good staple breakfast, go for the ham and egg sandwich or local scramble served with chorizo—both come with a side of home fries (potatoes buddy up with peppers, onions, and pieces of fried funchi!). Love Local Store's burgers?  Their famous "brunch burger" wakes up early to make an appearance on the brunch menu. Goodies I didn't try but are on my list next go-round or two—biscuits, banana toast (uniquely done with plantains), a mammoth breakfast burrito, and pancakes with legit maple syrup.  Wash it all down with Local Store's amply garnished Bloody Mary!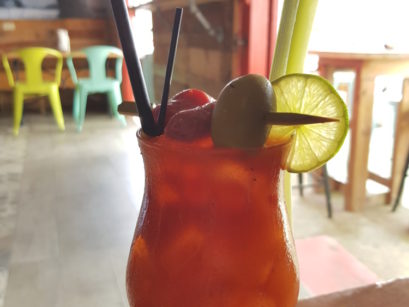 Since this is not a buffet or an all-you-can-order brunch, I highly recommend going with friends or family that don't mind a bit of fork-diving or plate sharing so everyone can sample several of the dishes.  It's super affordable, too—dishes range between $6 and $14.