Published on:
Jonas & Ryan: Love Takes Center Stage at the Hyatt Regency Aruba
Story by Tina Causey-Bislick
Ohio natives Jonas Alexander Yates Kramer and Ryan Michael Gill recently celebrated their love with a symbolic wedding ceremony on the shores of Palm Beach, Aruba. "Aruba was the first vacation we ever went on together as a couple, and we've been in love with the happy island ever since," the couple shared. "We knew we wanted to have a casual beach setting, and Aruba is simply our favorite beach vacation destination in the world," they added. The couple tapped the Hyatt Regency Aruba Resort, Spa & Casino to host the nuptials, with in-house romance planning manager Rosy Nuboer overseeing the details.
The Ceremony
A bamboo arch stylishly draped in sheer white and accented with bright, tropical flowers set the tone for a casual beach ceremony.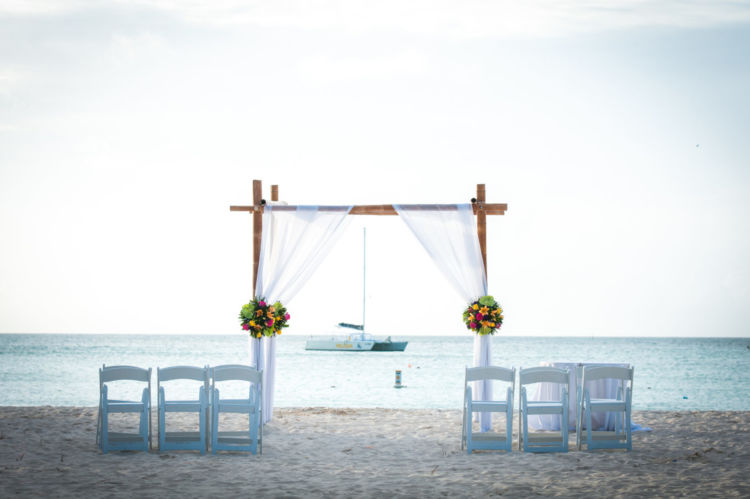 The Attire
The couple both wore button-down dress shirts, shorts, and white flip-flops. "We wanted the setting and the love to take center stage over our fashion," said the couple.
*Jonas and Ryan will celebrate their reception at home with family and friends in Ohio.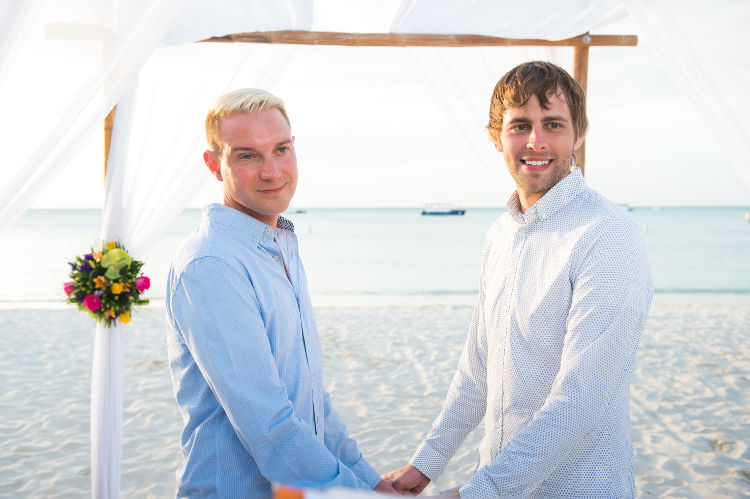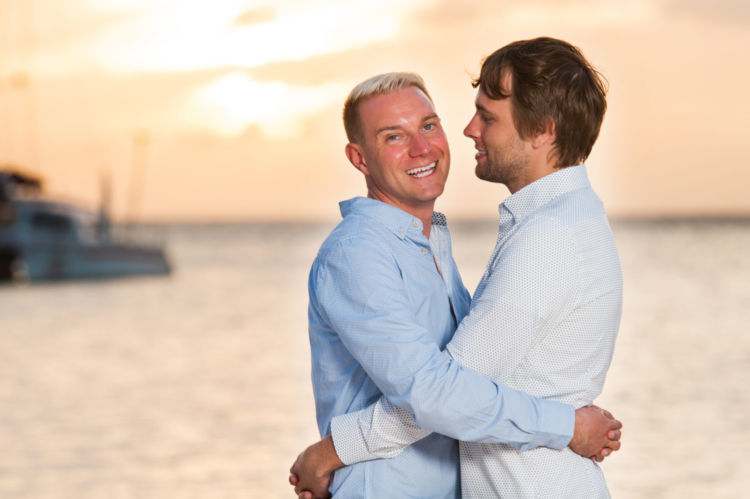 Notes from the Couple
The Hyatt was very accommodating and a fantastic place to have our wedding. If we had to do it all again, we wouldn't have changed a thing! It was an amazing experience we will cherish for the rest of our lives.