Published on:
Lucy's Retired Surfers Bar & Restaurant Now Open!
Text and photos by Debbie Kunder
On April 8, my husband and I were invited to the soft opening of Lucy's Retired Surfers Bar & Restaurant. Located in the heart of downtown, Lucy's took over the prime waterfront spot where Carpe Diem used to be, overlooking the Renaissance Marina. The open-air space is perfectly suited for the laid-back vibe that Lucy's is going for. Surfboards, brightly colored tables and chairs, an oversized hammock, and a makeshift beach area complete the fun and casual feel of the joint.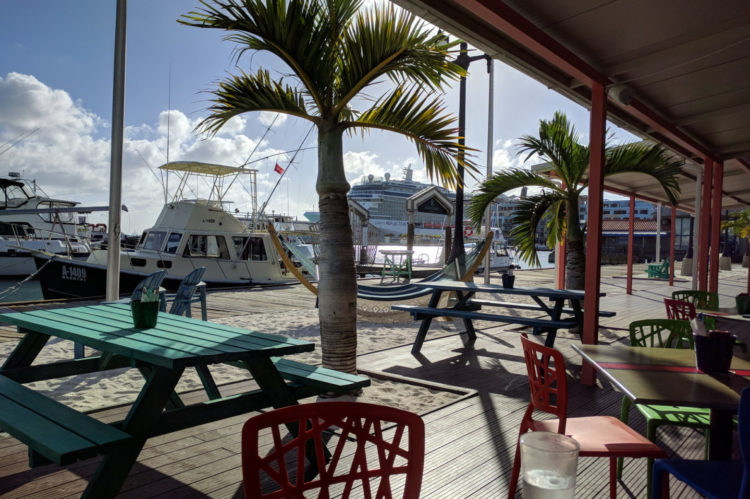 The menu features "coastal" favorites like ceviche, fish & shrimp tacos, and other seafood specialties, as well as salads, burgers, sandwiches, and entrées like churrasco steak and Jamaican jerked chicken. The drink menu includes an extensive selection of beer, including local brews, as well as wine and cocktails. Make sure to try one of the two signature libations: the Shark Attack comes with an entertaining story from your server that ends in a "bloody mess," while those who dare to down the infamous Scorpion Shot (there's a real scorpion in there!) receive a free Lucy's tee.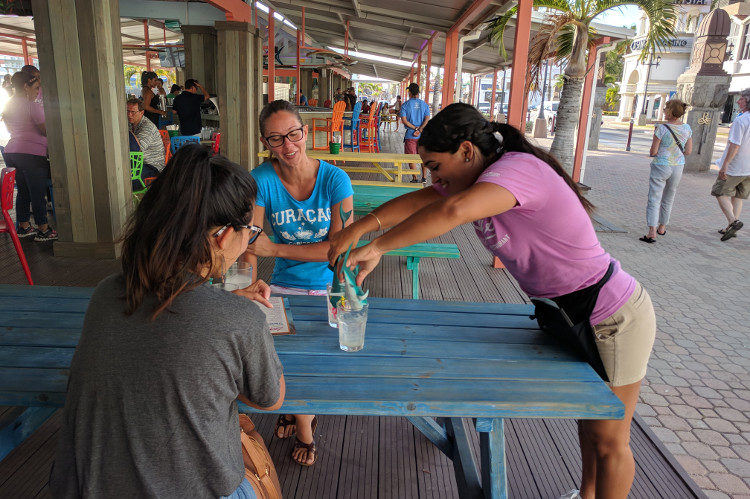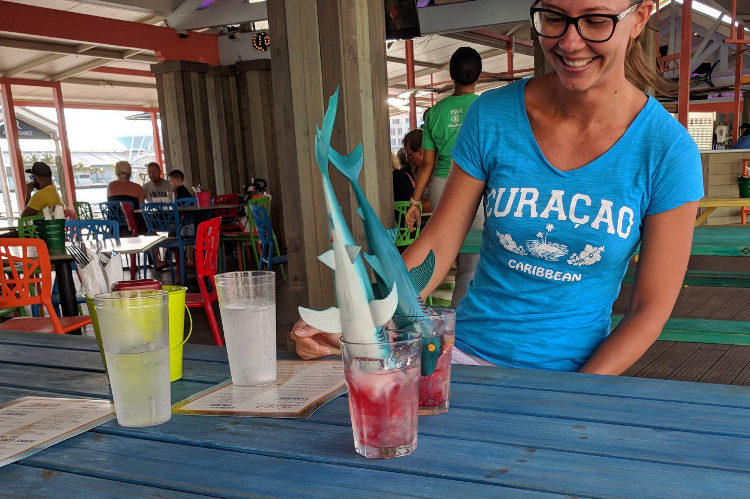 After ordering, Lucy's director of operations, Jamie Munoz, stopped by our table for a chat and explained where the whole "retired surfers" concept comes from. The original owner of Lucy's, Bruce Rampick, and his brother were surfers from Southern California who started a restaurant/bar in Manhattan in 1985. It was originally going to be a Mexican joint, but after Bruce picked up a surfboard at a yard sale on his way from CA to NY and mounted the board at the new bar, the brothers decided on a surf-themed restaurant/bar instead. After seven years, Bruce chased a girl he met (his wife, Susan) down to New Orleans, bringing Lucy's with him. Lucy's has been a New Orleans institute for 27 years, and has branched out to new locations in Key West, Costa Rica, and now, Aruba. Jamie and Cody Morgan, Lucy's corporate general manager, have high hopes that Lucy's in Aruba will enjoy the same success of its sister locations. "In New Orleans, they push all the tables to the side to make room for dancing at night, and then it's just chaos! We built a dance floor over there on the other side of the restaurant, anticipating a similar party vibe here in Aruba."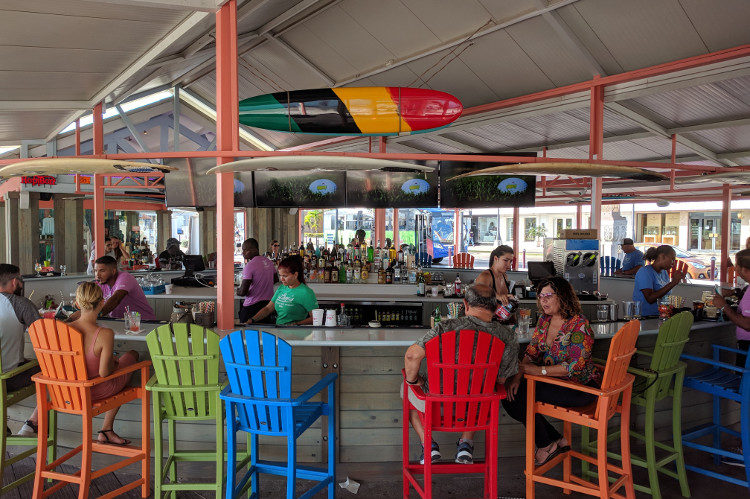 Dancing would have to wait though, because our food had arrived. We had the Shaka Ceviche (with big pieces of tender shrimp), Blackened Fish Tacos (stuffed with a generous portion of local wahoo) with pineapple cabbage slaw and avocado cream, and Tropical Pork Sliders. All fresh and delicious! Their homemade lemonade is a definite thumbs up. I would have loved to try the Key Lime Mousse, but I was too full. Next time.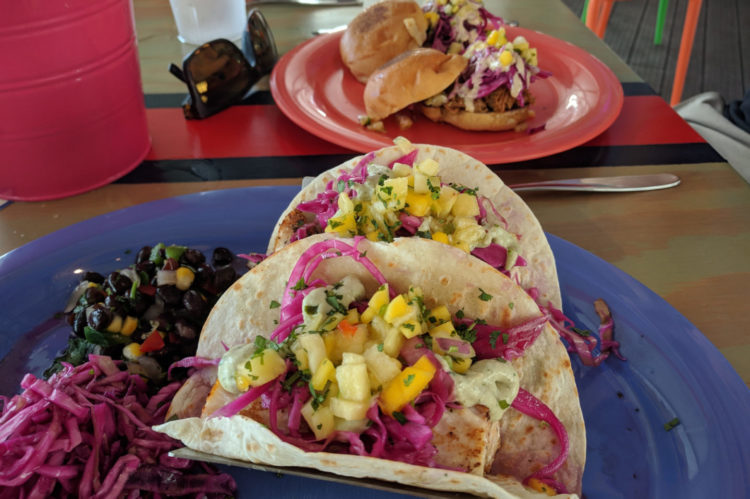 If you're looking for a souvenir, Lucy's has a small retail boutique selling tees and other merchandise, including handmade bags crafted by local designer Ashlin Ahlip.
Lucy's Retired Surfers Bar & Restaurant is now open…check it out!
Open daily at 11 am.  Dinner menu served until 10 pm.  Eventually, a late-night menu will also be served.  Visit Lucy's on Facebook for more information.