Published on:
Make Mine a Martini! New Friday Happy Hour at Manchebo is a Must
Friday happy hour is pretty much an island institution, with us locals relishing the five o'clock whistle that winds down the workweek.  Last Friday, I kicked off my weekend sipping martinis at Ike's Bistro Lounge, located at Manchebo Beach Resort & Spa.  They have a new happy hour, offering a menu of martinis for only $5 each.
Often, happy hours' discounted drinks are made with bottom-shelf house brands.  Not at Ike's!  And typically, it's basic mixed drinks on special.  Not at Ike's!  In addition to the classic martini, there are several crafted martinis.  Round one for me was the Basil Martini, with vodka, pineapple, house-made ginger syrup, fresh basil juice, and basil foam—so refreshing and made with basil grown in Ike's herb garden.  For round two, I had to force myself to sip and not slurp the fresh cucumber juice complemented with Midori and vodka in the Cucumber Martini. Round three—yikes!—was the Cashew Fusion.  This is not a martini, but there were a few non-martini cocktails on the $5 menu, so, for the sake of research, I had to imbibe that third drink, of course (disclaimer: my husband was driving!).  In the Cashew Fusion, local cashew liquor meets vodka with a touch of Cointreau and some fresh-squeezed orange juice, capped off with a cashew foam.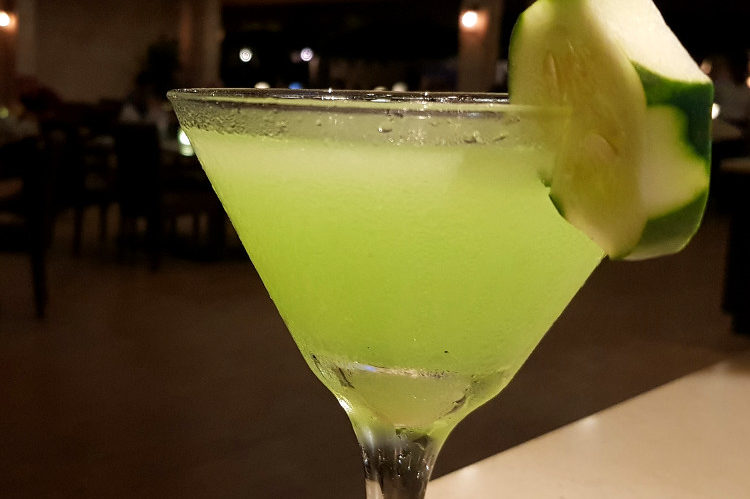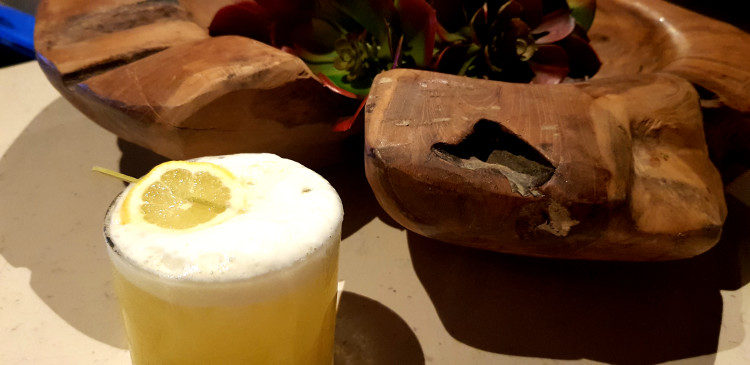 The ambiance couldn't invite relaxation more—the afterglow of sunset at dusk and sultry singer Lucre Houtman laying down some chill tunes created the perfect vibe.  We noshed on a couple of appetizers from the bar menu and noticed several guests enjoying the scene at the bar so much that they opted to stay for dinner.
Whether you are a local looking for a refreshing, new happy hour scene with a touch of sophistication or you are here on vacation and enjoy a good martini at a good value, Ike's Bistro at Manchebo has a barstool reserved for you.