Published on:
Mixin', Shakin' & Stirrin' Up New Cocktails
Text by Tina Causey-Bislick
We first featured Aruba's rising craft cocktail scene four years ago. Admittedly, the island took a little time to venture out of the margarita and daiquiri comfort zone, but through initiatives like the Bartenders' Brawl—where top bartenders compete with original craft cocktails—and educational programs offered by spirits distributors like Pepia Est. and Divino, Aruba's bartenders are becoming quite crafty with their creations. We visited a few of our favorite bars that have recently updated their cocktail menus with more tempting libations.
Aruba Marriott Resort & Stellaris Casino
Images by Steve Keith
A growing hotel trend is the use of public spaces, especially the lobby area, to create a sense of community and comfort. This sense of welcome is readily apparent at the Aruba Marriott Resort & Stellaris Casino, where a variety of lounge areas, reading nooks, and community tables invite guests to do more than just check in at the front desk. Pull up a chair at The Lobby, Marriott's casually chic boutique lounge and eatery for tasty bites, sushi, and a menu of classic and craft cocktails. Recently, each of The Lobby's bartenders created a new signature cocktail for the bar.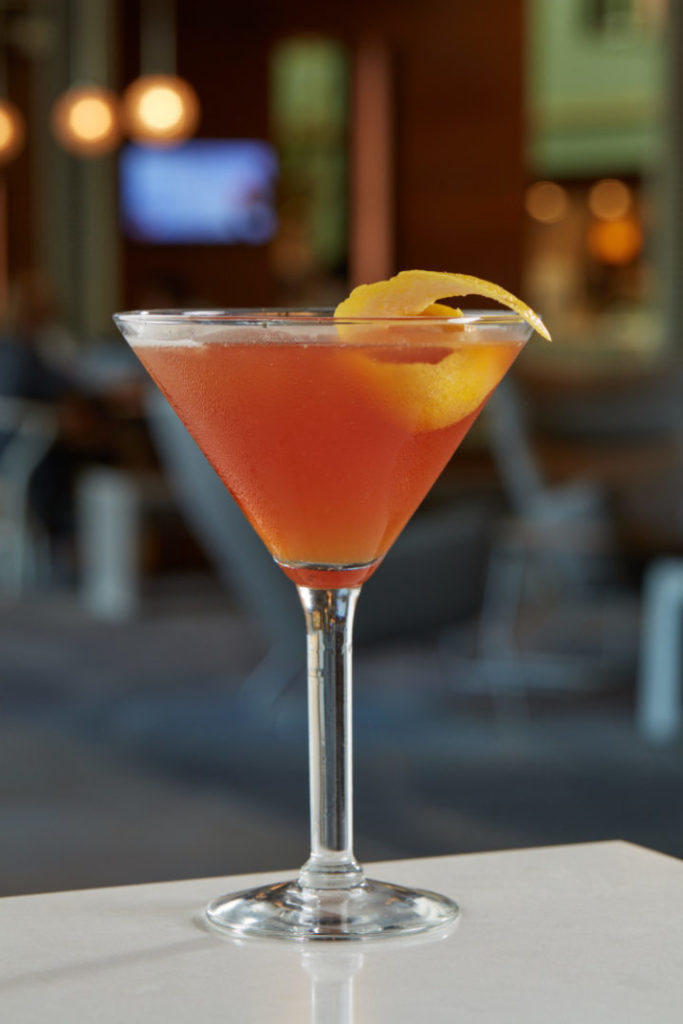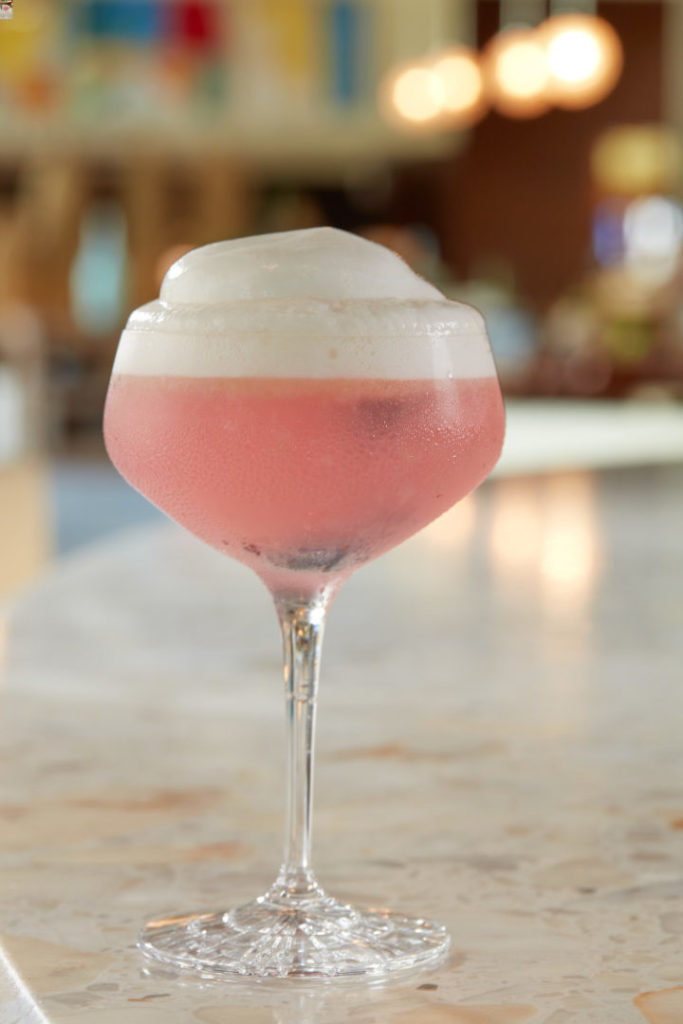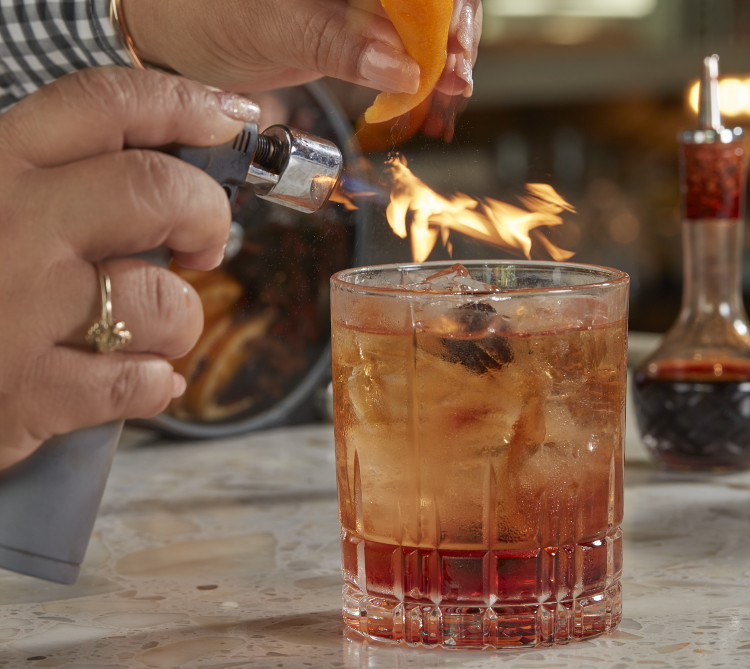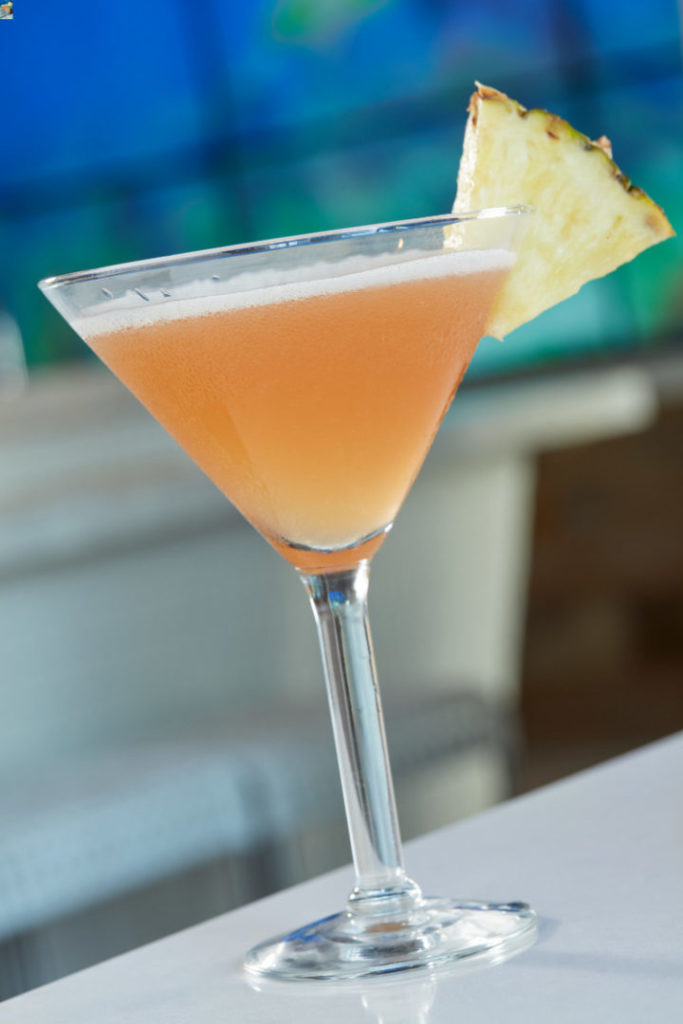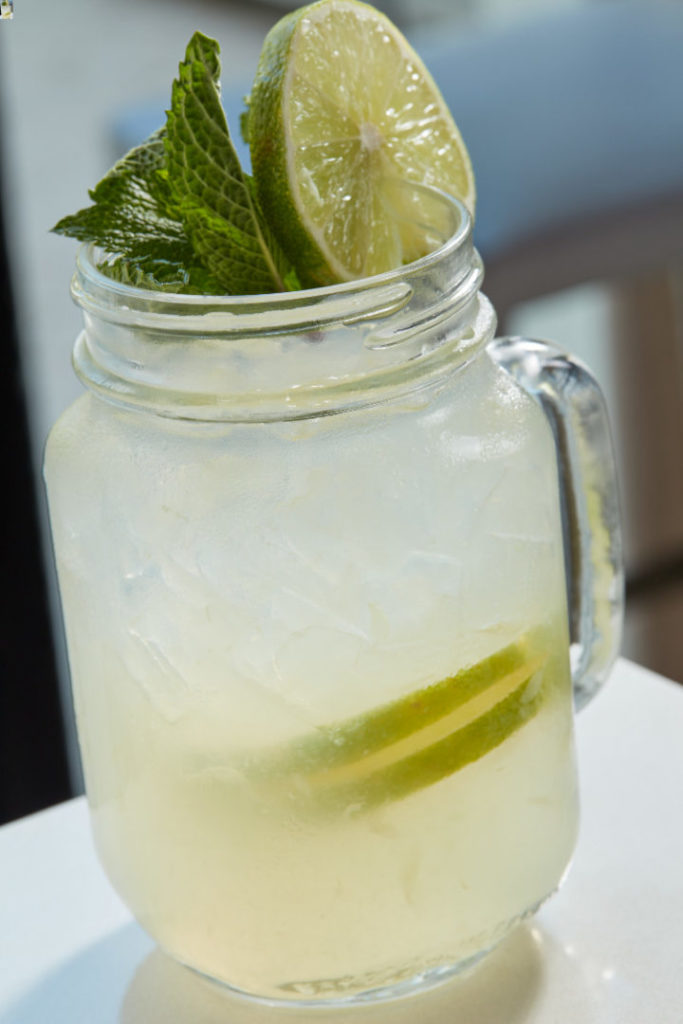 Images provided by L.G. Smith's Steak & Chop House
Last year, the resort brought in international craft cocktail masters from Cocktail Professor, based in the Netherlands, to create original craft cocktails inspired by Aruba's landscapes and culture for Blue, the resort's trendy lobby bar. The cocktails were a hit, prompting round two from the Cocktail Professor, with new signature cocktails created for L.G. Smith's Steak & Chop House. This time, elements of water, smoke, mist, fire, and earth were the inspiration behind a sultry set of signature libations for this premium steakhouse.
*If you are on the island during the Thanksgiving holiday weekend, the 4th edition of the Bartenders' Brawl will be held on Saturday, November 24, at the Renaissance Aruba Resort & Casino's Festival Plaza. Sample craft cocktails, nosh on gourmet bites, and mingle with the locals—it's a fantastic evening! For more information, contact the Renaissance.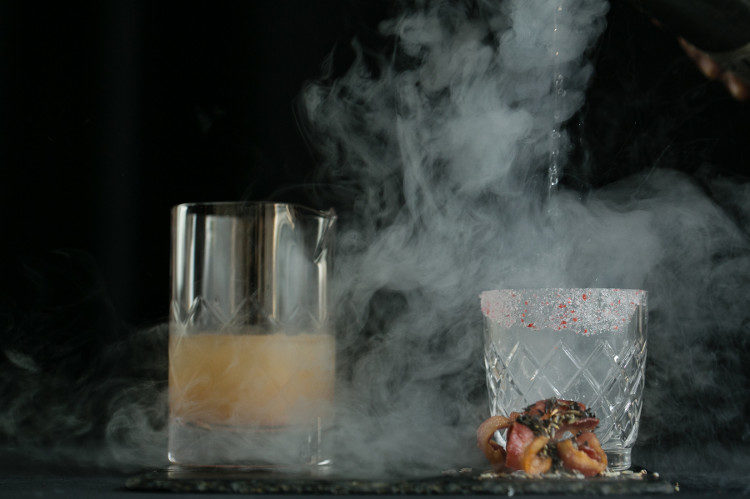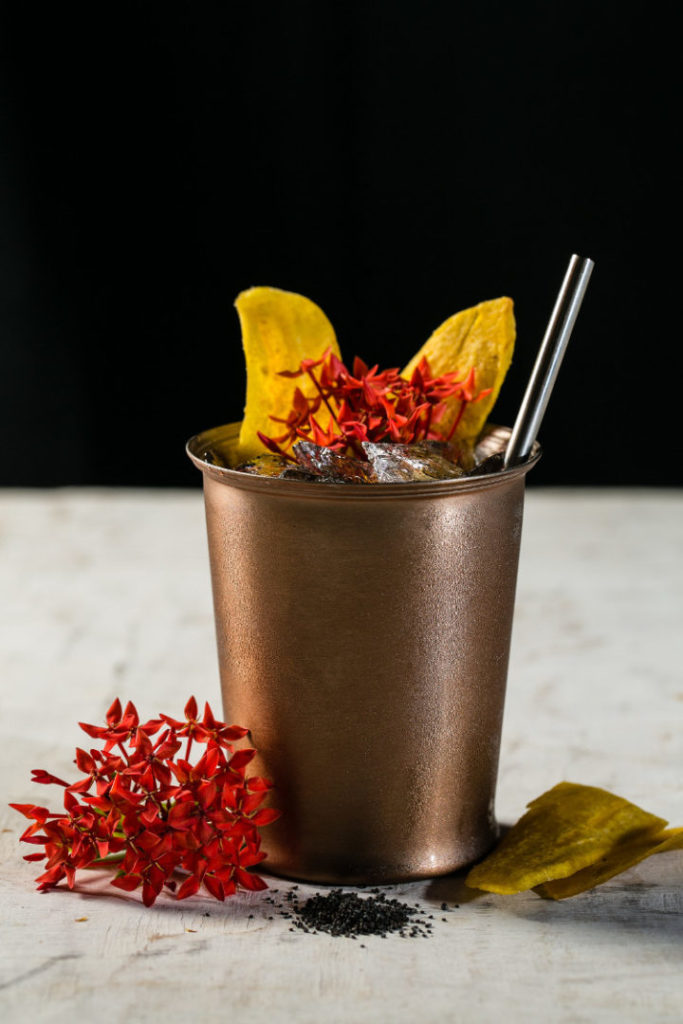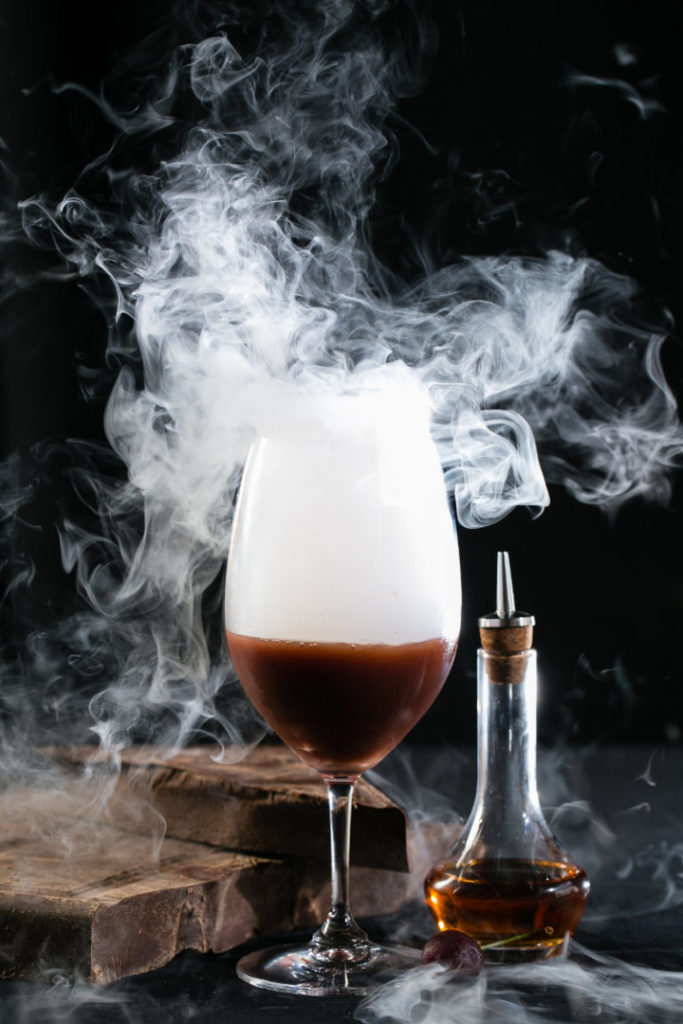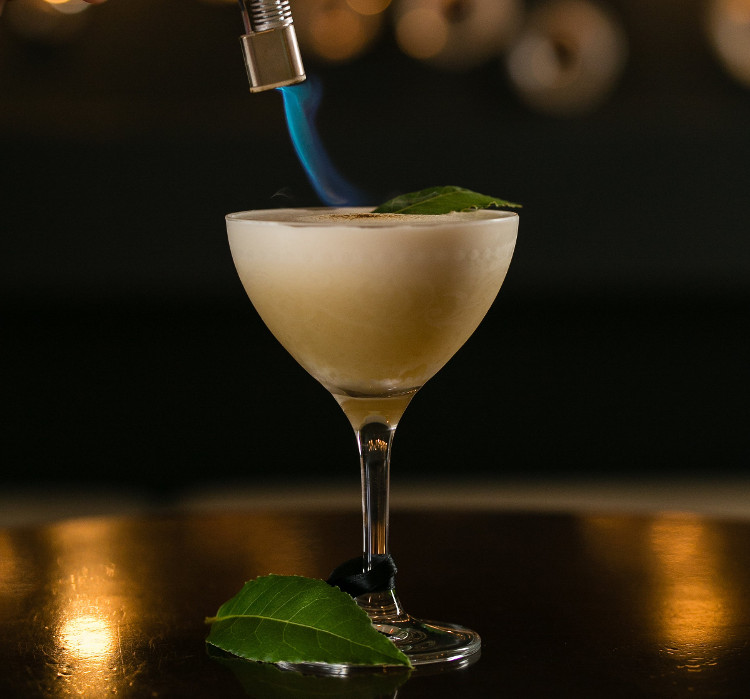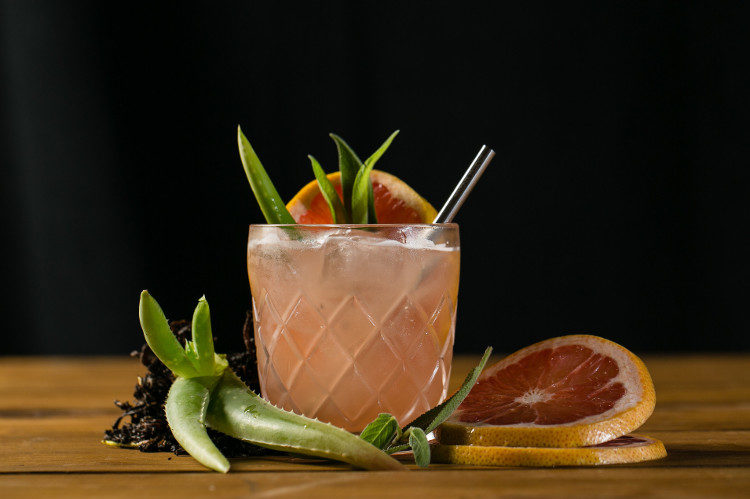 Lobby Restaurant & Bar
Images by Julien de Bats
They might be the new kid on the block, but this recent addition to the Palm Beach scene features a menu of sophisticated handcrafted cocktails created by a talented, seasoned team of bartenders. The chic, hip restaurant gives a wink to the classic dinner clubs of the '50s and '60s while engaging diners with imaginative dishes, a hefty wine list, and signature drink experiences. They don't shy away from playing with their cocktail menu, keeping it fresh and exciting. We are loving these balanced gems: