Published on:
New Digs for the Donkeys
Text by Thalia Guest
Donkeys have been a part of Aruba's culture for the past 500 years. Before Aruba was introduced to cars, donkeys were the islanders' leading form of transportation. Once cars became commonplace, however, donkeys were no longer perceived as a necessity, and were essentially left to wander.
Malnourishment, disease, disappearing natural habitat, and systematic attrition reduced the donkey population from an estimated 1,400 at the turn of the 20th century to only 20 in the early 1970s.
With the local donkey population nearly decimated, a non-profit organization was founded in 1997 as the Donkey Sanctuary with the sole purpose of saving and caring for the donkeys on the island. It is now estimated that there may be close to 200 donkeys on the island, with just over 130 at the sanctuary.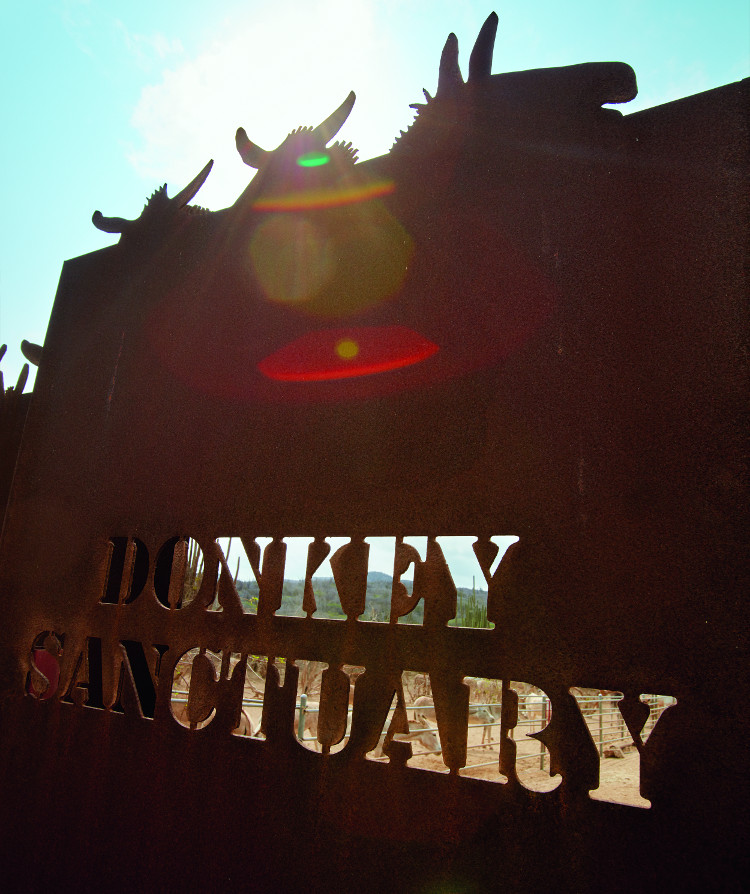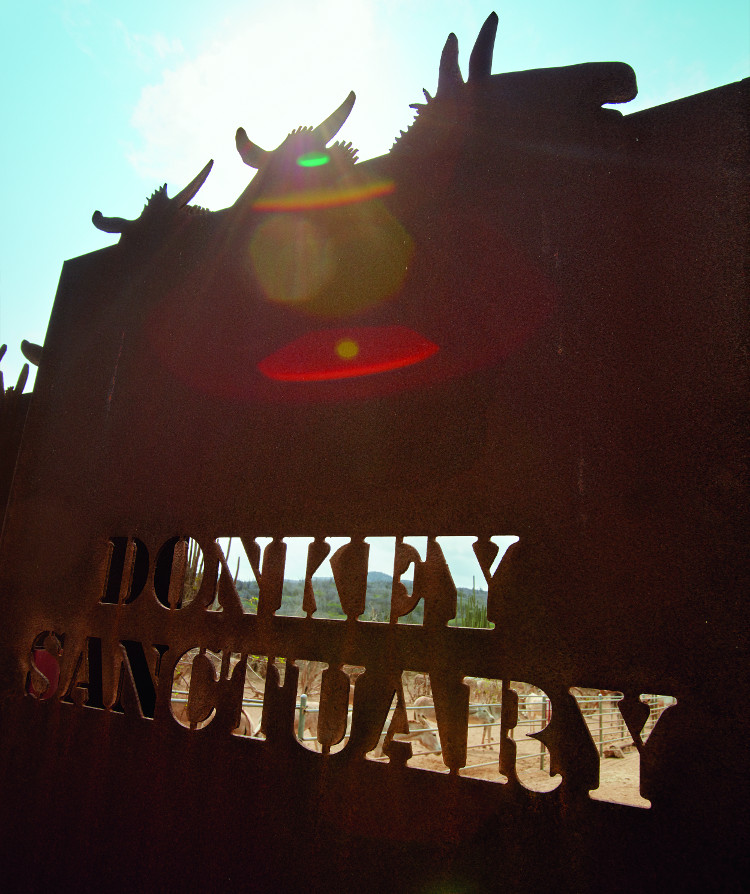 After 19 years of being located in the Santa Lucia area, in April 2016, the Donkey Sanctuary relocated to a new, spacious location in Bringamosa. Surrounded by Aruba's natural landscape, the new location in Bringamosa provides plenty of space for the sanctuary's donkeys to roam freely. Desiree Eldering, the Donkey Sanctuary's managing director, who actually housed and cared for donkeys in her backyard due to the previous location's lack of space, has worked diligently on making this new location a true home for the donkeys as well as an attractive venue for visitors and volunteers alike. In the words of Ms. Eldering, the goals of the Donkey Sanctuary are to "rescue, protect, prevent, and preserve." The Donkey Sanctuary strives to provide the donkeys with a peaceful habitat where they are loved and cared for.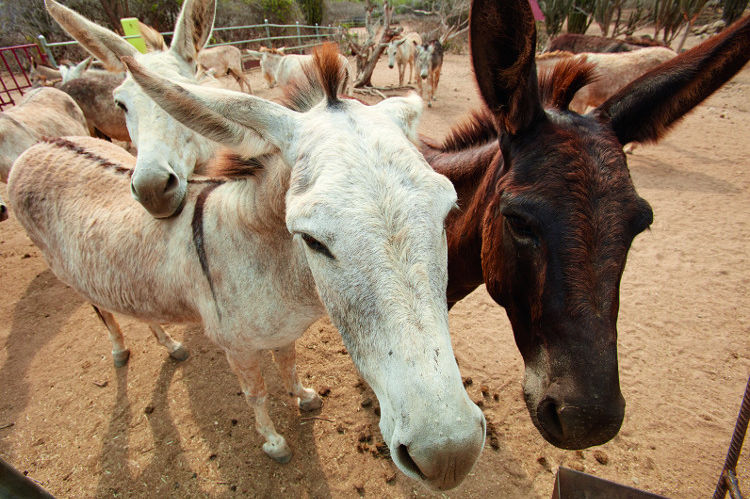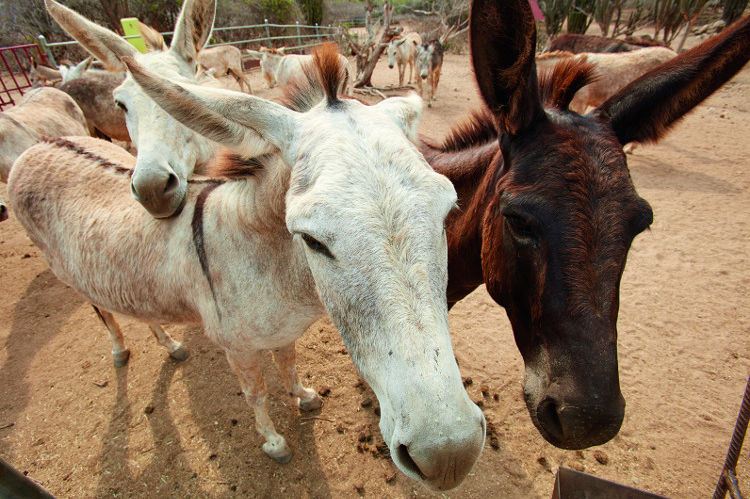 All are welcome and encouraged to stop by for a visit or even lend a helping hand by feeding and cleaning. Spending the day at the Donkey Sanctuary is also the perfect family activity, as tours are available, and everyone can have the opportunity to feed, play with, and pet the friendly, multicolored donkeys. Guests can also enjoy a refreshing beverage at the Visitor's Center while overlooking the donkeys and the rugged cacti-filled landscape.
Open daily from 9 am to 4 pm. Admission is free.