Published on:
Elisa Lejuez's New Native Scarf Collection
Artist Elisa Lejuez pays homage to Aruba with her New Native silk scarf collection
Text by Tina Causey-Bislick / Images by Steve Keith
Like a painting that catches your eye and draws you in every time you see it, so goes my infatuation with artist Elisa Lejuez. I have written about the multidisciplinary artist more than once throughout the past 14 years, and was excited to hear about her latest project combining her signature neo-pop style with her art background and master's degree in textile design.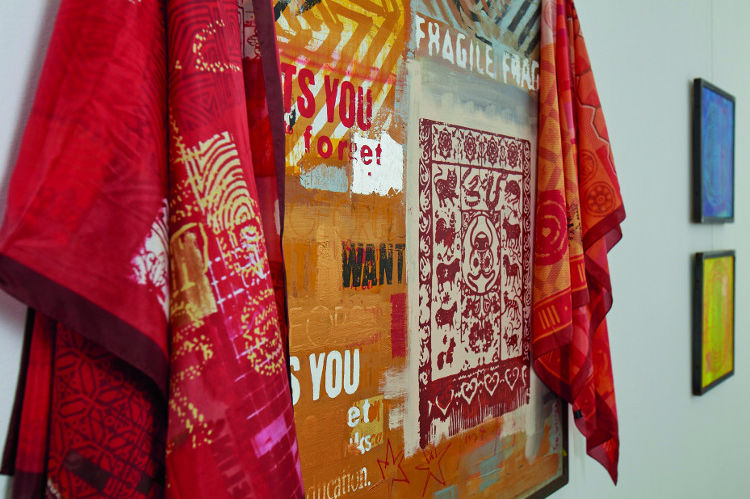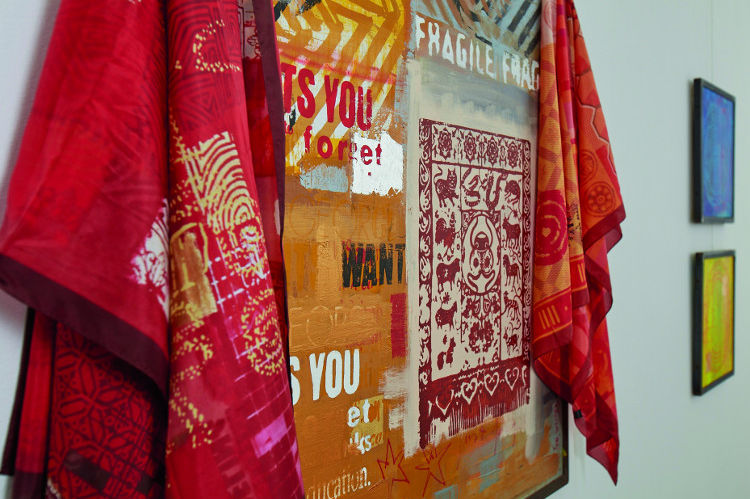 Elisa is producing limited-edition collections of 100% silk scarves. The timing is perfect, with scarves trending for the past few years and becoming a true fashion staple for all four seasons. Her first collection was launched in early 2016, with the second collection premiering in summer 2016. This second collection, titled New Native, was inspired by Aruba and includes ten designs, with only seven scarves produced for each design.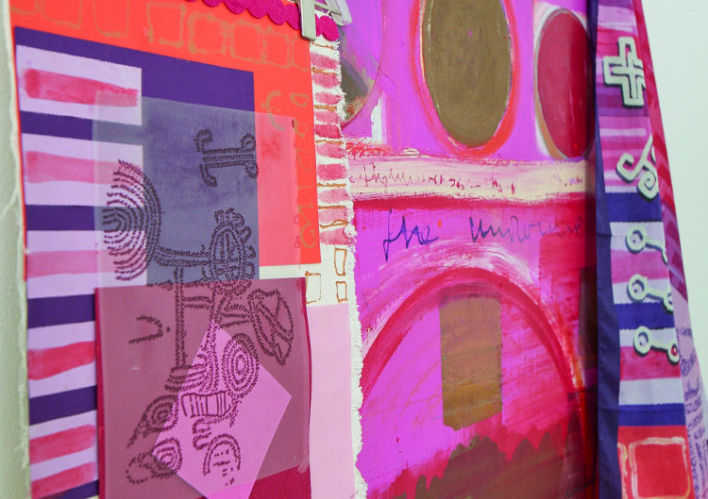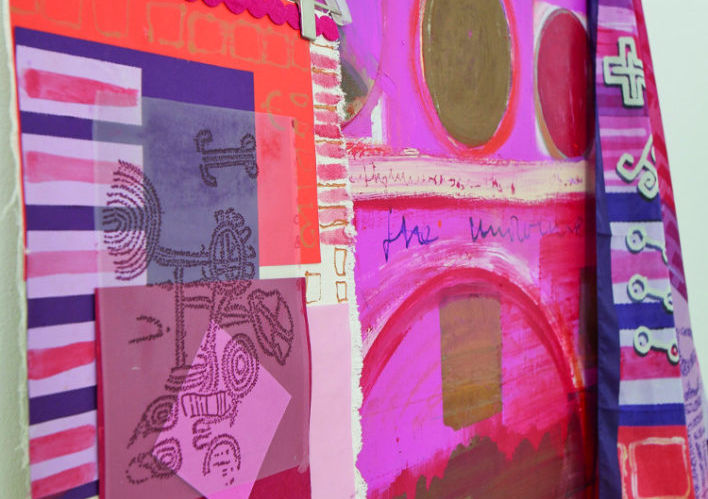 Elisa wanted to capture significant and celebrated historic treasures on the island, scouring places like the Archaeological Museum and the island's noteworthy architecture for reference and inspiration. The New Native collection, presented in the bold and dramatic colors of Aruba's landscapes so iconic to Elisa's body of work, features imagery reflective of ancient cave drawings from Arawak Indians who inhabited the island a thousand years ago, retro tile patterns and architectural details typical of historic island buildings, sheet music with lyrics in the native language of Papiamento from classic local compositions, and Aruban postage stamps.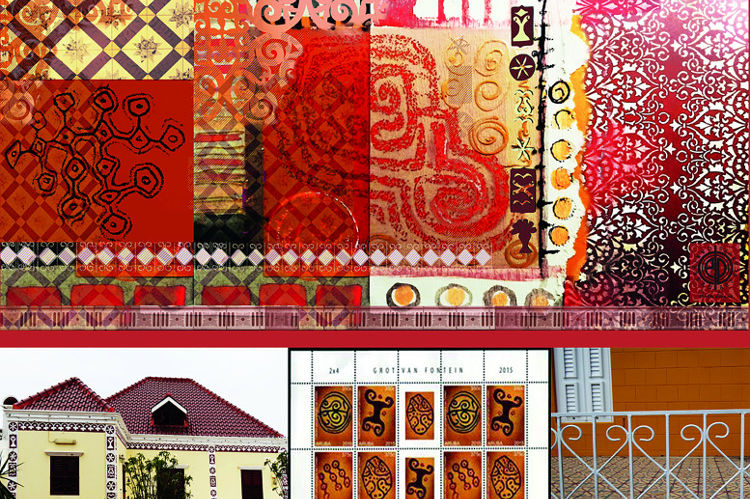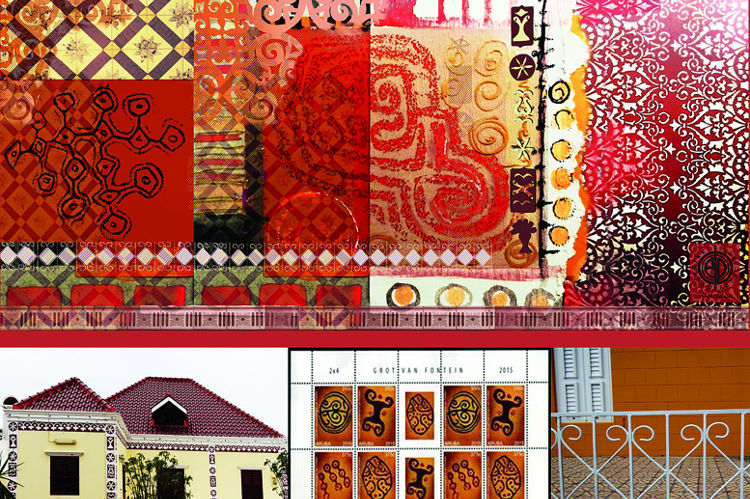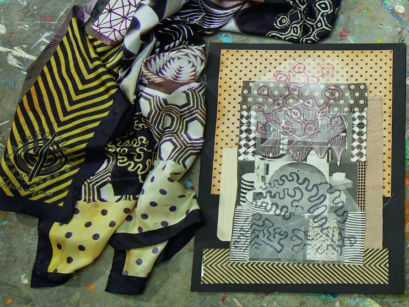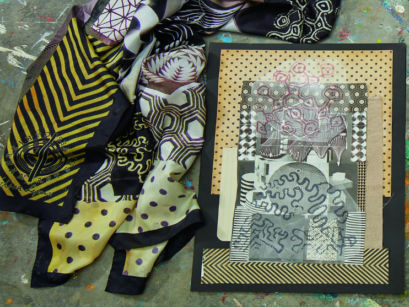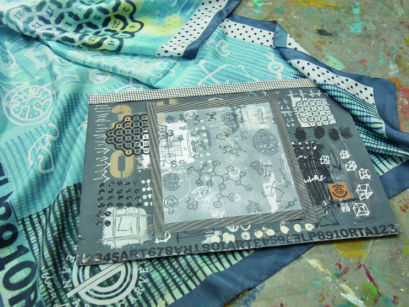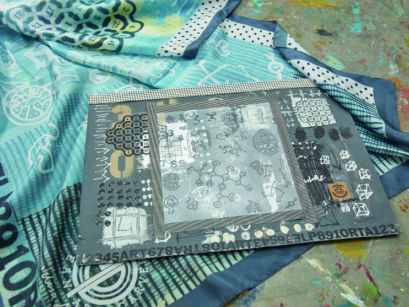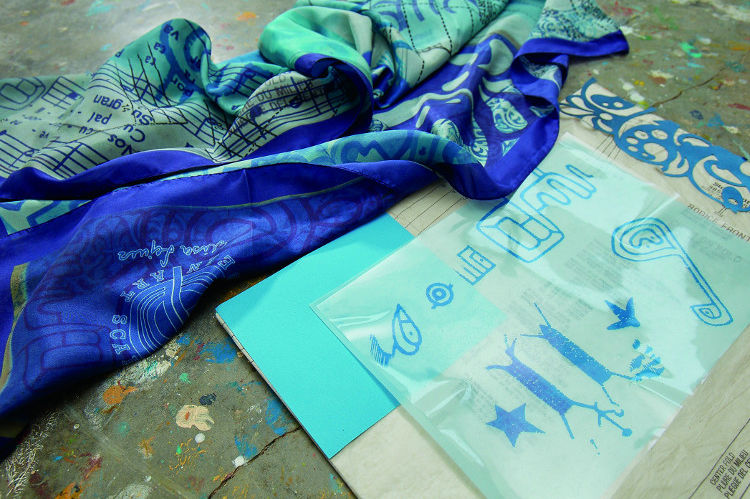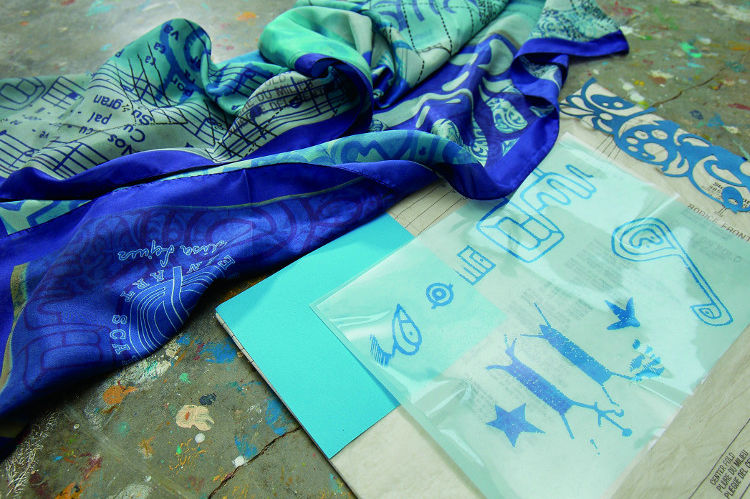 Elisa has produced several more silk scarf collections since New Native.  The collections currently available for sale can be found at T.H. Palm & Company, located streetside at Playa Linda Beach Resort in Palm Beach, as well as online.