Published on:
One More Look at Magnificent Carnival 65
By Rona Coster
"The Secret"
One of our favorite road pieces of Carnival was "The Secret," by Andy Mendez. This stunning road piece earned the Dushi Carnival Group a third-place win in the "Luxurious Road Piece" category. The Dushi Carnival Group's theme was "Land of Dreams," with bright yellow and magenta costumes, beautifully executed after many sleepless nights for the designer and his crew.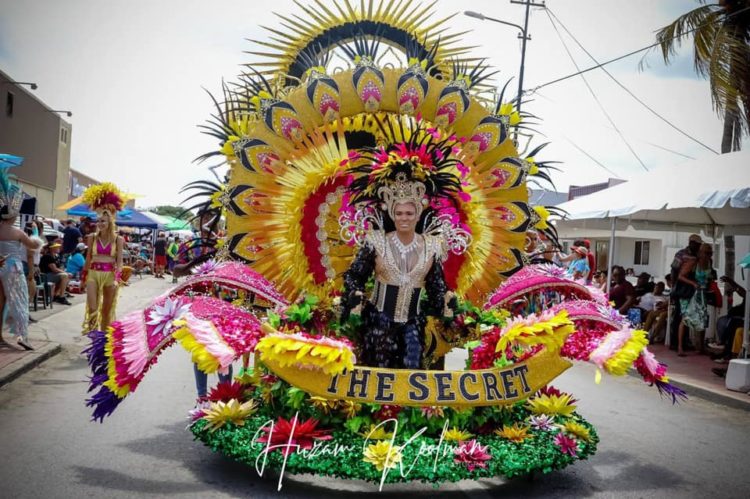 "Blooming Winter" by Carnival Divas
We loved the "Blooming Winter" presentation offered by the Carnival Divas, a section made up of 12 divas within the Champagne Carnival Group. Their impressive performance grabbed a first-place win for Champagne in the "Champion Section" category. The section was led by Carolina Merryweather-Raven, who has been a Carnavalista since childhood, having competed in a number of Carnival queen elections and winning numerous crowns. She's been a Carnival group leader since 2016, with her own section within Champagne. In her section, all participants got to work on their own pieces and enjoyed the sense of pride that comes along with presenting a perfectly finished work of art and winning the public's recognition.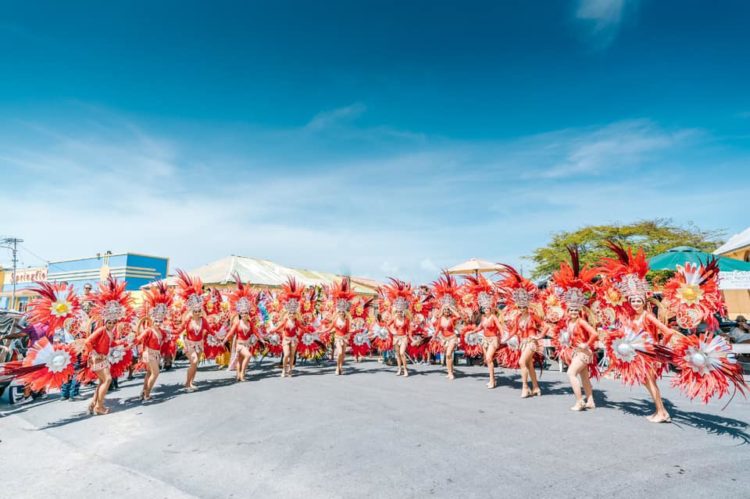 Participants: ​Carolina Merryweather-Raven, Francine Merryweather, Tracey Nicolas, Diza Arends, Chantell de Palm, Shohaira ​​​Barnes, Farah Figaroa, Nizana Solognier, Josephine Williams, Zanette Refunjol, ​​​​Amadee Nicolaas, and Larissa Bermudez
Colors: ​​​ Gold, silver & red
Materials: ​Peacock & Lady Amherst pheasant, silver tail, and biot feathers; 1,152 hand-cut flower appliqués; half a million crystals; and 12 close and creative girlfriends prepared to sacrifice sleep over a period of four weeks
Design credits: ​Carlos Tromp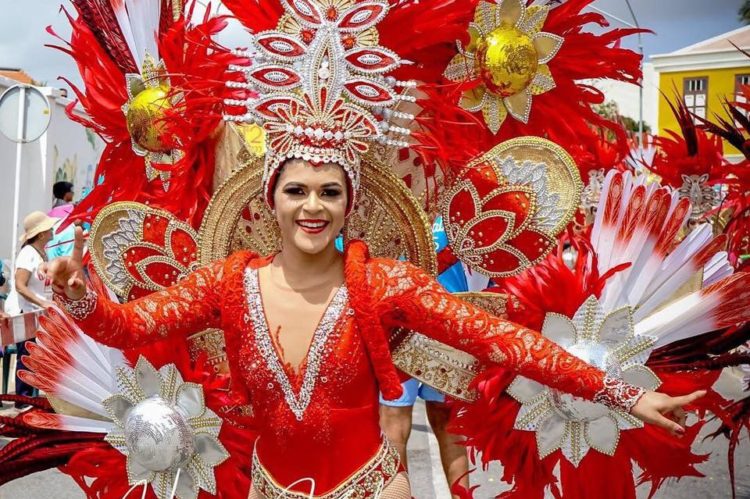 Champagne Carnival Group's theme for 2019 was "Kingdom of Ice." In compliance with the general theme, the girls wrote, "Our flowers bloom in winter, showing their determination, strength, and beauty. They survive harsh winter conditions and extreme temperatures in the Kingdom of Ice. In spite of all obstacles, they bloom vibrantly." Dancing in the Aruba Carnival, the Carnival Divas represented perseverance and feminine fortitude.
"Fighting 4 the Crown"
The TOB Carnival group, with over 1,000 people, featured all the warring houses of the fictional world of Game of Thrones in a massive interpretation of the HBO hit. The Westeros Warriors opened the parade for TOB Carnival group, their section named "Fighting 4 the Crown," which proudly took the "Carosa Campeon" win for TOB.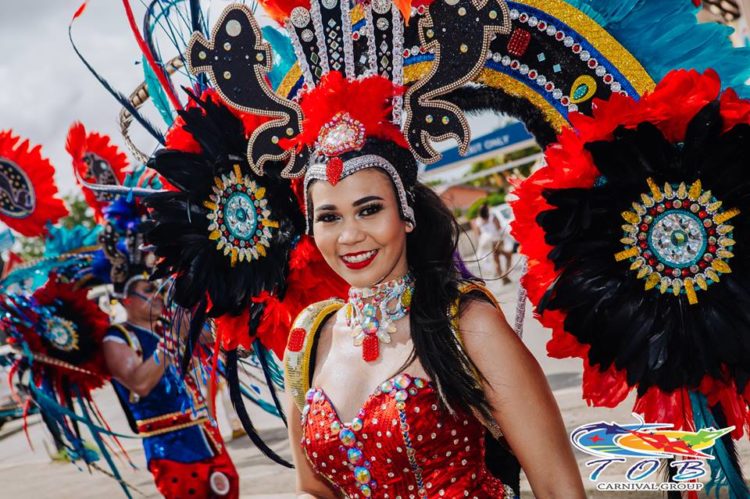 Designer: Anthony Angela
Number of participants: 11
Creators: Edson Everon and Joshua Gomez
Colors: Blue and metallic gold, representing 65 years of Aruba's Carnival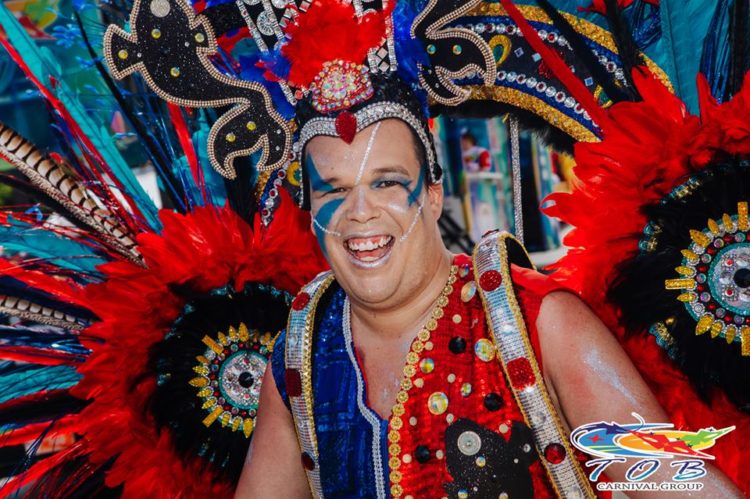 Body Piece: Part red, part blue, representing the fire of the dragons and the ice of the coming winter
Head Piece: Dragon silhouettes, gold, and mirrors
Materials: 1,750 metallic feathers from Brazil; 3,500 red and blue pheasant feathers; and 30,000 Swarovski crystals