Published on:
Party On!—Bohemian Beach Brunch
Text By Tina Causey-Bislick / Images by Steve Keith
Weddings are a joyous time for celebrating, and not just on the the big day—half the fun is enjoying all the extra parties that surround this special time, from engagement parties and bridal showers to bachelor/bachelorette parties and rehearsal dinners. In our "Party On" Series, we collaborated with some of the island's best wedding/event planners, florists, resorts, chefs, and bartenders to create six unique events to inspire couples looking for just the right combination of food, drinks, décor, and more!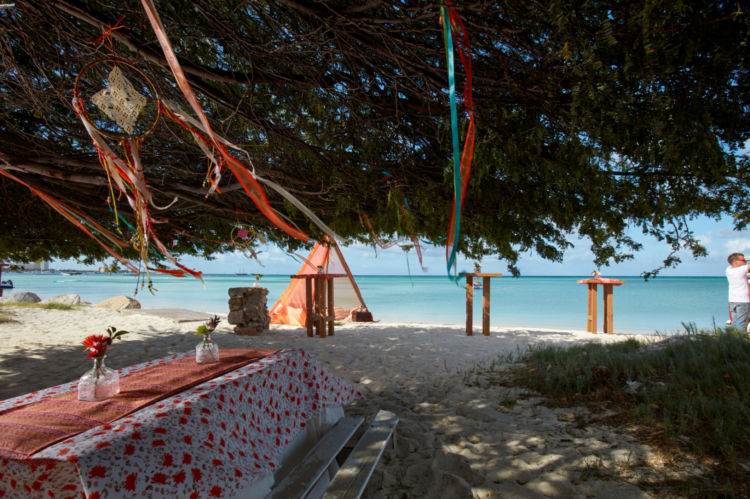 Party Venue: Bohemian Beach Brunch at Fisherman's Huts
The day after the wedding is a great time to regroup and bask in the afterglow of the wedding with your family and friends. A casual brunch or picnic on the beach is just the right setting to relax, refuel with great food, and cure a hangover with a little "hair on the dog" in the form of refreshing beach cocktails.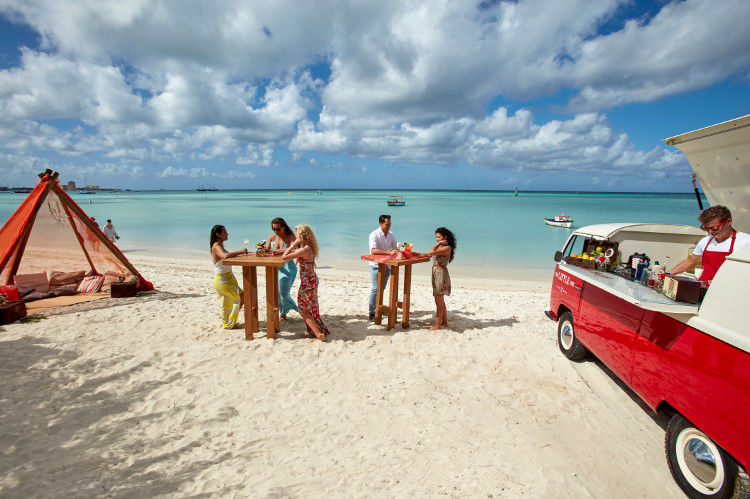 While we do not recommend a DIY wedding event planned from abroad, with the help of a local wedding planner (we used Letz Aruba for this setup), you can save money by contracting a local chef or caterer, like the innovative Chef Ilja Cybulski, and a local bartending/beverage service, like Maarten Thoonen and his vintage Volkswagen Bus, The Little One Aruba.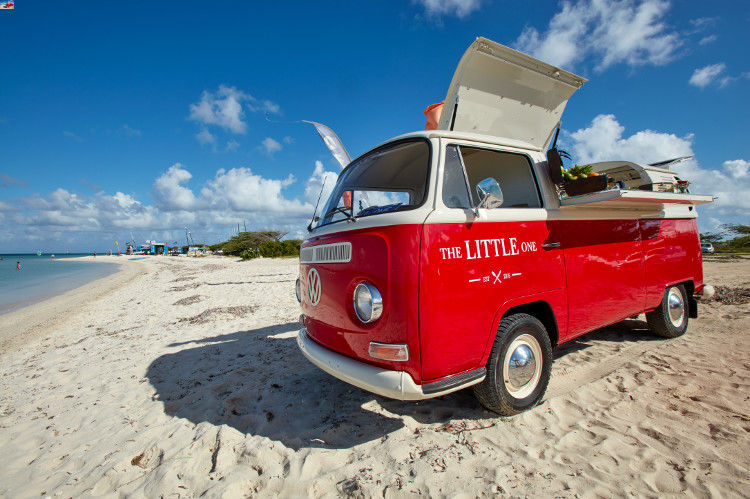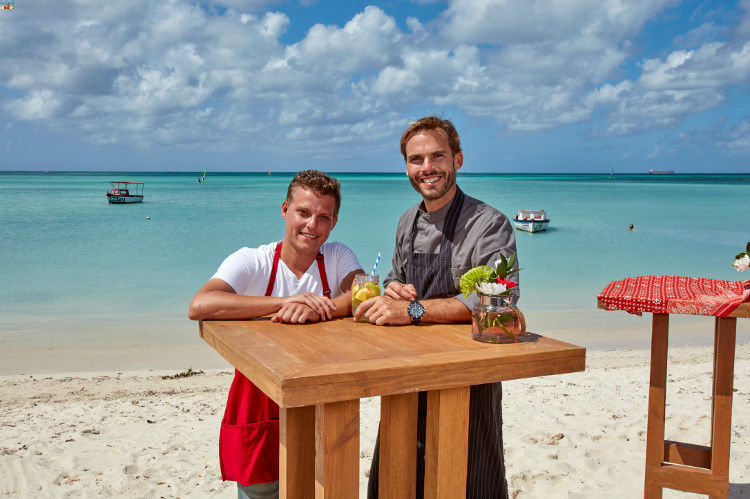 The Menu
Roasted duck breast glazed with hoisin, paired with sautéed turnips, edamame radish, and cresson
Pan-fried halibut, grilled asparagus & Portobello, black truffle sauce, and crispy potato
Eggplant Parmesan, burrata, avocado, and basil
Cornish hen saltimbocca, radicchio, arugula with balsamic vinegar, and sage tempura
Mille-feuille made of vegan quinoa brittle, berries, elderberry blossom syrup, and lemon sorbet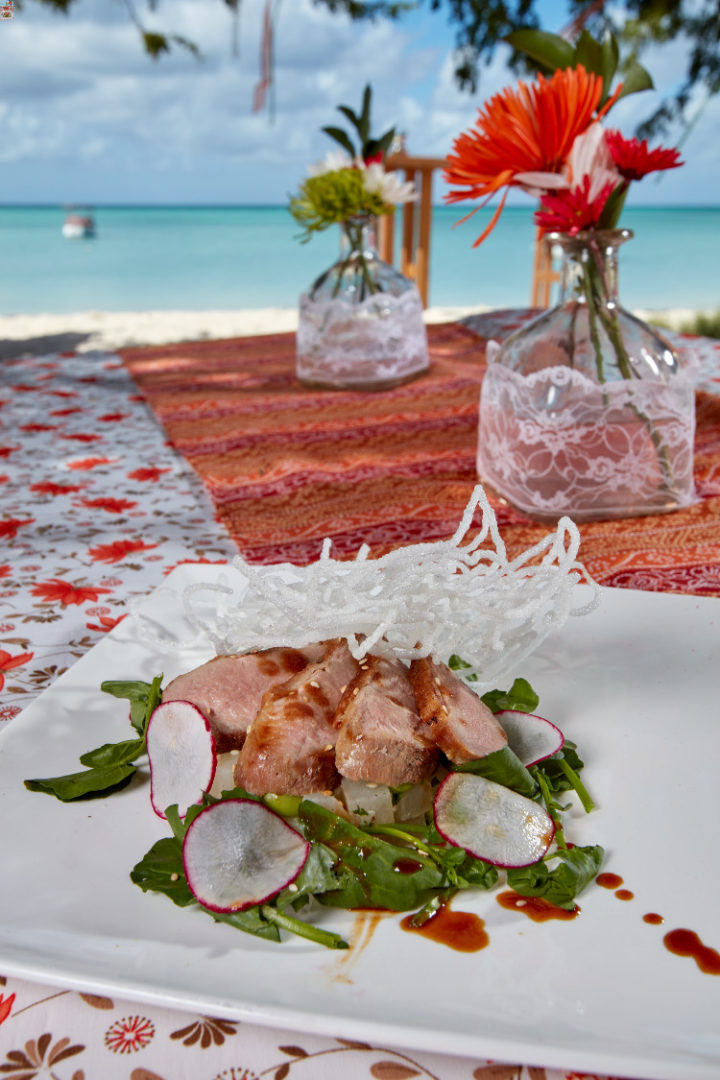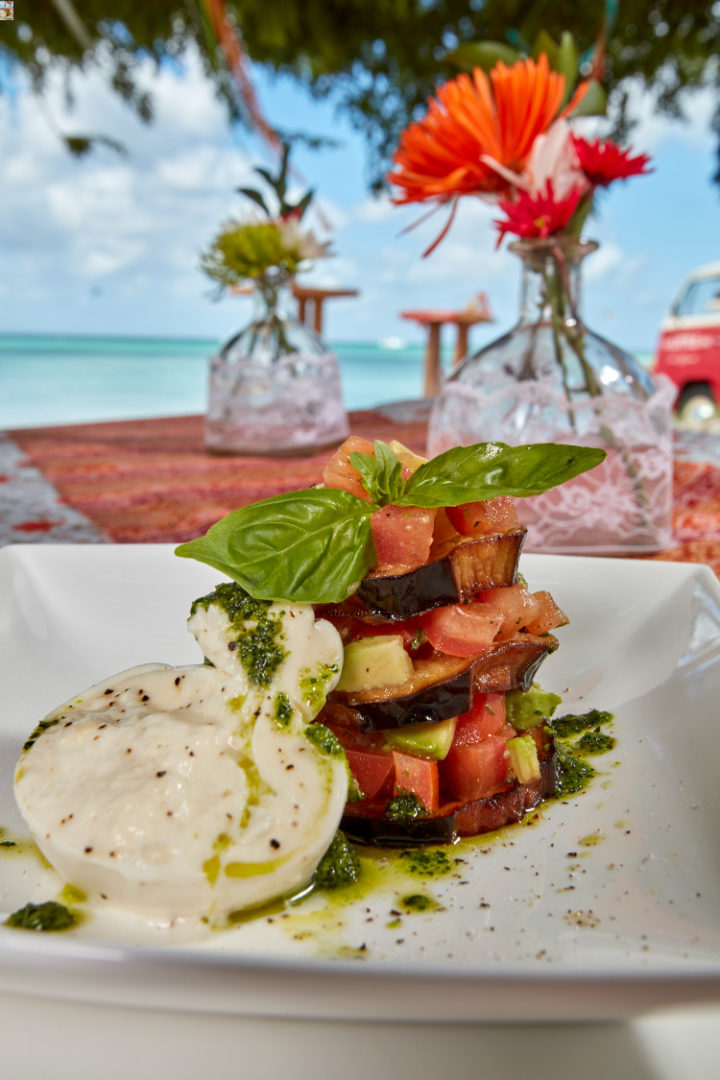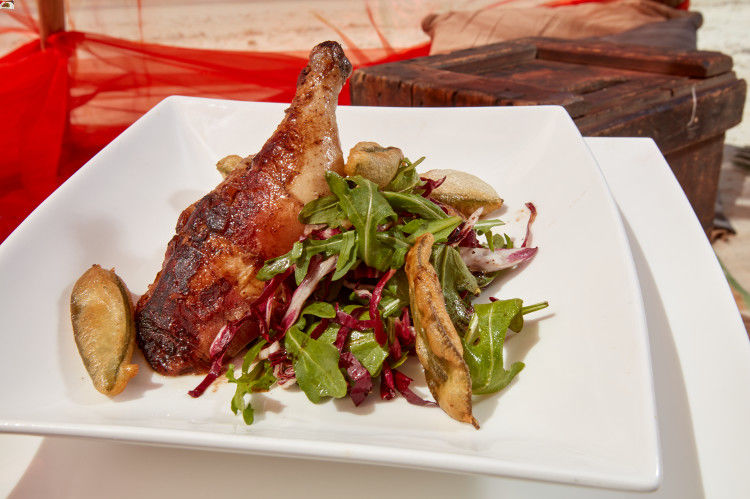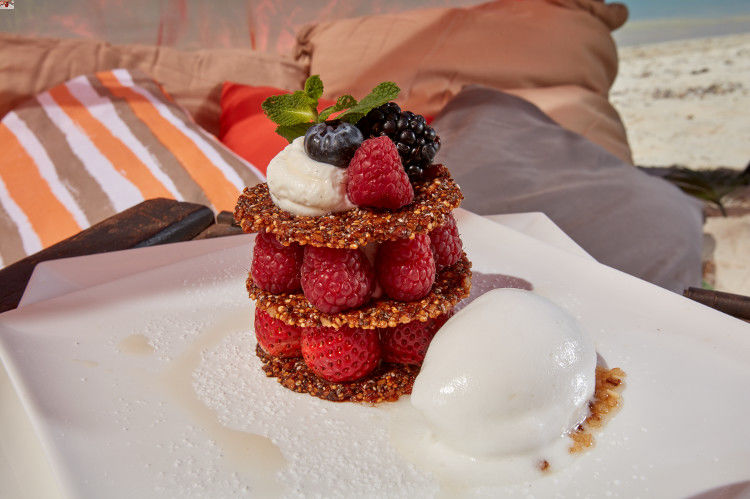 Beach Cocktails
Scroppino with local lemon gelato, limoncello, and Villa Sandi Prosecco
Tamarijn Mojito with Havana Club Rum and local mint
White wine sangria with local fruits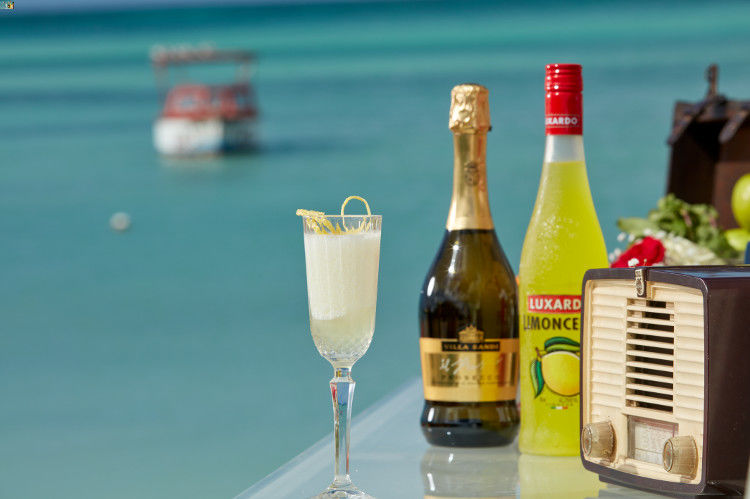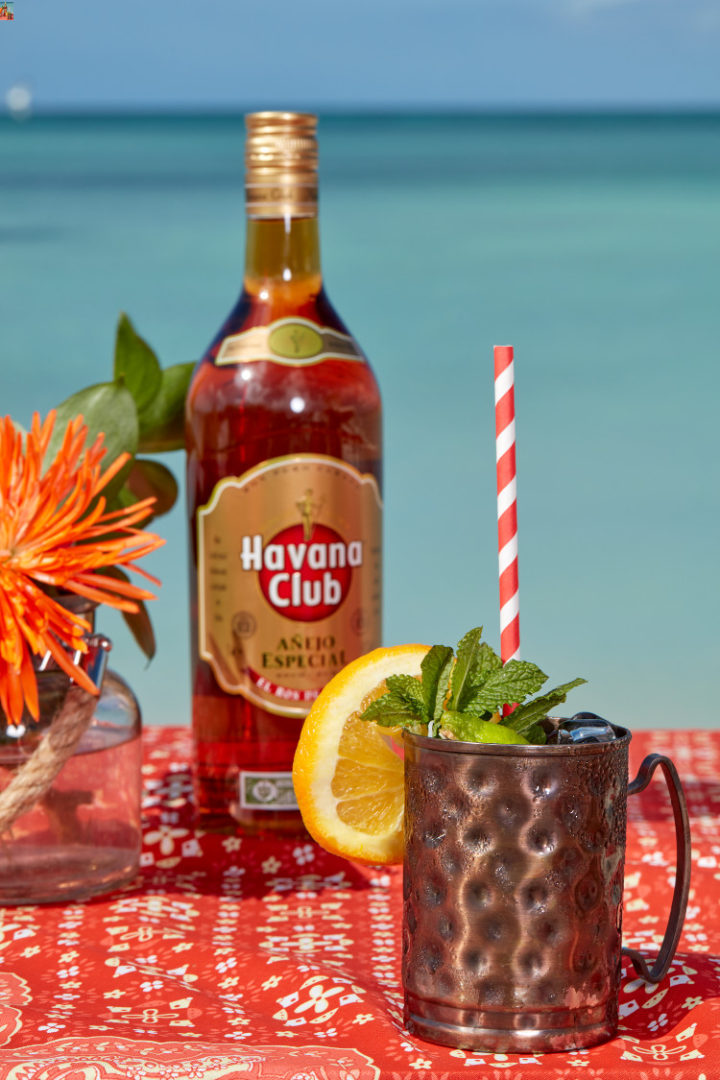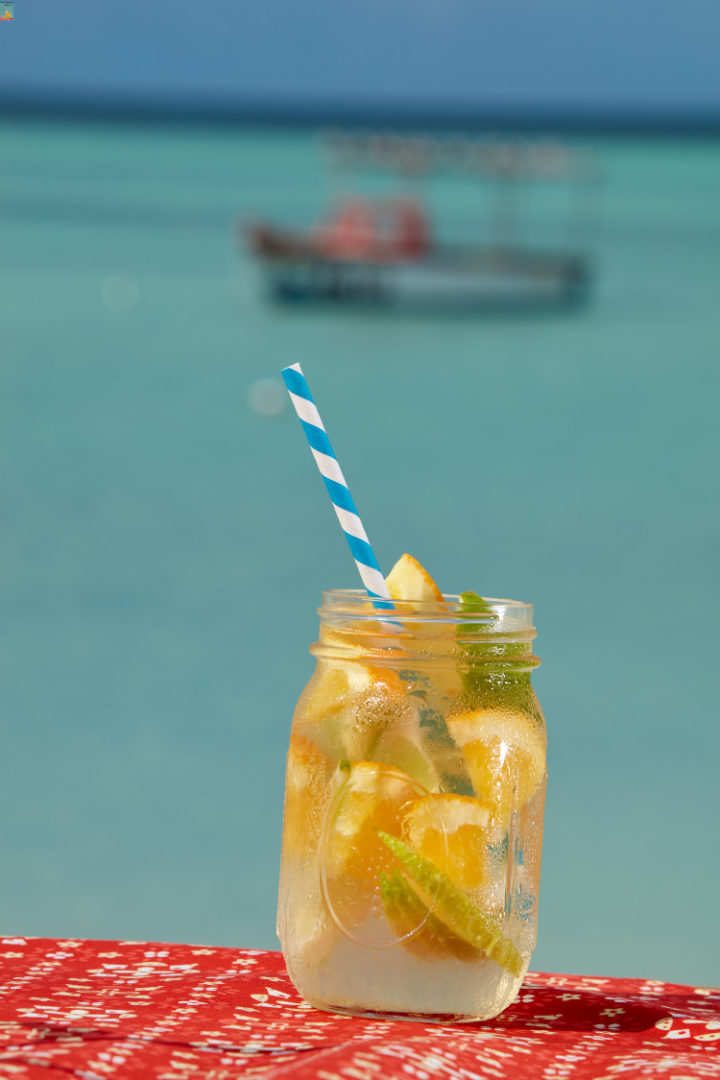 The Vendors
Chef Ilja Cybulski