Published on:
Party On!—Sunset Beach Wedding at Hilton Aruba
Text By Tina Causey-Bislick / Images by Steve Keith
Weddings are a joyous time for celebrating, and not just on the the big day—half the fun is enjoying all the extra parties that surround this special time, from engagement parties and bridal showers to bachelor/bachelorette parties and rehearsal dinners. In our "Party On" Series, we collaborated with some of the island's best wedding/event planners, florists, resorts, chefs, and bartenders to create six unique events to inspire couples looking for just the right combination of food, drinks, décor, and more!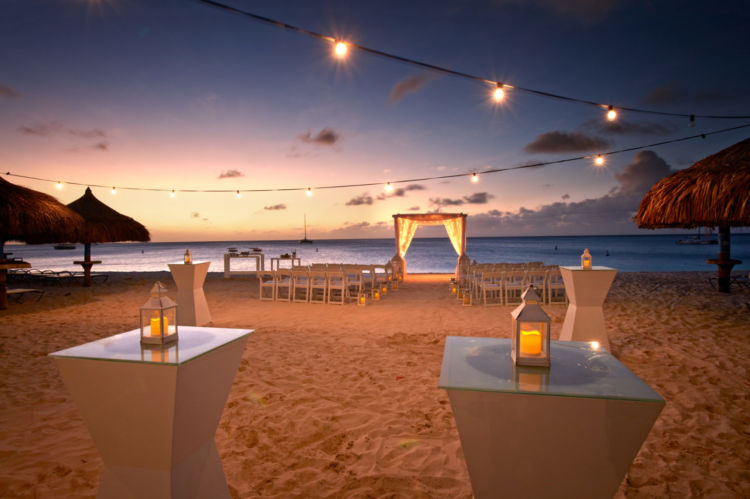 From sunset to twilight, this ceremony setup lets the scenery and mood created by nature—with a little help from a few twinkling lights and lanterns—create a fairytale ambiance for a dreamy beach wedding. The setup lets guests easily transition from the ceremony to a cocktail reception in the same locale, featuring signature craft cocktails and gourmet bites.
Location: Beachfront at the Hilton Aruba Caribbean Resort & Casino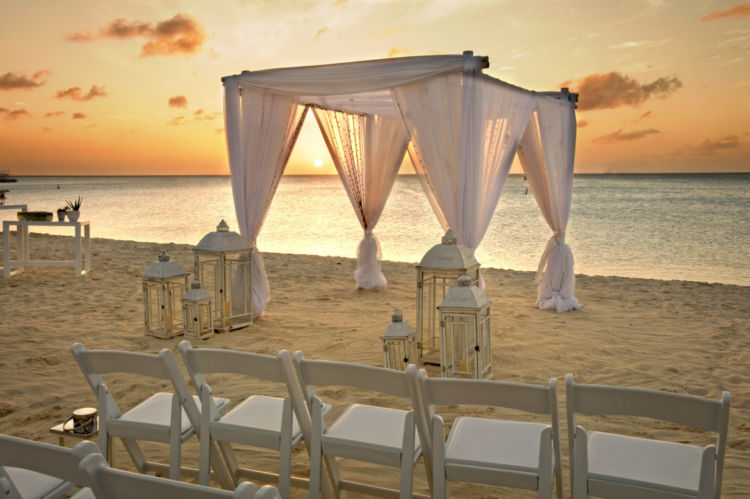 The Menu
Couscous salad on tapas spoons
Asian chicken tapas spoons
Red pepper hummus shooters
Sea bass ceviche shooters
Sushi display
Modern passion fruit mousse
Modern forest fruit cheesecake
Frozen pears with namelaka cream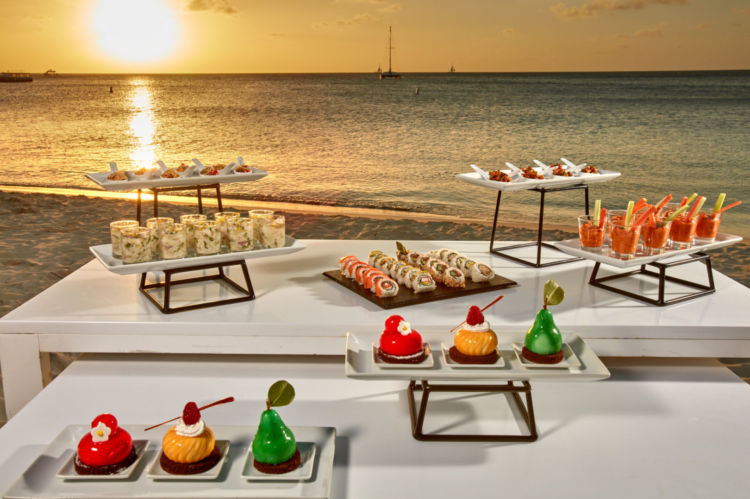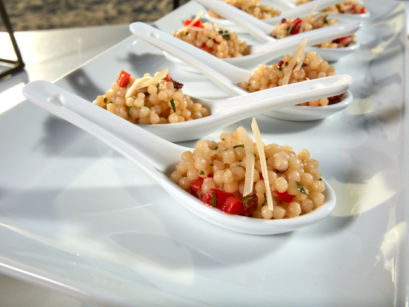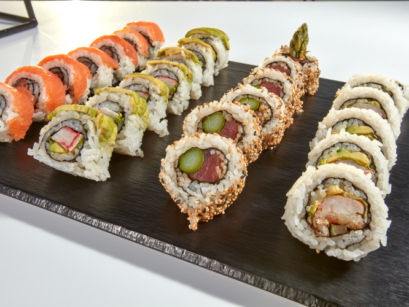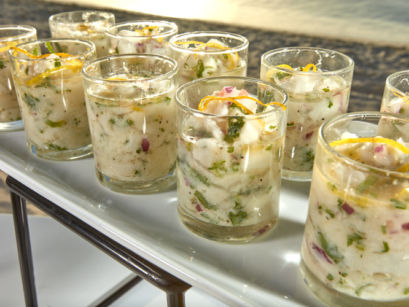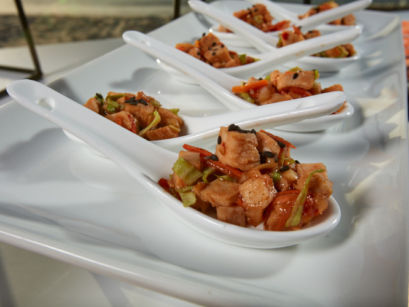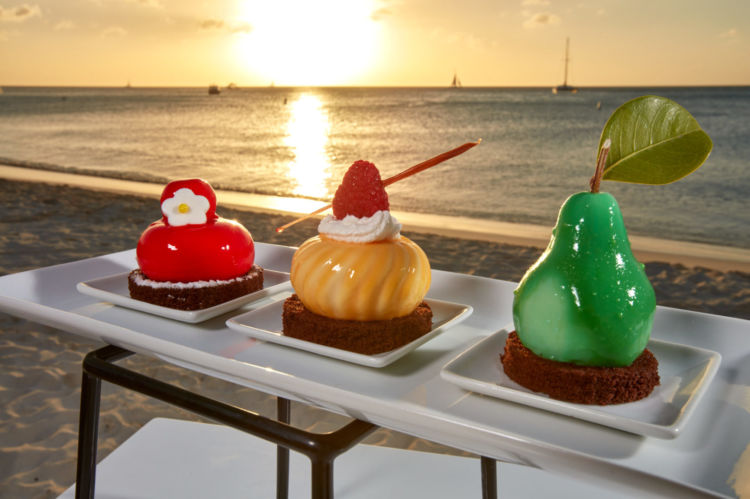 Signature Cocktail
Hilton's signature Aqua Aloe cocktail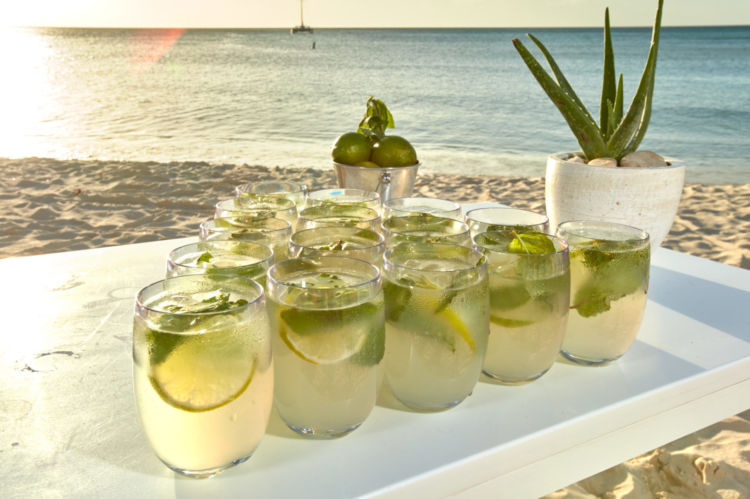 The Vendors
The culinary team of Hilton Aruba Caribbean Resort & Casino
Elite Productions