Published on:
Party On!—Rehearsal Dinner at Divi All Inclusive
Text By Tina Causey-Bislick / Images by Steve Keith
Weddings are a joyous time for celebrating, and not just on the the big day—half the fun is enjoying all the extra parties that surround this special time, from engagement parties and bridal showers to bachelor/bachelorette parties and rehearsal dinners. In our "Party On" Series, we collaborated with some of the island's best wedding/event planners, florists, resorts, chefs, and bartenders to create six unique events to inspire couples looking for just the right combination of food, drinks, décor, and more!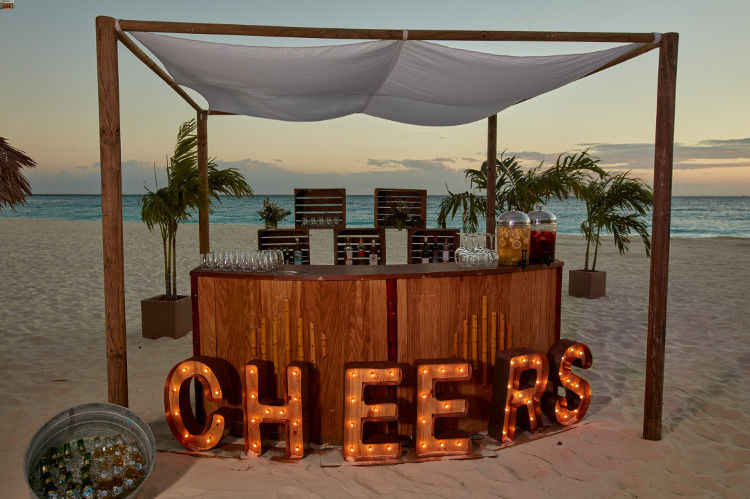 Kick off those shoes and put those toes in the sand—it's the best way to let your guests know it's time to relax and enjoy this special time on our island paradise! Traditionally, the rehearsal dinner is often an occasion to thank out-of-town guests for taking the extra time and expense to travel to your wedding. But of course when it's a destination wedding, everyone travels. A casual welcome party on the beach sets just the right tone for greeting guests and mingling with one another. It's also an ideal occasion to throw in a few authentic local touches.
Location: Divi All-Inclusive's Sand Piper Bar on Eagle Beach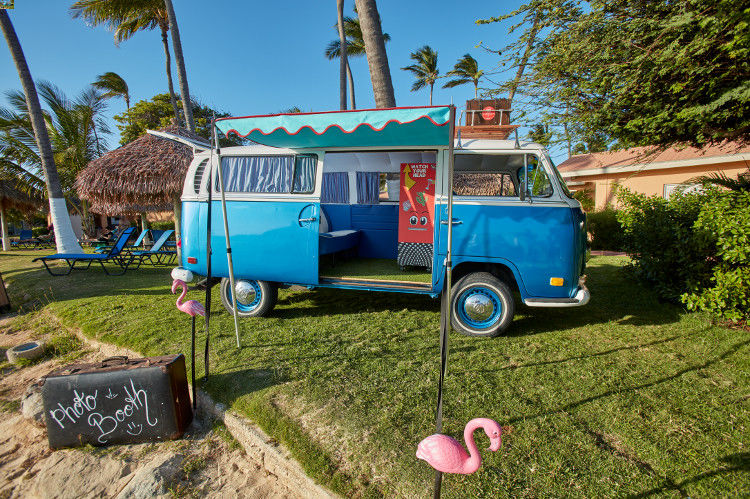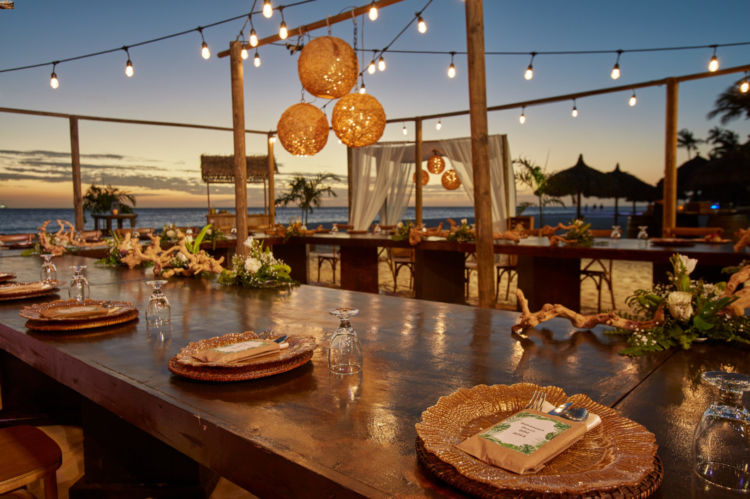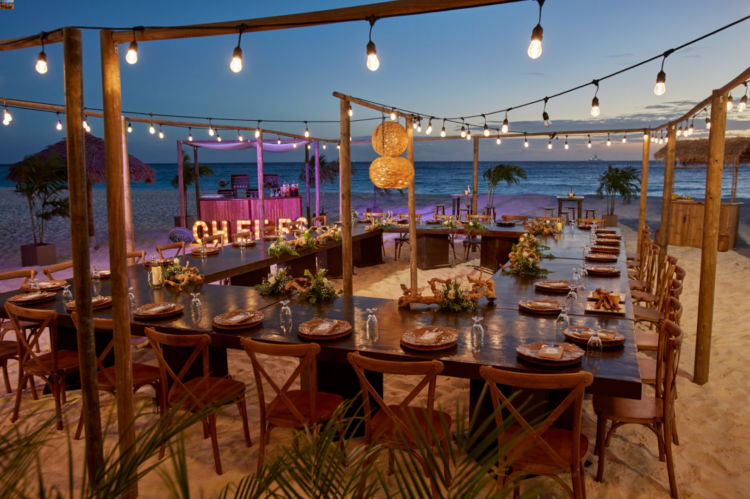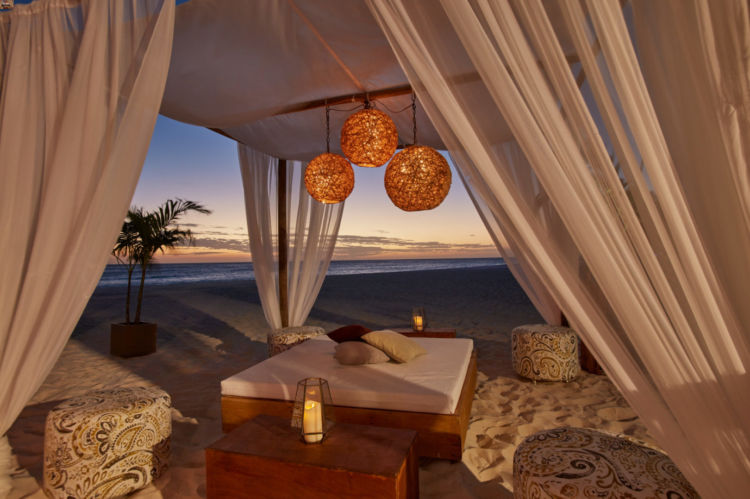 The Menu
Cheese board display with Morbier, St. Agur blue cheese, truffle pecorino, Brie d'Amir, and Taleggio
Fresh grilled local mahi mahi, mashed potatoes, fresh vegetables, and pineapple chutney
New Zealand rack of lamb, fresh vegetables, and red-wine balsamic glaze
Petit fours of traditional cheesecake, carrot cake bombes, tartlets with caramel & walnuts, and fudge brownies
Fruit mousse shooters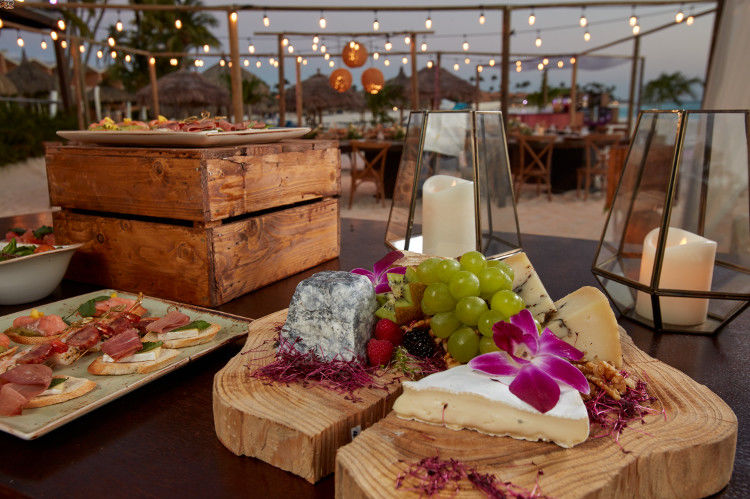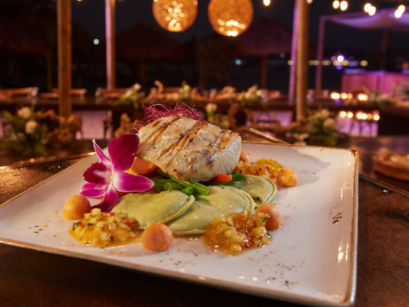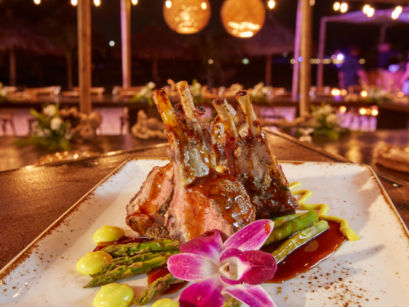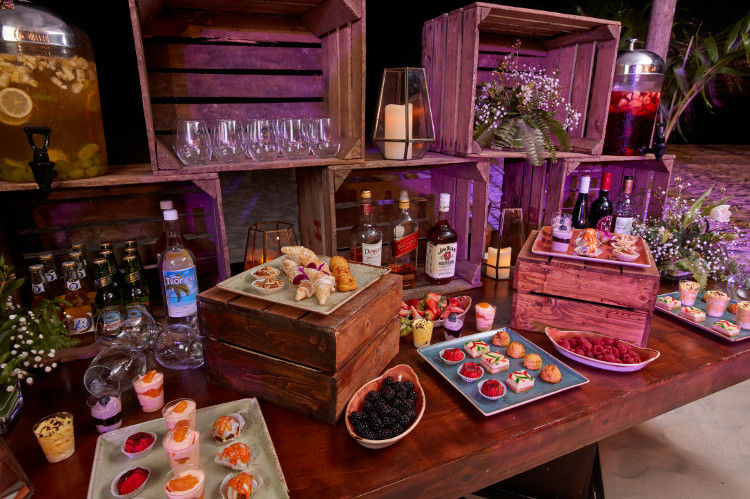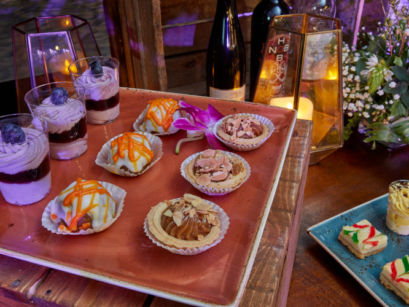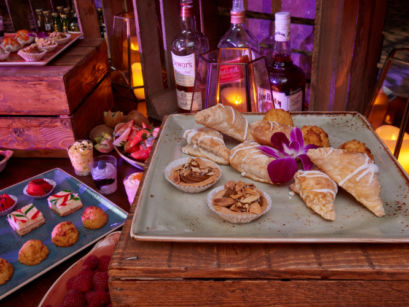 Beverages
Fresh coconut water
Fruit-infused water
White and red sangria
Chilled local beer