Published on:
Patacones, Baby Beach, Donkeys & Quesillo
By Debbie Kunder
My husband's cousin, Binney, and her daughter, Nilla, recently visited for a ten-day vacation. After a few days of hitting the beaches in the resort areas with them, I decided to change things up a bit. We packed the car with some chairs and beach toys and set off towards Baby Beach at the southern tip of the island.
One of the reasons I like going to Baby Beach so much is that you have to pass through Pos Chikito to get there. Pos Chikito is the home of Mangel Halto (a must-see beach), and it's also the home of Tia Rosa Snack.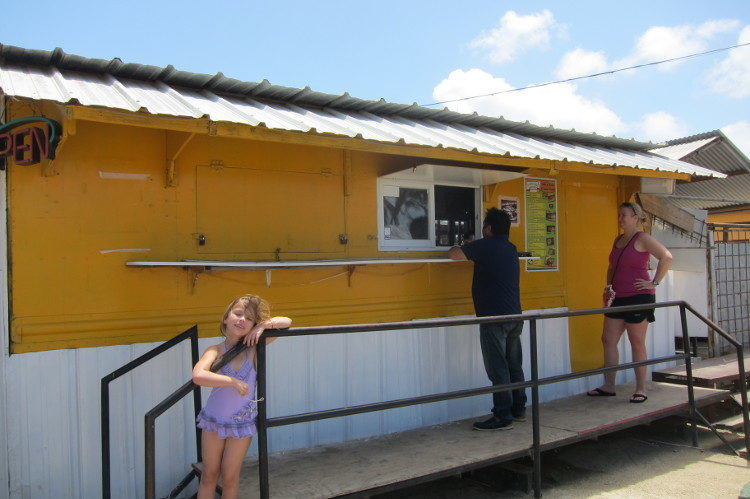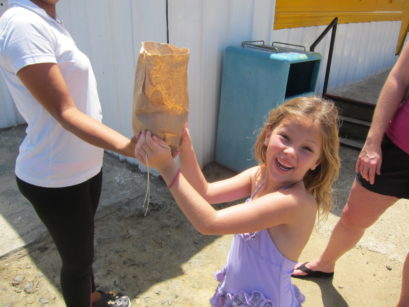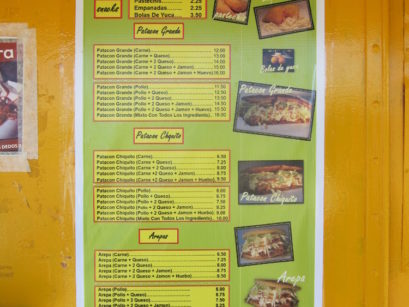 I first became acquainted with Tia Rosa at a food truck competition on the island in 2012. I happened to order the dish that won Tia Rosa first prize—a patacon. I can honestly say that I'd never had anything quite like it. To construct this Venezuelan sandwich, any combination of shredded beef and chicken, queso blanco, Gouda cheese, deli ham, lettuce, fried egg, and special sauce is sandwiched between two flattened patties made of fried green plantains. Let's just take a moment to consider the beautiful ramifications of pairing salty queso blanco with sweet plantain. Is your mouth watering yet? Needless to say, on our way through Pos Chikito, I had to share the patacon experience with Binney and Nilla. Of course, we ordered the patacon (with everything) in size small (the large lives up to its name and then some), along with an arepa (again, with everything). Take-away in hand, we kept driving south towards Baby Beach.
Just a tiny bit of history about Baby Beach: During WWII, the oil refinery in San Nicolas became one of the world's largest. During its heyday, the families of the American refinery workers lived near the refinery in an enclave of Seroe Colorado known as the American Colony. To provide a safe, nearby beach for these families, a protective concrete barrier was built in the water at Baby Beach, forming the calm lagoon that both locals and island visitors enjoy today.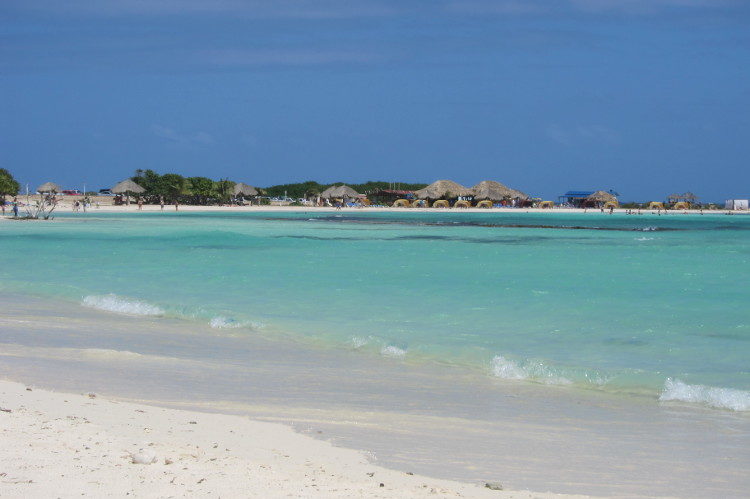 Baby Beach is hands down one of my favorite beaches. I always choose a spot way off to the right, far from the restaurant and the smattering of yellow cabanas for rent. In this less crowded area, a few public palapas offer nice shade, but I usually cop a squat under one of the windblown trees farthest to the right. I love these trees that somehow, despite their sparse foliage, offer just enough shade. It's here where Binney, Nilla, and I spread ourselves out for the afternoon.
Over the next two hours, we ate our patacon (Binney's favorite meal of her entire Aruba trip) and arepa, built sand castles, swam, walked to Big Mama Grill for fresh virgin piña coladas, and just sat on the shore admiring the varying blues of the sea. Baby Beach truly is an incredibly beautiful beach.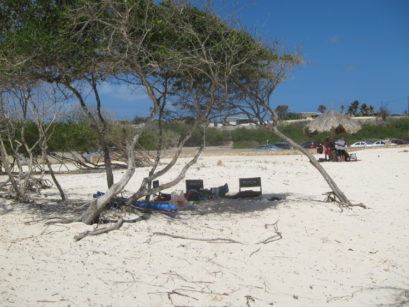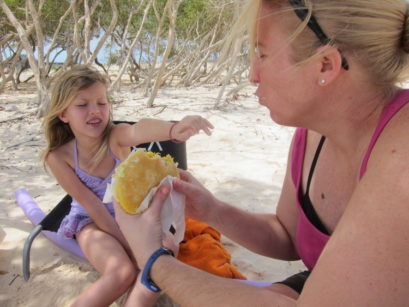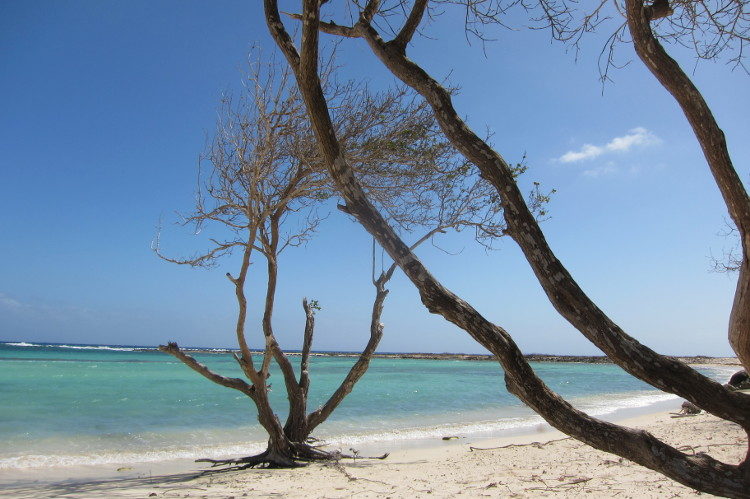 Heading home, we met up with a herd of wild donkeys on the side of the road going through Seroe Colorado, just as I had expected we would. These sweet, gentle creatures hang out here knowing that tourists will feed them on their way home from Baby. Too bad I forgot the apples—Nilla would have enjoyed watching the donkeys stick their heads through the window to eat from our hands. Next time.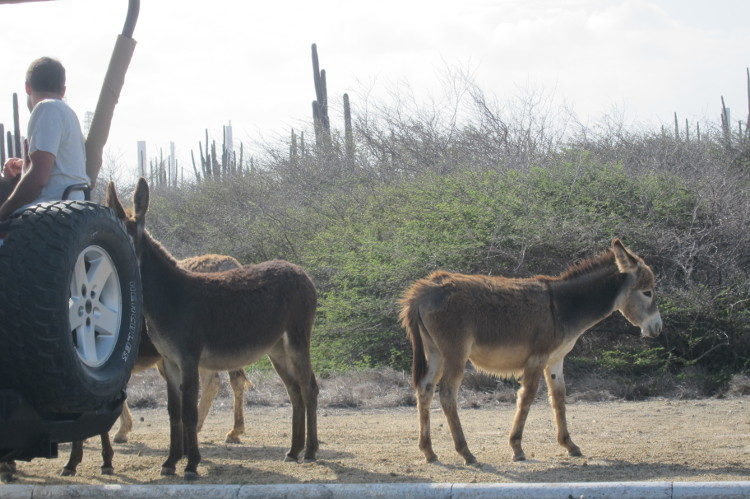 Just beyond the donkeys, a local gentleman was selling fresh coconut water (you can drink it with a straw right from the coconut) and a few local sweets. He's always there, every day. We didn't stop, but only because I had something else in mind…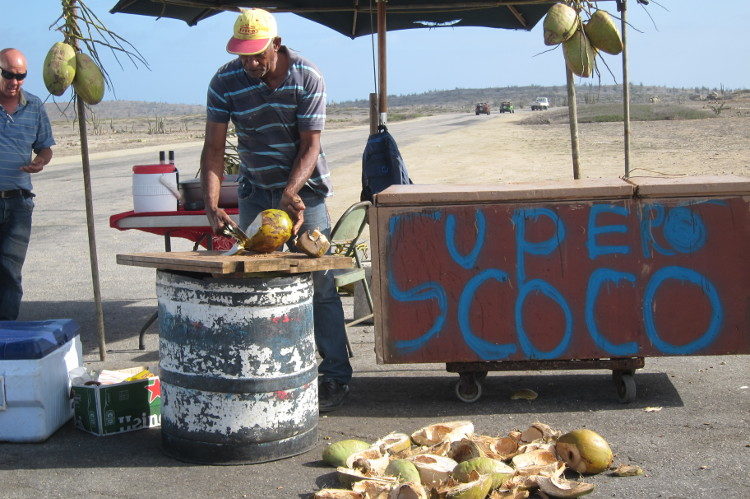 In Savaneta, there's a small joint called House of Cakes. Cake is by far my favorite dessert; plus, I wanted to introduce Binney and Nilla to a few local cakes. Cake is sold by the slice here, which is perfect if you want to sample a few different varieties. We stuck with local flavors, including cashew cake (bolo di cashupete), prune cake (bolo di pruim), and quesillo (Aruban-style flan). My cake compatriots especially enjoyed the quesillo, which left more cashew cake for me.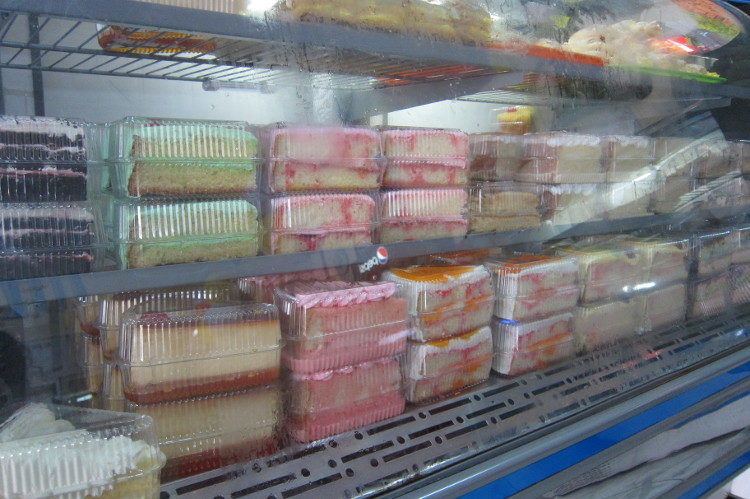 Was our south-side exploration a success? You bet ya! The girls want to go back again before the end of their trip—a great idea, really, because I would love to show them the street art of San Nicolas and perhaps have lunch at O'Niel Caribbean Kitchen for some authentic local and regional food. I'll be sure to report.