Published on:
Picnic in the Rocks
Text & Photos by Debbie Kunder
Everyone loves a picnic, right? Beach picnics sure are nice. But imagine having your picnic within a huge pile of boulders. That's right…within a pile of boulders. Welcome to Ayo Rock Formation.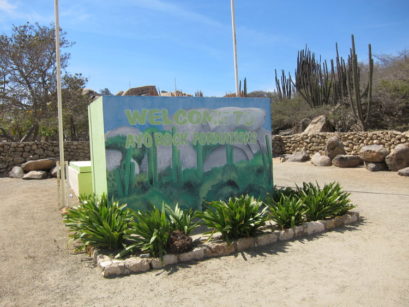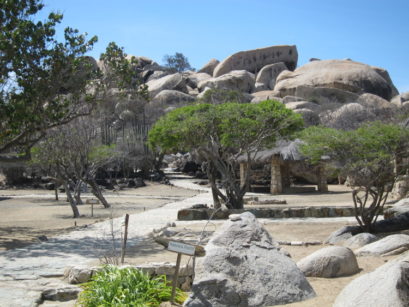 When my husband and I have visitors on the island, Ayo is our go-to spot when everyone seems a little too beached-out. We make some sandwiches, fill up a bunch of water bottles, instruct everyone to put on their sneaks, and head to the rocks.
How all these monolithic boulders, stacked up willy-nilly, came to be is unknown. What we do know is that the original inhabitants of Aruba, the Arawak Indians, regarded Ayo as a religious site as evidenced by the petroglyph paintings that can still be seen in a hollowed-out rock within the Ayo park. The Aruban government created pretty cobblestone paths that meander throughout the park as well as markers identifying local flora. As for fauna, keep your eyes peeled for goats, lizards, and birds.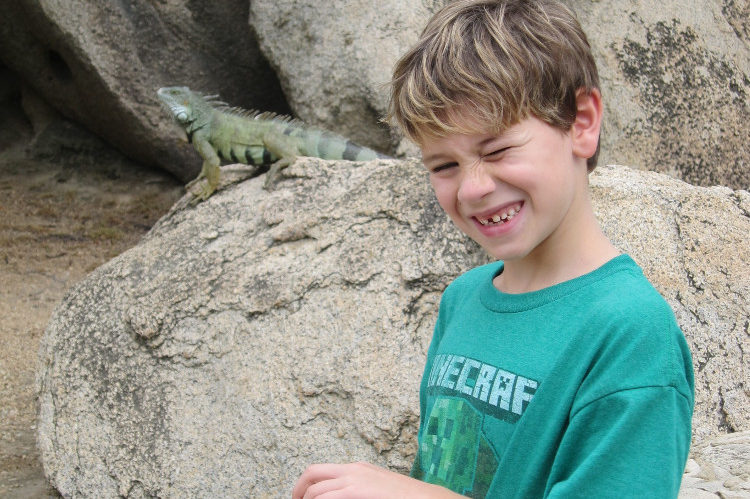 When a picnic has been packed, that's pretty much the only thing anyone can think about, so let's do lunch first. I suggest taking the path to the central boulder pile. Here's where it gets all Indiana Jones-ish. The spaces between the boulders create a super-cool tunnel, and you can make your way through this tunnel with a little bit of clambering, ducking, and bending. (Most able-bodied persons will have no problem making their way through the tunnel…it's even paved inside.) Here I always take the time to admire how the light is shining through the spaces between the boulders, and how some wily, opportunistic cactus plants have managed to take up residence within the formation.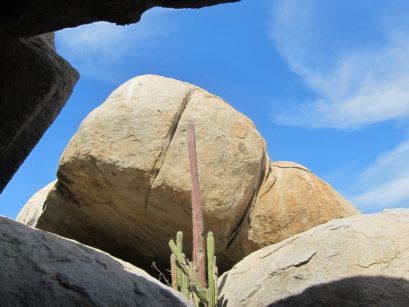 Eventually, you'll have to walk through a very narrow part of the tunnel, which opens up to a big, wide-open space featuring a vaulted "ceiling" created by a huge slab of rock resting at an angle on some other rocks—the perfect picnic spot. To the left is a relatively flat, large rock that accommodates several hungry hikers—climb up there and tuck in.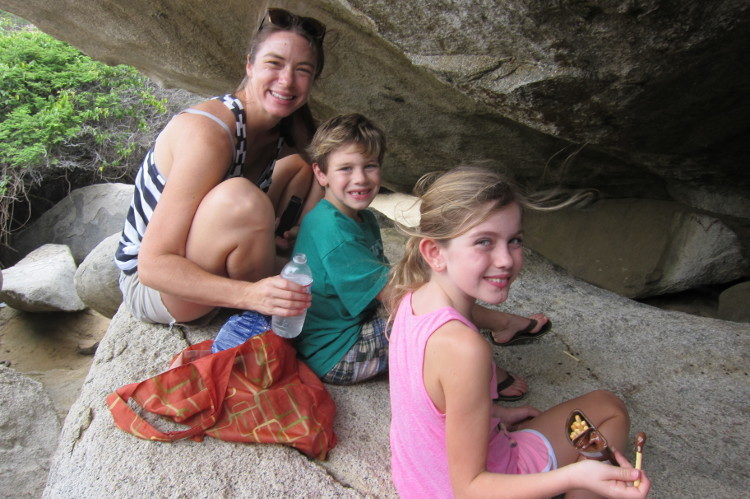 Sitting in the shade of the rock slab with the nice cross breeze whistling through is a real treat. After lunch, I'm usually not ready to leave yet. I'll spend a few postprandial moments just contemplating the uncanny way in which the rocks are all stacked up and supporting one another, asking myself, "If that one rock over there was moved just an inch, how would that affect all the others?" Or wondering, "How did all these rocks get here?" The forces of nature can be so enigmatic.
Back on the path, you will basically loop around back to the entrance of the park, but take your time—there are still diverging paths to explore, petroglyphs to check out, and a few more rocks to climb…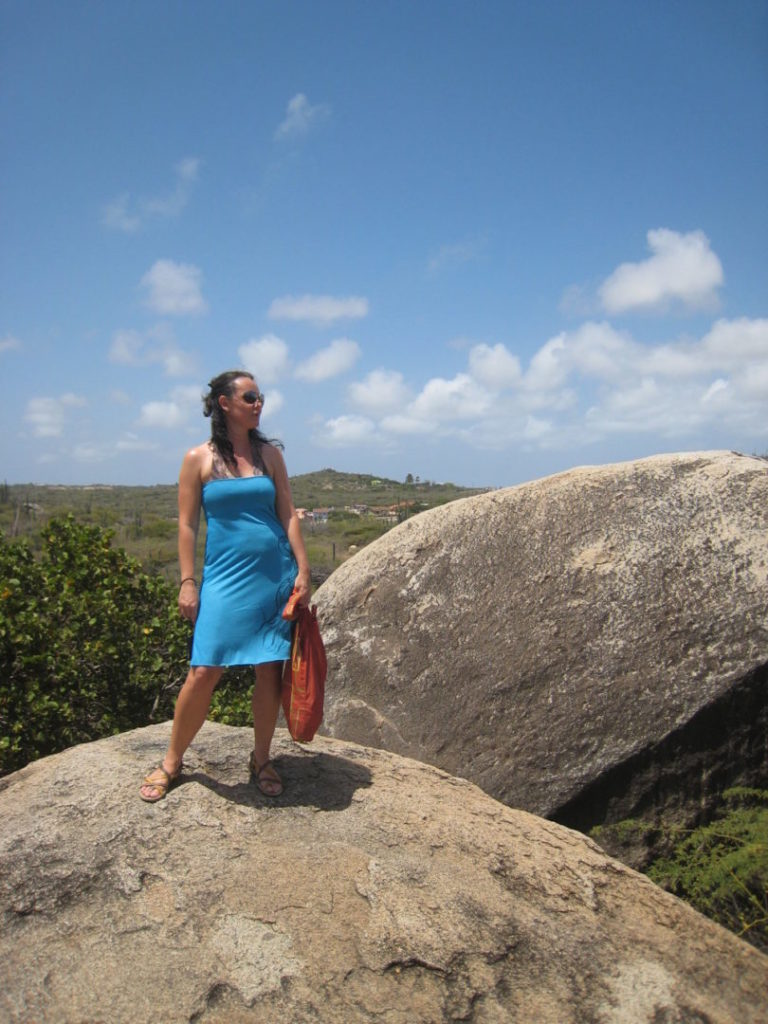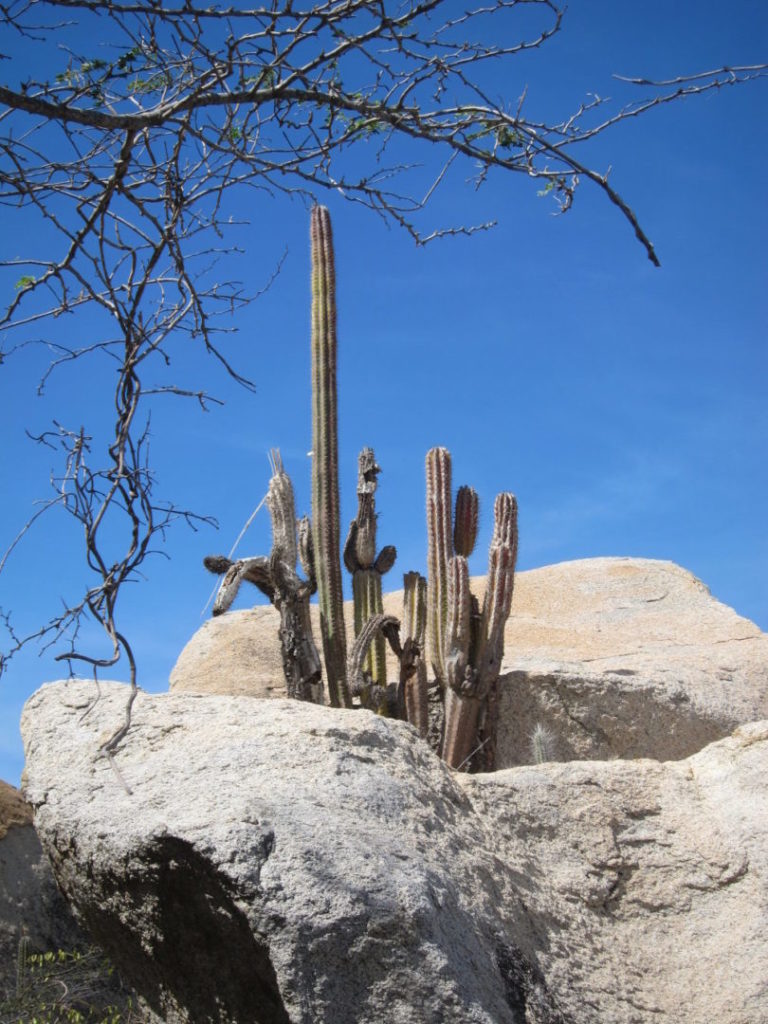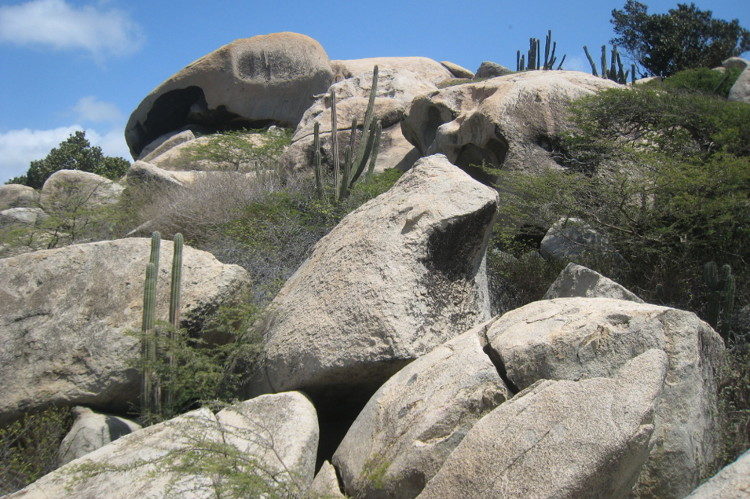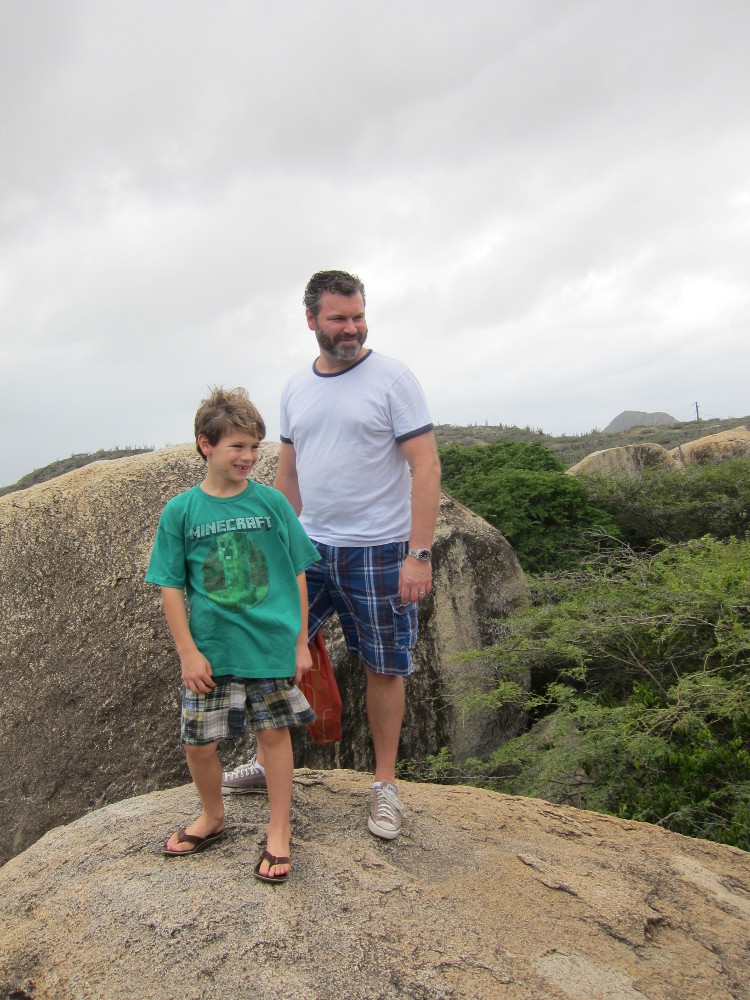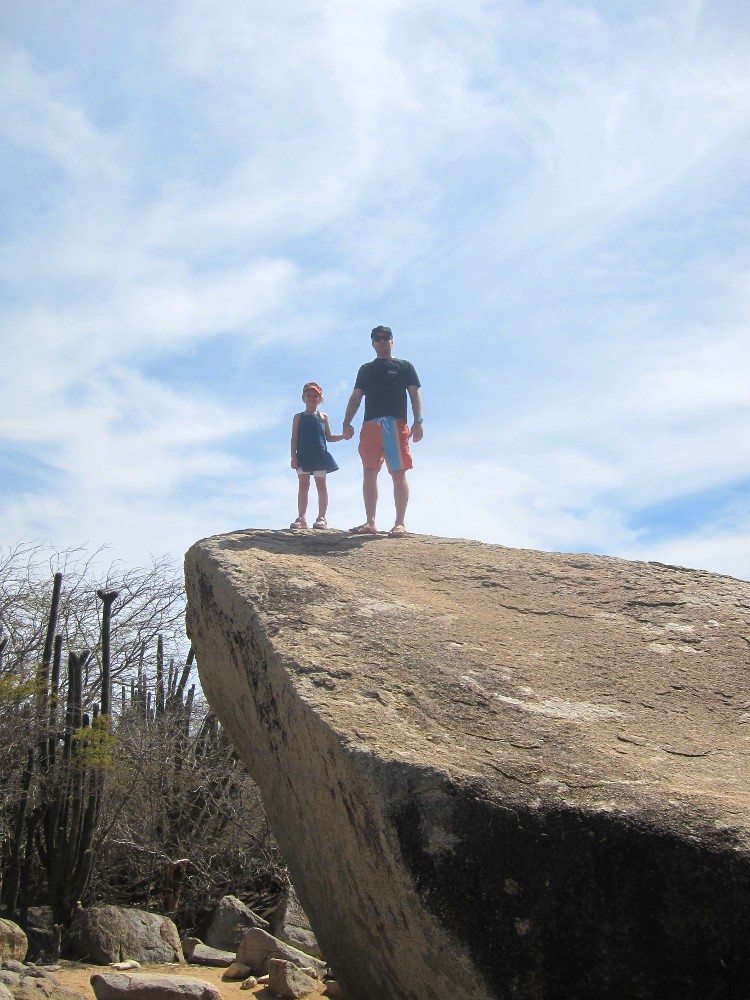 Ayo Rock Formation is easy to find with Google Maps or a map of the old-fashioned variety. Four-wheel drive is not necessary. Needless to say, bring your camera!
While you're in the area…
Andicuri Beach, Blackstone Beach, Bushiribana Gold Mill Ruins, and the New Natural Pool are all located close to Ayo. Visit this itinerary for some tips on visiting these unique North Coast attractions.