Published on:
Principal Theater Reopens in San Nicolas
By Rona Coster
On the eve of its 100th birthday, MetaCorp returned to San Nicolas and reopened the previously abandoned Teatro Principal, equipping its three VIP movie theaters with comfortable reclining stadium seats and adding a consession stand. The theaters enjoy Dolby 7.1 Surround Sound and super-large screens at an estimated investment of 3.5 million florins.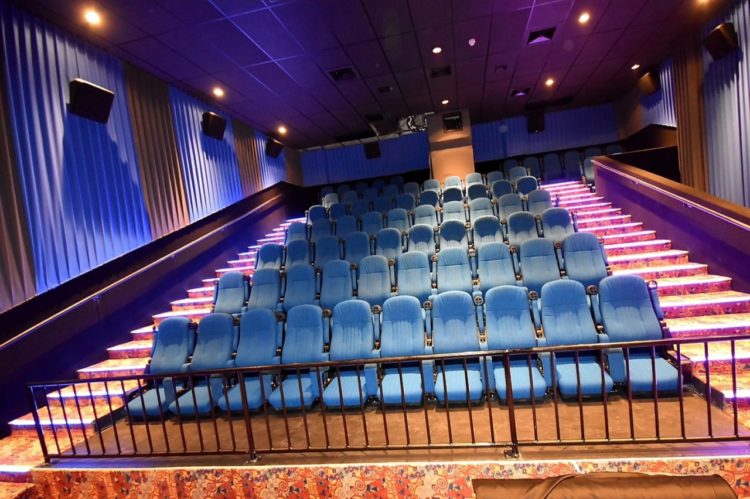 The news thrills movie lovers living in the San Nicolas area. Teatro Principal has been closed since August 1992, and while Oranjestad enjoys a great number of modern theaters, San Nicolas had none.
According to Eddie de Veer, CEO of MetaCorp, the time for the investment was right, true to his company's first love and passion, the movies.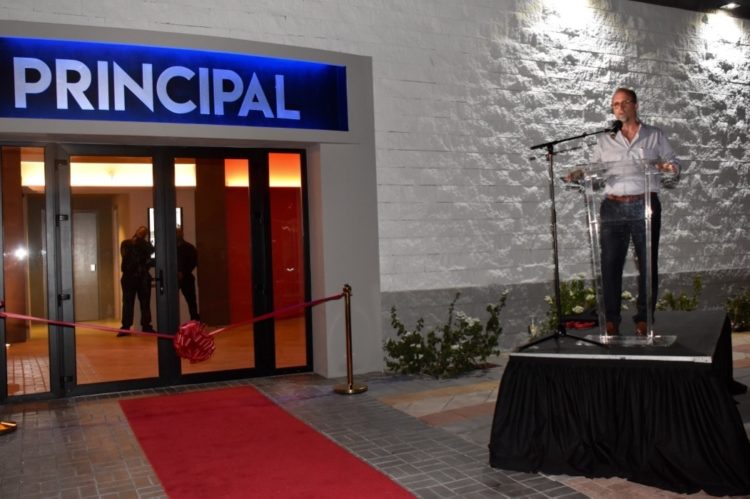 A bit of history: The first company theater opened in Oranjestad in 1920, under the E. de Veer Chain Theatres name. The company expanded over the years and, as Hollywood movies became more and more popular, opened Teatro Gloria in 1929, also in Oranjestad; the Royal, later named Teatro Principal, in San Nicolas; and Cinelandia.
The expansion continued with Teatro Savaneta, Aurora in Santa Cruz, and Rialto in Oranjestad. They all drew large audiences; then, over time, the smaller facilities made way to the modern Boulevard Theatres and the fondly remembered Drive Inn Theatre—a total of nine establishments in various island districts.
Economic times dictated changes, and the business morphed into the Renaissance Cinemas, which have been remodeled lately, equipped with the latest technology, and the theaters in Palm Beach are now moving into a brand-new dedicated IMAX complex, under construction in Eagle.
It all started with company founder, Shon Eddy, trading his wife's pianola for a 35-millimeter projector belonging to his neighbor Nadi Henriqez. Shon Eddy wanted to show movies at an open-air location in town. The premiere, in the courtyard next to Hotel Columbia, saw neighbor Arthur Beaujon lending a hand by providing a makeshift generator—a car on blocks—as the energy source for the dynamo.
If you head to San Nicolas to the reopened Principal Theater, we suggest dinner and a movie. San Nicolas enjoys a great number of good eateries, including O'Niel Caribbean Kitchen, Kamini's Kitchen, the New Astoria, and the New Pueblito Paisa.