Published on:
Pureocean—Unforgettable Beachside Dining
By Rona Coster
Pureocean is the best-kept dining secret on Aruba. The food is absolutely delicious, and the setting—right on the beach at Divi Aruba Phoenix Beach Resort—is priceless.
The restaurant invites patrons to unwind comfortably on a white sandy beach, toes in the sand, at the end of a day for dinner. You can also drop in for breakfast under the oversize, rustic, open-air palapa.
Executive Chef Anthony de Palm, who trained in excellent European restaurants before returning to his beloved island home of Aruba, is a master of classic cooking techniques, which, when paired with fresh produce, result in innovative fusion combinations. He is also a great believer in keeping it simple and tasty.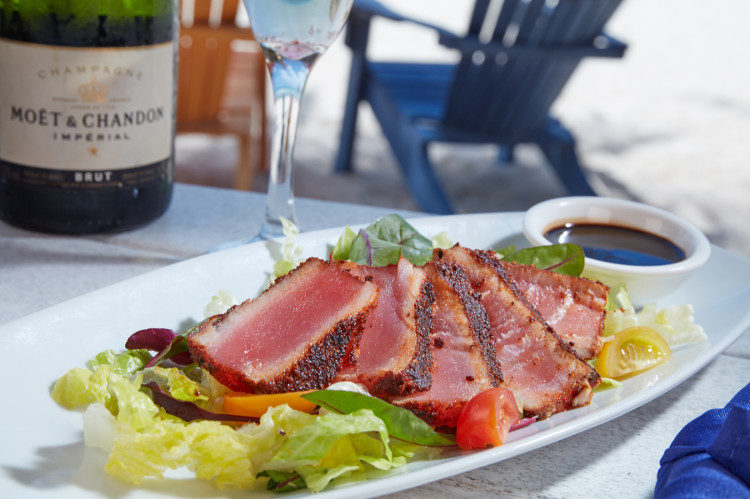 A friend and I recently paid Pureocean a visit for dinner, and the experience was truly unforgettable. After taking our picture against the backdrop of a spectacular sunset, our waiter, Jesus, was exceptionally warm and helpful as he guided us through a most pleasant dining experience over wine. (PS – We loved that an LED light goes on when you open the menu…how convenient!)
We enjoyed two appetizers—the Lobster Seafood Martini and Quinoa Shrimp Fritters—both tweaked versions of recipes created by Chef Anthony's mom. Chef Anthony also presents a nice selection of soups such as Lobster Bisque, as well as plentiful salads, with The Wedge and Blackened Tuna Salad among them.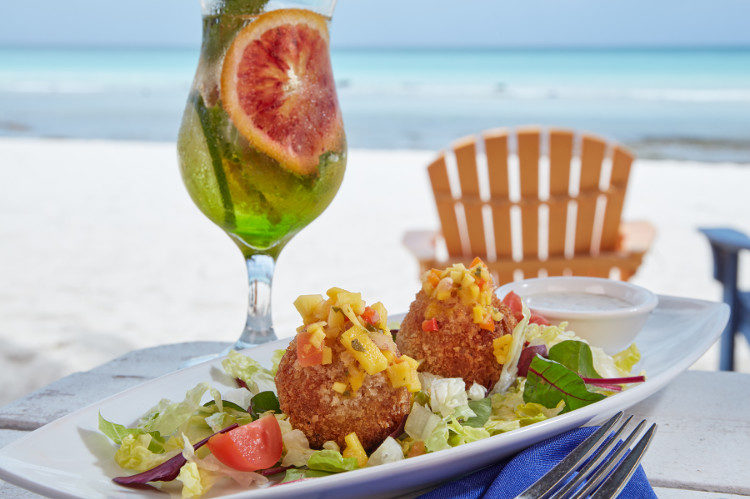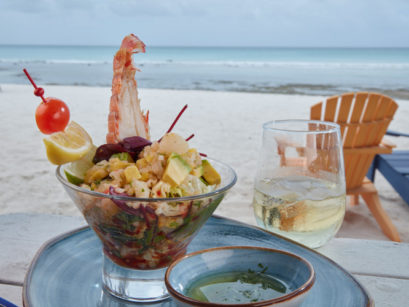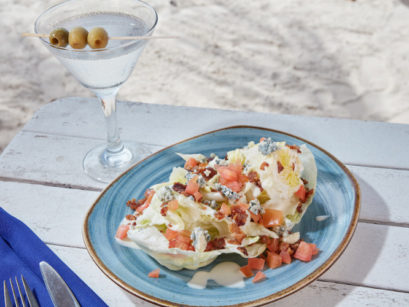 For main courses, we tried the two most popular dishes on the menu: the Coconut Curry Grouper, perched on a bed of fresh julienned vegetables, and the Pistachio-Crusted Sea Bass, nestled on top of ricotta-filled ravioli and accompanied by a creamy Chardonnay sauce, asparagus tips, dried cranberries, and cherry tomatoes. The latter was off-the-charts delicious! We saved room for a trio of desserts: Miniaturized Crème Brûlée, Warm Chocolate Soufflé, and Mango Cheesecake.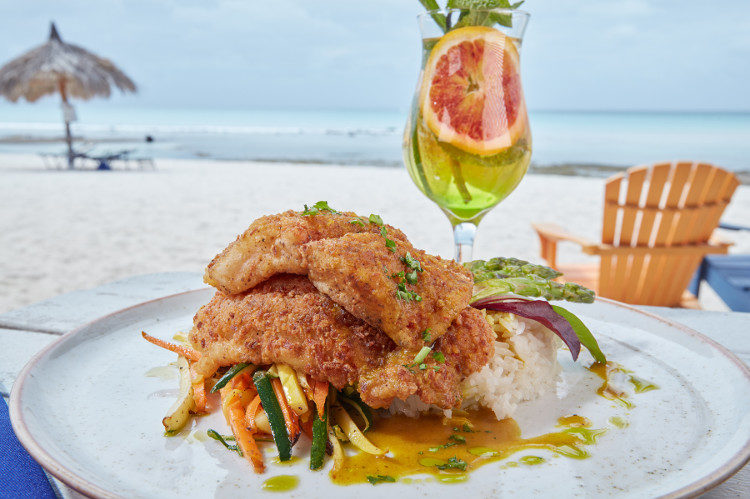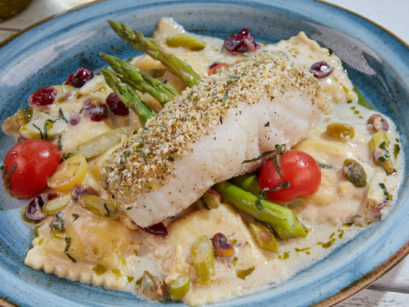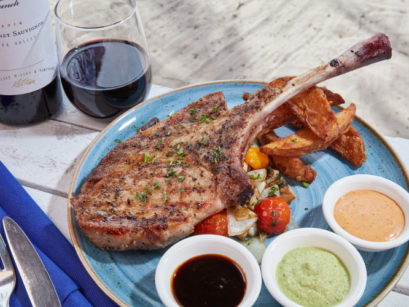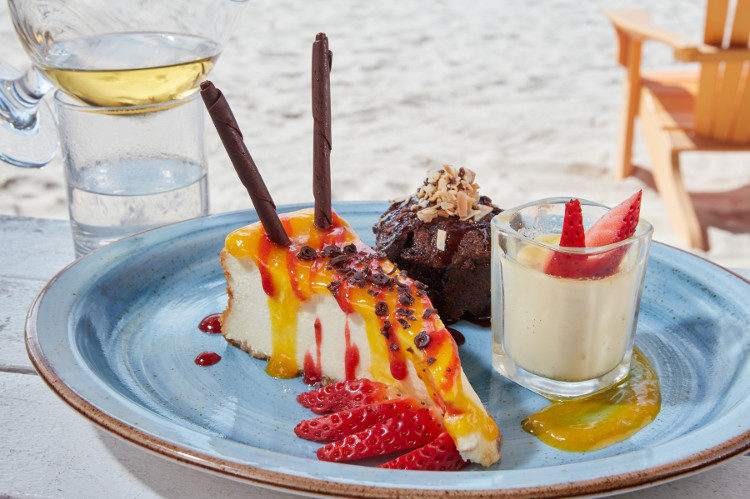 Pureocean serves breakfast every morning from 7:00 am to 11:00 am, and dinner from 5:30 pm to 10:00 pm. Happy hour is celebrated nightly from 4:00 pm to 6 pm.