Published on:
Rancho Loco Welcomes New Foal to the Family
We're all huge animal lovers here at When in Aruba, so we always have our ears pricked for animal-related news on the island. Just a few days ago, we received the exciting news that a new foal was born in Santa Cruz at Rancho Loco, an equestrian center that boards, cares for, and trains horses, as well as provides riding lessons and horseback riding tours. Of course, we made our way there as soon as we could to fawn over the little one, just eight days old today.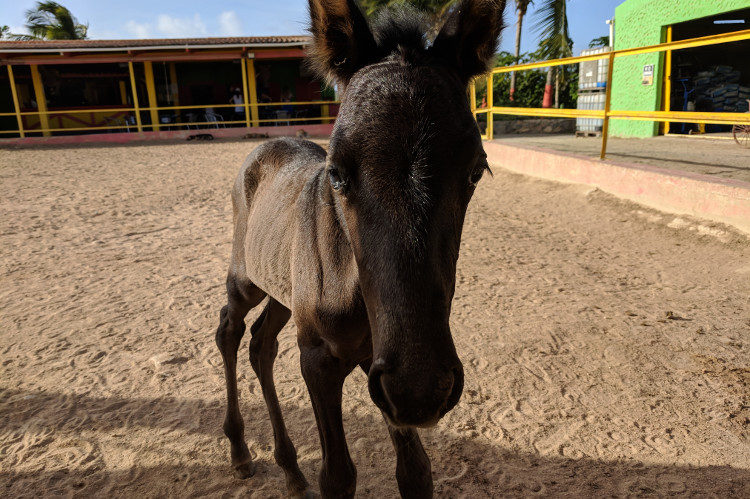 Arya is a Paso Fino, born to Bridgette and Apollo. Dave Vellekoop, whose family owns Rancho Loco, explained that Bridgette experienced complications during her last pregnancy, so it was a relief when the birth of Arya went smoothly. The gangly foal is clearly still finding her legs, wobbling around inside an enclosure at the ranch, but Dave explained that this is normal. "She's been all scrunched up in her mother's womb for 11 months," he said. She needs time to unfurl, so to speak.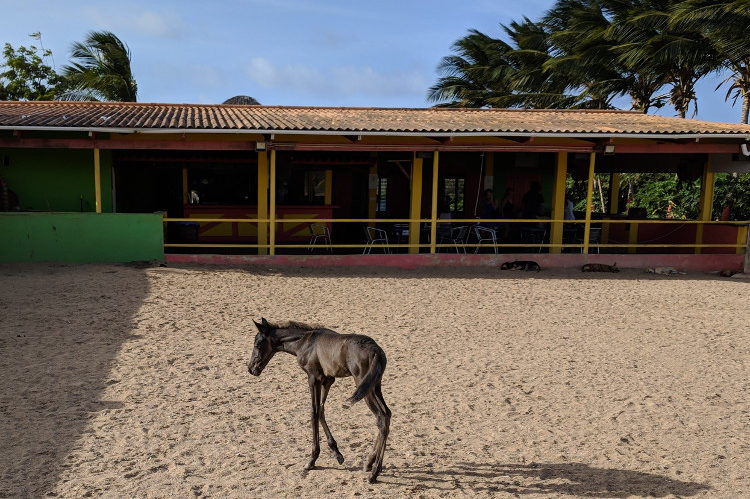 Dave, who has been breeding horses for eight years, explained that Arya was purposefully bred since importing horses to the island is a costly endeavor. Since his family took over the ranch in 2012, three foals, including Arya, have been born on the premises.
Arya will stay with her mother for about four or five months before she is separated from her. Then training will begin, where she'll learn a wide variety of skills. When she is about three years old, she will be ready to start joining tours.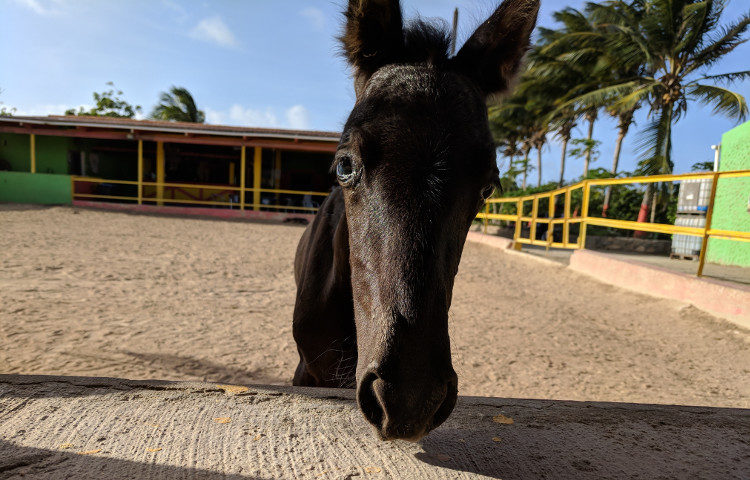 Arya will assuredly live a good life at Rancho Loco, a horse-friendly ranch where the horses are not confined to small stables, but are instead allowed to roam the premises freely and live just as a herd would in the wild. Rancho Loco also makes efforts to ensure that all of their horses get enough rest. The ranch is only open half day on Sunday, and their 24 horses are rotated as much as possible in order to provide them with plenty of recovery time between tours.
Ready for some more good news? Another foal is coming in three weeks at the ranch! We can't wait!
Rancho Loco offers a number of different horseback riding tours, their most popular being the one that take riders to the Natural Pool. Visit their website for more information.