Published on:
Renaissance Aruba Takin' It to the Streets for the 2nd Annual Long Table Event
Text by Tina Causey-Bislick
Images provided by Renaissance Aruba Resort & Casino
Last year, we were wowed with the first-ever Long Table, flawlessly orchestrated by the Renaissance Aruba Resort & Casino.  This was no one-hit wonder, as this year's Long Table dinner elated guests yet again with the unique novelty of dining with 1000 others at a table measuring some 375 meters, spanning L.G. Smith Boulevard through the heart of downtown Oranjestad.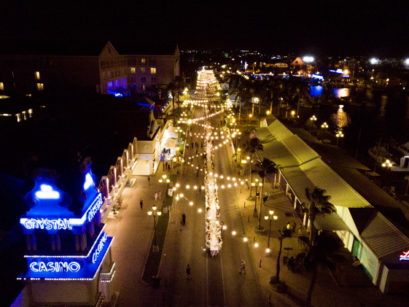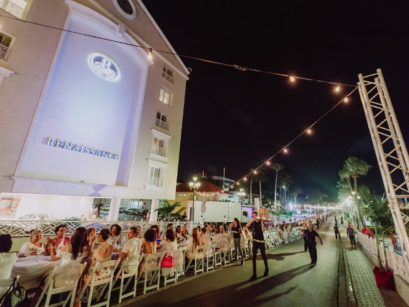 Last year, Renaissance sold blocks of tickets to local businesses, with all proceeds benefitting local cancer charities Koningin Wilhelmina Fonds Aruba and Mary Joan Foundation Aruba.  This year, tickets sales for the three-course dinner (with wine included) were opened to the general public, with tickets selling out a month before the event.
The event was emceed by local radio personality Erin Croes from Magic 96.5 FM and featured live entertainment by DJ Joa and the Lilly Love Band.  The event was made possible with the efforts of 300 volunteers, as well as contributions from the following local businesses: Tropical Bottling Company, Caribbean Overseas, High Performance, Andmar, ARTN Photography, Aqua Panna & S. Pellegrino, Aruba Laundry, ASD Aruba Supplies & Distribution, Bite! Communications, E2 Events & Celebrations, EcoTech, Express Events & Party Rentals, Elite Productions, Elsa's Flowershop, Island Girl, New York Laundry, Scaff Pro, The Greatest Inter Employment Agency, Thunder & Lighting, Wolff Independents, and Zen Designs.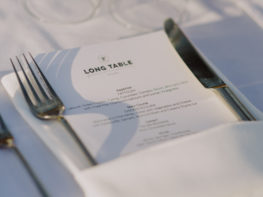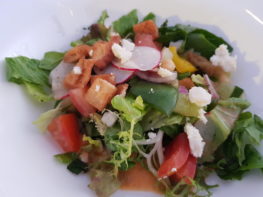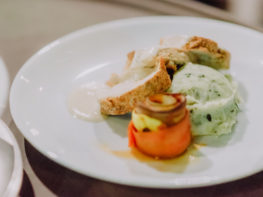 A check for US$25,000 was presented to Casa Cuna Progreso Foundation, a local home for young children, by Renaissance General Manager Paul Gielen. "This event fits perfectly within the philosophy of the Renaissance Aruba Resort & Casino, which is now part of the Wind Creek Hospitality Group: to give back to the community and contribute to the positive development of our people. I would like to thank all colleagues who have worked hard to make another edition of the Long Table a success. I would also like to thank everyone who bought a ticket so that we could raise funds for Casa Cuna this year. We hope to be able to count on you again next year!"