Published on:
Renovations Underway at Amsterdam Manor Beach Resort
Amsterdam Manor, the boutique resort primely positioned at the head of Eagle Beach, is currently undergoing a floor-to-ceiling renovation to enrich the island experience and comfort for its guests. The highly anticipated upgrades include a variety of enhancements covering the scope of the entire property, including all 72 rooms, the Front Office, Passions on the Beach, Mangos Restaurant, and Horizons Bar.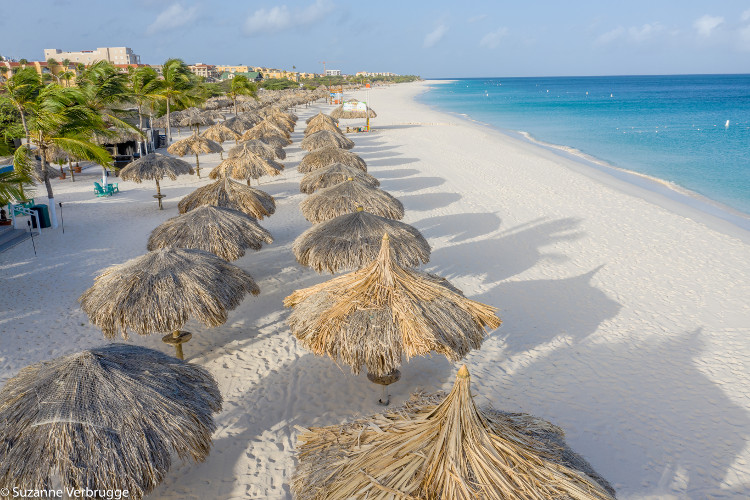 Most studio and suite upgrades will be completed by the end of this year, with the addition of furniture in soft and calming tones, local artwork including authentic, colorful photography of Aruba's enchanting landscapes, custom-made mosaic floor tiles, modern lighting, and spaciously constructed new bathrooms. Upgraded ventilation systems have also been installed in all rooms to regulate the quality of the air by regulating humidity and CO2 levels.
Here's a sneak peek at the room renovations:
Superior Studio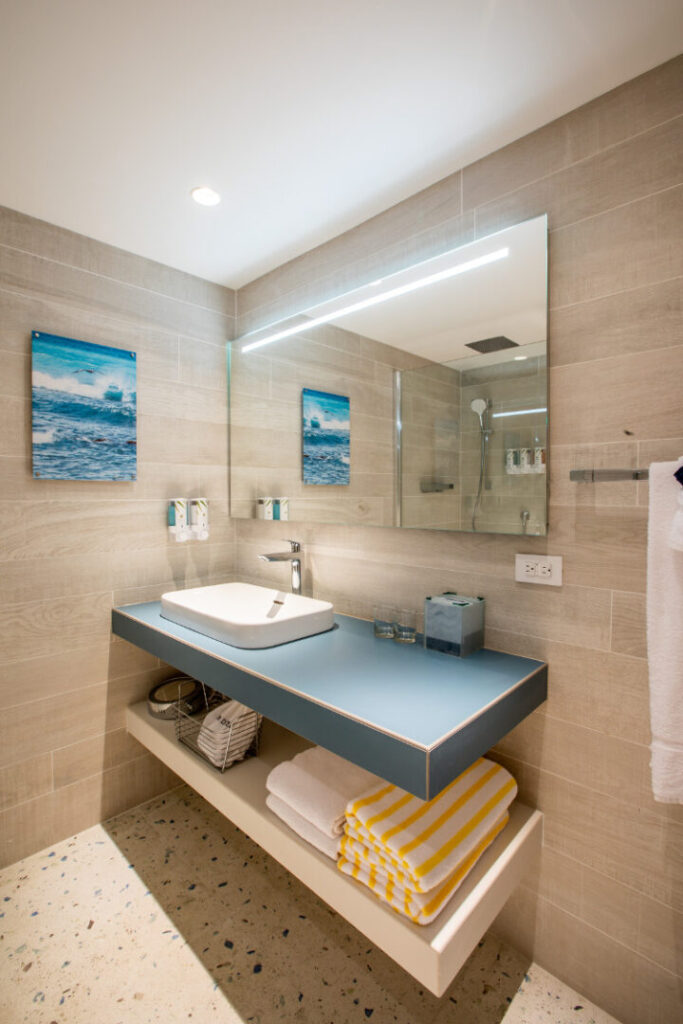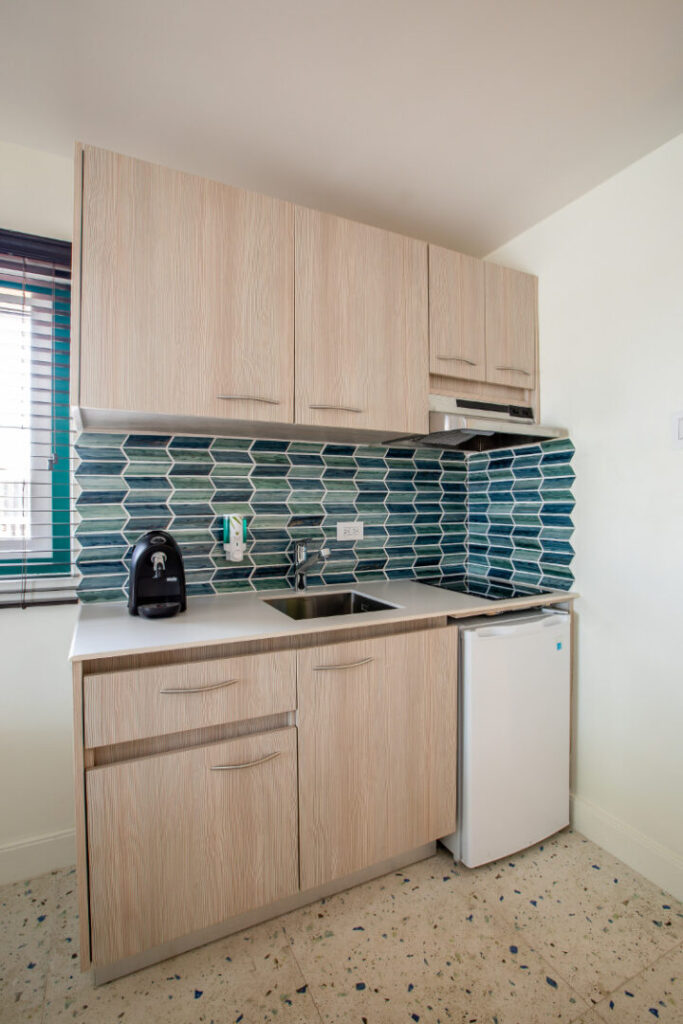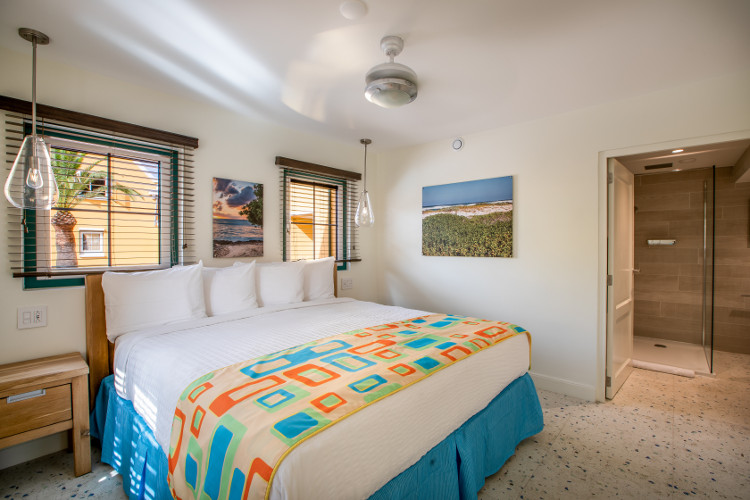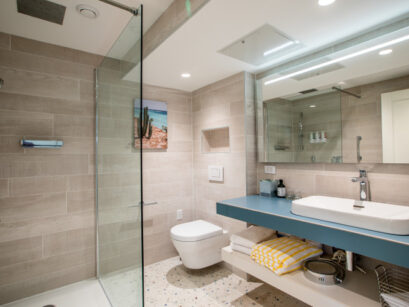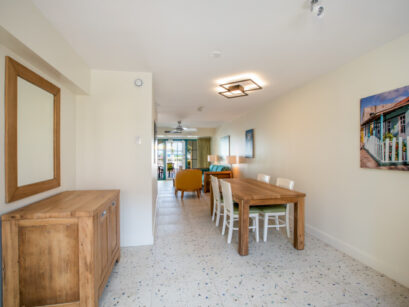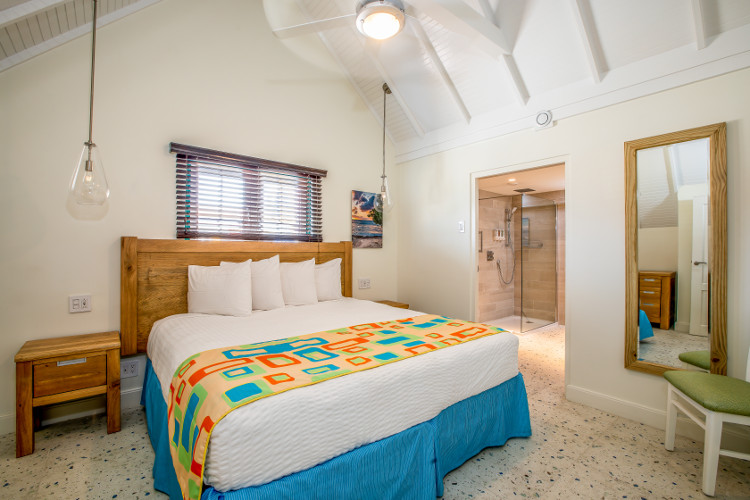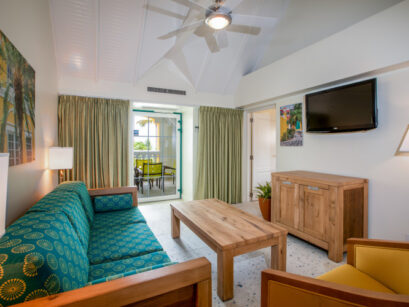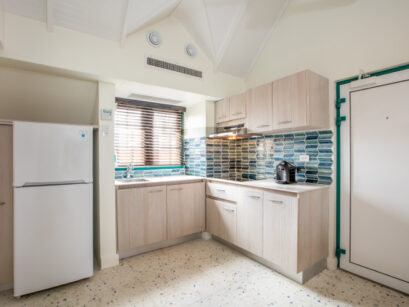 The beach bar at Passions on the Beach has doubled in size to allow for more efficient service to both passersby strolling on the boardwalk and lounging guests. Additionally, the Passions Beach deck has been revamped with wood-like flooring, locally crafted, vibrant blue sunshades, and sleek new furniture. Breakfast has also been added to the menu!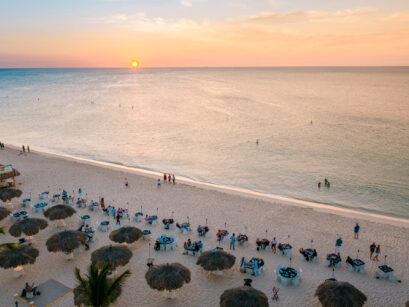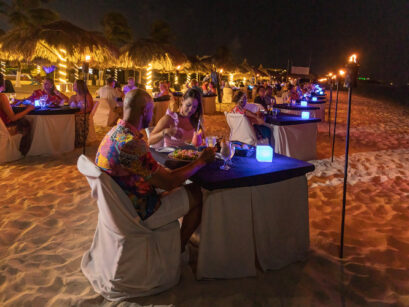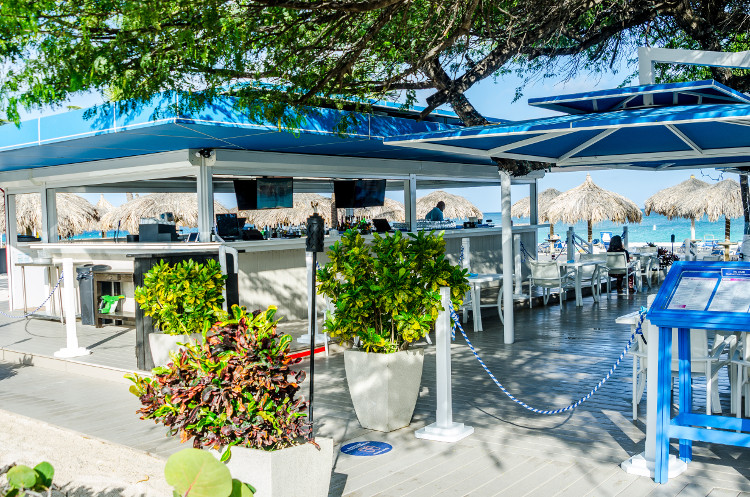 Mangos' Kitchen has also already been renovated to optimize the space and create an efficient and functional kitchen, ultimately upgrading the overall dining experience for locals and guests alike. Upstairs, your favorite happy hour spot, Horizons Bar, received a top-to-bottom makeover with a 3×6 foot expansion creating a more comfortable space to take in Aruba's breathtaking sunsets. The space is equipped with new, bright colored sunshades, a brand-new wooden countertop, and upgraded furniture, making it an ideal space for weddings and events. Both Mangos and Horizons are slated to open this fall/winter.