Published on:
Ribbon-Cutting at Rehoboth Peace Land Condo
Rehoboth Peace Land Condo is tucked away in the neighborhood of Hato, at Caya Maguey 10-12, off the new highway from the airport.
The property has just recently held a ribbon-cutting ceremony. As a boutique hotel, it enjoys an excellent central location in a quiet residential neighborhood, designed to welcome individuals and families on vacation. The modern, nicely appointed complex is graced by 14 apartments, with 6 two-bedroom and 8 one-bedroom units.
Five of the two-bedroom units are located on the ground floor, and one is a second-floor unit. They all feature an open, fully equipped kitchen with a dining room, as well as a living room area, complete with sofa bed.
Six of the one-bedroom units feature a full kitchen, designed to fit guests' needs and requirements.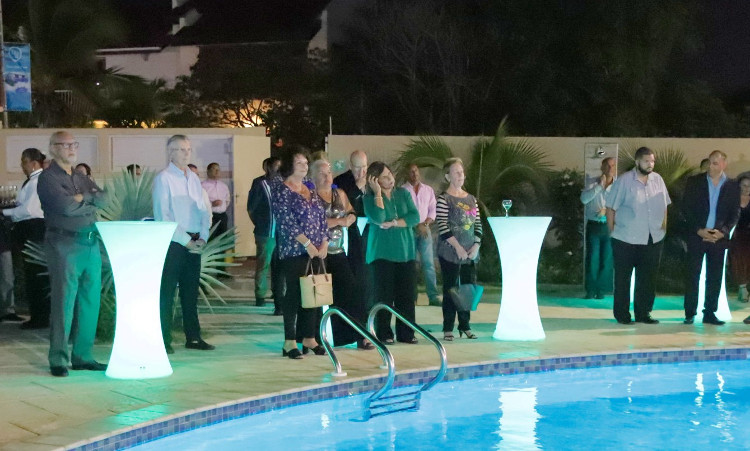 Rehoboth Peace Land Condo was built by the Santana family as an oasis of tranquility and relaxation. At the friendly ribbon-cutting ceremony, they shared with family members and friends gathered on the pool deck that in 2013, the family received a promise, at a time of adversity, that better days were coming. True to that divine promise, in 2017 they were able to start construction and opted to give the project a biblical name, Rehoboth, after a water well, dug by Isaac's servants. Genesis, chapter 26, verse 22:  He moved on from there and dug another well, and no one quarreled over it. He named it Rehoboth, saying, "Now the Lord has given us room and we will flourish in the land."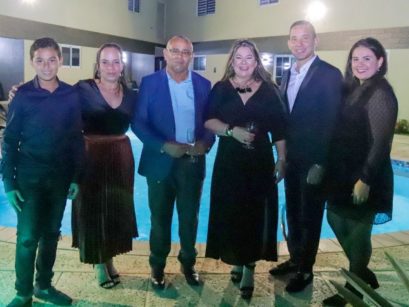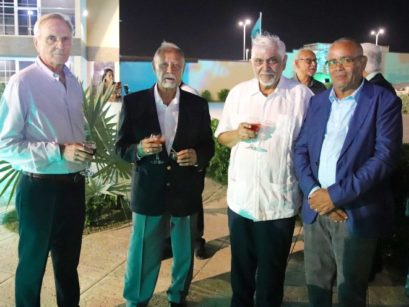 That biblical story inspired the Santanas to create a boutique hotel with a message of peace and goodwill. Luz Adriana Arias Santana doubled as the interior designer, and her impeccable taste is visible in the choice of colors and tropical decorations.
All construction materials for the complex were purchased in Aruba, and the Kooyman representatives at the ribbon-cutting ceremony were pleased to confirm that everything from light switches to bedding was locally sourced. One-hundred and ten solar panels on the roof attest to the Santanas' commitment to green practices.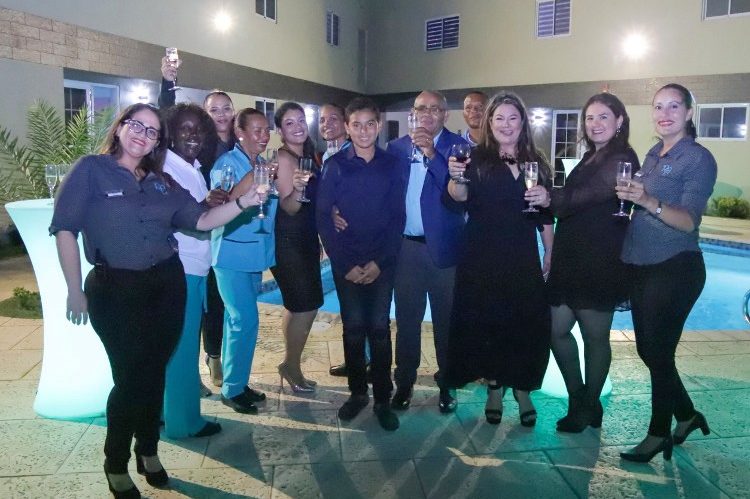 Rehoboth offers a gym, a garden BBQ area, a free-form pool, lounge chairs, Wi-Fi, and a well-trained and courteous staff, eager to swiftly fulfill guests' wishes.
With the values of respect, excellence, passion, service, courtesy, and proactivity, the Santana family hopes to serve a boutique niche in Aruba's tourism market for many years to come.
You may find Rehoboth on all booking engines, with prices starting at $104.
Phone: +297-585-9798
Website: www.arubacondorehoboth.com