Published on:
Roadside Serendipity
Raspao is Aruba's equivalent of a snow cone. Its name is a derivative of "raspa," which means "to scrape" in Papiamento. You'll recognize most of the flavors—cherry, grape, pina colada, bubblegum—all made from the most high-octane corn syrup. But if you're lucky, you'll find a raspao vendor who offers tamarind raspao, made with real tamarind syrup. Try it…it's delicious! Of course, if you really want to go the full nine yards, make sure to order your raspao with a drizzle of condensed milk on top.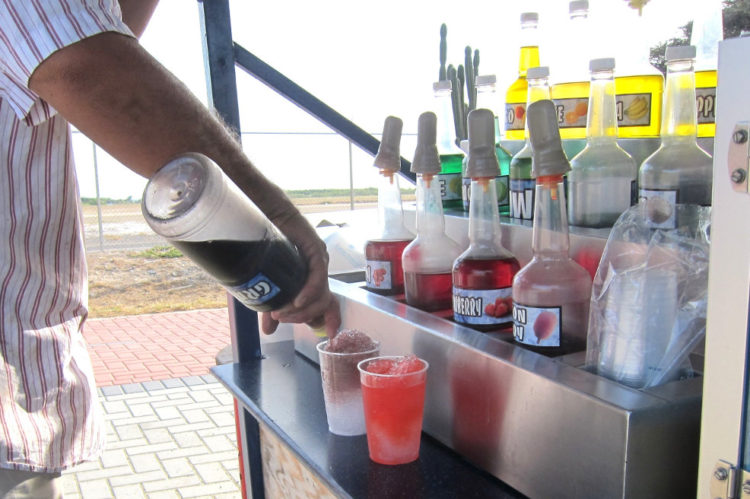 My husband and I recently took his cousin and her daughter to the raspao vendor who sets up shop on the airport side of the Linear Park. My husband ordered his usual—grape with condensed milk—and Nilla opted for cherry. Then Binney did something so unexpected, and it turns out, oh so right, when she ordered the batido di coco—the coconut milkshake.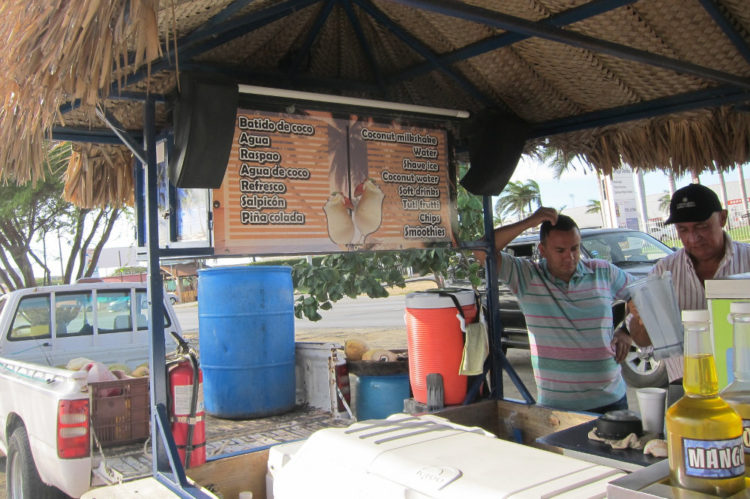 I was aware that this particular raspao vendor sold fresh coconut water—the makeshift coconut cutting table, machete, and supply of whole young coconuts are telltale signs. But I was not aware that he also offers coconut milkshakes. And I'm not talking about coconut-flavored milkshakes—these things are the real deal. First, the vendor sliced fresh coconut meat into a blender—and quite a liberal amount, I might add. Next, he added fresh coconut water, followed by powdered milk and ice. He blended that all together, poured it into a cup, and topped it off with a drizzle of condensed milk and a sprinkling of cinnamon. If the vendor asks if you want the milkshake "completo," he's asking if you want it with the condensed milk and cinnamon. Unless you're cutting back on sugar, say yes!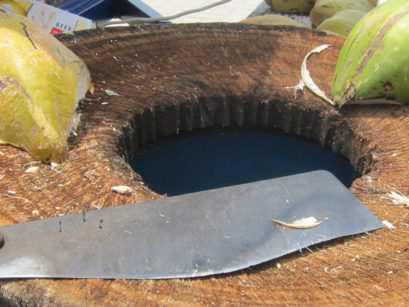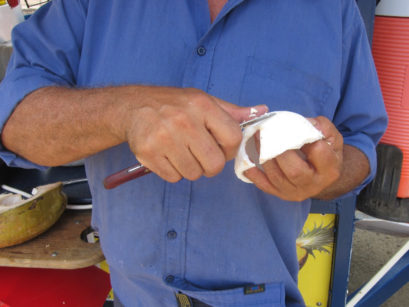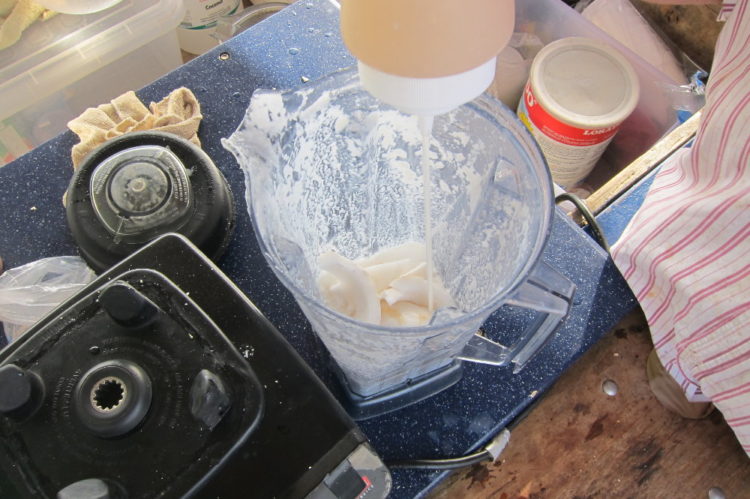 The verdict? Binney let me try the concoction, and I didn't want to give it back. The tiny pieces of coconut were a delight, and since the milkshake wasn't overly sweet, it was rather refreshing.
Of course, I am now a regular of the roadside stand, and I even find myself creating errands that take me past it. It's those little things in life, you know?
To get there: Driving from the roundabout at Talk of the Town/Cas di Cultura towards the airport, keep an eye out for the roadside stand on the right-hand side of the road. It's nestled between the road and the Linear Park. You can't miss it!