Published on:
Romance on the Go!
You are vacationing on an island paradise—the ideal canvas for romance! Sultry sunsets, dreamy starlit skies, breakfast on your balcony overlooking the Caribbean Sea…it all just oozes amore. But for those who like to put a little adventure into their vacation and enjoy activities and experiences together, there are plenty of adventures awaiting the two of you! We've picked out three of our favorite island adventures that take you on the water, under the water, and on the road to uniquely experience Aruba.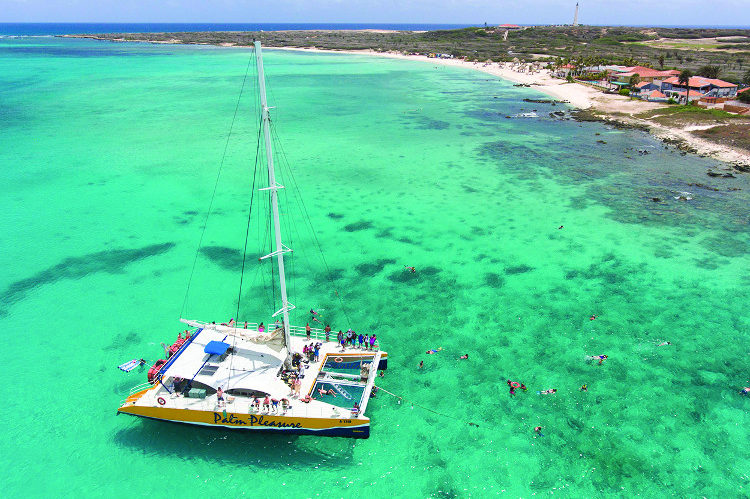 Palm Pleasure
Set sail on Palm Pleasure, a spacious 70-foot catamaran, and enjoy a breezy cruise skirting the breathtaking coastline. Morning and afternoon cruises make several stops at some of Aruba's best snorkeling spots, where the two of you can explore reefs and a shipwreck together. Late afternoon cruises give couples a front-row seat to impossibly perfect sunsets!
To book your sailing adventure, visit the website at www.depalmtours.com. Follow them on Facebook at @DePalmToursAruba and Instagram at @depalmtoursaruba.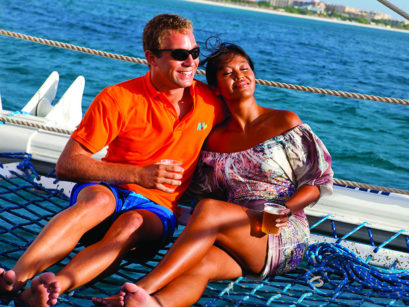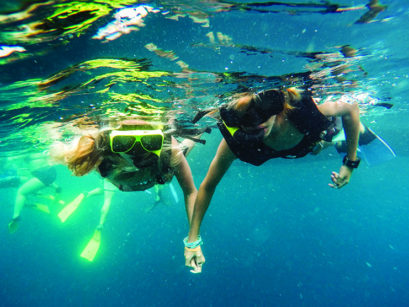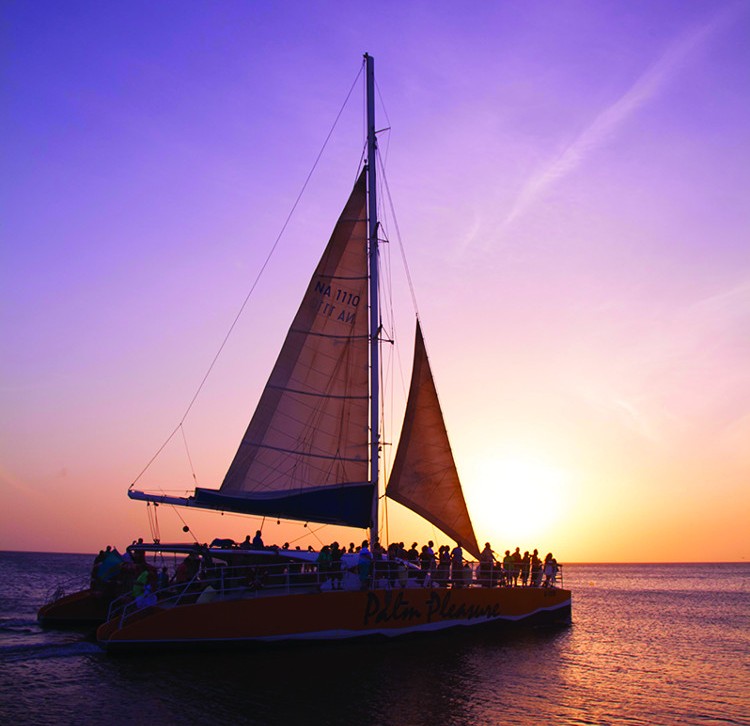 Seabob Aruba
Transport yourselves to the colorful underwater world of the Caribbean Sea. The Seabob vehicle is a technically advanced, eco-friendly scooter that moves both on and under the water. Propelled by a pollution-free electric stream power system, Seabob allows you to move 22 km/h on water and dive down to depths as far as 40 meters at the speed of 16 km/h. The two of you can explore gorgeous reefs along Malmok, Boca Catalina, and Arashi, and even discover the Antilla shipwreck. This tour is definitely a monumental memory-maker!
Visit Seabob Aruba's website at www.seabobaruba.com. Follow them on Facebook at @seabobaruba and Instagram at @seabobaruba_official.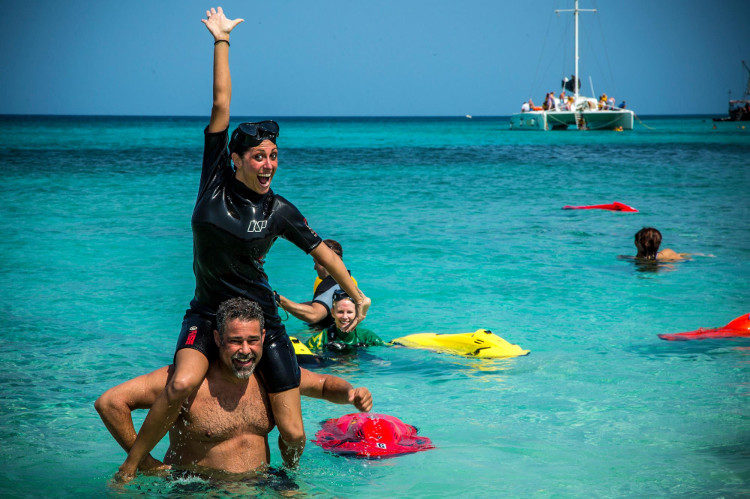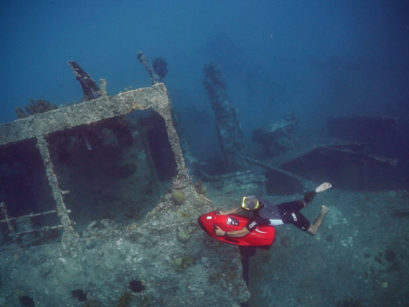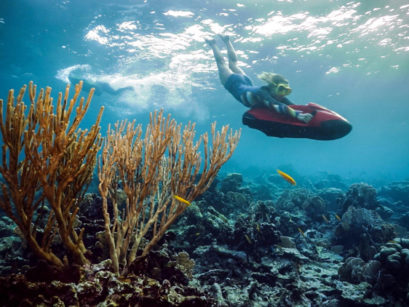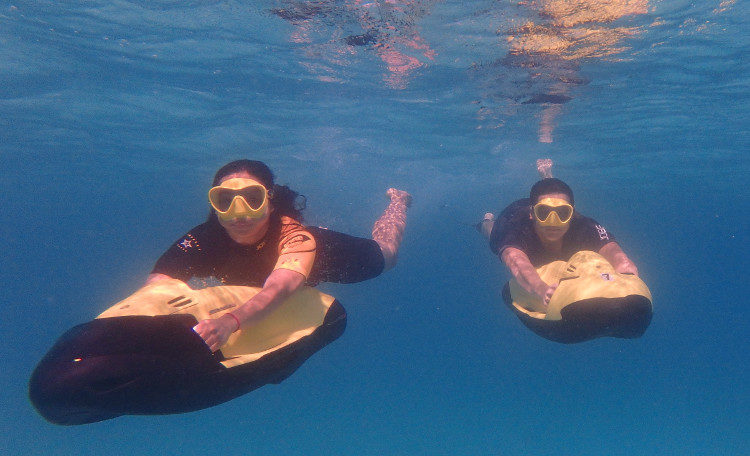 Wine on Down the Road with Kukoo Kunuku
There's no better way to sample Aruba's culinary scene than this foodie tour on the famous Kukoo Kunuku bus. The Wine on Down the Road tour consists of a carefully curated itinerary combining taste plates from four of Aruba's top culinary hot spots with carefully chosen wines selected by your onboard sommelier. It's the ideal way to taste Aruba together.
To book this tour or any of the other Kukoo Kunuku adventures, visit the website at www.kukookunuku.com. Follow them on Facebook at @Kukookunuku and on Instagram at @kukookunukuaruba.