Published on:
Royal Aruba Aloe Receives Visit from the Dutch Royal Family
On January 31st, 2023, the Dutch Royal family visited Royal Aruba Aloe as part of their Caribbean trip to the Dutch Kingdom. Upon their visit, they received a tour highlighting Aruba's history and the significance of aloe vera on the island after being welcomed by the company's friendly staff. They were also shown the full range of products offered by Royal Aruba Aloe in their newly renovated store, including the company's commitment to using only the highest-quality aloe in their state-of-the-art production facility.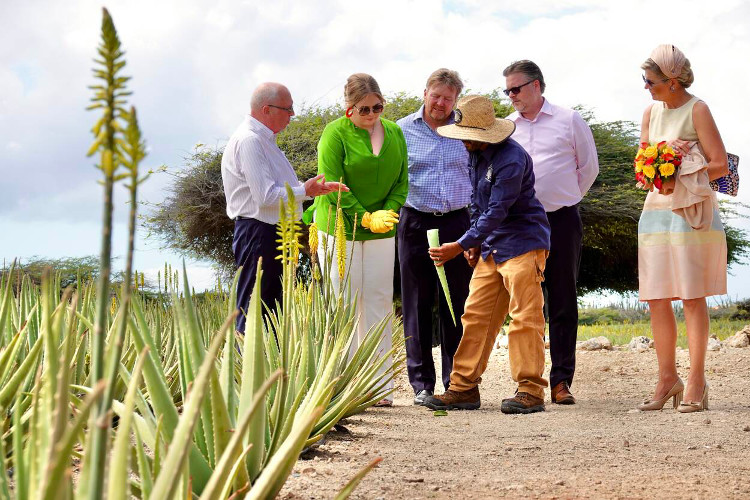 As part of the interactive experience provided by the company, Princess Amalia was also granted the privilege of harvesting an Aloe leaf and receiving an informative discussion from the field manager regarding the plant. Subsequently, the Princess and her family were led through a hands-on "scrub-making workshop" utilizing Royal Aruba Aloe products and additional premium ingredients to elevate their skin's health and well-being.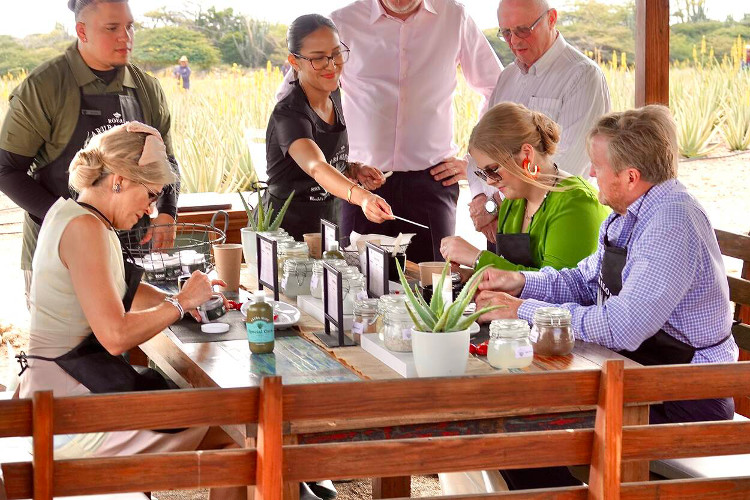 Royal Aruba Aloe is deeply honored to have hosted the Royal family at their company. Founded in 1890, the company was recently granted a Royal warrant by his Majesty King Willem Alexander of the Netherlands, making it the first in the Caribbean region of the Dutch Kingdom to receive such a distinct privilege. 
As one of the oldest aloe companies in Aruba, it is known for growing, harvesting, and processing its aloe vera on-site, which is used to formulate its premium skin, sun, and hair care products. Visitors can take guided tours of the facility, learn about the aloe plant and its uses, and get a behind-the-scenes look at the manufacturing process of their products.