Published on:
Running Princesses—The Soul Sisters of Sweat
Text by Tina Causey-Bislick  /  Images by Steve Keith
There is strength in numbers when fitness becomes a group project, and this group of six local ladies demonstrates that working out together embodies many different definitions of strength.  They call themselves the Running Princesses, a name derived from their passion for running and their eventual goal of running in the Disney Fairy Tale Challenge—a two-day running event that starts with the Disney Princess Enchanted 10K on day one, followed by day two's Disney Princess Half Marathon—being held on February 24 and 25, 2018, at Walt Disney World in Orlando, Florida.
Carolina Merryweather-Raven, Nizana Solognier, Shohaira da Silva, Brigit Dijkhoff, Farah Figaroa, and Tracey Nicolaas represent a cross section of demographics—they range in age from 20-something to 40-something; some are single and some are married; they have small kids, grown children, or no children at all; and they have careers ranging from business owner to account manager and bank executive.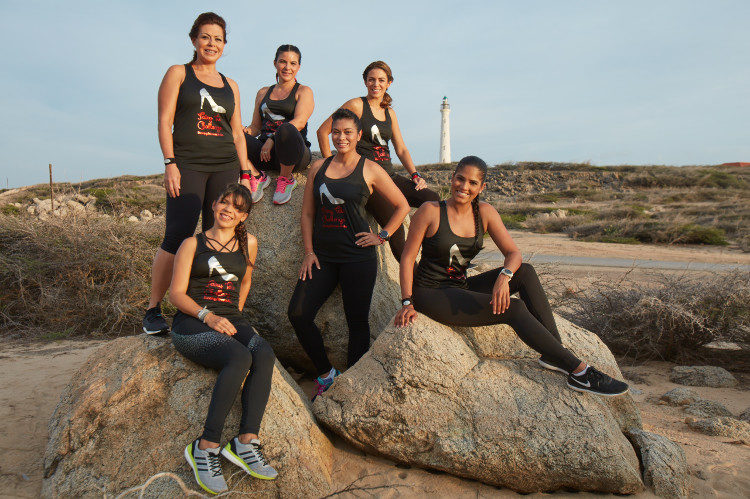 The group credits Carolina with the spark that ignited their desire to work together towards the common goal of running the Disney event. "I had always wanted to run the Disney half marathon, but it usually conflicted with Carnival here. Next year, they are on different weekends, so I decided to go for it," shared Carolina.  She posted her goal to compete in the half marathon on the Facebook page of Malmok Runners (another running group on the island), as well as a call for donations, since in order to participate in the Disney event, she is required to raise $800 for one of the charities sponsored by the event.  Carolina chose the American Association for Cancer Research as the charity she will run for.  "I think every one of us can relate to this terrible disease because it has touched all of us at one time or another. My mother had cancer, so this cause really speaks to me," she explained.  "I cried when I got my first donation," Carolina added.
One by one, Carolina was joined by the other five ladies with the mutual goal of training together and running through the Magic Kingdom for a charitable cause.  They have all chosen the American Association for Cancer Research, with the exception of Farah, who will be running the Disney event in support of epidermolysis bullosa (see "Running for EB" below).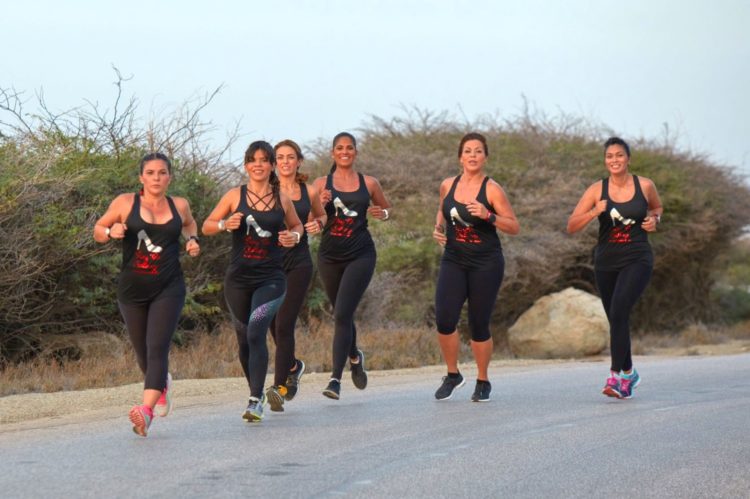 The common threads of running and fitness weave a fabric that goes beyond their goal of running the Disney event.  They have used their group's Facebook page, Running Princesses Aruba, to reach out to others.  "We said, 'Let's do more with our Facebook page to motivate others,'" said Shohaira, "because we wanted to share with other women that we all are different ages, with different fitness backgrounds, with jobs, children, and we have to tackle our busy schedules but still find time for ourselves and our health." The group agreed on the motto "Exercise with a purpose," inspiring others in the community with the real-life challenges of waking up every day and committing to living a healthy lifestyle by eating nutritiously (there are some great videos posted on their page on healthy meals and shakes) and making time for exercise amidst busy schedules.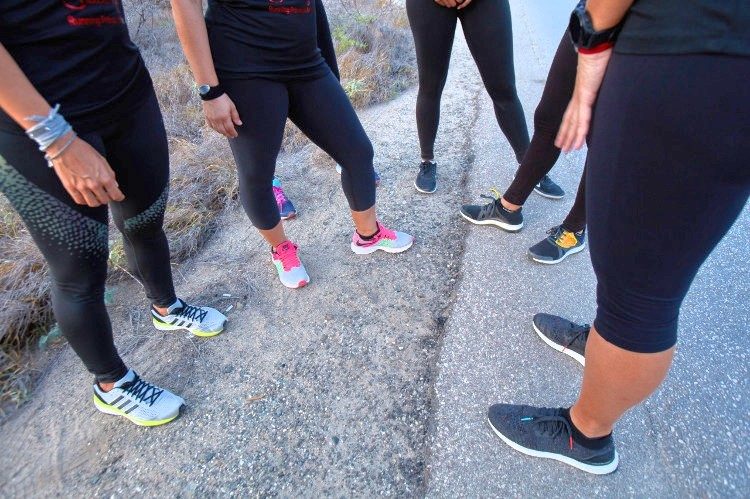 The ladies all agreed that perhaps one of the most rewarding experiences achieved through their Facebook page is their newfound friendship with Winter Wever, a young Aruban girl now living in Sweden and battling cystic fibrosis.  Winter's mother, Natasha, reached out to the Running Princesses, who were more than happy to communicate with Winter as a source of encouragement for the daily two-mile run she must do to help keep her symptoms at bay.
Running for EB
Running Princess Farah Figaroa will be running in support of epidermolysis bullosa (EB), an incurable and rare genetic connective-tissue disorder. Farah's nephew, Brian, suffered from this horribly painful disease for the short eight years of his life.  Farah and her brother joined a group of runners for the Disney event in the past.  "I was never into exercising, but I bought a treadmill and committed to train so that I could run for Brian and raise money and awareness about EB. The first time running, I was dying after 30 seconds, and thought, I cannot do this, but then I thought, If Brian can bear so much pain every moment of every day, I can do this!"  When Brian died, Farah gave up on running for several years.  But then, incredibly, Farah learned of another child in Aruba, two-year-old Ethan, suffering from the same rare disease that her nephew had endured.  She saw Shohaira's post about going to the Disney Fairy Tale Challenge and recommitted herself to running for the cause. Aruba's socialized healthcare does not cover all the expenses of this rare disease, and from experience, Farah knows the financial burden the family is shouldering. All donations for Farah's Disney run will go directly to the care of Ethan.