Published on:
Runway Event at The Ritz-Carlton, Aruba
By Rona Coster
Sgt. Pepper's Friends delivered about one dozen four-legged supermodels to The Ritz-Carlton runway event, hosted by general manager Louella Brezovar and attended by resort guests last Sunday afternoon. You should have been there—it was so cute.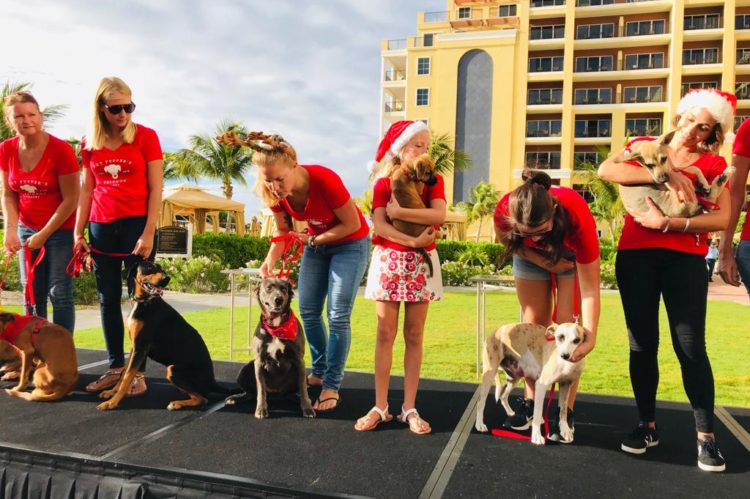 The animal rescue organization currently cares for about 25 dogs ranging in age from puppies to young adults, all ready to be adopted. The older dogs are spayed and neutered. Their volunteers also foster about 50 cats and kittens, ready to go.
The Ritz-Carlton event relied on volunteer doggy foster parents to bring and show the dogs, who are kept track of by Dayenne Holwerda-Munk, at the head of that network.
We met many darlings who started life literally in the dump, but were rescued and nursed back to beauty and health!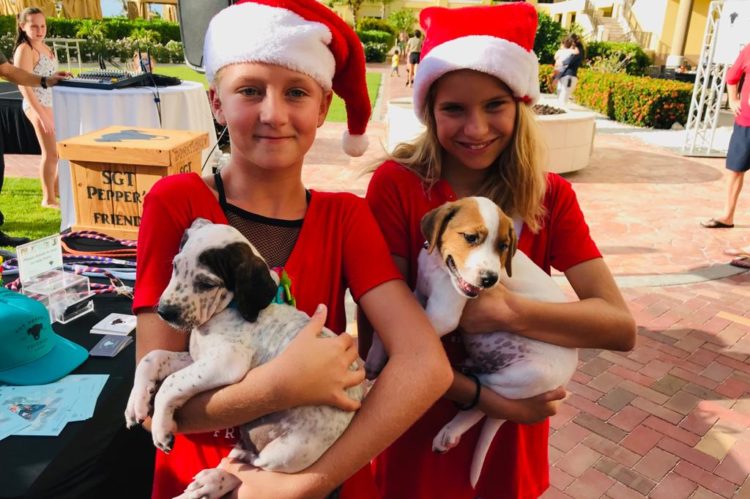 How about taking one home with you? Check out the website at www.sgtpeppersfriends.com and find the one for you!
Khara, a beautiful brindle, about 8 months old.
James, a young male, about 2 years old.
Mystique, the last remaining of a 6-puppy nest (her siblings are already adopted), about 10 months old.
Buffalo, Moose, Raccoon & Squirrel: the brown-and-white pups stole the show and our hearts; they are ready to go and can travel in the cabin of an airplane to their forever home, any day.
Grizzly, the only tan boy from a cute 8-week-old litter.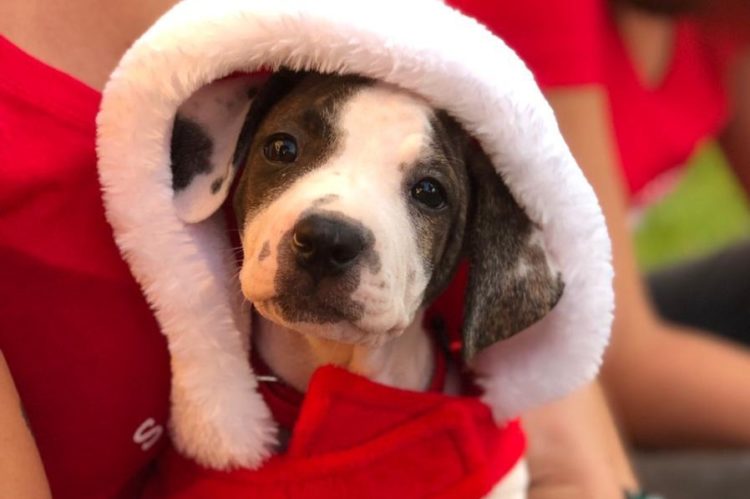 Kwihi, a small-size lady, about two years old.
Moko, a small- to medium-size dog, very social with other dogs.
Bowie, with his unique looks, is starting to get out of his shell.
Lazuli, a beautiful gray lady, about two years old, loves going for walks.
Duff has come a long way from the box she was dumped in along with her siblings.
George, a handsome boy, walks well on a leash and loves the dunes.
Rescue, love, adopt!
Thank you to The Ritz-Carlton Aruba for creating awareness among guests. While at first, we are the ones who rescue our dogs, at the end, they are the ones who truly rescue us.