Published on:
Soak up the Retro-Caribbean Vibes at Que Pasa's New City Patio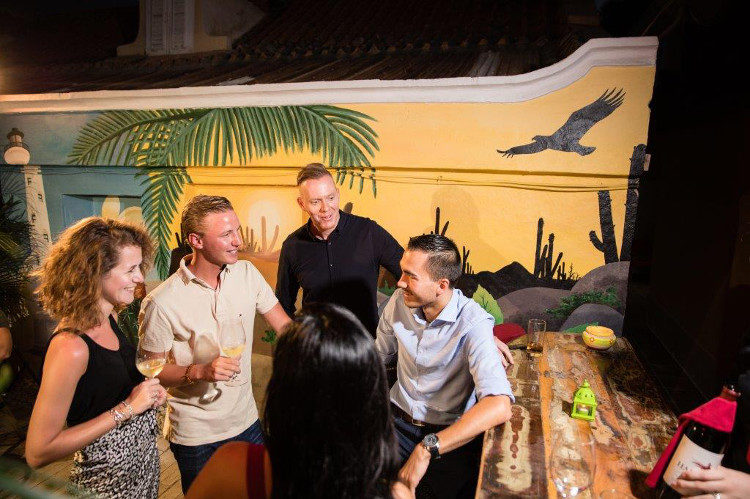 By Tina Causey-Bislick
Images by Que Pasa
One of my favorite areas on the island is the historic cluster of buildings on Wilhelminastraat, where several businesses—mostly restaurants—have pumped fresh blood into the veins of these charming Dutch-Colonial relics. I whole-heartedly encourage our guests visiting the island to save room on their itineraries for a dining experience here in the heart of our port city of Oranjestad. Recently, one of the restaurant icons of Wilhelminastraat, Que Pasa, opened a charming city patio that boasts a vibe that meshes retro urban chic with island charisma.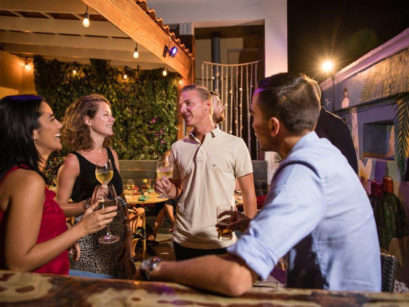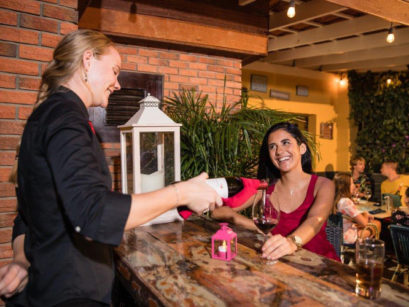 Local artist Joa Beke brushed her colorful creativity on the patio walls with a cluster of beloved island images in a mural that includes a sunset desert-scape with cactus, birds, and local blooms, as well as the famous California Lighthouse. Soak in an authentically Aruban view of a classic saddle-style roof and typical dormer windows. The patio's white-washed wood floors are complemented with a pop of retro-styled tiles, while intimate seating, a cozy bar, and a rock garden enhanced with tropical plants completes the inviting space.  The space is also ideal for private dinners and parties.
For more information and to make reservations, click here.