Published on:
Spirit to Begin Daily Service to Aruba in October
ORANJESTAD – Aruba Airport is excited to announce a significant development in air travel connectivity between Fort Lauderdale and Aruba. Spirit Airlines has recently reaffirmed its commitment to strengthening its connection with Aruba by expanding its service from Fort Lauderdale.
Enhanced Service Schedule
Previously, Spirit operated the Fort Lauderdale – Aruba route twice a week, with flights on Wednesdays and Saturdays. Recognizing the growing demand for travel to the island, Spirit has taken proactive steps to meet this demand by increasing its service to Aruba. As of September 6, Spirit increased its service to the island, expanding from two weekly flights to four weekly flights. The new flight schedule covers Wednesdays, Thursdays, Saturdays, and Sundays, offering passengers greater flexibility in their travel options.
Further Expansion in Winter 2023-2024
Beginning October 4, 2023, Spirit will further enhance its service to Aruba from four weekly to daily flights between Fort Lauderdale (FLL) and Aruba. The route will be operated by an Airbus A321 aircraft, providing a seat capacity of approximately 228. This expansion by Spirit is expected to generate approximately 1,140 additional weekly seat capacity to Aruba from Fort Lauderdale, significantly enhancing connectivity between the two destinations.
In addition to this increase in frequency by Spirit to the Florida region, it's important to highlight that American Airlines also operates a route to Florida, specifically Miami – Aruba, with double daily frequency.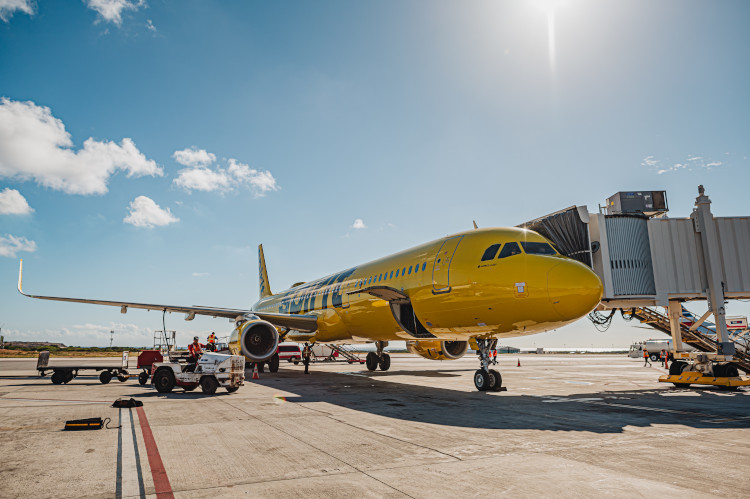 Flight Schedules
Flights from Aruba to Fort Lauderdale depart on weekdays at 3:30PM and on weekends at 5:15PM.
"The decision by Spirit to enhance its connection to the island is a testament to Aruba Airport's ongoing commitment to fostering partnerships with airlines and continually expanding its global reach", said Jo-Anne Meaux-Arends, Aviation Business Development Executive.
For more information about Aruba Airport's monthly flight schedules please visit our website at https://www.airportaruba.com/flight-schedules. To book your flight to Fort Lauderdale with Spirit, please visit https://www.spirit.com/. To book your flight to Miami with American Airlines, please visit: https://www.aa.com/homePage.do?locale=en_AW
About Spirit Airlines
Spirit Airlines is a leading low-cost carrier renowned for delivering exceptional value in air travel. Combining affordability with excellent service, Spirit reimagines the airline experience. With a modern, fuel-efficient fleet operating over 650 daily flights to 78 destinations across the United States, Latin America, and the Caribbean, Spirit empowers travelers to explore more with customizable options for baggage, seats, and inflight amenities. Spirit Airlines is also committed to sustainability, community engagement, and social responsibility. To book your next flight, visit https://www.spirit.com/.
About AUA Airport
AUA Airport is one of the busiest airports in the Caribbean region, with 22 different airlines operating into Aruba contributing to processing over 2.5 million passengers per year and providing air service to 22 cities and 34 non-stop destinations worldwide. AUA Airport's markets served comprise of 77% from the United States & Canada, 13% from Latin America, 6% from Europe, and 4% from Dutch Caribbean, year to date, August 2023. AUA Airport attributes this to the island's stable economic and political climate, hospitable and multilingual population, and safe environment. AUA Airport's aspiration is to become one of the most Sustainable, Safe, and Future Proof airports of the Latin America & Caribbean region, providing a trusted workplace, modern airport facilities and excellent customer service which reflects Aruban hospitality, contributing to a prosperous future for Aruba.
Learn more about what's happening at AUA Airport by visiting www.airportaruba.com and connect with AUA Airport on Twitter.com/Aruba_Airport, Facebook.com/ArubaAirport, Instagram.com/arubaairport/ and  Linkedin.com/ArubaAirport.