Published on:
Stellaris Casino Introduces Virtual Pega Bingo
During the ongoing pandemic, many island businesses have developed initiatives and new ways of serving their customers to accommodate for safety and protocols.  Stellaris Casino, located at the Aruba Marriott Resort, launched its Virtual Pega BINGO late last year, allowing island visitors and locals to experience the fun and tradition of this game from the comfort of a poolside or beachside lounge chair, in a guest room, or from home for island residents.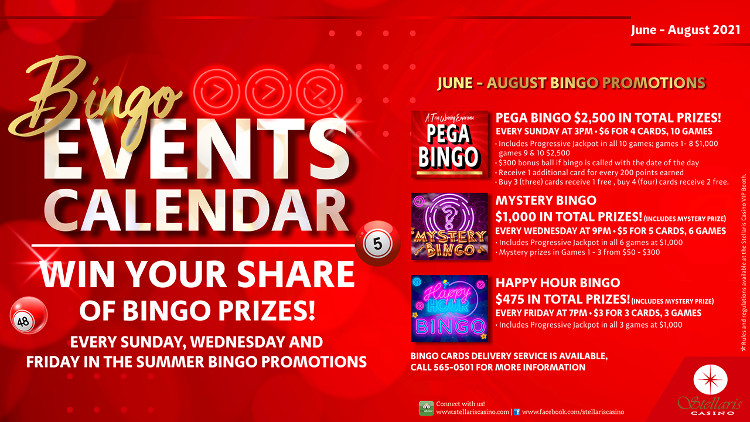 Stellaris Casino partners with Online Mall Aruba (OMA), allowing anyone currently on the island to purchase online BINGO cards to participate in several weekly BINGO events. Players simply scan the OMA/Stellaris QR code, which allows access to the sales platform where BINGO cards can be purchased.  The games are played online from a personal device, with a convenient auto-play if you cannot participate online live.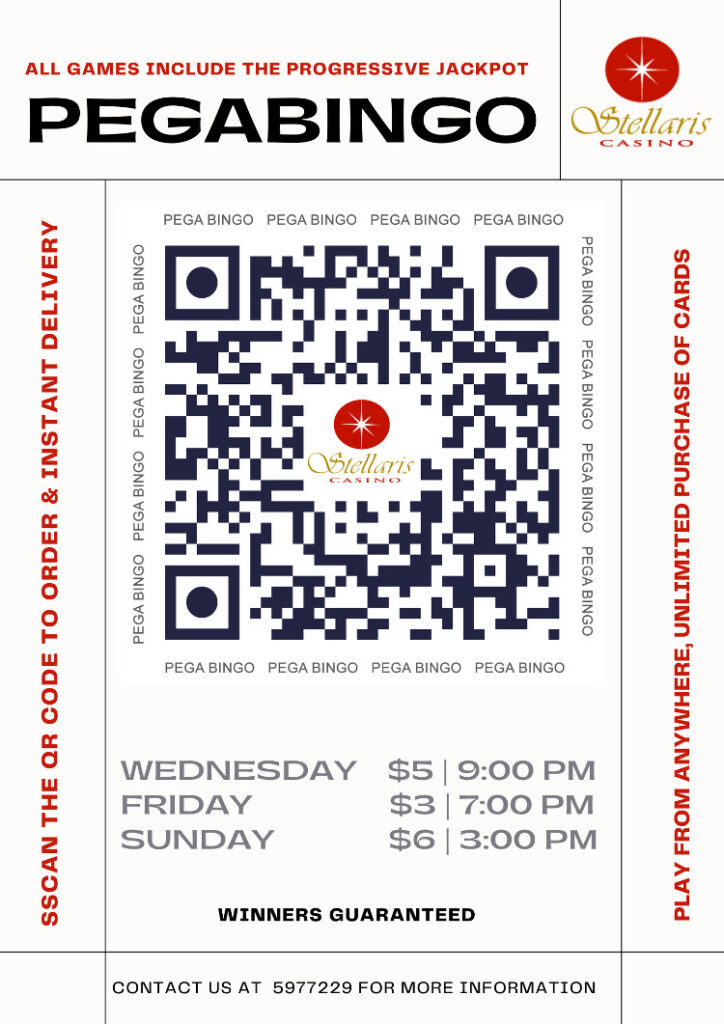 "Our guests at our property found the virtual BINGO to be very convenient, as they could still enjoy the sun, beach/pool, and participate to win big…and our locals, of course, love this!" shared Director of Marketing Yazira Javois–Feliciana.
Players earn free bingo cards whenever they play at the Stellaris Casino—the more you play, the more BINGO cards you receive!  For more information, call +297-597-7229.