Published on:
Studio Murano Art Merges Art, History, and Hospitality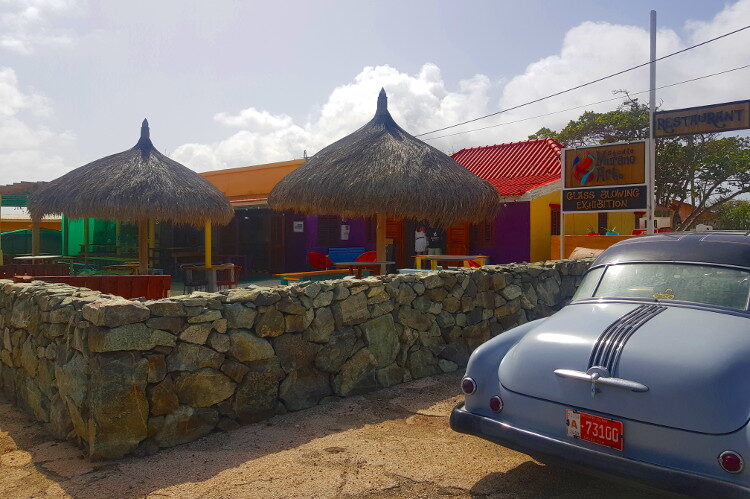 Giuliano Pinzan brings his family legacy of Venetian glass craftsmanship to Aruba, opening Studio Murano Art in 2019.  Giuliano's grandfather was a post-WWII immigrant, leaving his home island of Murano for Venezuela and passing the trade on to his son and ultimately his grandson.  Joined by his sister Patricia and her husband  German, Giuliano purchased a century-old traditional Aruban "cunucu" home and transformed it into a studio, gallery, and quaint café tucked away in the neighborhood of Ayo, near the iconic Ayo Rock Formations.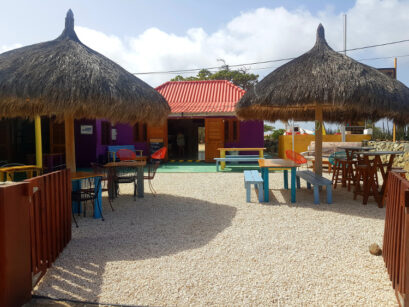 In addition to a gallery of original glass art to browse and purchase, daily exhibitions and occasional workshops give guests a front-row seat to the science and creativity that mesh to produce stunning glass art.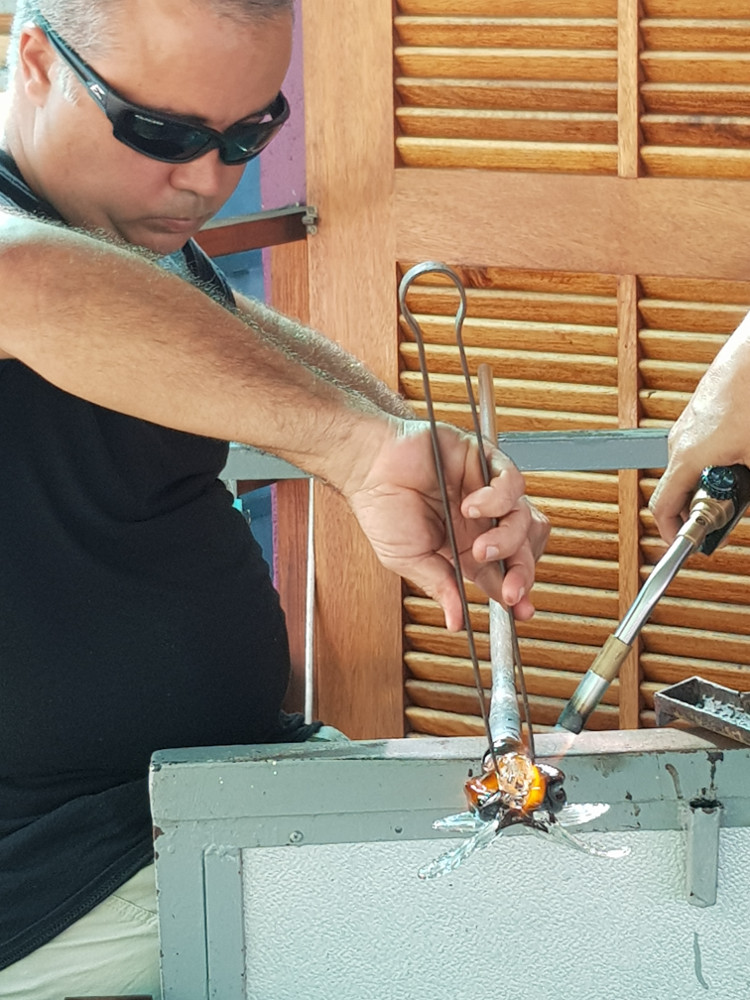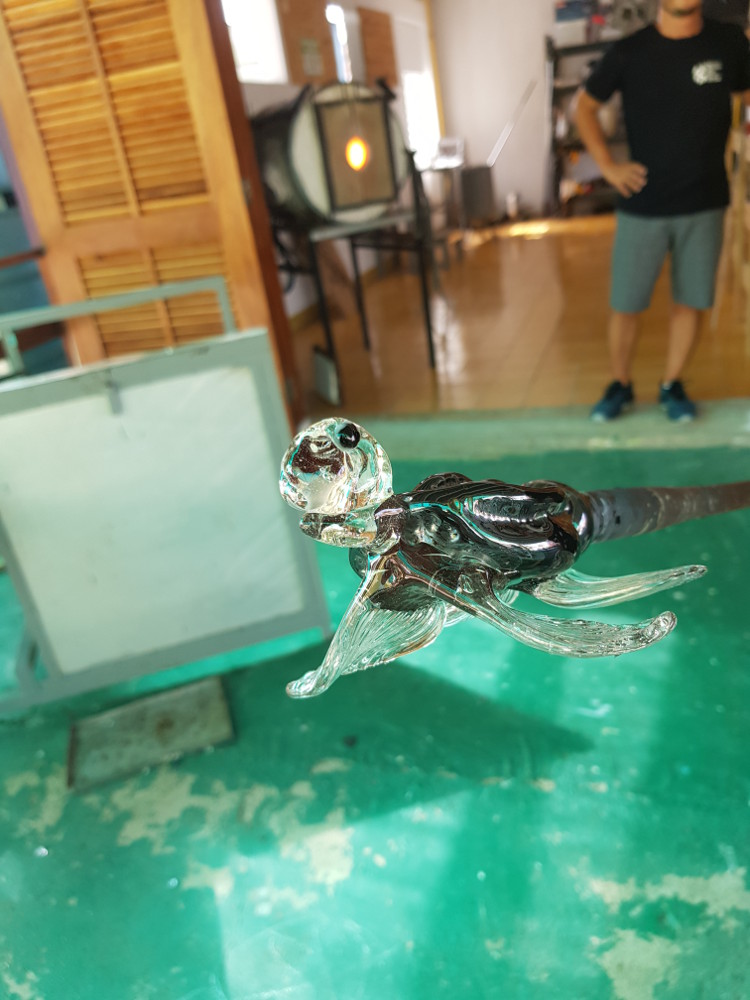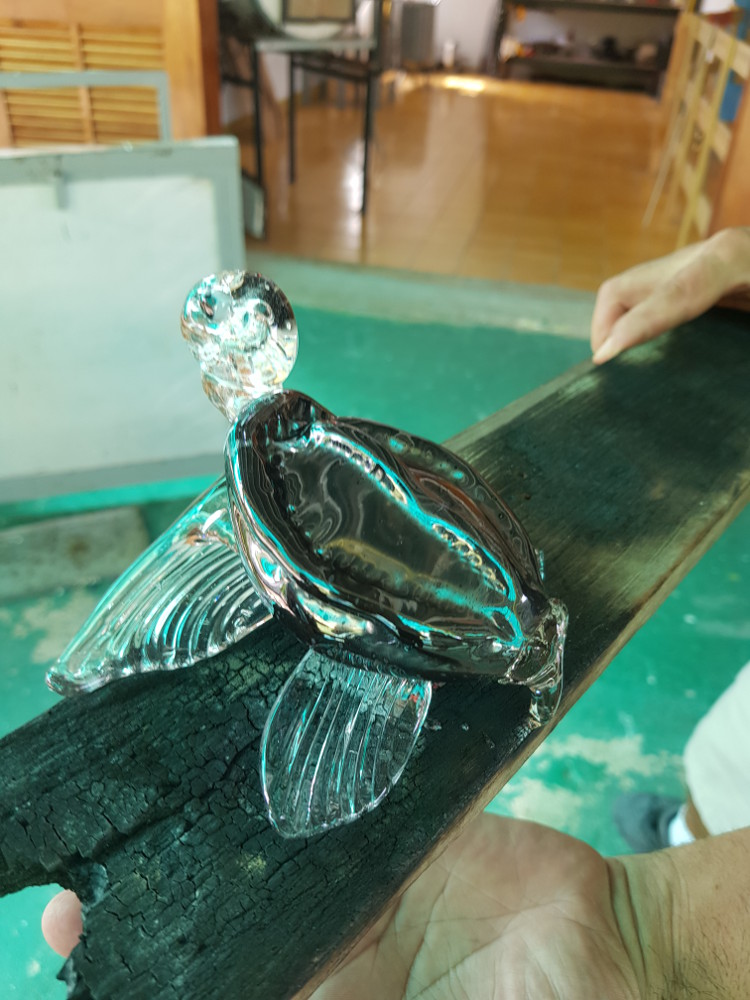 Studio Murano Art's café offers a delightful refreshment reprieve for visitors exploring the island (it's on the way to the Natural Pool).  The bar features mojitos, beer, sangria, and wine, while the café's menu includes salads, burgers, wings, and their signature, freshly-made pizza.  Have you ever tried blueberries and chicken on pizza?  Giuliano and Patricia say it's quite popular!
Follow Studio Murano Art on Facebook to stay updated on their projects, workshops, and hours of operation.  Contact them by telephone at +297-569-8114.