Published on:
When in Aruba, Care for Aruba: Success on the Reef…Corals Are Budding!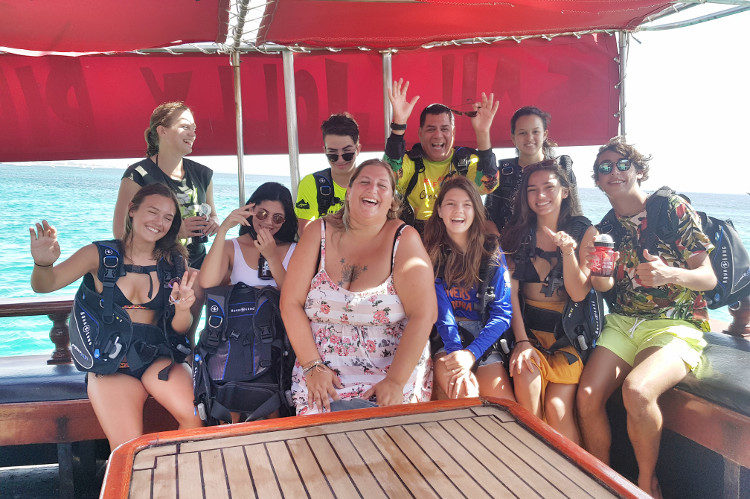 Images by Scubble Bubbles and Jolly Pirates
A few months ago, we shared the inspiring initiative brought about by a group of high school teens and their instructor, Nichole Danser.  With a lofty goal to help save Aruba's coral reefs (50 to 80 percent of the coral reefs around Florida and the Caribbean have markedly declined due to a variety of factors), the group of youth divers formed a scuba diving club called Scubble Bubbles.  The teens immersed themselves in researching what they could do to make a difference, ultimately seeking the advice of the Coral Restoration Foundation, a non-profit marine conservation organization focused on coral reef restoration in Florida and around the world.
The Scubble Bubbles group reached out to sister island Bonaire, where coral restoration projects were underway and showing success.  The group held fundraisers to help offset the costs of traveling to Bonaire and taking a certification course to learn coral harvesting methods during their spring break this past April.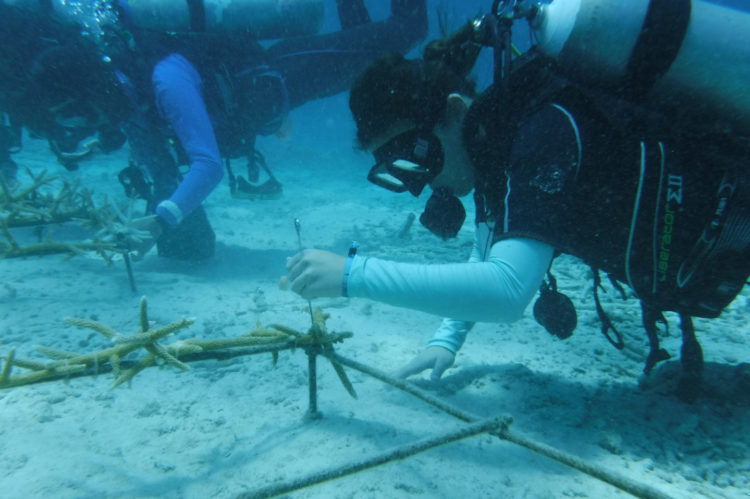 Back in Aruba, Scubble Bubbles teamed up with De Palm Island to start a coral nursery comprised of underwater "trees" constructed from PVC pipes.  At the end of May, Minister of Environment Otmar Oduber granted Scubble Bubbles a special permit to farm the reefs, and the first two trees were constructed.
The Scubble Bubbles group regularly tends to the trees, cleaning them of invasive algae and fire coral.  The group is thrilled to announce that the trees are now growing new coral!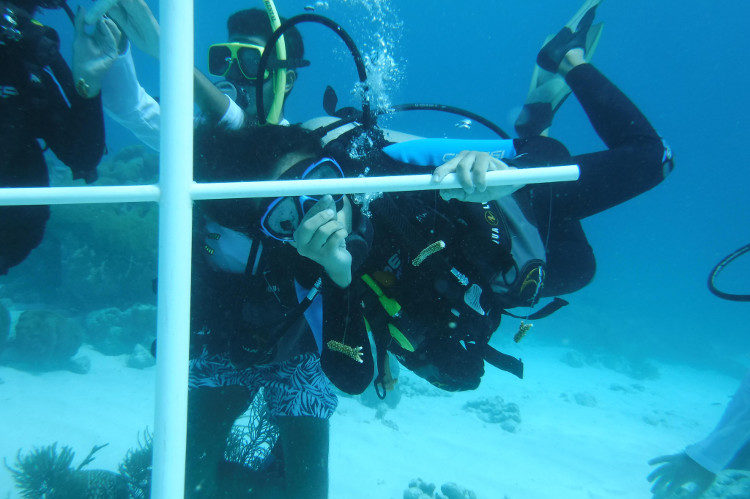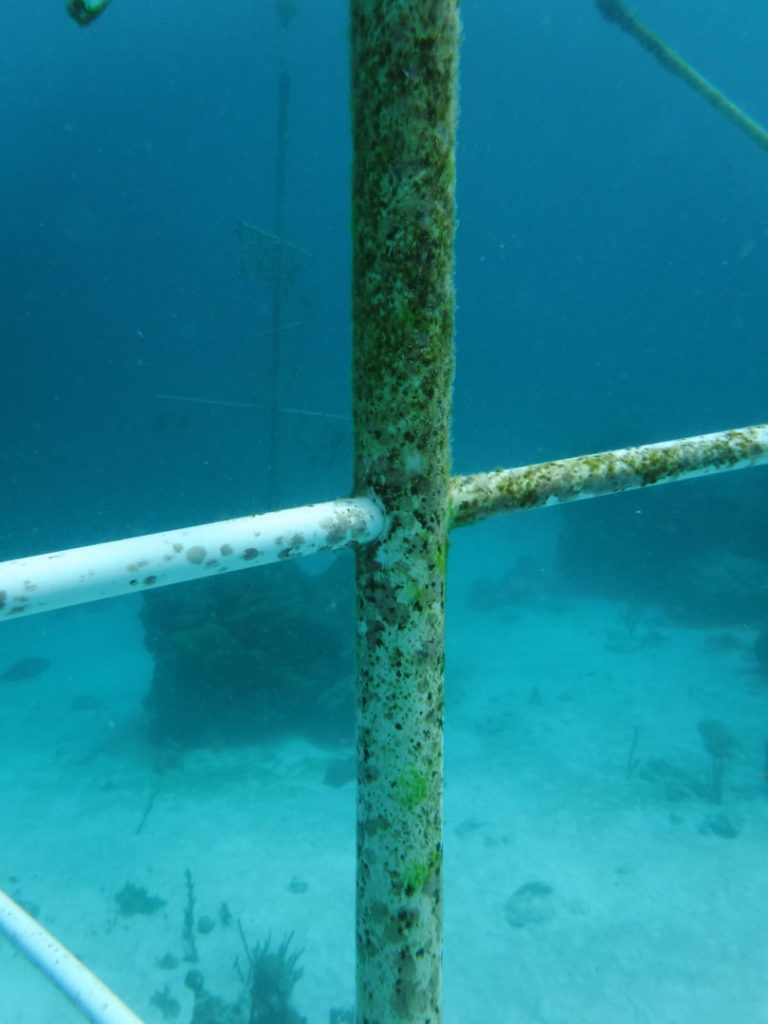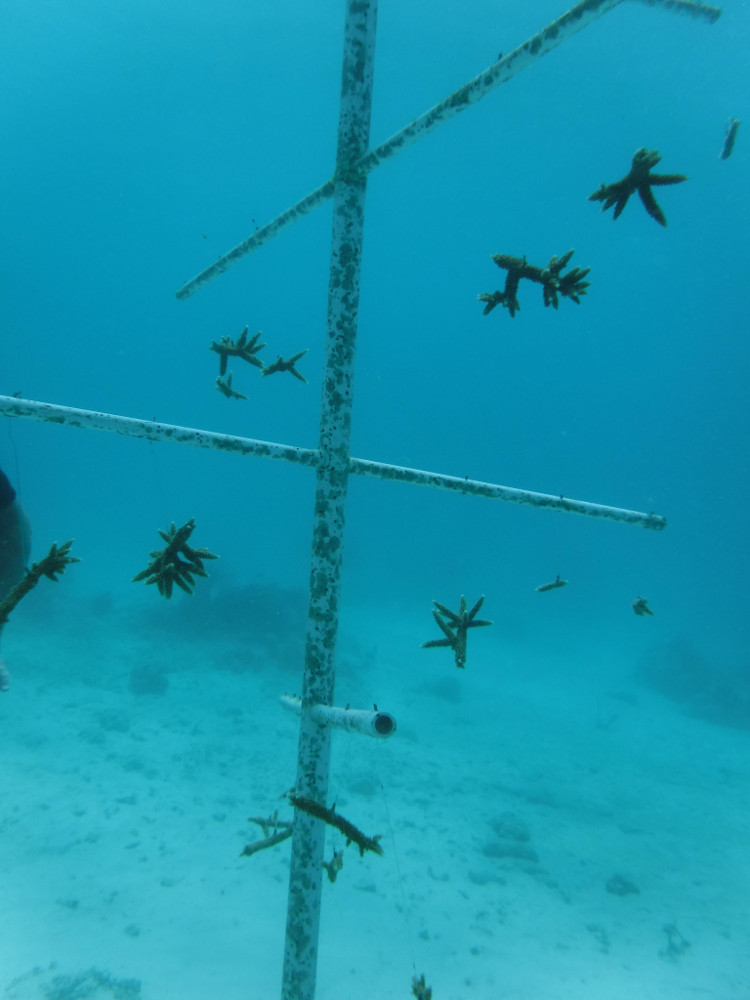 Tending to the coral reefs is a costly endeavor; the students need to rent their dive equipment each time they work on the reefs.  The group has held a variety of fundraisers, including one sponsored by Jolly Pirates. The students sold tickets for a sail and snorkel trip on Jolly Pirates' ships, with 100% of the sales going directly to Scubble Bubbles to put towards their conservation efforts.  When De Palm Tours heard about the students' fundraiser with Jolly Pirates, they matched the ticket sales with a generous donation.
This past weekend, the crew of the Jolly Pirates invited the Scubble Bubbles members for an afternoon sail to celebrate their accomplishments, and the members were presented with a surprise gift—ten BCD diving vests, compliments of the Jolly Pirates crew members.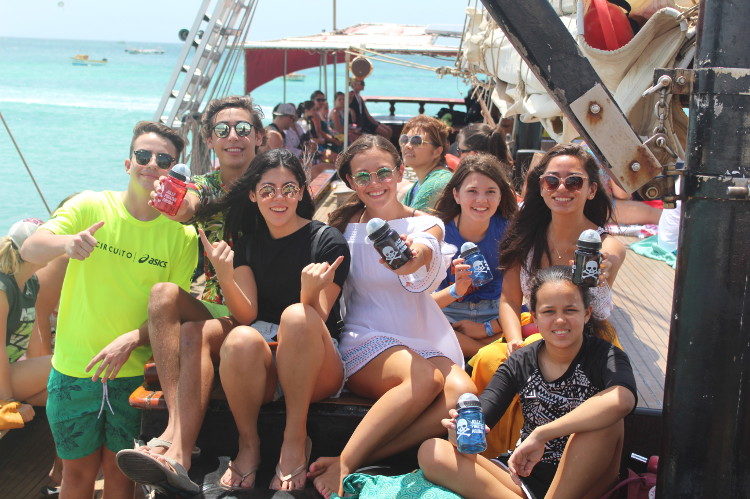 Nichole Dancer informed us that more local students with PADI certifications are signing up to learn how to farm our reefs as well. The club is also now teaming up with marine biologist Miranka van Bruegel to conduct surveys of more of Aruba's reefs.
Jolly Pirates and De Palm Tours encourage other local companies that use Aruba's coastline as the playground for their activities and excursions to consider assisting Scubble Bubbles in their efforts to save our reefs.  What can you do to help? Locals and visitors who enjoy Aruba's coastline and reefs are welcome to contribute to the environmental initiative by donating funds to help the club purchase more equipment and gear at https://www.gofundme.com/restoring-arubas-coral-reefs. Visitors are also welcome to join by volunteering while on the island.  Visit Scubble Bubbles' Facebook page, https://www.facebook.com/ScubbleBubbles/, for more information and to contact the club by Messenger.