Published on:
Sunset Grille's "Chef's Collection" Dinner-for-Two
By Rona Coster
Sunset Grille at Hilton Aruba Caribbean Resort & Casino recently introduced a most-tempting offer of two four-course meals for $99, with three starter choices, one appetizer, four entrée choices, side dishes, and a decadent cake as shared dessert. The offer is designed to attract both locals and island guests eager to experience the finest food products and freshest ingredients available on the island, prepared in accordance to "tried and true" cooking methods and presented with cutting-edge contemporary flair.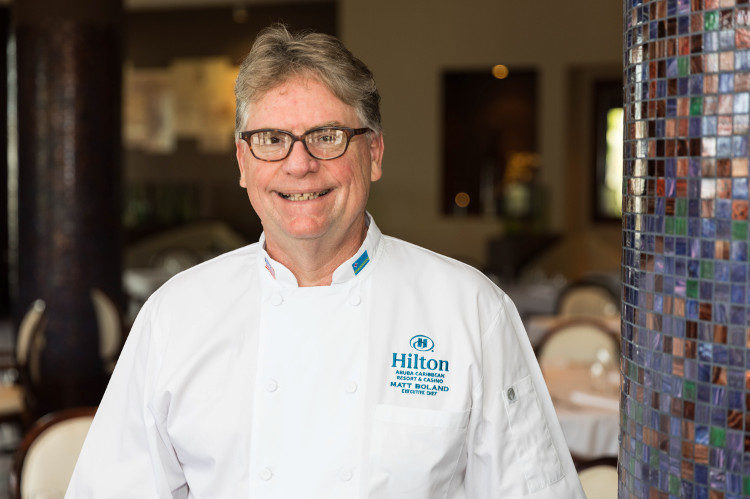 Steaks and seafood make up the heart of the Chef's Collection menu, expertly composed by the resort's executive chef, Matt Boland, responsible for the deliciously sophisticated restaurant menu. The dinner takes off with a choice of three classic starters: Caesar Salad, made with romaine lettuce, white anchovies, bacon, and ciabatta croutons; Seared Sesame Ahi Tuna, with fennel marmalade, togarashi aioli, and wakame cucumber; or the Steakhouse Wedge, made with roma tomatoes, gorgonzola chunks, and blue cheese dressing.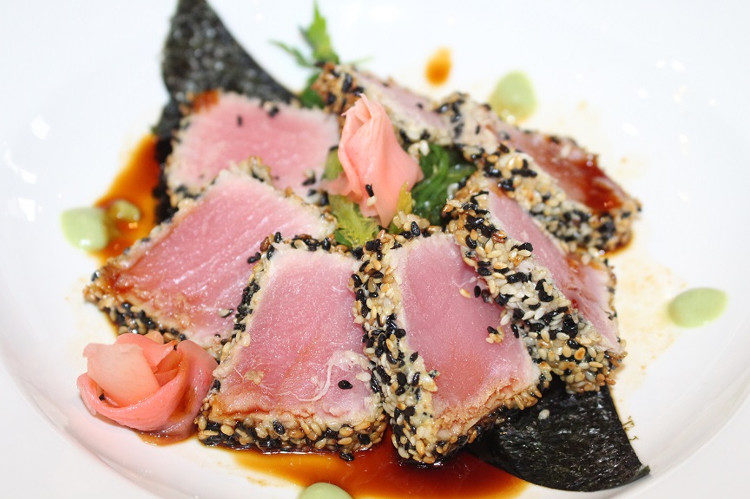 Continue with Sunset Grille's classic appetizer favorite—the Lobster Bisque Shooter. Rich and flavorful, this signature bisque is out-of-this-world delicious and satisfying!
Next, diners can choose from four entrée dishes: 6-oz. Chargrilled Creekstone Black Angus Filet Mignon, with a choice to upgrade to Land & Sea, where the filet mignon is escorted by two grilled jumbo shrimp; Roasted Half Chicken, with sautéed spinach, mushroom risotto, and au jus; Pan-Roasted Norwegian Salmon, with wild mushrooms, corn, peppers, and red wine butter sauce; or Blackened Grouper, with herbed polenta, spinach, and old-fashioned mustard cream sauce. All entrées are accompanied by two sides, with diners choosing from mashed potatoes, sautéed spinach, and French fries.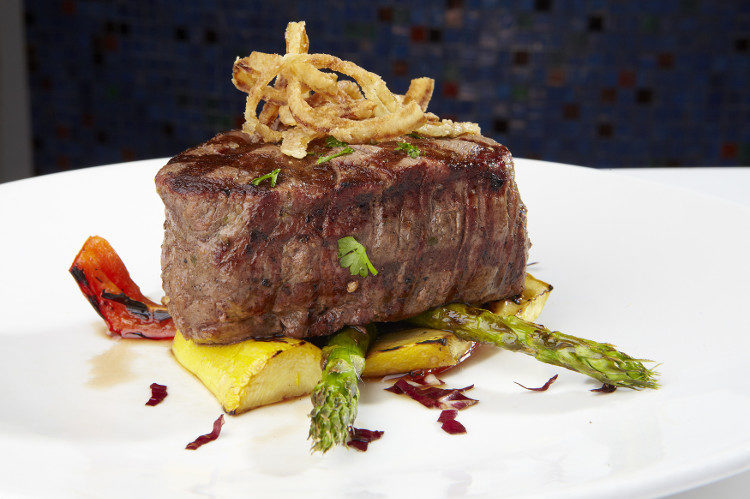 The Chocolate Decadence Cake for two concludes the sinful and delicious experience.
A popular dining destination seven days a week, Sunset Grille is open from 6 to 10 pm every night, offering indoor seating and outdoor seating on the spectacular deck overlooking tree tops and a waterfall.
For reservations, call +297-586-6555 or +297-526-6612.