Published on:
Sunset Grille's International Women's Day Menu continues through this Friday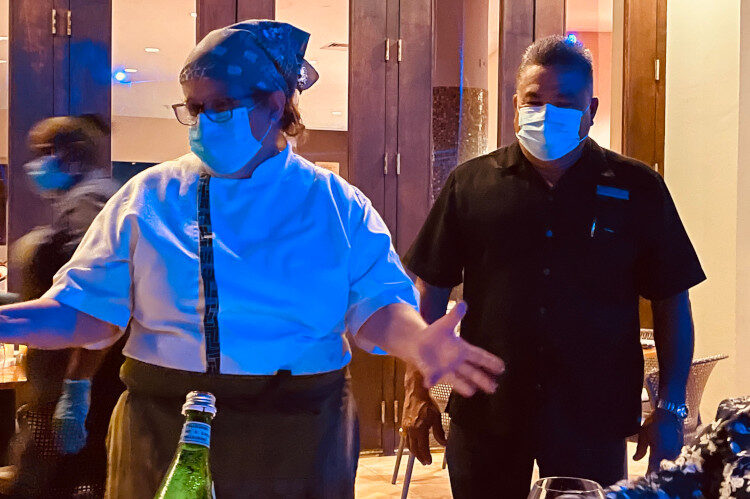 The special menu in honor of International Women's Day has been featured every night this week at Hilton's signature restaurant featuring some of the best sunset views on the island.  We enjoyed this experience last evening, and both the sunset and the cuisine matched the moment perfectly!
Chef Soujol joined the culinary brigade of the resort a number of years ago with a commitment to bring her vast knowledge, including grandma's traditional bouillabaisse and ratatouille recipes, to the kitchen and pass them on to the next generation of culinarians in Aruba.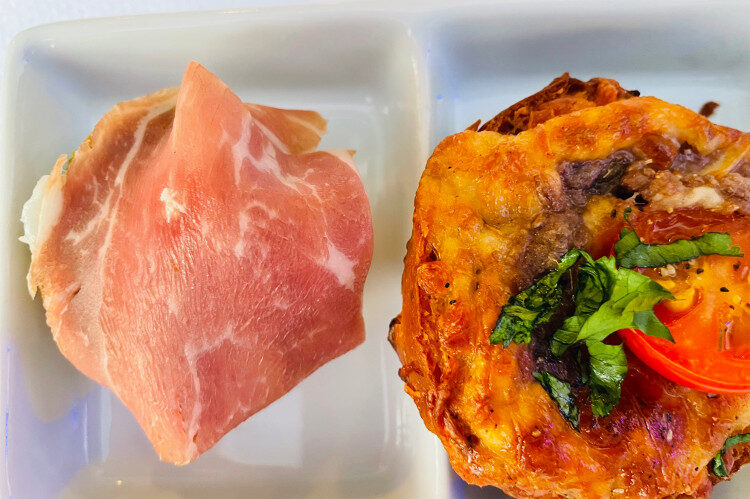 The evening began with a little surprise from the chef–a tasty amuse duo of thats set the tone for a spectacular culinary experience.
Next up, a melody of  shrimp and smoked salmon mousse with a hint of Madame Jeanette chili, served with radish daikon pickle and roquette salad.  For the main course, we chose between Aruban baccalau (salt fish) topped with slow cooked sea bass wrapped in prosciutto with crispy funchi or grilled veal chop with mushroom risotto  and fresh pomegranate au jus.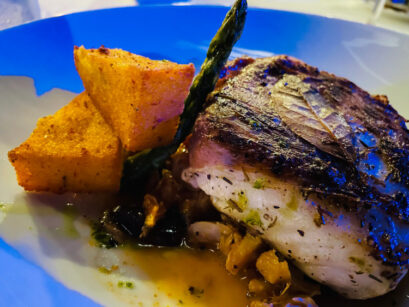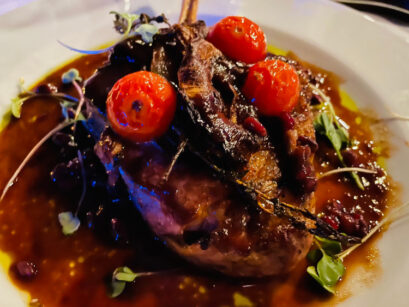 The dessert featured  Aruban cashew fruit mousse with pistachio ponche crema and candied cashew nuts.
The Sunset Grille delivers quality food and gracious service, with seating indoors and outdoor on the open-air terrace with expansive views of the Caribbean Sea and the lush gardens and waterfalls on the Hilton grounds. Open seven days a week, from 5:30pm to 10:30pm.