Published on:
Have Fork, Will Explore: A Taste of Suriname in Aruba
The Have Fork, Will Explore series is a collection of articles that profile interesting eats on the island. Grab a fork and join us!
A Taste of Suriname at Yanti Café

As a Southern gal, my fork is like a magnet to simple, satisfying comfort food.  A solid serving of meat and potatoes or rice with a side of vegetables generously and unceremoniously plated up and served with love will please me any day of the week.  While the craft of elaborate presentations arranged on a plate is much appreciated for its artistic and visual appeal, my taste buds and stomach know that culinary beauty is more than skin-deep, which is why I often gravitate to mom-and-pop establishments like the subject of my fork tale today—Yanti Café, serving traditional Surinamese cuisine.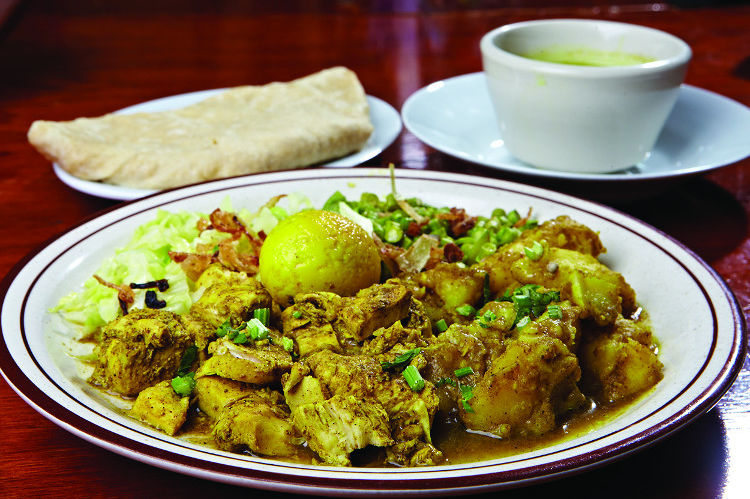 Yanti, formerly located off the boulevard on the way to the airport, reopened on L.G. Smith Boulevard 122, just before the low-rise/Eagle Beach area, a few years ago.  The place exudes a unique vibe thanks to imported woodcarvings of geckos, iguanas, and a particularly interesting herd of giraffes that instantly captured my attention as I grazed on my meal under their watchful eyes on a recent visit.
Yanti is owned by Surinamese couple Arnold and Ria Tasemita, whose family recipes from back home encourage exploration of the former Dutch colony that brought East Indian and Indonesian laborers to work on the plantations there, these laborers bringing with them their family dishes tweaked to accommodate local ingredients and meld with European dishes to form Suriname's cuisine of today.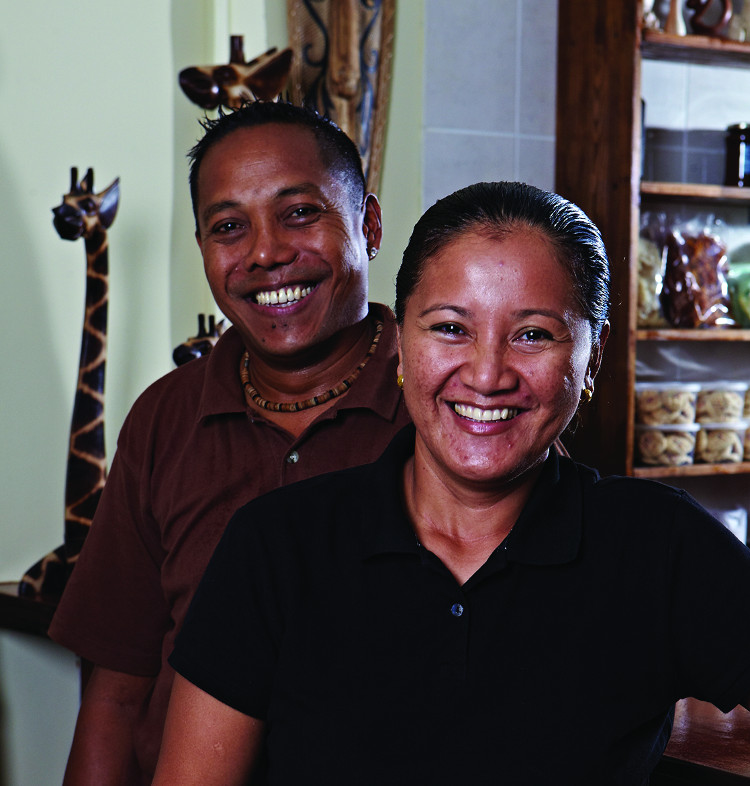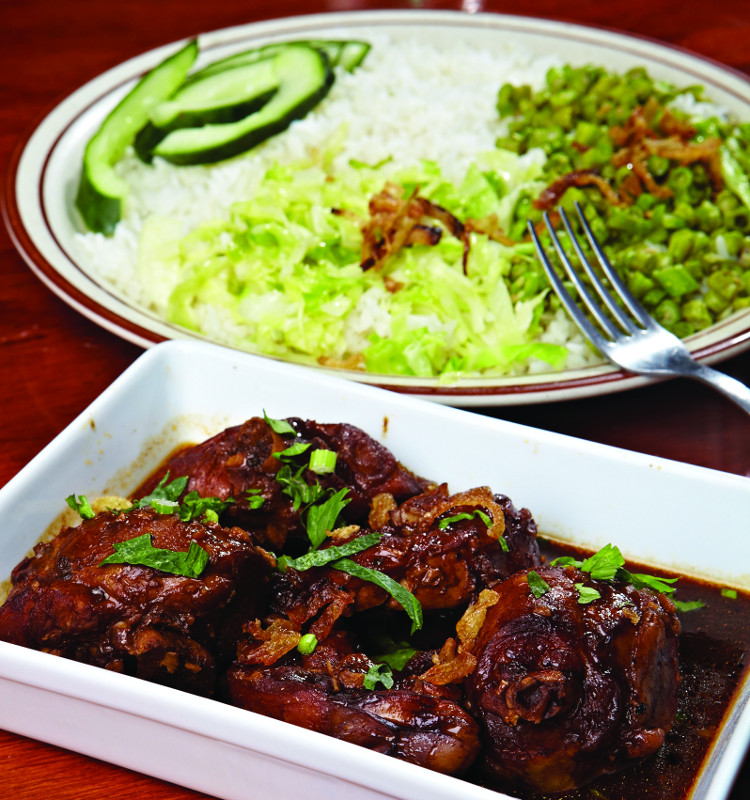 Pondering the menu written mostly in Dutch, I decided that on the top of my list to taste was their roti—perhaps the most well-known Surinamese staple.  Put simply, roti is a grilled flatbread of sorts, and the wrap version, popular in today's grab-and-go world, is a top seller.  And my hankering for comfort food is easily satiated with one of the bami (noodle) or nasi (rice) dishes that speak to the influence the Chinese and Japanese immigrants had on Surinamese food throughout the years. As for the meat, don't expect to find much beef or pork on the menu—it's all about the chicken.  The chicken sate is my favorite.  Sate refers to skewered meat served with a peanut sauce (the fries come with that yummy, rich sauce, too), and it can be found in many restaurants on the island, but I have to vote for Yanti's version as one of the best.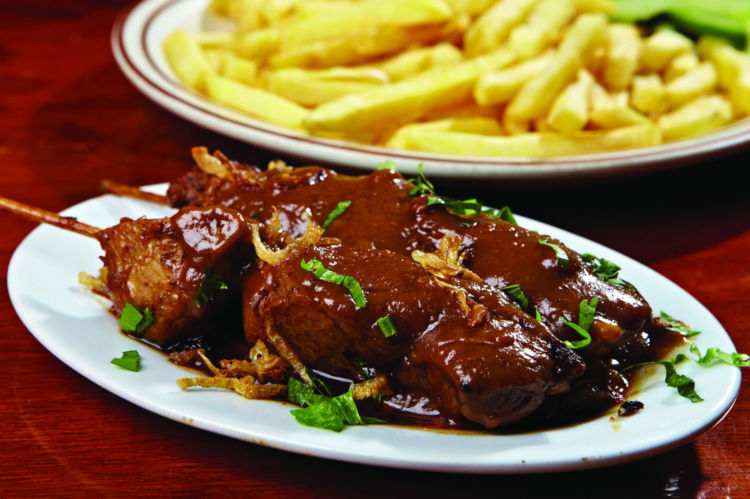 And just as they should be at a good mom-and-pop establishment, the prices are extremely affordable, with amply portioned main dishes ranging from Afl. 16.50 (a little over $9) to Afl. 24.50 ( $14).  Also reasonably priced are the woodcarvings for sale right off the walls and countertops.  And that herd of giraffes eying me throughout my dinner?  They now reside in my living room.