Published on:
Take Your Vacation to the Next Level
We've all had those fantasies of a high-end luxury vacation—VIP airport service, a private cabana on the beach, free-flowing complimentary champagne, tailor-made itineraries, and perfectly curated exclusive experiences. (Private cooking lessons from a professional chef? Yes, please!) But when you're vacationing in Aruba, these fantasies can easily become reality, with a number of island resorts and hotels offering concierge-level and VIP services that elevate and enrich the guest experience. Here we've highlighted some of our favorite luxury offerings on Aruba, all creatively and painstakingly designed to celebrate unparalleled indulgence and make the seemingly unobtainable, attainable.
The Ritz-Carlton, Aruba's Club Level
With an already impressive standard level of service, The Ritz-Carlton, Aruba has set the bar exceptionally high for its Club Level offering, but the Palm Beach resident executes this luxury service with style and grace. Located on the hotel's 7th floor, the Club Level features beautifully appointed guest rooms and an exclusive Club Lounge with floor-to-ceiling windows overlooking Palm Beach and the gorgeous Caribbean Sea.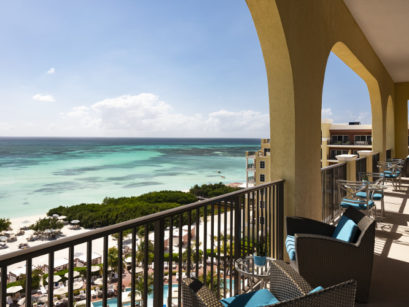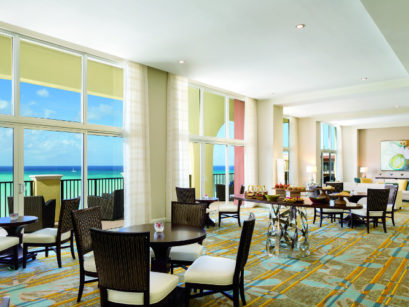 Club Level members can graze all day long on the five food presentations offered daily at the lounge, including breakfast, lunch, midday snacks, hors d'oeuvres, and handcrafted desserts and cordials. Also available are superb selections of still and sparkling wines, liqueurs, beers, spirits, and non-alcoholic beverages. Local treats like pastechi, coconut rum cake, and the island's signature Aruba Ariba cocktail make special appearances throughout the week.
Club Level members can also look forward to daily activities like meeting local artists, coffee tastings, wine tastings, and enjoying live cocktail stations. Exclusive activities include mixology classes and cozying up to the new Bloody Mary Bar at the Club Lounge. Meanwhile, kids can enjoy the constantly refreshed candy and cookie jars, as well as board games and other entertainment. Other Club Level perks include a dedicated concierge who can assist with anything guests need during their stay, complimentary Wi-Fi access in the Club Lounge, and assistance with reservations and airport transfers. Clearly, the Club Level experience is a true gem that couples, families, and business travelers can take advantage of to make their stay in Aruba that much more unforgettable.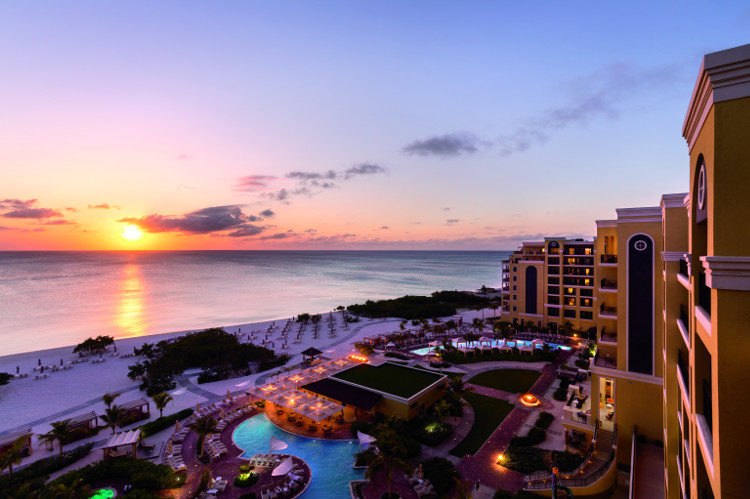 Honeymoon Like a Celebrity at Bucuti & Tara Beach Resort
Having been named by TripAdvisor as one of the Top 10 Hotels for Romance in the World and the No. 1 Hotel for Romance in the Caribbean, Bucuti & Tara Beach Resort does honeymoons right. And now, the adults-only boutique hotel is upping the ante with its new Honeymoon Like a Celebrity service, offering newlyweds A-list treatment from wheels down to wheels up.
The moment honeymooners don their sunglasses and step off the plane upon arrival to One Happy Island, they are met at the jetway by their personal assistant. Whisked away to a private lounge reserved exclusively for government ministers and VIP guests of Bucuti & Tara, couples are welcomed with champagne and left to relax as their greeter gathers their luggage. The newlyweds are then escorted to the front of the immigration and border checkpoint, then immediately met curbside by their private luxury sedan for the five-mile ride to Bucuti & Tara on Eagle Beach.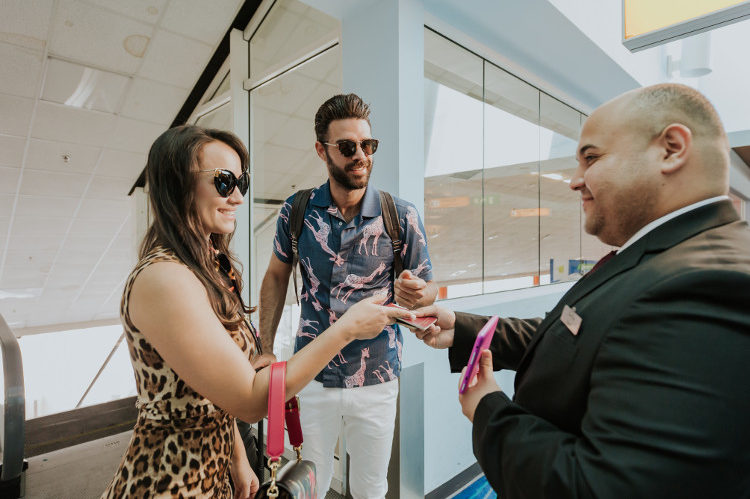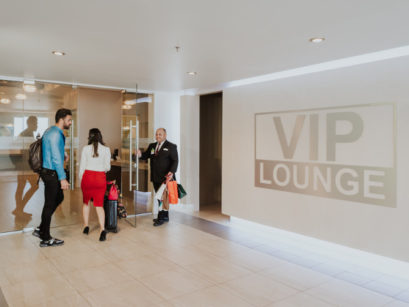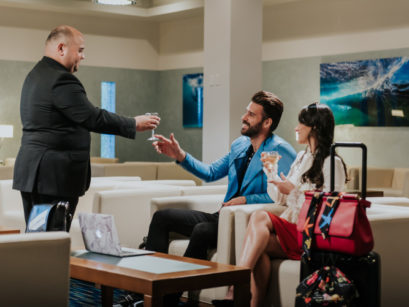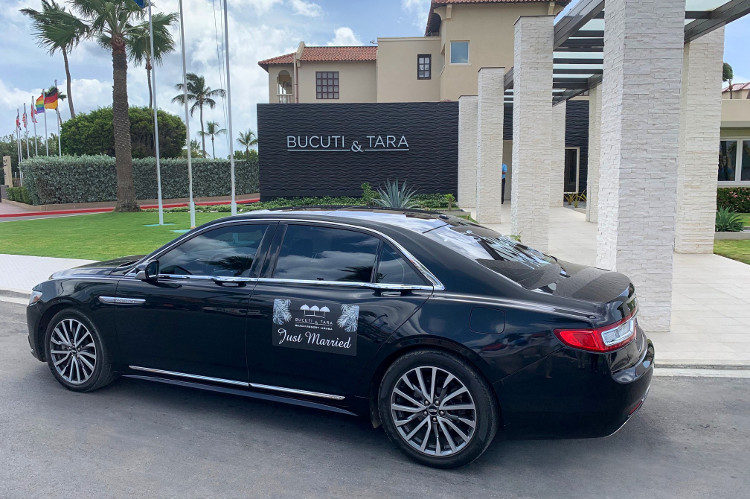 Upon arrival at the resort, the honeymooners meet with their romance concierge, who has already helped them plan their dream vacation prior to their arrival on the island. The romance concierge will organize any level of planning, from arranging a full itinerary of daily activities, cultural experiences, and reservations to providing island insider tips—they can even help plan intricate romantic surprises! The Honeymoon Like a Celebrity service extends all the way to the couple's departure from the island with private car service followed by expedited check-in, security, and immigration and customs. They can also enjoy private lounge service prior to boarding.
Bucuti's owner and CEO, Ewald Biemans, points out that the new service is not exclusively for honeymooners, but for any couple planning a once-in-a-lifetime romantic celebration, like a milestone anniversary or engagement trip. He adds, "Whether couples are honeymooners or simply yearn to feel like honeymooners all over again, they are welcome to select our new romantic offering."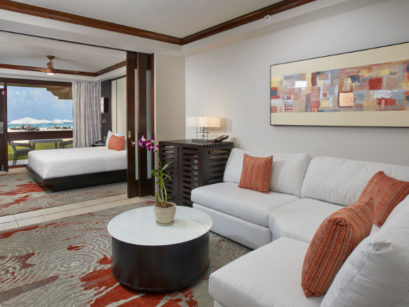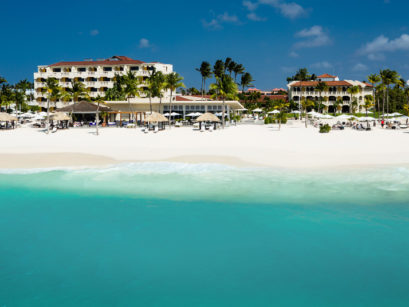 Lover's Island Overnight Package by Renaissance Aruba Resort & Casino
Known for its private island exclusive to hotel guests, Renaissance Aruba Resort & Casino has introduced one of the most exclusive experiences in the Caribbean—the Lover's Island Overnight Package. For the first time ever, couples can spend the night in complete seclusion and serenity overlooking the Caribbean Sea in a luxurious cabana transformed into an unexpected lovers' suite.
This extraordinary offering begins when couples are whisked away by private boat from the hotel's dock and greeted at the vacated island with champagne and a butler. A four-course culinary experience on Iguana Beach is curated according to the couple's preferences and served with wine and music of their choice. Once the sun sets in the pair's personalized paradise, the butler will escort couples by candlelight to Flamingo Beach for the grand finale—two cabanas perched on the water's edge that have been converted into elaborate overnight accommodations. The living area provides a small speaker, picnic basket filled with late-night snacks, cooler stocked with drinks, and an assortment of other amenities. Soft twinkling lights strung from the ceiling and lavish lanterns lining the floor create the perfect setting for a romantic affair. A bonfire on the peninsula overlooking the sea beckons the couple to roast marshmallows while listening to the waves crash. Couples will end their perfect stay on the private island the next morning with an exclusive sunrise breakfast at Papagayo Bar & Grill.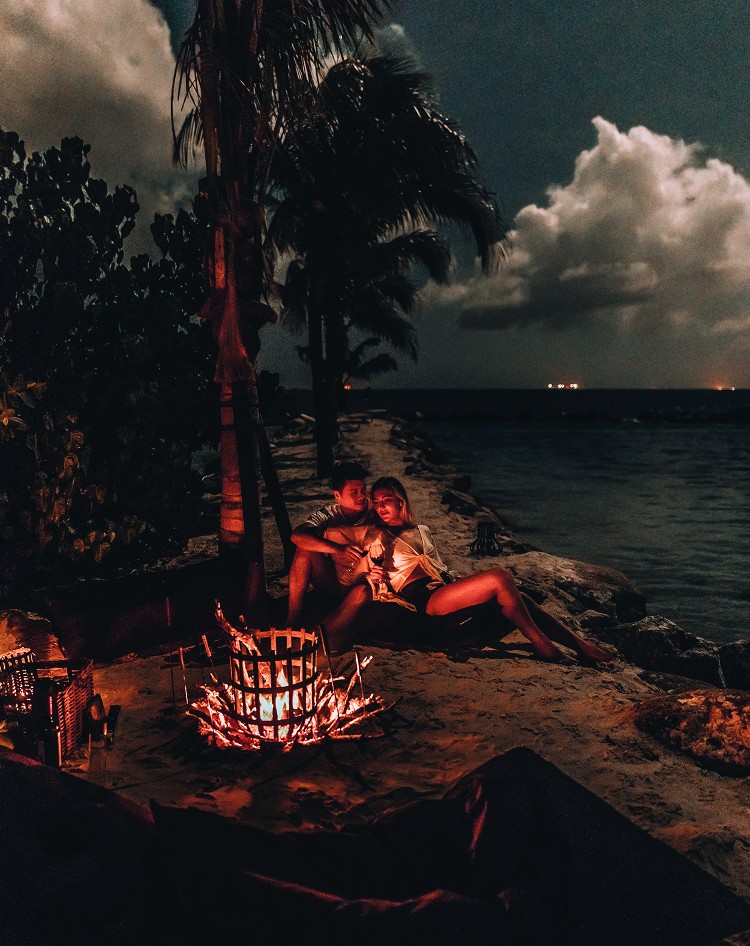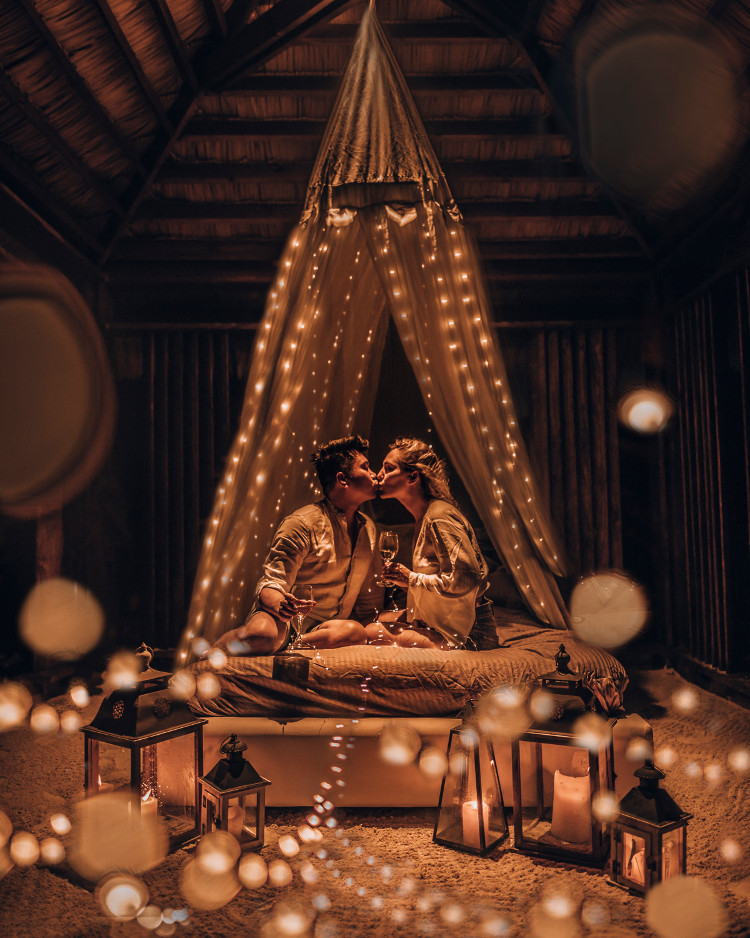 *Those looking to really bask in ultimate luxury can pair their package with a unique spa experience—either the Sunset Romance treatment or the Caribbean Morning treatment—at the private island's Spa Cove.