Published on:
The ATECH Conference is ON!
Text by Debbie Kunder / Images provided by ATECH
In the world of technology and innovation, coming together to share ideas with like-minded individuals is a key ingredient in the actualization of these ideas. It's all about inspiring one another and taking concepts to the next level through collaboration. When local techies Rudy Croes and Tristan Every were studying and working in Holland, they thrived in an environment that fostered such collaboration, but it was a much different story when they returned to their homeland of Aruba. "When we came back to the island, we saw that there were a few communities established for like-minded people, like Kiwanis and Rotary Club, but nothing for techies, entrepreneurs, and creatives. We decided to change that," explains Tristan.
In 2014, Rudy and Tristan founded Colab, which hosted events where techies and creatives could co-share, co-create, and collaborate. They also established Workspace, a cowork space for creatives on the island, located in Dakota.
It was through these events that Tristan and Rudy met fellow creative Varelie Croes, a local entrepreneur who not only serves as the Chief Innovation Officer for the Aruban government, but also founded The Liv Group, a New York venture studio that engages in international projects that drive economic change through innovation and entrepreneurship. All three had dreams of taking Aruba to the next level in terms of technology and innovation, and after bringing one other like mind into the mix—Kris Croes, founder of Technology Haus in the Netherlands—they founded the Caribbean's first tech conference, ATECH, with a threefold goal: to raise awareness of the possibilities that exist using technology and innovation; to create an ecosystem for startups on Aruba, whereby the island serves as a test population for new ventures; and to eventually create a fund for startups based on Aruba.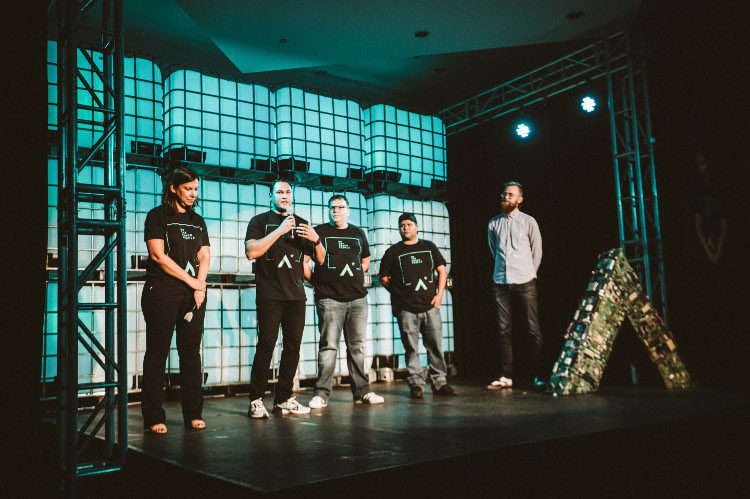 ATECH is no small deal. In its fourth year now, the conference attracts speakers, investors, and startups from all over the world to powwow over the tech and innovation issues of the day. This year's edition of ATECH, which will take place October 25 at the Renaissance Convention Center, will focus on the theme of identity. Tristan explains, "The theme of identity covers a range of topics, with branding being near the top of the list. But in light of recent events, for example, the tampering that occurred in the recent U.S. elections, there will also be a focus on cybersecurity, e-government, digital ID, and blockchain technology."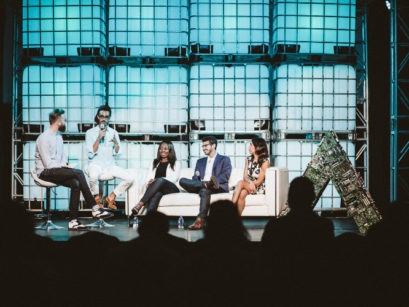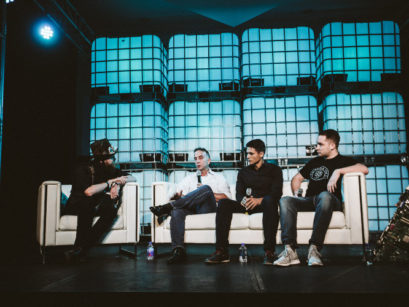 This year's conference will feature some heavy-hitting keynote speakers, including Justin Halsall, a developer advocate from IBM (also the emcee for the conference). Vanessa Pestritto from Ripple/Xpring will present a talk on blockchain technology and its implementation by banks and governments. Additionally, a few surprise keynote speakers will be announced soon.
Perhaps the most exciting and popular part of the conference is the Startup Pitch Competition, for which over 100 startups across the globe applied. Eight startups made the final cut to give their pitch on October 25. The startups are coming from Colombia, Australia, the US, Barbados, Mexico, and the Netherlands, with two from Aruba—a truly international cast.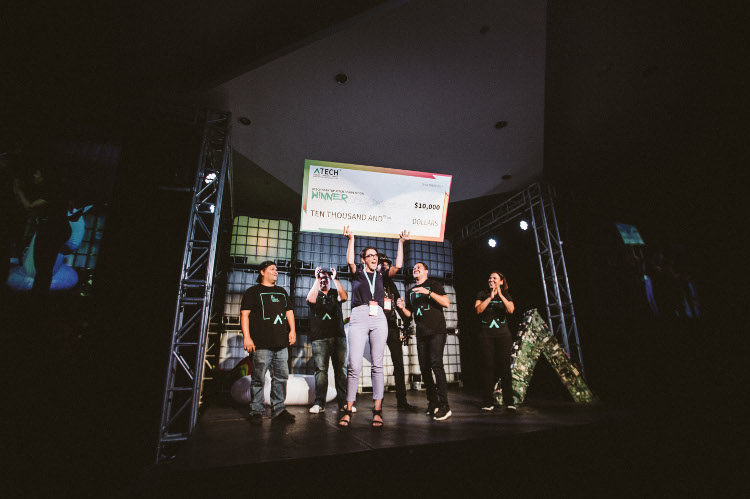 If you're a techie/entrepreneur/creative or you aspire to break into this exciting world, the ATECH Conference is a can't-miss event. Mark your calendar—October 25 at the Renaissance Convention Center—and visit www.atechconference.com to buy your ticket today.