Published on:
The Dutch and Their Dairy
Text and images by Debbie Kunder
Holland is known for many things—tulips, windmills, canals, Delf earthenware, bicycles, wooden clogs, and yes, DAIRY. The Dutch love their dairy—which may account for the fact that they are the tallest people in the world! Given Aruba's Dutch-colonial past, its status today as a Dutch protectorate, and the fact that many people on the island have Dutch blood running through their veins, it's no surprise that many Dutch products line the shelves at island grocery stores, especially Dutch dairy products.
My husband and I, both Americans, agree that Dutch dairy products are far superior to American, so when I'm shopping at the market in Aruba, I can't help sharing my enthusiasm with island guests. In the cheese department, when I see a tourist reaching for some cheddar, I might venture, "Excuse me, but have you ever had aged Gouda? Oh, you have to try it—it's amazing!" Or when I see someone struggling to decide between Yoplait and Dannon, I might lean in just a bit and explain, "Hey, this Dutch-style yogurt over here is really worth trying." Most people take kindly to my well-intentioned recommendations, so I continue to make friends at the grocery store as I point out the merits of going Dutch.
So without further ado, here are a few of my favorite Dutch dairy products that you can (and should) sample when vacationing on Aruba. They are all found at Super Food, while Dutch cheese is found all over the island.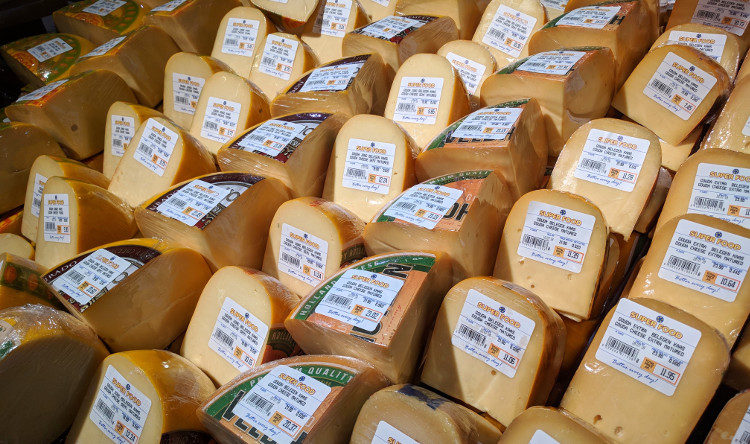 Dutch Cheese
Super Food carries the largest selection of Dutch cheeses on the island. Let's start with Gouda (pronounced how-da), perhaps the most beloved of all Dutch cheeses, named after the Dutch city of Gouda, where it was historically traded. Promising a sweet yet nutty flavor, Gouda is typically made from cow's milk, with some artisanal varieties made from sheep's or goat's milk. It comes in an astonishing range of ages, from the mild and creamy jong kaas (young cheese) all the way to the very-aged oude kaas (old cheese). Like your cheese with a bit of pizazz? Try one of the special flavored varieties—cracked black pepper, herb, cumin, pesto, red pepper, wasabi, truffle, walnut, jalapeno, nettle, and I just recently saw chocolate!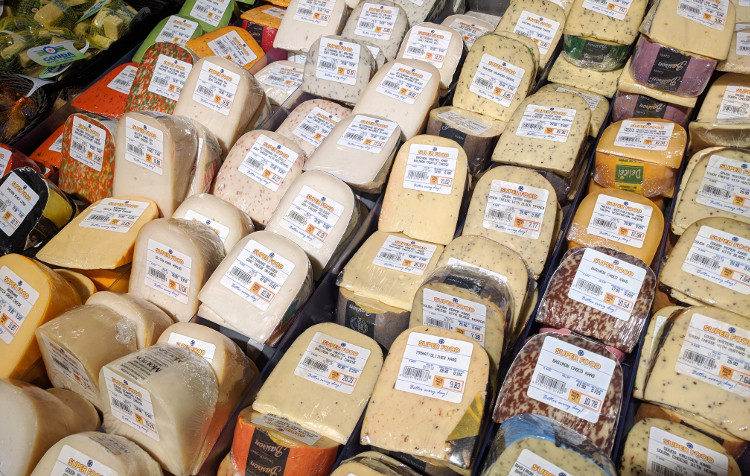 My recommendation? Pick up a few packs of sliced Gouda for sandwiches, and then grab a hunk or small round of a flavor that interests you to pair with wine. My favorite Gouda is Old Amsterdam, which features a toasty, toffee-like flavor. Note that many of the aged Goudas, including Old Amsterdam, have little white specks—this is not mold, but rather crystallized salt. Of course, if you discover that you like Gouda as much as I do, then you can always pick up a full wheel (either at the grocery store or the airport) to take home with you.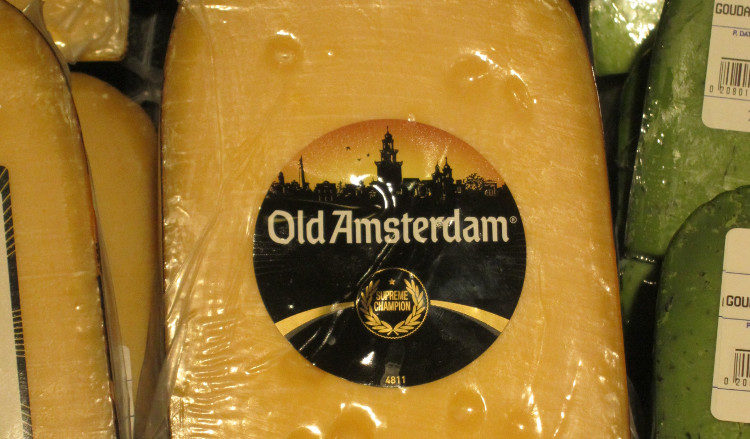 Super Food offers a few other Dutch cheeses, including Edam, a cousin of Gouda but less fatty, a bit saltier, and always in the shape of a round ball (goes great with fruit and beer); Maasdam, which is Holland's version of Swiss cheese; nagelkaas, a cheese developed in the Frisian Islands that contains cloves for a unique spiciness; and Leiden cheese, a semi-hard cheese flavored with cumin and caraway seeds.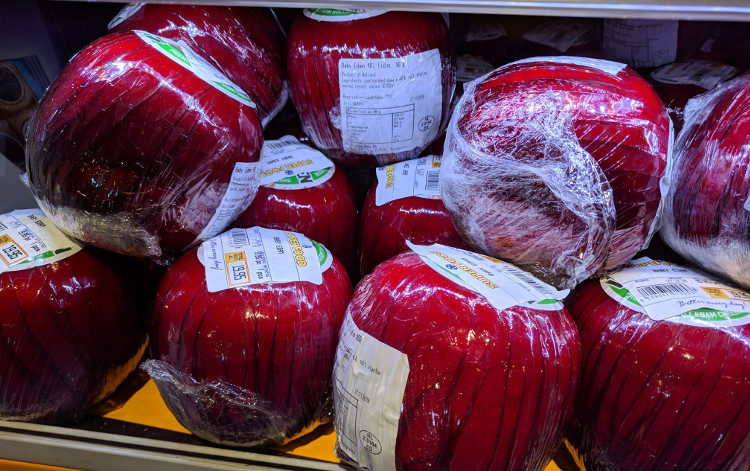 Kwark
Kwark is virtually unknown to Americans. This dairy product is made by warming soured milk until it curdles. Lactic acid bacteria is added to the curd, causing casein proteins to leak out. Finally, the curd is strained, resulting in a product that is firm yet creamy, much like Greek yogurt.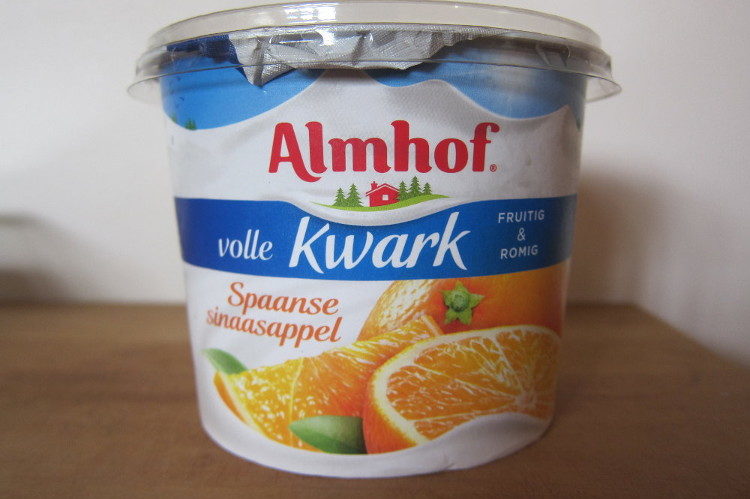 Kwark is a no-holds-barred dairy product when it comes to fat content, but hey, most Dutch people seem pretty trim to me, so why the heck worry? The kwark that I love so much is a variant with added sugar and flavor, like lemon, orange, strawberry, vanilla, or stracciatella. Sounds like dessert, right? It's more than a dessert—it's a rich and creamy Dutch masterpiece!
(Kwark can be found in the yogurt section at Super Food.)
Dutch Yogurt
When you're picking out your kwark, go ahead and put Zuivelhoeve's Boer'n Yoghurt in your cart as well. When it comes to creamy deliciousness, this Dutch brand doesn't disappoint. Why is it so good? I'm thinking it comes down to the fat content, listed at 4.1%. You can buy it plain or with fruit jam at the bottom. I will sometimes make a special trip to Super Food just to pick up this yogurt for my hubby.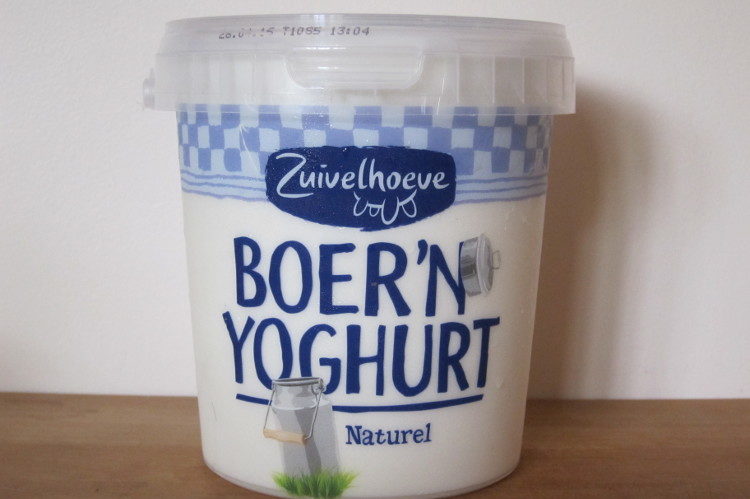 Vla
Last but not least, vla is a Dutch dairy product made with eggs (or cornstarch), sugar, and cow's milk. It has a consistency similar to pudding or custard. It's available in many different flavors, like vanilla, chocolate, caramel, banana, orange, and apple. Super Food has a vanilla/chocolate duo that I like. It's the perfect dessert to end your meal on a sweet but light note.
(Vla is available in the yogurt section of Super Food.)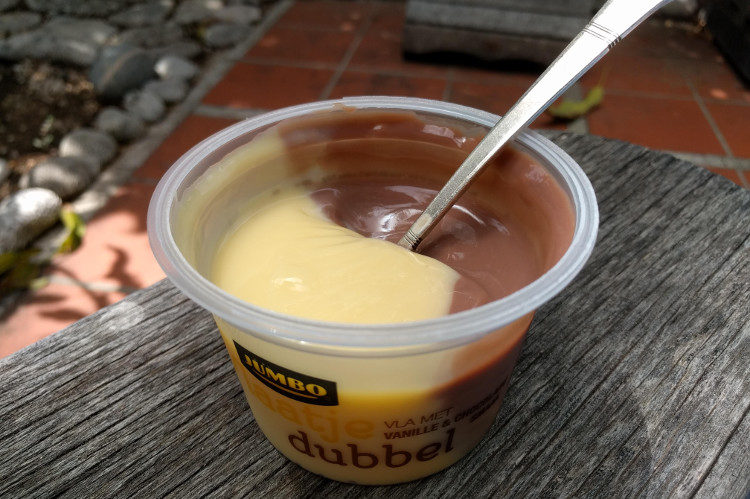 When in Aruba, do as the locals do, and enjoy these Dutch dairy products. You won't grow any taller, but you will understand why the Dutch are so crazy about their dairy!