Published on:
The Elevated Lobby Bar Experience–Our Kinda Bar Hopping!
By Tina Causey-Bislick
Hotels and resorts are maximizing their common spaces to be more than just a pass-through or place to check-in and -out.  For the past few years, the lobbies of hotels have transitioned to places to gather, relax, socialize, and even conduct business for those weaving in a workation.  Cozy and comfortable spaces and workstations are creatively carved out, and the lobby bar area is no exception.  In fact, the lobby bar experience has become an integral part of a hotel's identity and a place guests are likely to frequent numerous times during their stay.
Aruba's resorts are on-par with this trend, offering premium cocktail experiences, well-thought wine lists, and intriguing, contemporary noshes and bites to savor.  We're featuring four of our favorite lobby bars on Aruba, each with unique settings, drinks, and menus to explore.  It's time to break the mindset that lobby bars are just convenient spots to grab a beer for guests staying at the hotel—these lobby bars offer a lively night out no matter where you are staying (or if you live here), with great food, drinks, ambiance, and even live music, for an unforgettable island experience.
Divi Sushi Bar & Lounge at The Ritz-Carlton, Aruba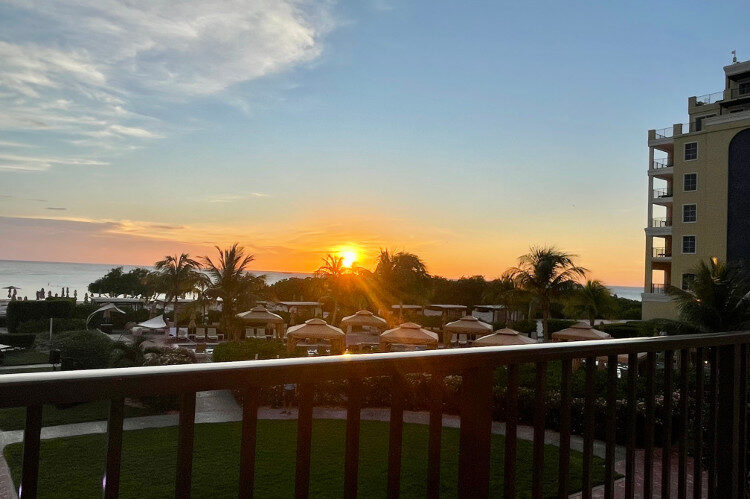 Casual sophistication awaits at The Ritz-Carlton's Divi Sushi Bar & Lounge.  Start the early evening off with an enchanting Sunset Ritual experience on the lounge's terrace, where the captivating scenography sets the tone for experiencing cocktails in paradise.  The locally inspired Cadushi Cocktail, made with real cactus puree, is the perfect companion to mark the golden hour.  During the sunset hours, a live dj mixes in just the right vibes to match the sunset, with talented local singers taking over during the evening.
Inside, the illuminated center bar is a whirl of mixology magic, with bartenders shaking and stirring an intriguing menu of classic and contemporary craft cocktails.  There's even a collection of mocktails to explore for those wishing to forgo alcohol. The adjacent sushi bar offers a variety of specialty rolls, sashimi, and fresh ceviche. Not in the mood for sushi?  The half-pound Angus burger with bacon and caramelized onions is one of the best burgers on the island!
The Casino at The Ritz-Carlton, located just off the lobby, keeps the party going with live entertainment and complimentary beverages for those playing the table games and the impressive selection of slots.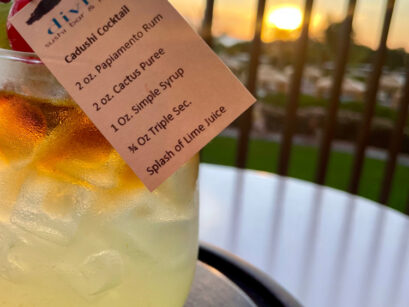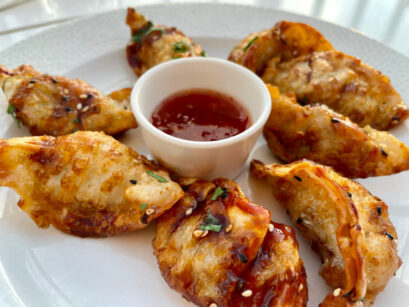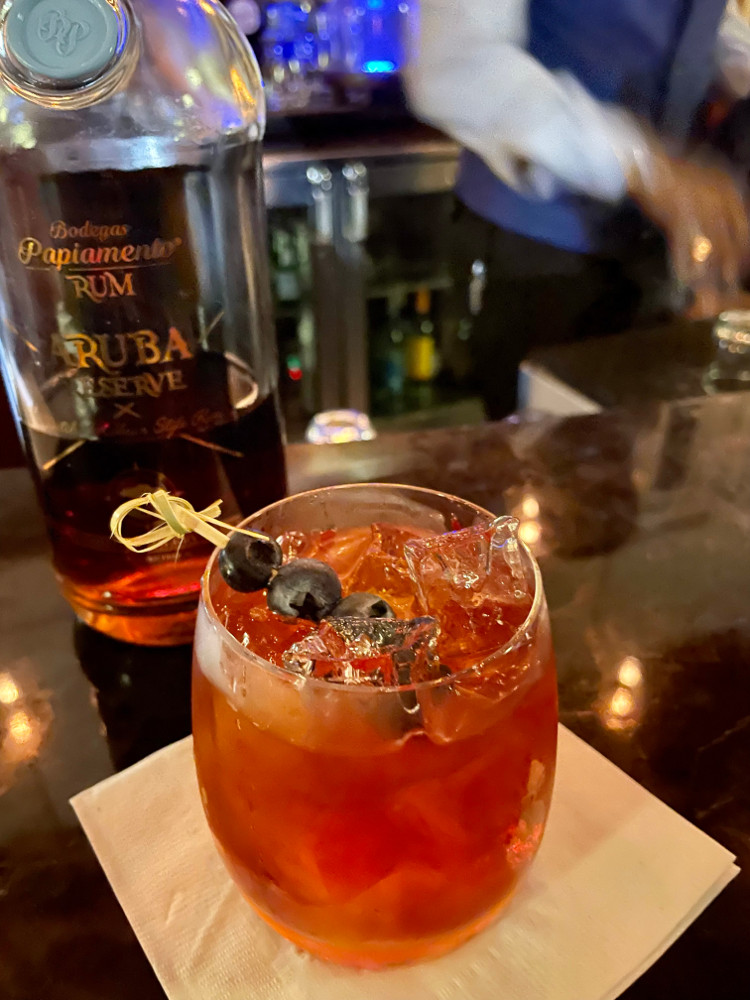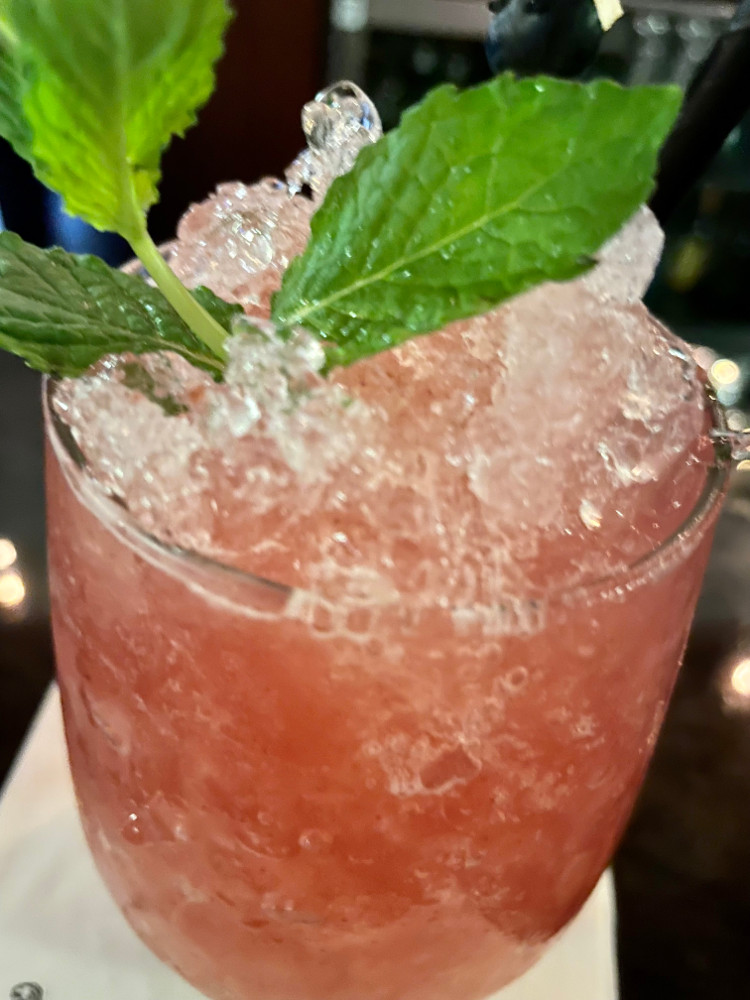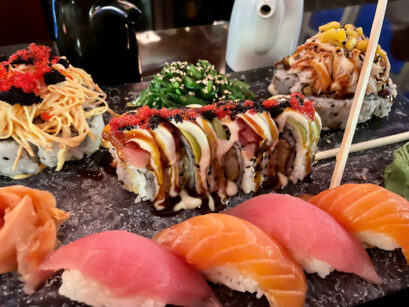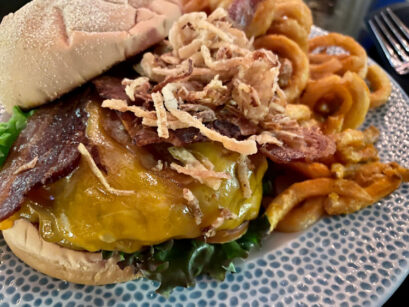 Mira Solo at Hilton Aruba Caribbean Resort & Casino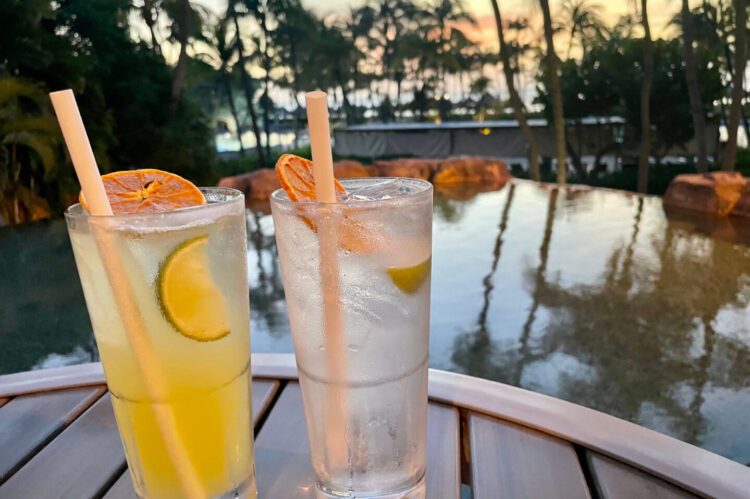 A lobby bar never looked so sexy!  Sultry sunsets viewed atop a tropical waterfall with lush gardens offer a quintessential island experience at this al fresco bar and lounge.  The Hilton Aruba's grounds—at 15 acres—make up the largest resort acreage and beachfront on the island, and Mira Solo's perch positioning offers stunning sea views, while elegant fire pits keep the glow going into the evening.
The island's legendary Aruba Ariba, recently featured on the front cover of Food & Wine magazine, was originally concocted right here in 1963.  Sip it to the sounds of live local music, and sample tastes from a creative menu that showcases tastes of Aruba, the Caribbean, and South America.  Be warned:  the smells of sizzling premium steaks wafting from next door's Sunset Grille may lure you to continue the evening there, or just downstairs is The Casino Aruba, featuring a unique starlit ceiling, live-action poker, tables games and slots, as well as live local entertainment.
*pictured above are the Ravenous Pineapple with Sauza Blue Agave Tequila, pineapple juice, prosecco, and mint; and the Aqua Aloe with Hendrick's Gin, aloe juice, fresh lime, mint, and a splash of tonic.  Great beat-the-heat coolers!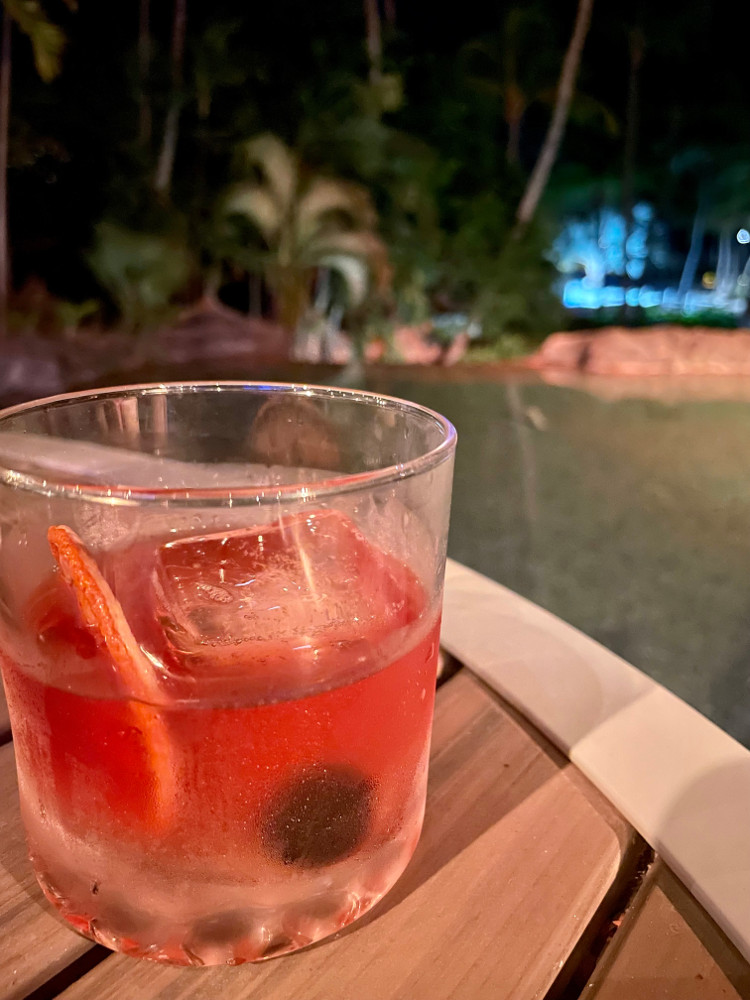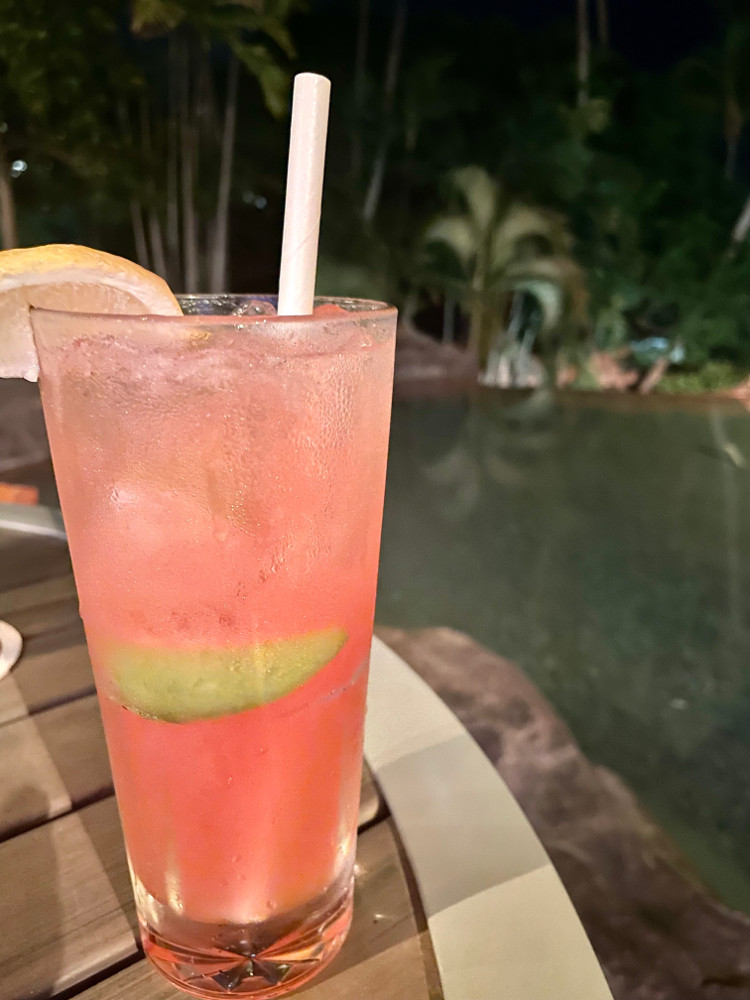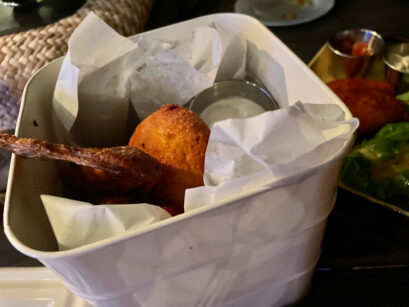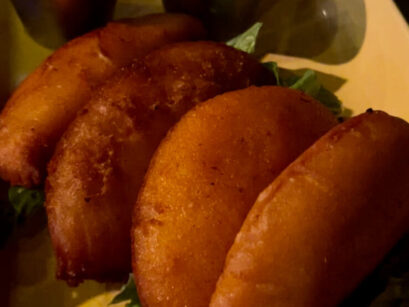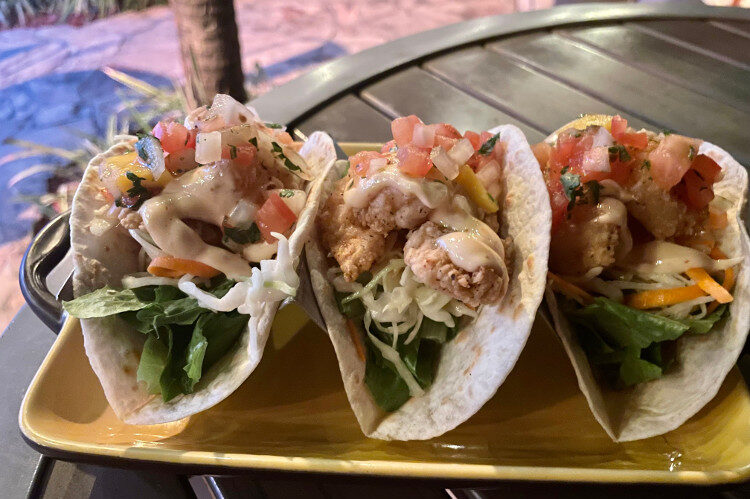 Blue at Renaissance Wind Creek Aruba Resort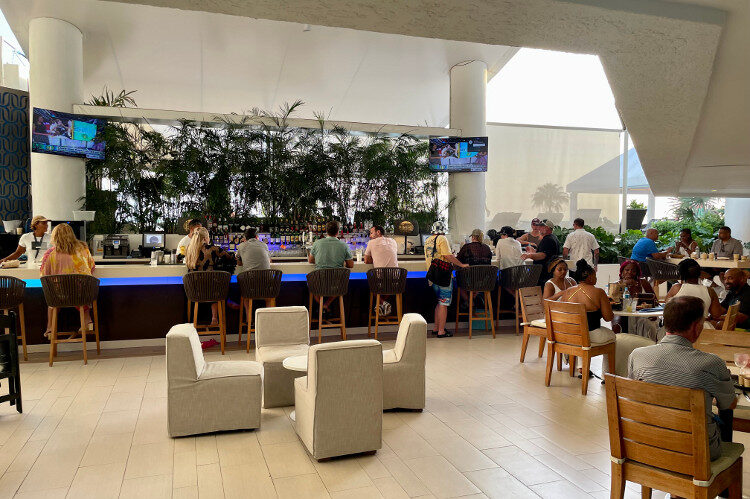 Located at the adults-only Renaissance Wind Creek Aruba Marina Hotel in the heart of downtown, Blue has a swanky, modern South Beach vibe.  Positioned adjacent to the rooftop pool, guests can lounge with cocktails by the pool with lively downtown views and an in-house dj spinning tunes, relax inside in the open-air lounge area with lots of cushy living-room style spaces, or pull up a stool at the bar and watch award-winning bartenders mastering mixology.
The diverse craft cocktail menu was thoughtfully curated and reflects locally-sourced ingredients incorporated into many of the unique cocktails.  Blue's nosh menu offers plenty of dishes to dine on—from tastes and shareables to main courses.
Extend your evening at the Wind Creek Crystal Casino, located just steps away.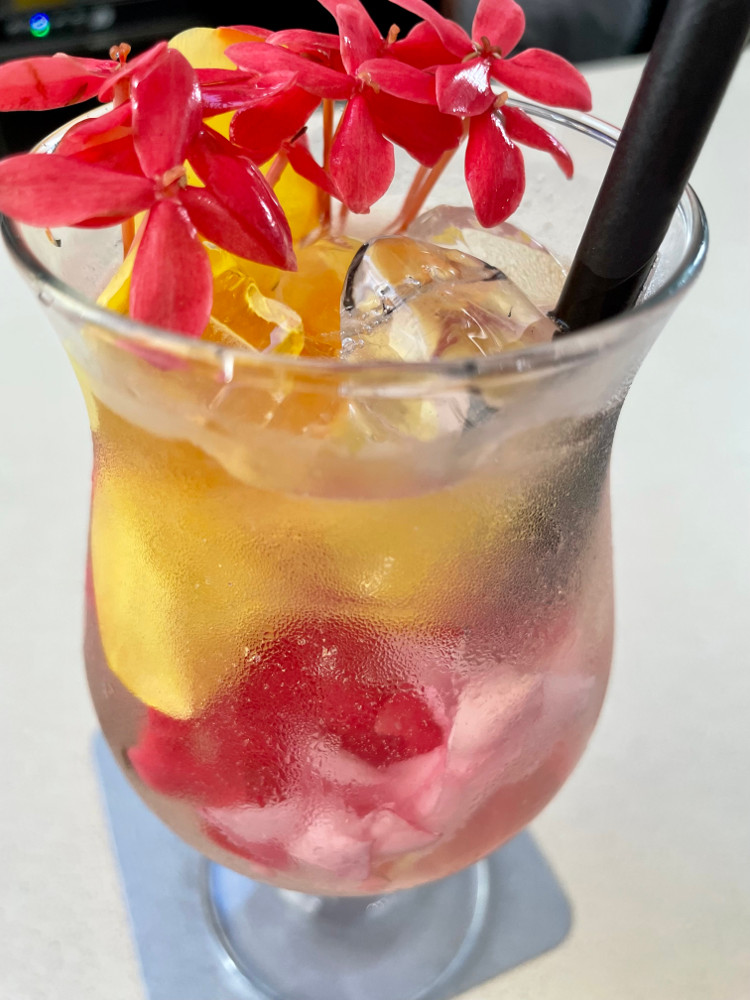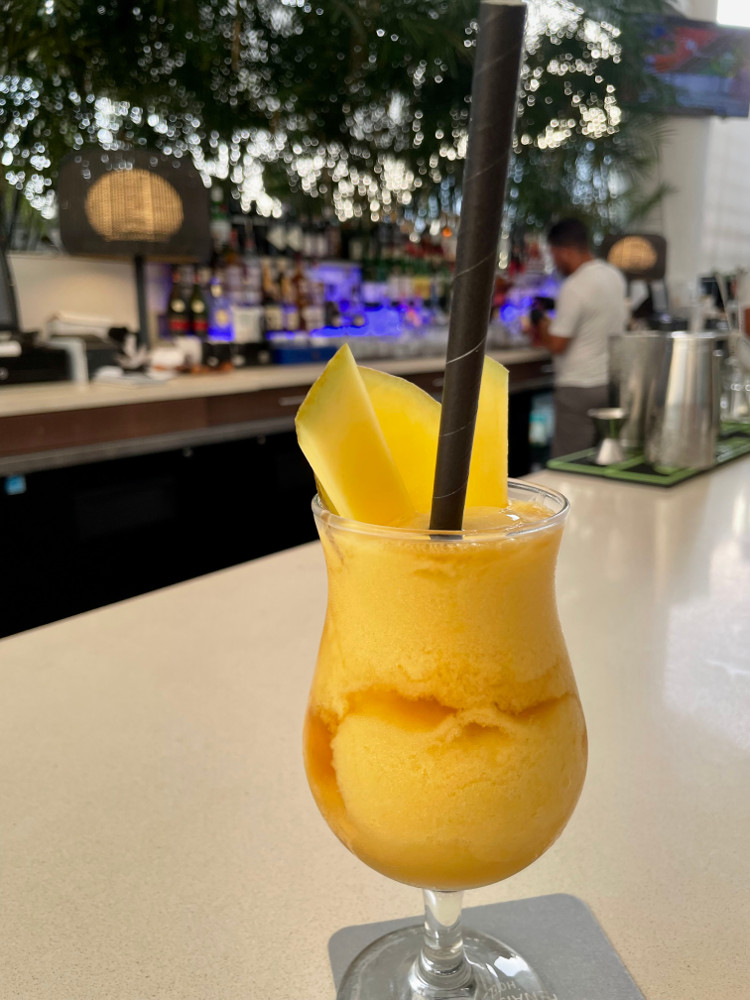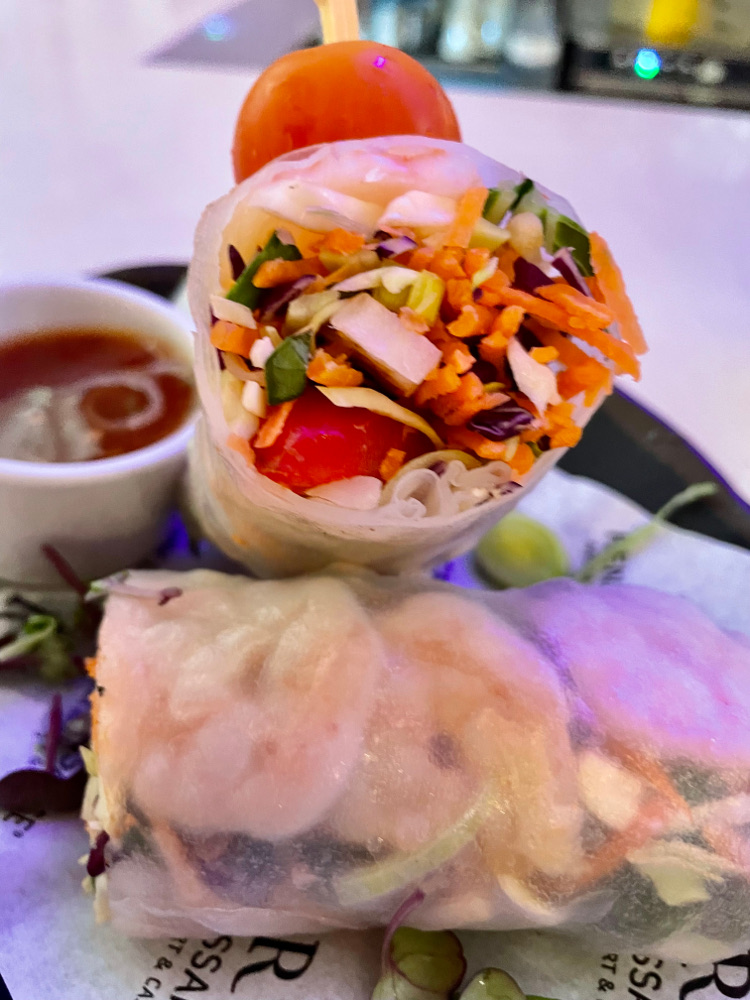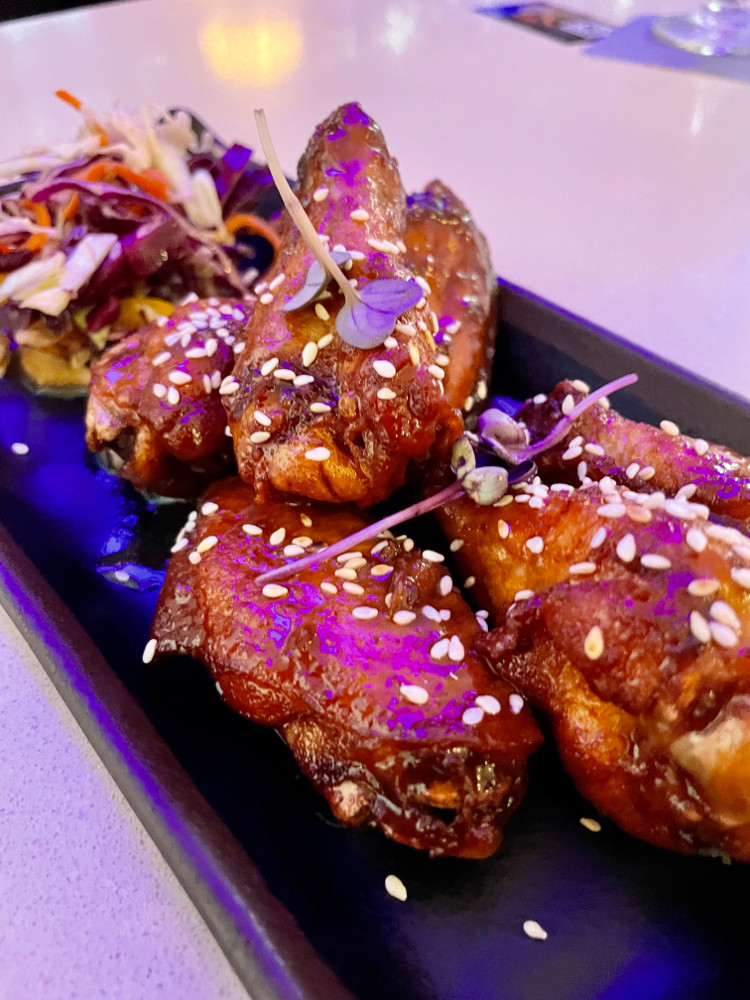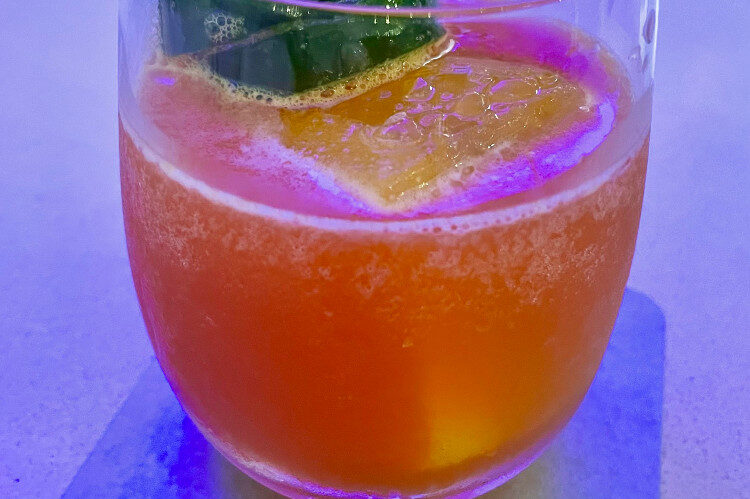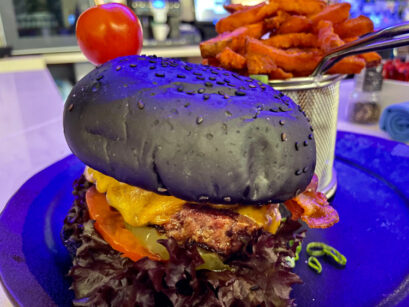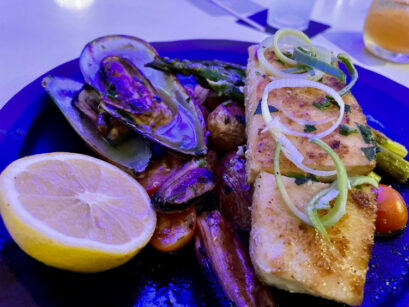 The Lobby at Aruba Marriott Resort & Stellaris Casino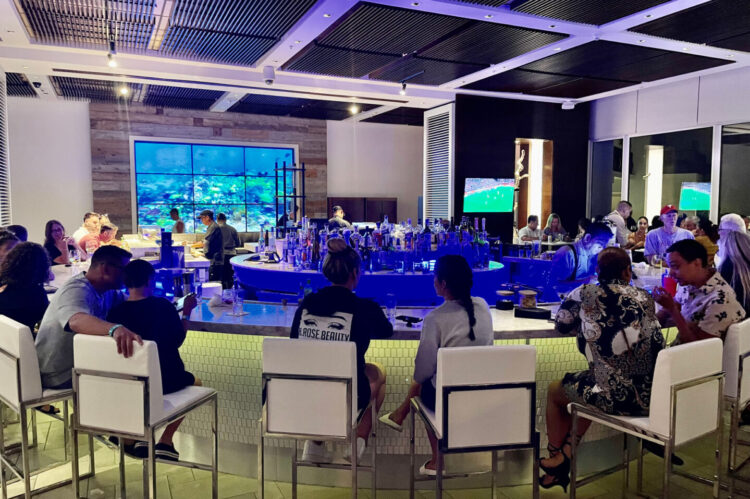 Smart, stylish, and oh so inviting, Marriott Aruba's The Lobby's welcoming "great-room" environs encourage an evening of sipping and savoring while enjoying live local singers and musicians, either at the bar or in one of the cushy great-room spaces to lounge.  Signature craft cocktails echo with local touches, including an upscale take on the classic Aruba Ariba, as well as an island version of the Moscow Mule. Watch your sushi being artfully prepared at the sushi bar positioned right next to the bar, or dive into a pork belly bow, gourmet flatbreads, and more.
Stroll over to the resort's Stellaris Casino for an exciting night of gaming and live entertainment into the wee hours.