Published on:
The Fab Five—Aruba's Best Burgers!
Text by Tina Causey-Bislick / Photography by Steve Keith
We asked readers who serves the best burger on the island, and several hundred locals and loyal Aruba visitors chimed in with their votes. More than a dozen restaurants were mentioned, but we narrowed them down to the top five. Grab a napkin (or a few!) and pull up a chair at one of these spots for a bit of burger heaven.
Alfie's in Aruba
Run by Canadians Amal and Peter, this hip dive bar and restaurant is located in the heart of downtown Oranjestad (adjacent to San Francisco Catholic Cathedral). A side of their signature poutine (cheese curds over hand-cut fries) is a must with one of their burgers. A half pound of U.S. Angus beef serves as the foundation for their burger, with optional toppings like bacon, sautéed mushrooms, onion rings, pulled pork, and cheese.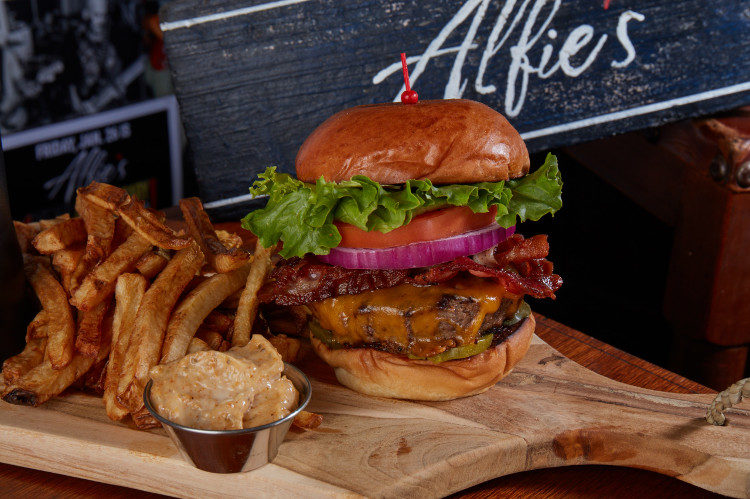 Chalo Burger
This food truck—with three locations, including Palm Beach—serves a Colombian-style burger. In Colombia, it's all about the sauce! The actual burger (handmade with a special seasoning) takes a back seat to a variety of sauces, most notably the pineapple sauce, as well as lots of cheese, bacon, and potato sticks.
@chaloburgeraruba on Facebook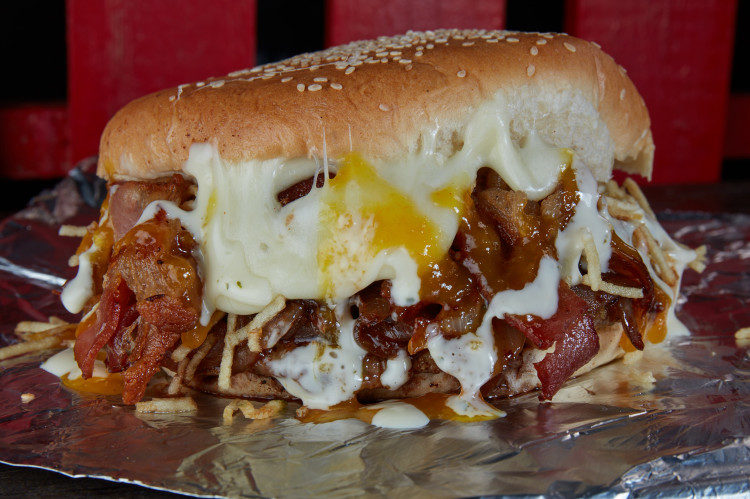 Local Store
What was once one of the island's cherished rum shops in Palm Beach is now home to Local Store, a family-owned bar and restaurant. Their menu includes both traditional and over-the-top burgers—even the names are cool: Chubato, Black & Blue, Rum Shop, and 3 Alarm! We highly recommend a side of their famous funchi fries to go with your burger.
Islander's Grill
Located adjacent to the pool on the grounds of La Cabana Beach Resort, this alfresco restaurant offers a classic American-style burger made with U.S. Angus beef and topped with traditional American cheese. You just might need a bib for this one—it's that juicy!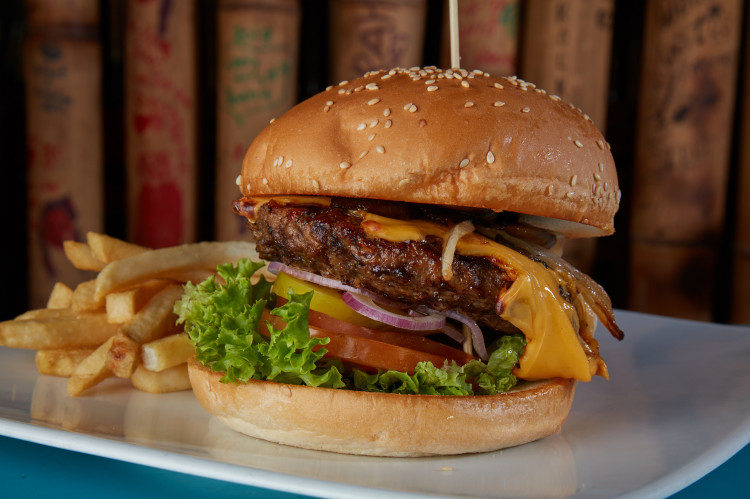 Mulligan's
You don't have to play a round of golf to enjoy this mammoth burger. Located in the clubhouse of The Links at Divi golf course (amazing views), Mulligan's offers the Backyard BBQ Burger, a half pound of USDA beef topped with onion rings, bacon, cheddar, and the house barbecue sauce.