Published on:
The Journey Continues for Pop Artist Esha Alwani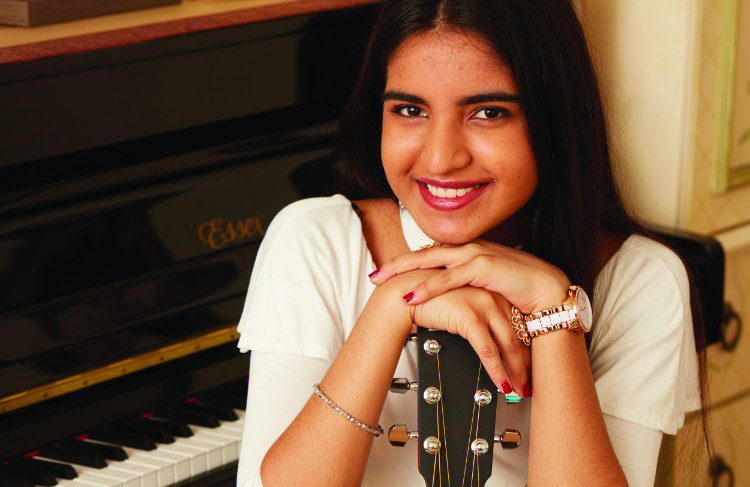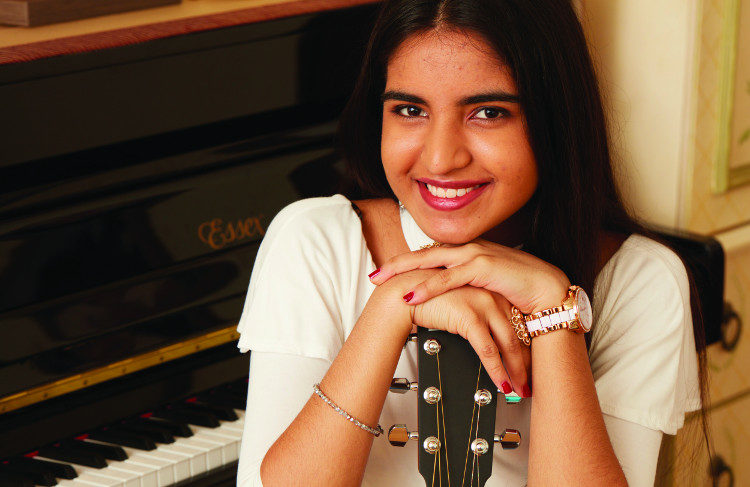 I have known local singer-songwriter Esha Alwani since she first learned how to add fractions. As her math tutor, I had the pleasure of getting to know Esha as a young, sensitive girl, who between dividing decimals and rounding off numbers, would announce that she was working on the lyrics of a new song for her fledgling band, the Golden Guitars. I was also there when the tics began, only mild at first. Then they increased in severity, sometimes taking control of her entire body, and my heart broke as I witnessed Esha struggling with Tourette's syndrome physically, mentally, emotionally, and socially.
Then Esha moved with her family to Boca Raton, Florida, and I lost touch with her for a few years. It was in Boca Raton, during her middle school years, that Esha delved deeper into songwriting as a way to cope with the challenges posed by her disorder. Her musical talents also began to thrive during this period, enabling her to bring life to her poetry through piano, guitar, and her beautiful voice. As she captured her struggles and all the emotions that went with them in her melodies and lyrics, music became her therapy, her creative outlet, and she began to heal.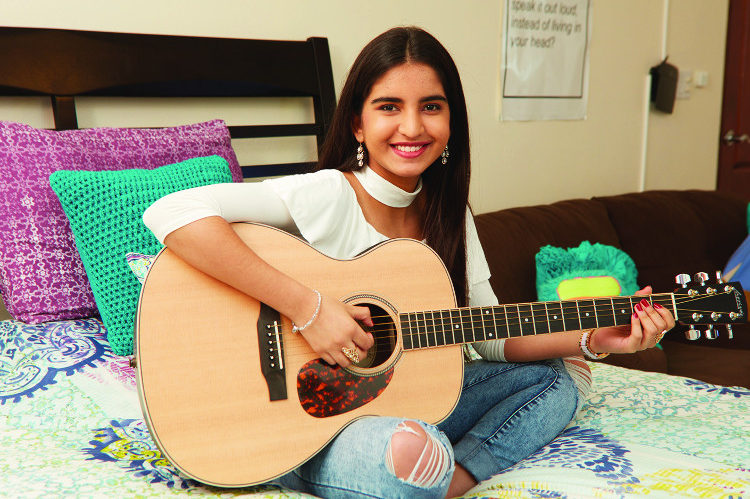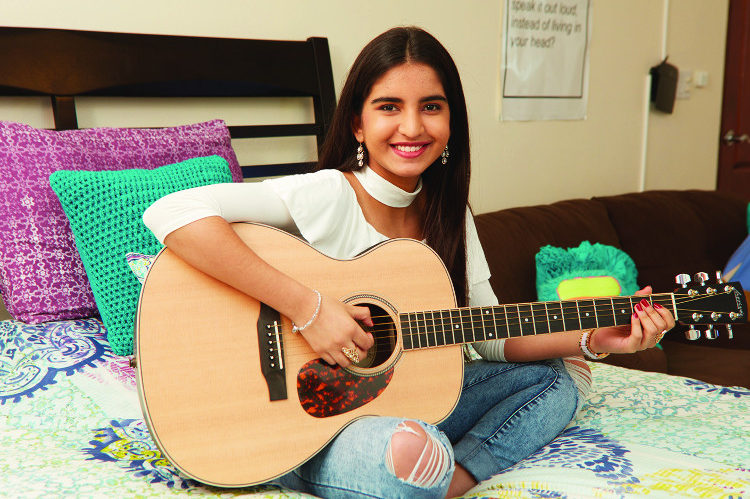 After performing her original song "Beautiful" at her eighth-grade graduation, Esha posted the performance on her Facebook page, which she planned to use as a vehicle for her message, "Music is My Therapy." Her initial plan was that her music would simply be a way to encourage people to find what they love and let it save them. The Universe had a bit more in store for her. The video of the performance made its way to the desk of producer Kim Copeland, who in turn invited Esha to Nashville in March 2016 to record her first album, Beautiful.
In her social column, Island Temptations' PR & special project director, Rona Coster, wrote, "Every one of the six songs on the EP is a compact, nicely worked out insight, and the string of songs together clearly narrates Esha's journey from darkness and confusion to light and creativity." I couldn't say it better myself. When I heard the tracks for the first time after Esha returned to Aruba in June 2016, I couldn't believe that the clear, confident voice I was hearing was coming from the same girl who had once been so vulnerable and broken. I still get chills every time I listen to the album.
Since the recording of Beautiful, Esha has racked up an impressive list of performances, delighting audiences at the Best of Aruba (April 2016), Caribbean Sea Jazz Festival (September 2016), Aruba Fashion Week (December 2016), and a handful of other events and venues. In September 2016, she rolled out her first music video, produced by Matt Lawrence from Push Focus Productions. For the video, she chose her favorite song from the Beautiful album, "Yesterday," as it carries a universal message that most people can connect to—how we can fix our mistakes to mend the past.
As the therapeutic balm of Esha's music eased her tics and infused her with a newfound strength, her journey naturally took a new direction, and in June 2017, Esha proudly released her second album, Dangerous. Whereas Beautiful is a collection of introspective ballads, Dangerous is more fun and upbeat. "I wanted Dangerous to be more uplifting, more positive, more empowering," Esha shares. "I feel really strong and confident now, which comes through in the album. I'm dangerous, but in a positive way. I'm bolder now—I know what I want, and I know what I need to do to get it." In other words, she's growing up.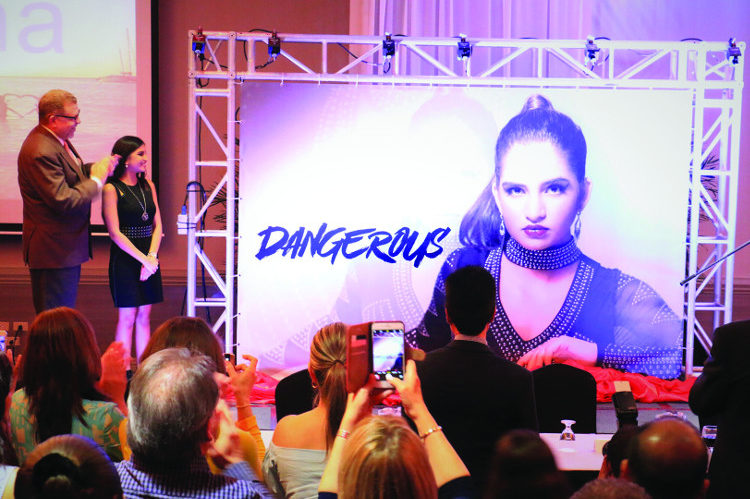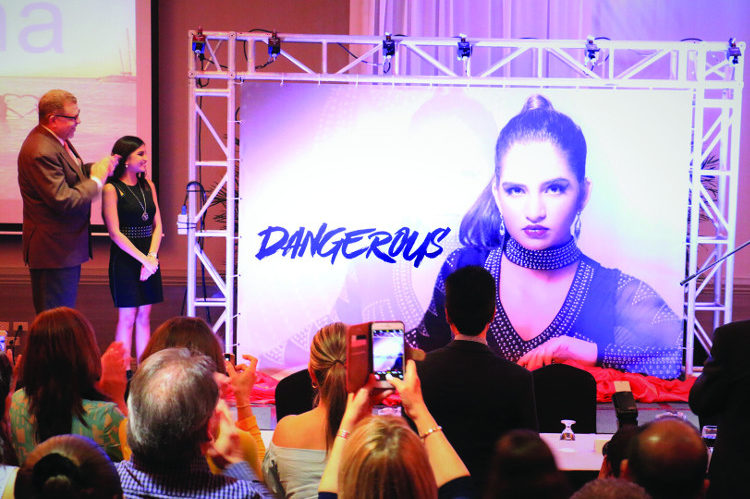 The album is dangerous in another way. In Beautiful, Esha focuses on loving and healing herself, but in Dangerous, she focuses on loving other people, "mostly in a romantic way," she clarifies with a cheeky smile. Esha has had her fair share of crushes, and many of her Dangerous songs contain her real feelings about real people—amplified feelings, she explains, but real none the less. "It's like I'm opening up my diary to the people I've written about, my crushes, and that's a bit dangerous," Esha so endearingly explains.
Esha admits that the vulnerable ballads are her favorite songs to sing, so it's not surprising that at least one of the seven songs on the Dangerous album,"I'm Not Loving You," carries hints of vulnerability. "You know how sometimes we wear a mask to hide our true selves when we meet someone new? This song is about fearing that we've taken off the mask too soon."
Esha gave her biggest performance yet at the Aruba Summer Music Festival, which took place on the island June 30–July 1 at the Harbor Square Arena. She shared the stage with big names like Juan Luis Guerra, Gilberto Santa Rosa, Maluma, Silvestre Dangond, and Zion & Lennox. Esha shares, "It was a big dream of mine to perform at Harbor Arena. I used to drive past the venue and announce to my dad that I would perform there one day. That dream has come true." Esha rounded out the year with a performance at the Caribbean Sea Jazz Festival in September and a performance at the legendary Bluebird Cafe in Nashville in October.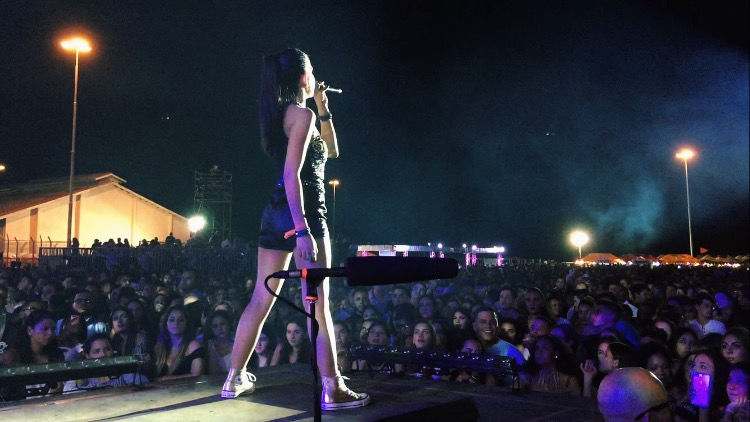 For as long as I've known Esha, she has always wanted to help others and make them happy. So while I can't wait to see where Esha's constantly evolving journey takes her next, I have no doubt that there will always be some element of inspiring others, spreading positivity, joy, and love. She ultimately hopes that people will follow her journey so they will be motivated to follow their own dreams. In my eyes, for this alone, she's already made it big.
Follow Esha (@eshamusic) and her journey on YouTube, Instagram, and Facebook.
Her music is available on iTunes, Apple Music, Google Play, and Spotify.