Published on:
The Ladies Links of Tierra del Sol
By Valerie Mulder
Around 4 pm on any given Tuesday, you can find a diverse group of women sharing food, drinks, and laughs at the 19th Hole Bar of the Tierra Del Sol Golf Resort—that is, after they've worked up a sweat on the course. The Ladies Links, an official club at Tierra, is ever-growing and evolving, and is always ready to welcome newcomers with open arms.
Since Tierra Del Sol has the only 18-hole course in Aruba, there isn't much competition, but the Ladies Links wouldn't trade it for any course in the world. The strong winds may add a challenge to the overall game, but they do keep the players nice and cool. Not to mention the breathtaking views of the California Lighthouse, the dunes, and the Noord coastline. "It just makes the whole experience so special," the Ladies agree.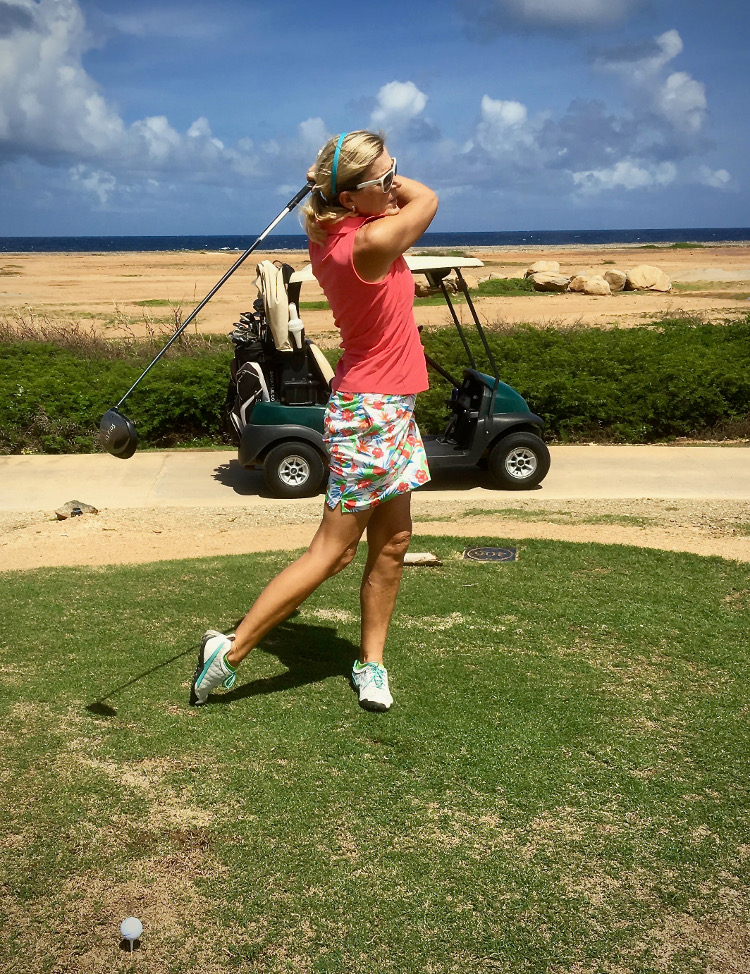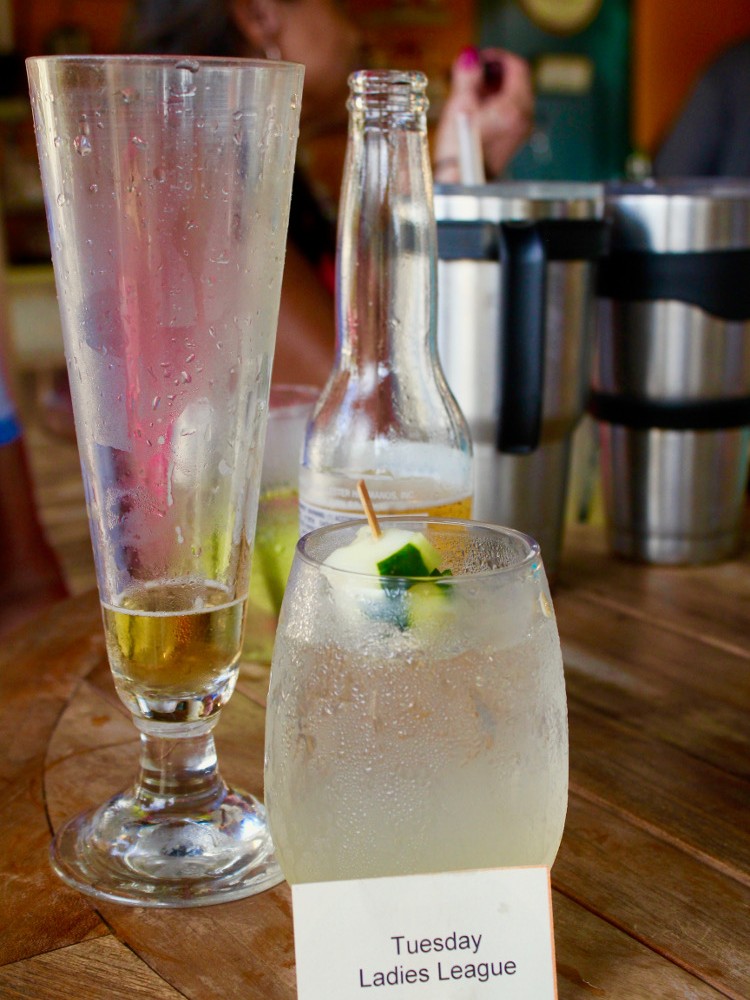 Not only do all women get a discount when they play this breathtaking course on Tuesdays ($35 for non-members), they also receive free drinks and snack platters when they wrap up their game. "We can even win extra drink tickets for winning Closest To The Pin or Longest Drive!" the Ladies share. But never mind all that—the best part about the group activity is the bonding that happens both on and off the course. The Ladies Links currently includes friends from Aruba, the Netherlands, Canada, the United States, Scotland, and more. Their cultures, backgrounds, and mother tongues may be different, but what unites them all is their love for the game of golf.
However, just because they enjoy practicing their swing does not mean that every member of the group is a pro. Handicaps range from 12 to 36, and they all have their good and bad days. As long as someone is willing to try their best, the Ladies will have a place for them.
In fact, you don't even have to be a local to join the club. Many members from overseas fly in once or twice a year and reunite with their gal pals. This means that the size of the group can be as small as five players for some weeks, and as large as 19 for others. And the greater the number of Ladies, the more likely they are to hang out on other days of the week as well.
With friendships formed and games improved, the members of Ladies Links are grateful for their afternoon golf and chat sessions. As they sit around a table near the bar, sipping wine and munching on some egg rolls, there is one thing they can all agree on. What is the best part about the Tuesday golf games? "This!" they say in unison. "The 19th Hole!"