Published on:
The Launch of "When in Aruba, Care for Aruba!"
New community campaign launches with Easter surprise for kids at Imeldahof Aruba

Text by Tina Causey-Bislick
I am so excited about our new campaign, When in Aruba, Care for Aruba!, and our first official project. My magazine and website partner, Rona Coster, and I have participated—especially Rona—in numerous community efforts throughout the years, volunteering for just about anything relating to the welfare of our animals, keeping our environment clean, supporting local arts and other community projects, and raising funds for hurricane victims and disaster relief for our island neighbor. I can proudly say that as a whole, this island—from the people to private businesses and organizations—is a generous and giving community. After years of volunteering for other projects, Rona and I decided that we would start organizing charitable and community efforts. We know we have a supportive community—there is no lack of that—but a successful project takes a team with initiative to organize it and get the ball rolling. We felt that with our contacts in the business community and our experience in fundraising and event planning, we could do our part by connecting the dots.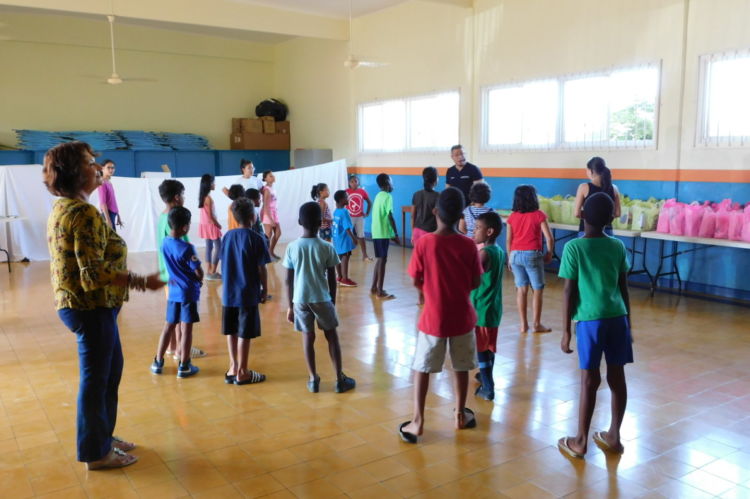 Our first project came from the suggestion of a good friend and part-time island resident, Neely Cosentino. Aruba has been a second home for her since she was a child, and she has always wanted to do something to give back to the island that she so dearly loves. Easter was a month away, so she suggested making Easter baskets for the kids residing at the children's home, Imeldahof. The idea blossomed into a full-fledged Easter celebration that was held this past Thursday afternoon. Several island businesses chipped in with products or substantial discounts to help us fill the baskets (each tailored with appropriate items for the child's age and sex). Debbie Kunder, our copy editor and website manager, volunteers at the Aruba Animal Shelter, and she brought along a couple of puppies to entertain the kids (joined by my adult dog, Lylah, who LOVES kids). Dance instructors from Aruba Salsa gave the kids a fun dance lesson. I showed up with a few dozen boiled eggs, and we had a blast dyeing Easter eggs together.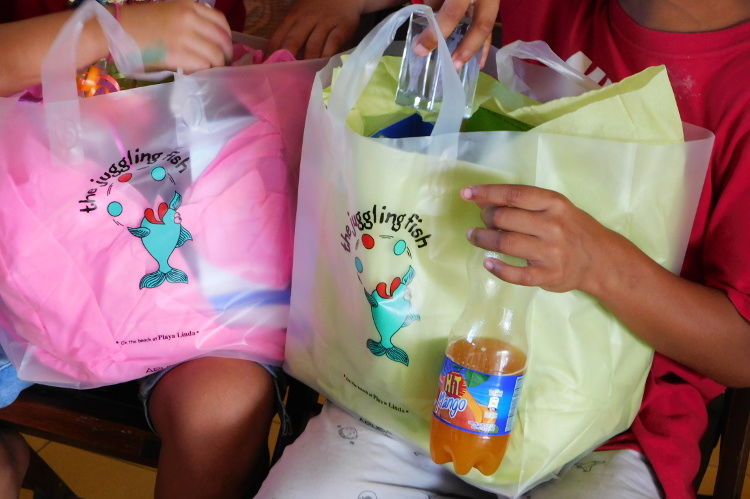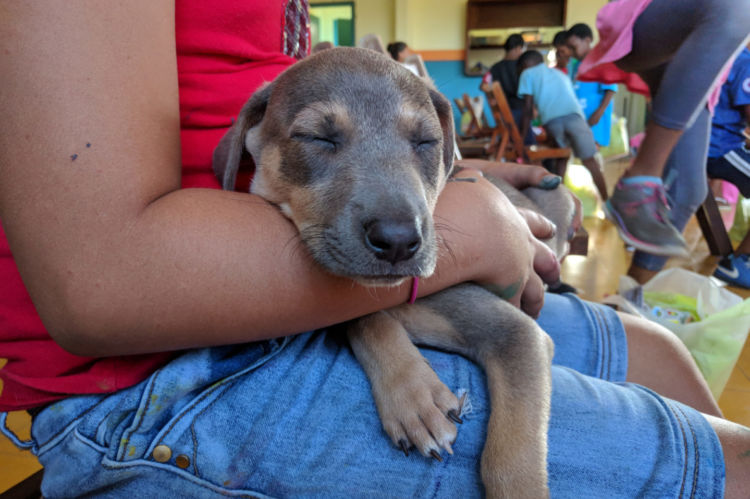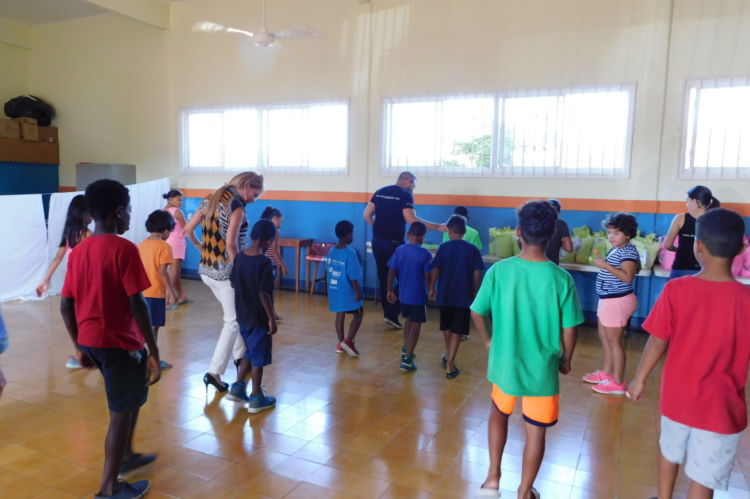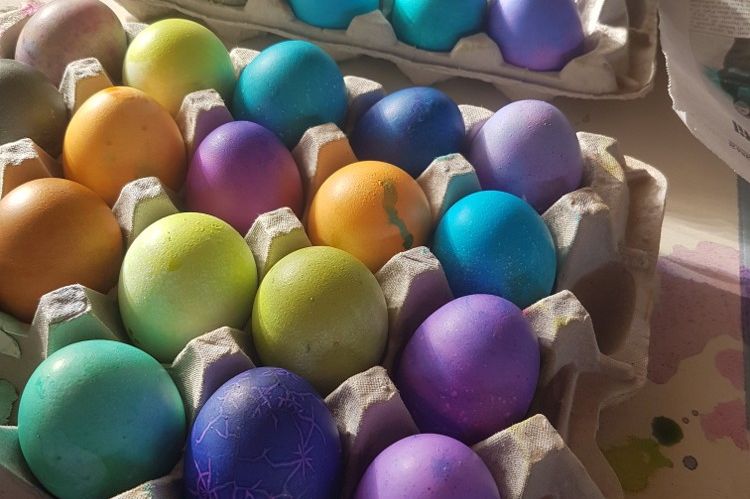 But the biggest surprise of all—coordinated by Jaqueline Suttle of Exclusivo magazine and the PICA radio show on Magic 96.5—was a VIP visit from Aruba's hottest musical artist, Jeon. For those of you not familiar with the reggaeton genre of music, Jeon teamed up with international reggaeton superstars J. Balvin and Anitta, and their first video, released in January of this year, was an overnight monster hit and to date has nearly 110 million views. Jeon has been on tour with the duo, selling out venues like Los Angeles' Staple Center. So, as you can imagine, the kids were ECSTATIC when the island's biggest superstar walked through the doors singing his big hit, Machika. Words cannot express our gratitude to Jeon (he left the recording studio just to make it to the party!)—he was loving, patient, and humble with the kids, and made them feel special!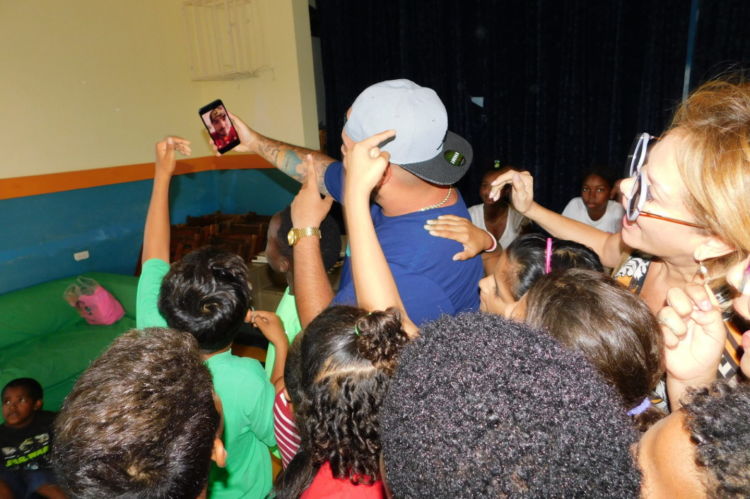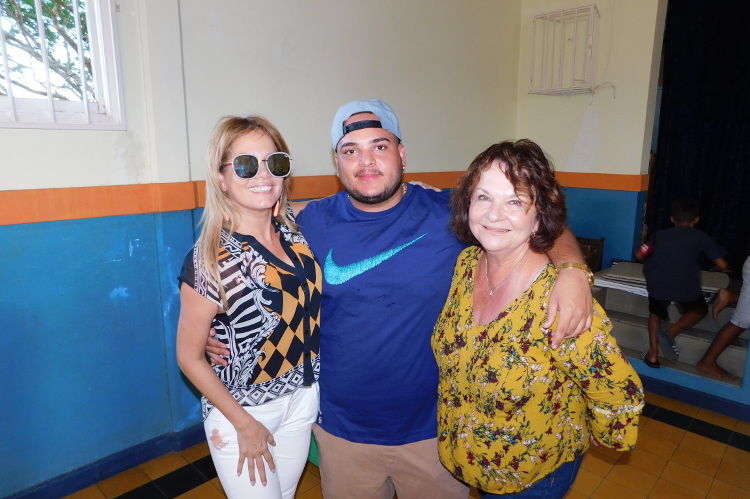 Thank you again to the individuals and sponsors that contributed towards our first When in Aruba, Care for Aruba! project: Neely Cosentino, Jaqueline Suttle, Dayanhara Croes, Izaira Arrindell, Aruba Animal Shelter, Aruba Salsa, TEC, Maggy's Perfumes, Manrique Capriles, The Juggling Fish, Frasa International Trading, Marketing Plus, Island Creative Consultants, Elite Productions, Kukoo Kunuku, Dyon Center, and Op = Op.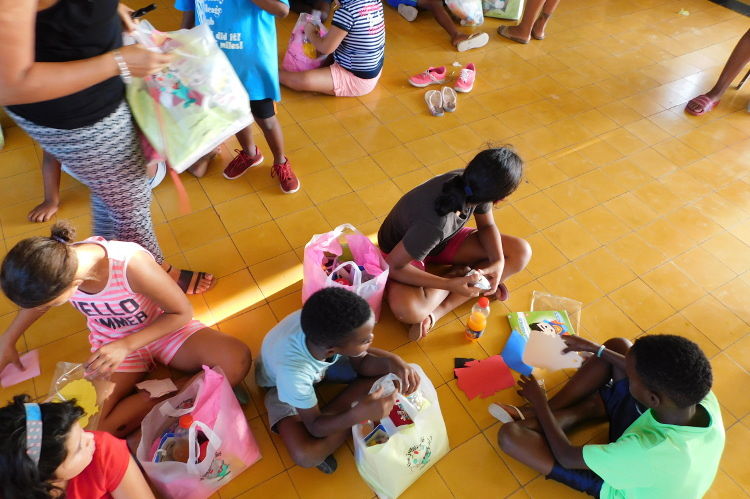 About Imeldahof: The objective of the children's home is to offer a temporary home and guidance for children who, for a variety of reasons, are unable to remain in their own homes. In most cases, this is until placement with their own family or relatives or a foster family can be found.