Published on:
The Lazy Turtle—Caribbean Cuisine with a Kick!
Text by Tina Causey-Bislick / Images by Steve Keith
Caribbean cuisine is one of the most diverse genres of cuisine, thanks to the many island nations in the region and the storied history of these islands, which have been influenced by Africa, Europe, Asia, the Americas, and distinct local Creole traditions. From jerk to roti, curries to pepperpot stews, Caribbean dishes highlight a fusion of flavors and melded traditions that yields complex character.
On Aruba, one restaurant that celebrates some of the most beloved Caribbean cuisine is The Lazy Turtle, an outdoor eatery at Paseo Herencia Mall. Although the restaurant opened about four years ago, I must admit I had never dined there until recently. I have been to many islands around the Caribbean, and the food scene has always kept my fork delightfully entertained, but I really had no idea I could take a culinary journey around the Caribbean right here on Aruba.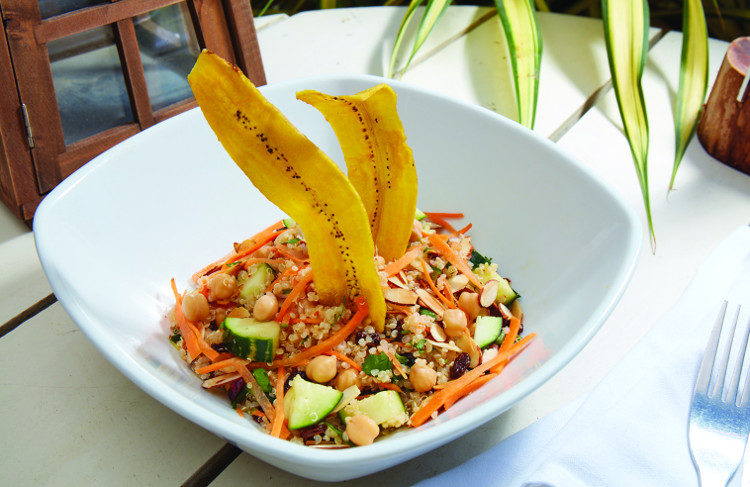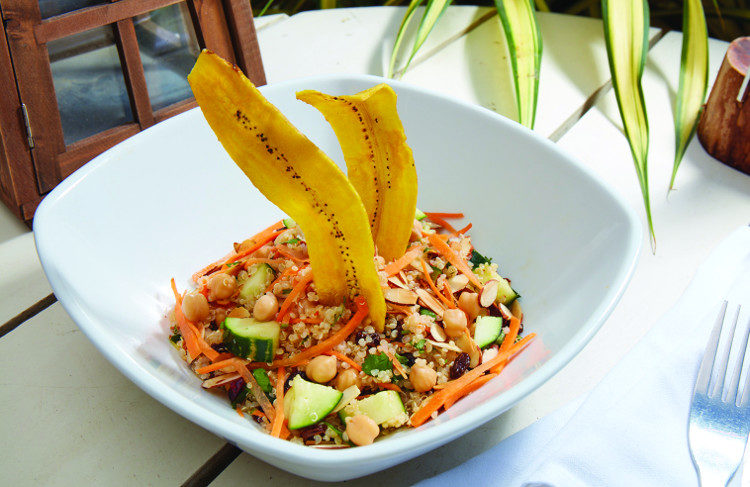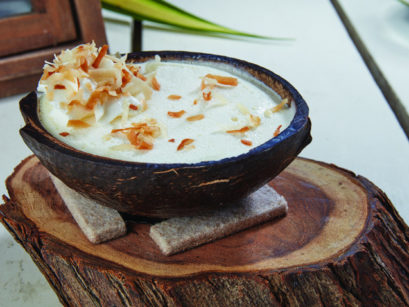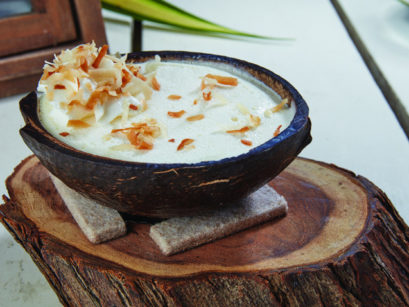 Locally owned by Sheldon and Maryuri Leuden and Maryuri's sister, Liliana, The Lazy Turtle's menu reflects an eclectic melting pot of offerings. The signature dishes we sampled included the gorgeously presented and exotic Plantain and Coconut Soup, with grilled shrimp; the Seafood Trinity, with lobster, shrimp, and grouper delicately infused with a hint of lemongrass and citrus aromas in a seafood consommé; the spicy, African-inspired Kuvuta Kuku, with tender chicken breast (also available with tofu); Piri Piri Shrimp Pot, a Tunisian-influenced dish with fried quinoa and mushrooms; Moroccan Chickpea and Quinoa Salad, with honey passion-fruit dressing; and Shrimp Mandarin, with passion fruit, grilled pineapple, and mandarin. The portions are generous and the prices are reasonable.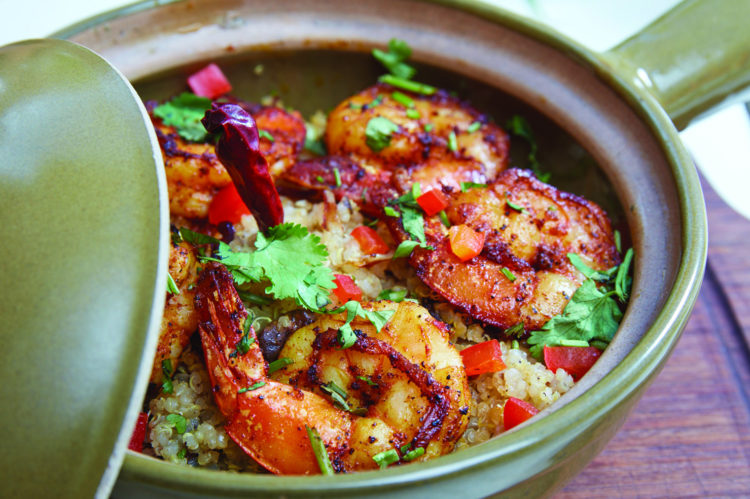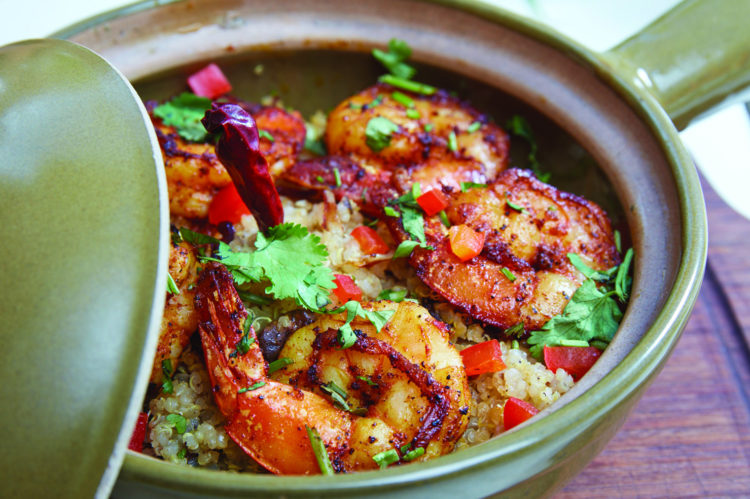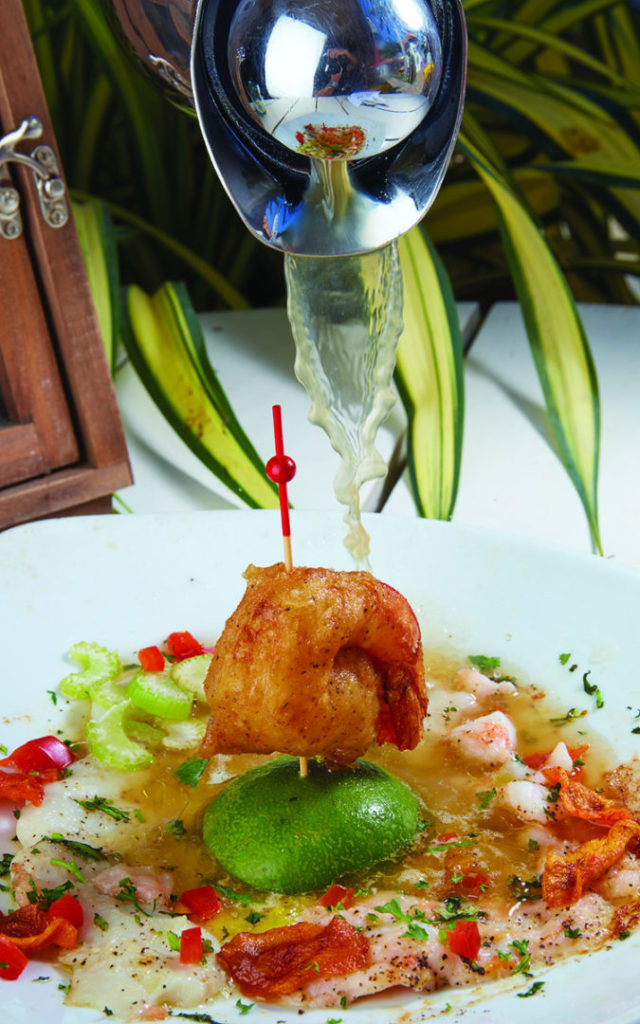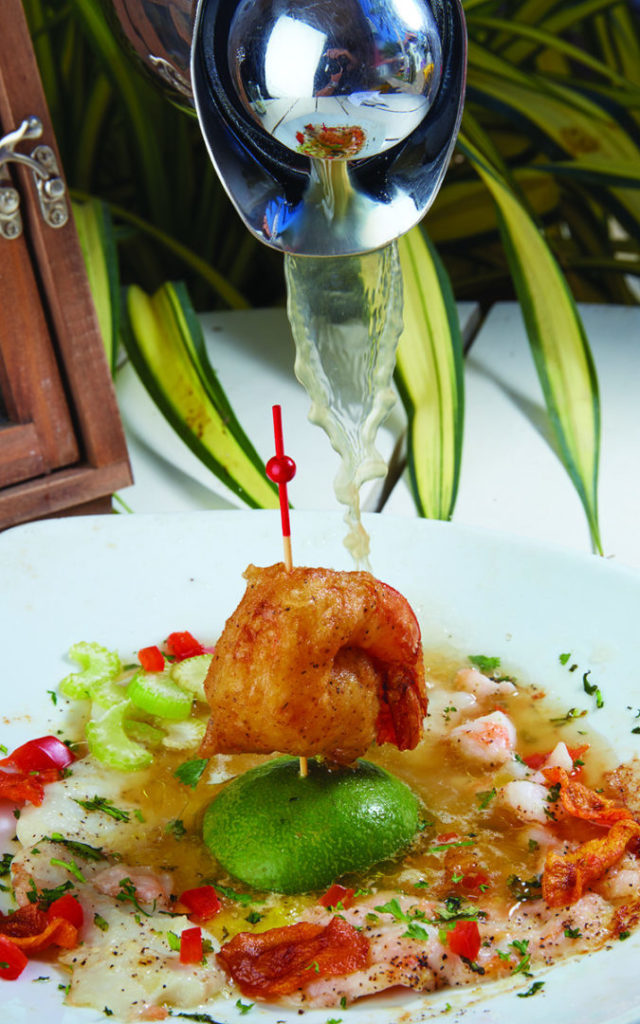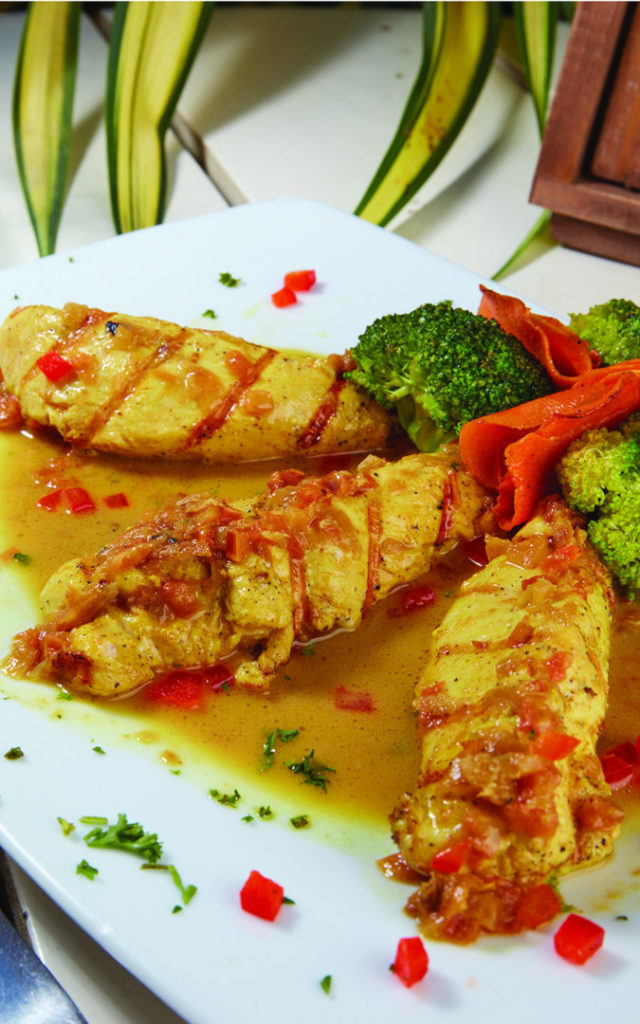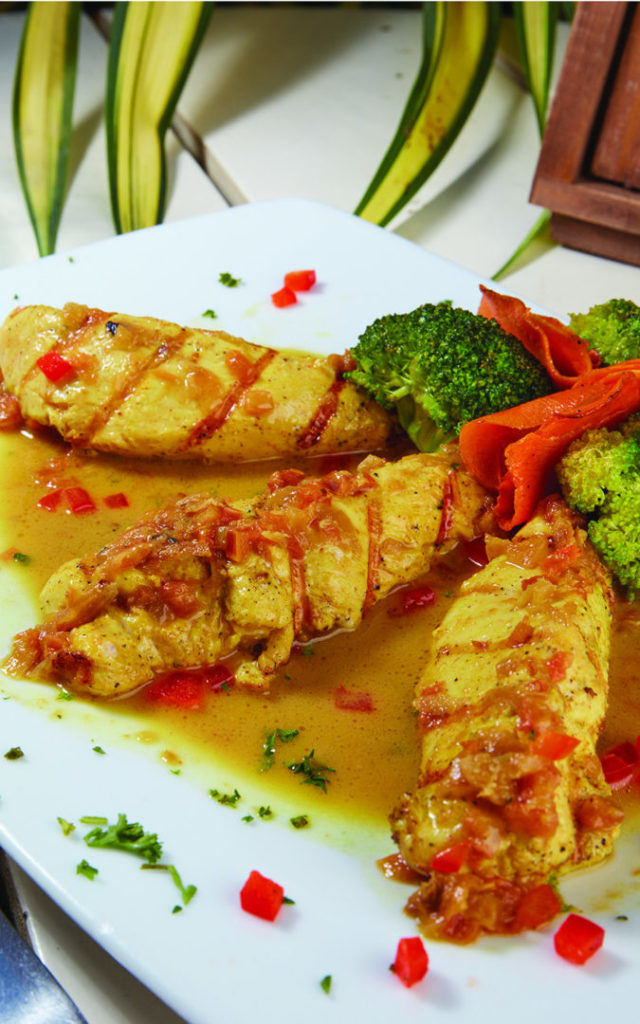 For more information, call +297-587-1992 or follow the restaurant on Facebook at @TheLazyTurtleAruba.