Published on:
The Long Table Aruba Event
Renaissance takes street food to a new level during the Long Table Aruba event
It was a dazzling evening under the stars and on the street for the island's first Long Table Aruba.  And oh, what a long table it was—measuring 375 meters down the center of L.G. Smith Boulevard from the Renaissance Marketplace extending all the way to the Crystal Casino.  Retro string lights sparkled as they crisscrossed above the action, where a three-course dinner with wine pairing was served to 1,000 guests.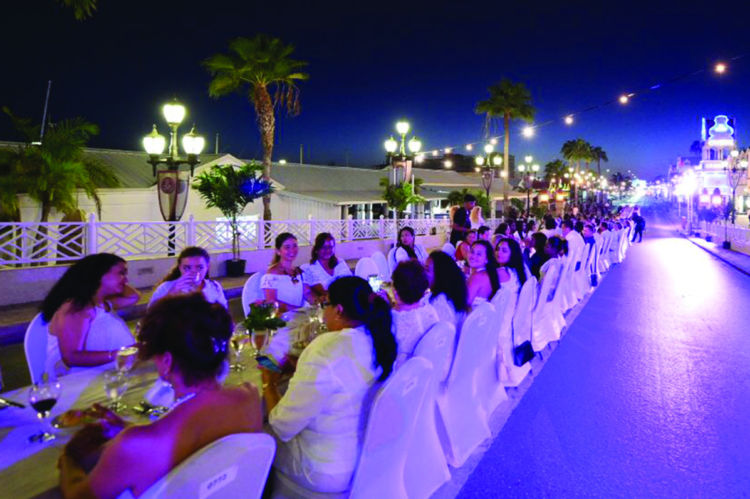 The event, flawlessly organized and orchestrated by the Renaissance Aruba Resort & Casino, highlighted Aruba's community spirit and our mantra of "One Happy Island," with all proceeds going to local cancer charities Koningin Wilhelmina Fonds Aruba and Mary Joan Foundation Aruba.  Renaissance Aruba's general manager, Paul Gielen, presented checks to both foundations in the amount of $10,000 each.
Joining Renaissance Aruba in sponsoring the event were Caribbean Overseas, High Performance, Tropical Bottling, Flora Market, Fantastic Gardens, Zen Designs, ARTN Photography, Noticia Cla, Thunder'n Lighting, Starbucks, Bashaka, Excellent Men Power, and The Greatest Inter Employment Agency.