Published on:
The Ritz-Carlton Aruba Brings Pure Elegance to a Dream Destination Wedding
Text by Tina Causey-Bislick
Photography by David Troeger with Jetlag Creative Studio
When couple Courtney Hubbard and Nicholas Alberino first visited Aruba in March of 2017, they stayed at The Ritz-Carlton, Aruba, and you could say that it was love at first sight. "From the moment we got there, we absolutely fell in love. I remember eating sushi on the outside upstairs balcony and I said to Nick, 'I love this place—we are getting married here.' That was prior to him even proposing, so I guess I spoke it into existence," bantered the bride. The couple exclaimed, "We are literally the happiest when we are staying at The Ritz-Carlton, Aruba!"
Recently, the couple indeed chose to celebrate their destination wedding here at The Ritz-Carlton, Aruba, bringing their vision of pure elegance to life with the help of the wedding and events team at the resort and creative local vendors.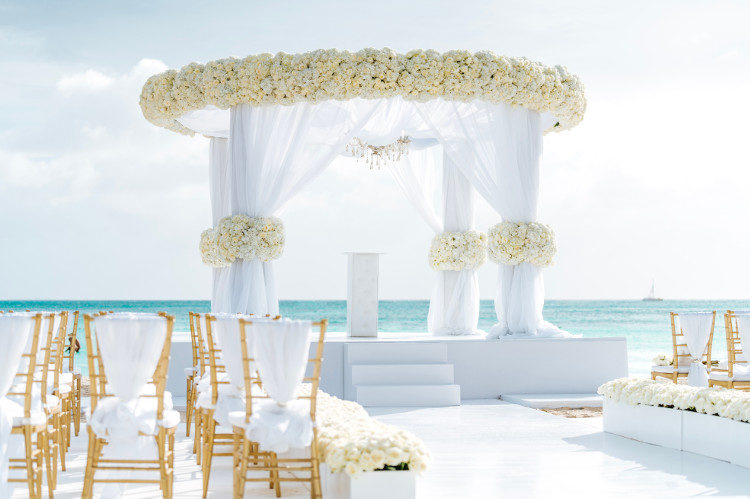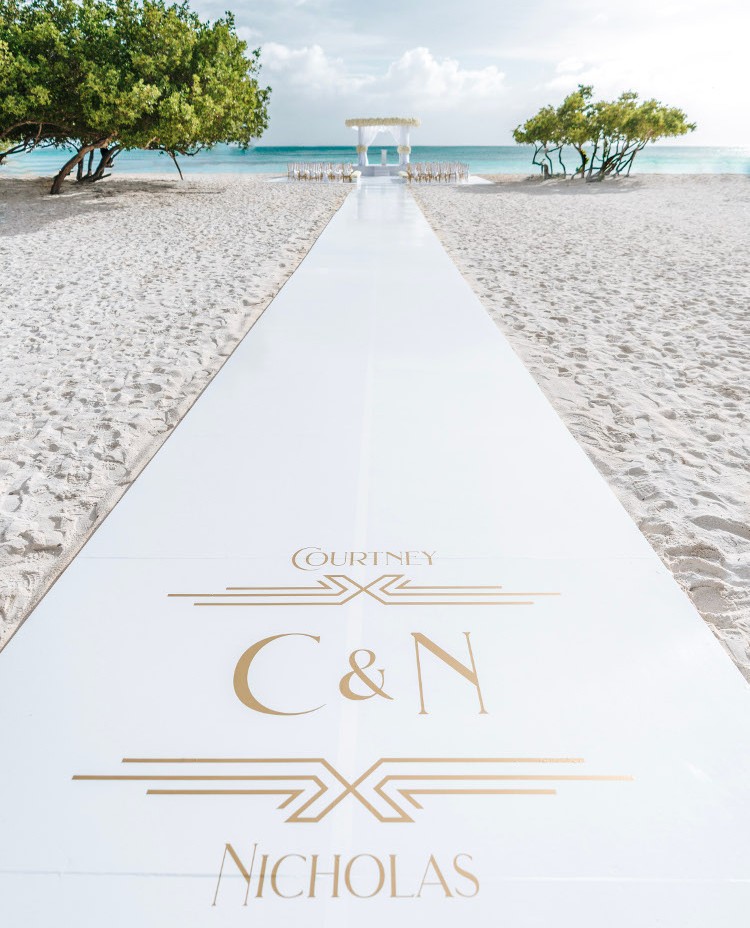 Special Touches
 Thousands of white roses decorated both the ceremony and reception.
 A personalized acrylic name place tag was created for each guest.
 Two grand-scale LED screens played a nonstop reel of cherished pictures and videos of family and friends throughout the reception.
 A decadent 16-foot sweets table featured more than 20 delightful dessert offerings.
 The ceremony aisle runner, dance floor, and sweetheart table were custom-made for the event.
 The resort's ballroom was given a more intimate feel with ceiling and wall draping enhanced by uplighting.
 A lounge area was set up in the ballroom to allow guests to relax and chill at any point during the reception.
 A "Happily Ever Alberino" photo booth was set up just outside the ballroom entrance for guests to enjoy.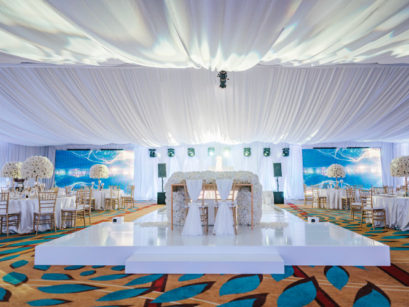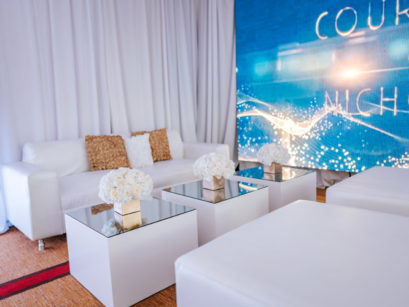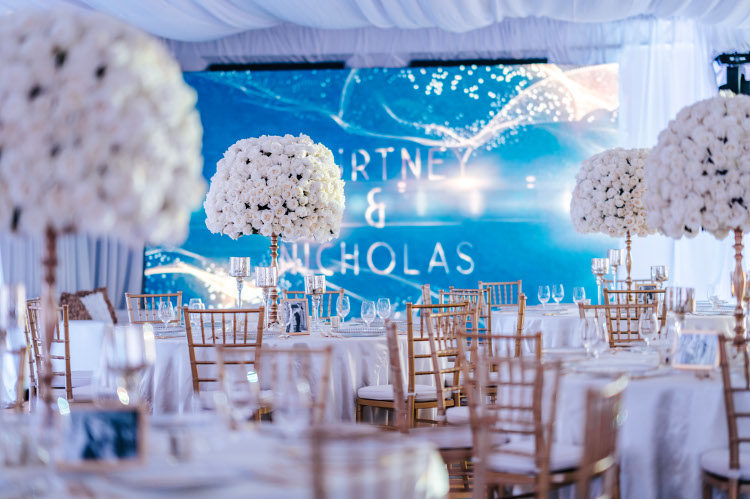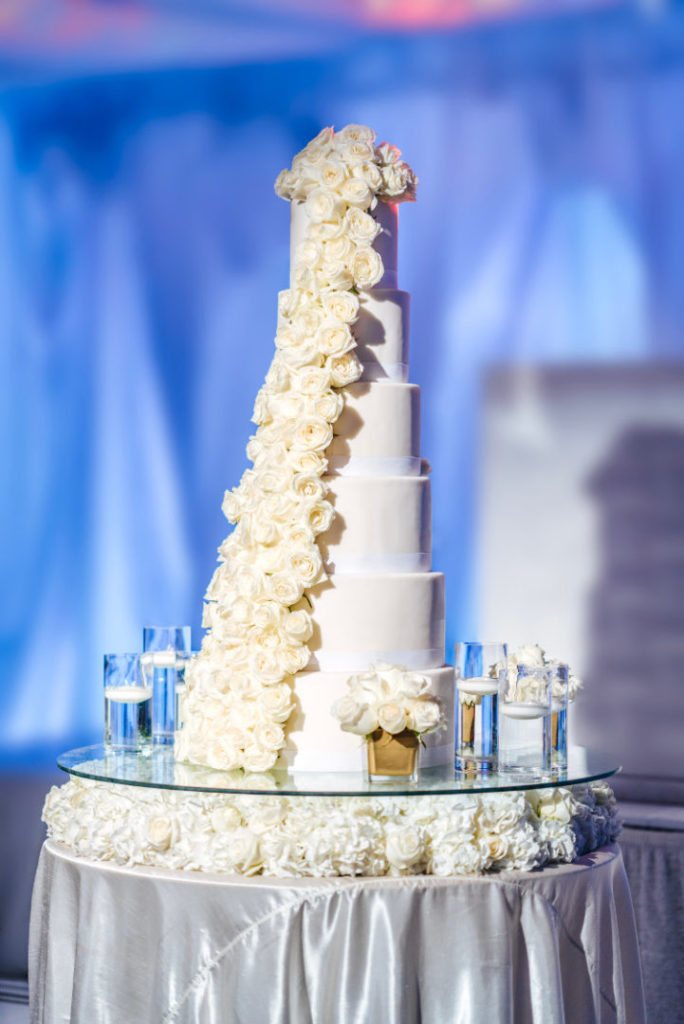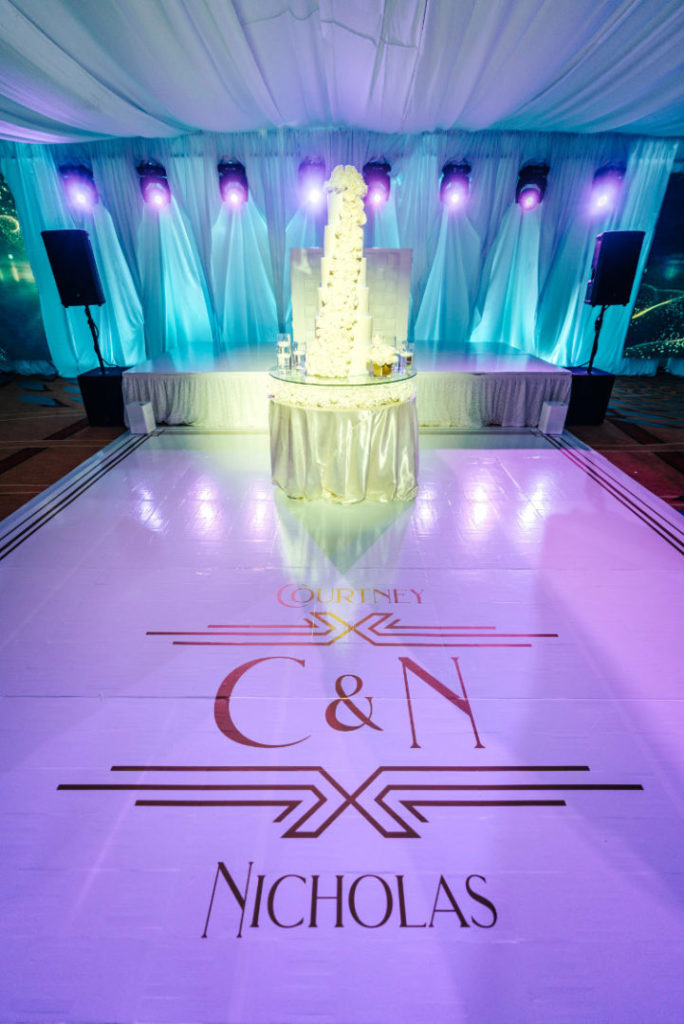 Contributing Local Vendors
Elite Productions
Local wedding officiant Andy Osborne
A Message from the Couple
Aruba is truly "One Happy Island," and we are so happy that our friends and family were able to experience that with us. Everyone there is so kind and welcoming—it makes you feel like you're at home. The Ritz-Carlton, Aruba treated us with such professionalism and unbelievable hospitality, and we are so thankful for all the amazing memories made there. We would 100% recommend having your wedding, event, or vacation at The Ritz-Carlton, Aruba, and we can't wait to come back in a couple of months!