Published on:
The Rum That Tells the Best Stories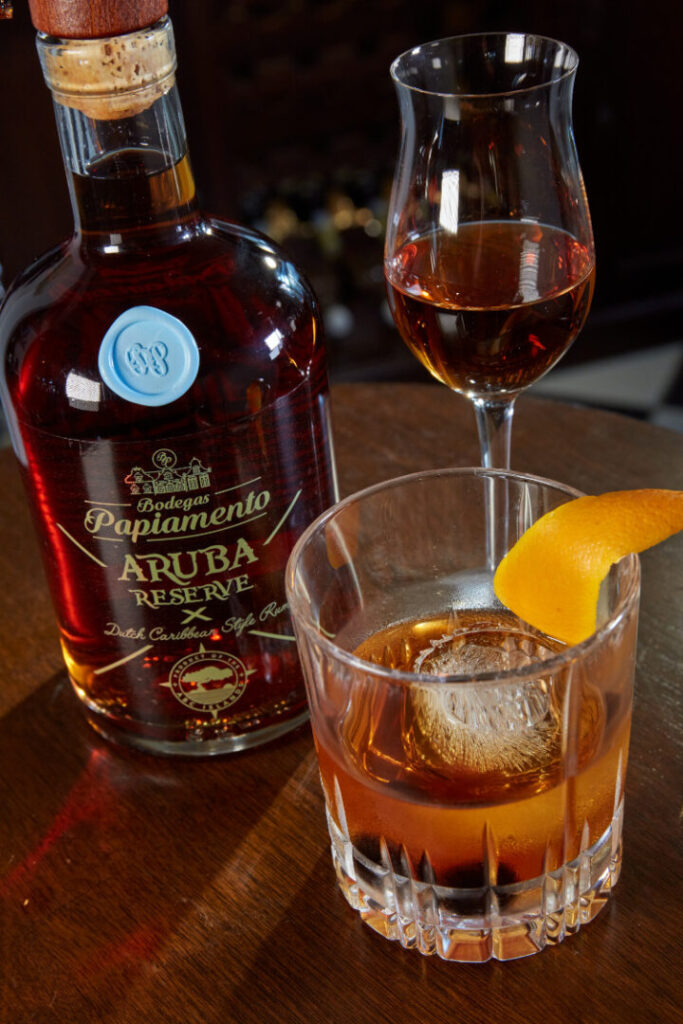 Rum aficionados, rejoice! There's a new rum in town, bottled right here in Aruba, and it's now available to enjoy on the island or back home with family and friends.
Bodegas Papiamento Aruba Reserve is a unique, innovative blend of premium rums of the Caribbean made from 100% sugarcane molasses, distilled in column and pot stills, aged in American ex-bourbon oak barrels, and finished with unique natural Caribbean ingredients. The resulting harmonious blend is aptly named, as it perfectly reflects Aruba's local language of Papiamento, a rare and distinct mix of languages such as African, Spanish, Portuguese, English, and Dutch, with native Arawak words added in as well.
The only premium Dutch Caribbean-style rum on the market, Bodegas Papiamento Aruba Reserve boasts a rich amber color with red highlights. Its aroma profile is complex and full of character, with maple syrup, orange peel, and brown sugar notes. The taste is unparalleled—smooth and relaxed with sweet toffee fudge notes and a seductive, sophisticated finish.
Bodegas Papiamento Aruba Reserve is best enjoyed on the rocks with a twist of citrus peel, and even more importantly, it is best enjoyed among good company. In fact, Bodegas Papiamento Aruba Reserve lives up to its name in yet another way: "papia" literally means "to speak or talk," and Bodegas Papiamento is crafted as a premium rum to share with select company over deep and meaningful conversations. It's also the perfect rum to enjoy with family and friends back home as you tell them all about the happy, unforgettable moments you experienced in Aruba.
Bodegas Papiamento Aruba Reserve: Aruba's Best Storyteller.
Distillery Address: Werfstraat 7, Eagle Area
Phone: +297-593-5598