Published on:
The Science Behind Aloe Wellness
By Debbie Kunder
For centuries, people have turned to Aloe Vera for its purported health benefits and medicinal value. In modern times, these claims have been backed by science time and again. Since the 1960s, Aruba Aloe has been leveraging Aloe's incredible healing powers in its health and beauty products. The company still hand-cuts the Aloe, considered the "World's Finest Aloe," from its own sprawling fields. The pure Aloe Vera gel is then extracted by hand and combined with other fine ingredients to create some of the world's most nourishing products.
In the interest of finding out more about the impressive wonders of Aloe Vera, and thereby Aruba Aloe products, I sat with Anna Posner, a local skin therapist and nurse, for her expert opinions and advice regarding Aloe Vera.
Anna, what is your educational background?
I received my Bachelor of Science in Skin Therapy in 2010. While working as a skin therapist, I studied to become a nurse and earned my Bachelor of Science in Nursing in 2015.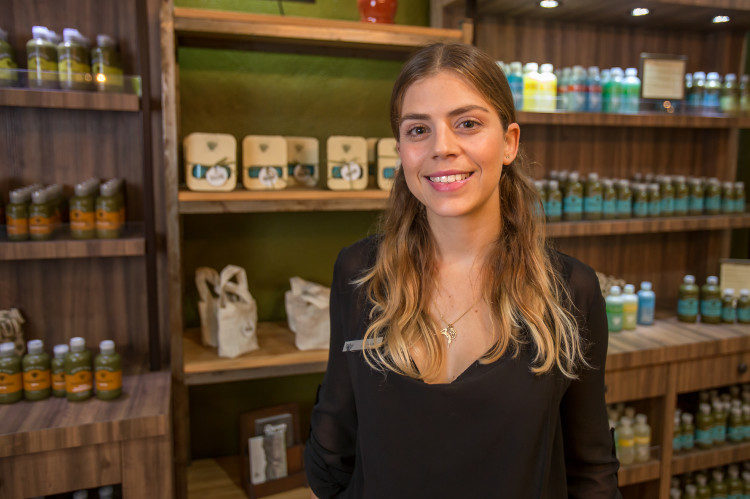 Have you ever played a role at Aruba Aloe?
Yes, I was hired a few years ago for a period of time to do some consulting for Aruba Aloe, specifically to share my expertise regarding the skin with the company, which in turn brings greater value to customers. I also worked with Aruba Aloe's sales associates in order to ensure that they are very knowledgeable about the skin in order to give clients the best advice possible.
Obviously, you must be well-versed in the health benefits of Aloe Vera. Can you count off some of the scientifically proven benefits of this plant for both the skin and hair?
When it comes to the skin and hair, Aloe Vera gel has superpowers: it contains vitamins A, C, and E, which nourish the skin and hair; it promotes healing; it's anti-inflammatory and anti-aging; and it's an antioxidant and an excellent moisturizer. It is currently being used topically for burns, wounds, hemorrhoids, posthemorrhoidectomy pain, psoriasis, sunburn, frostbite, itching, inflammation, osteoarthritis, and cold sores. In fact, Aruba Aloe's medical-grade Alhydran is perfectly suited for treating any of these conditions. Of course, Aloe Vera is also used in various cosmetic products for the overall well-being of the skin and hair, which is something Aruba Aloe has been doing for decades.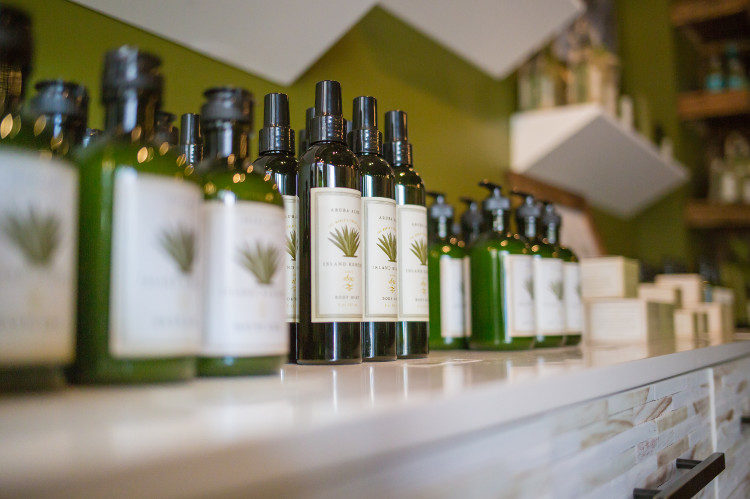 It is well known that Aloe Vera gel can be used to relieve sunburn. What is the exact protocol people should follow when using Aloe for this? Is it as simple as just rubbing on the gel?
They should extract the clear gel from the plant, wash it in water to remove the yellow Aloe sap, and then apply it to the skin. If they would like, they can blend the gel first to make it more liquid so it is easier to apply to the skin.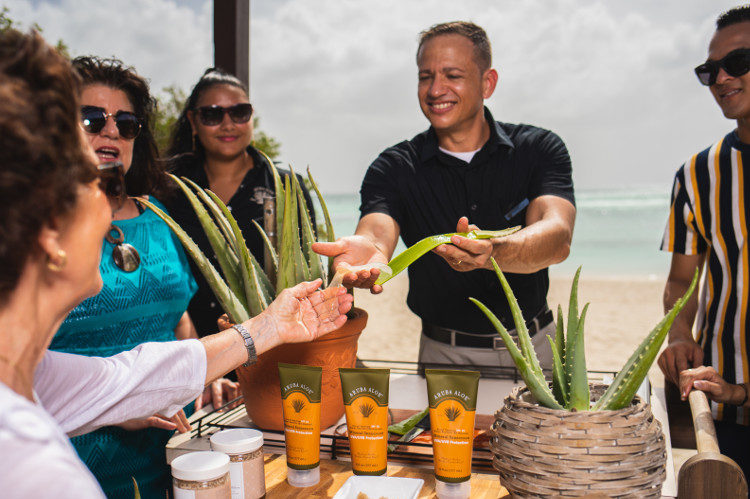 What are the benefits of taking aloe internally?
The sap has been used traditionally as an oral laxative, which was actually Aruba Aloe's original product. The gel is ingested orally for stomach problems and some people use it daily as a general health drink against all kind of ailments.