Published on:
The WSOP Is Heading Our Way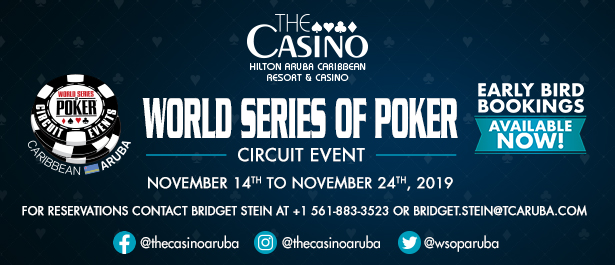 The World Series of Poker, a series of most prestigious poker tournaments famous the world over, is coming here to The Casino at the Hilton Aruba Caribbean Resort on November 14 to November 24, 2019.
According to organizers, the event is expected to draw more than 200 poker players from around the globe competing for substantial cash prizes. The guaranteed spectacular amount of prize money is $250,000, with a buy-in of $1,700!
Poker players are advised to save the date and make travel arrangements in time for the opening ceremony. The famed tournament series will include a number of special events, including a welcome reception and an awards evening. The full schedule is still being compiled, and preparations are in full swing.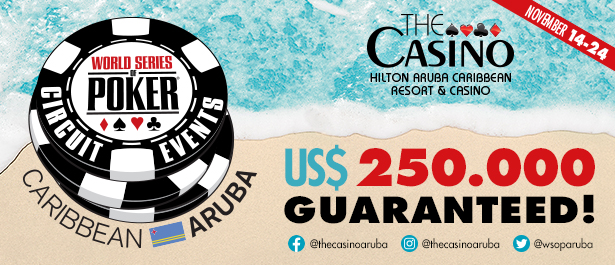 When you visit The Casino at the Hilton Aruba Caribbean Resort, you are introduced to luxurious and extravagant new slot machines such as Lock N Link, Wild Fury, and SpinFerno, which provide attractive rewards and huge wins for any player wishing to try his luck at spinning.
The dazzling array of slot machines are exciting to play and feature frequent free bonuses and unique themes, making each slot machine a new adventure in color, sound, and design.
Open every day from 12 noon.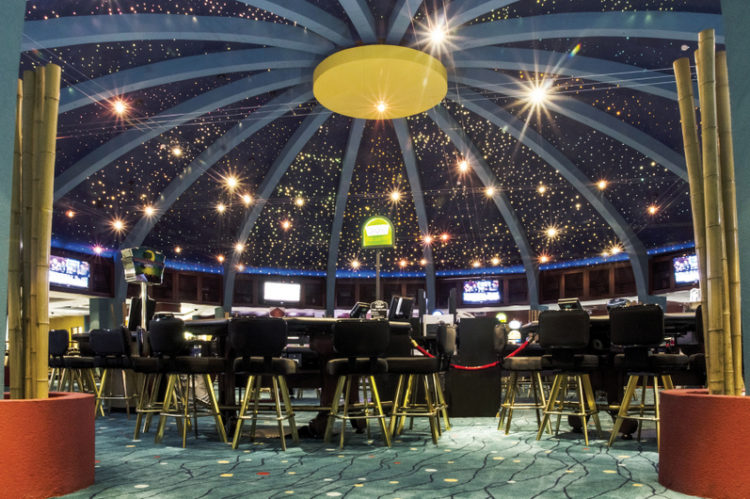 The Casino at the Hilton Aruba Caribbean Resort, affiliated with Liv Casino at the Barcelo Aruba and under the management of Island Gaming NV, is also proud to announce the opening of their third casino at Provo, an island in the Turks and Caicos archipelago, in the Atlantic.
Located at Mangrove Reef, the project includes a casino, a club, and the Paparazzi restaurant, and it is slated to open midyear.