Published on:
Towns of Aruba
Given how small the island is, it's quite surprising how diverse Aruba's towns are. From the tourist-oriented town of Noord all the way down to the "Sunrise City" of San Nicolas, you'll find a wide variety of attractions and offerings, with each town exuding its own unique flavor.
Noord, Aruba

Noord is the district at the northern end of the island. Here you'll find the Palm Beach hotel strip, which has grown into a vibrant shopping, dining, and entertainment destination.  Several luxury shopping malls—Paseo Herencia Mall, Palm Beach Plaza, and South Beach Centre—offer everything from high-end fashion boutiques, fine-jewelry stores, and novelty shops to restaurants, bars, nightclubs, and two cinemas.  The charming Palm Beach Village Mall, Arawak Garden complex, and a smattering of other eateries and souvenir shops also reside along the bustling Palm Beach strip.
Oranjestad, Aruba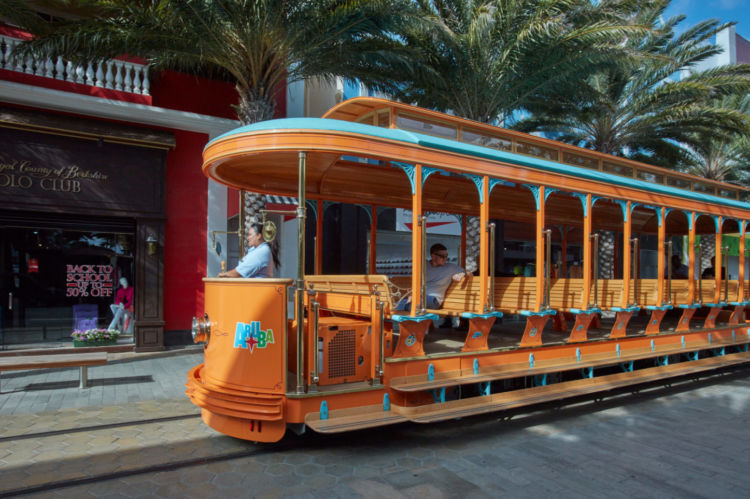 Oranjestad is Aruba's seat of government.  A cruise-ship port dominates the downtown scene, with passengers disembarking to take advantage of the great shopping, dining, and entertainment options along the boulevard. A handful of government buildings, museums, and monuments—including Aruba's oldest building, Fort Zoutman—are also dispersed throughout Oranjestad. Aruba's Dutch heritage is reflected in the 19th and 20th century architecture found along Wilhelminastraat. Visitors to Oranjestad can enjoy a city tour by streetcar, which takes riders along Mainstreet, also called Caya Betico Croes, where they can get off to do some shopping and grab a bite to eat.
Savaneta, Aruba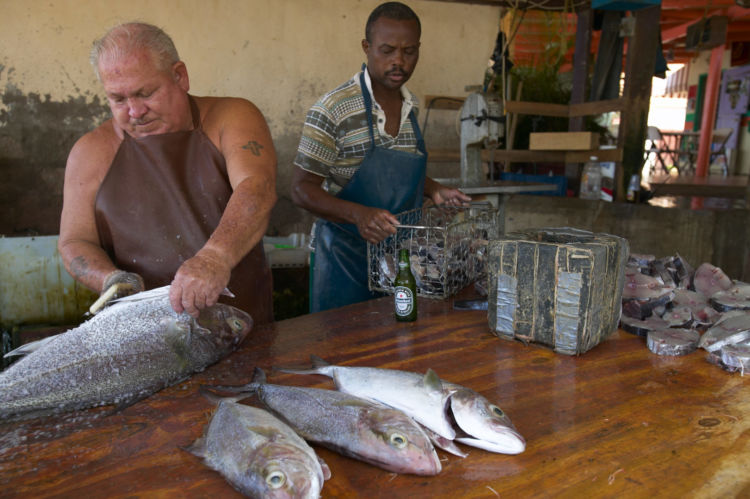 Located along the island's southwestern coast, Savaneta is Aruba's earliest town, serving as the first  capital until 1797.  The oldest house in Aruba—a cas di torto, or mud hut, dating back some 150 years—is still standing within this historical town.  Savaneta is a fishing town, with local fishermen delivering their fresh catch to Zeerovers wharf on a daily basis.  The Marine Barracks Savaneta is also based here, housing the Royal Netherlands Navy, the Netherlands Marine Corps, the Netherlands Coastguard, and the Aruban Military.
San Nicolas, Aruba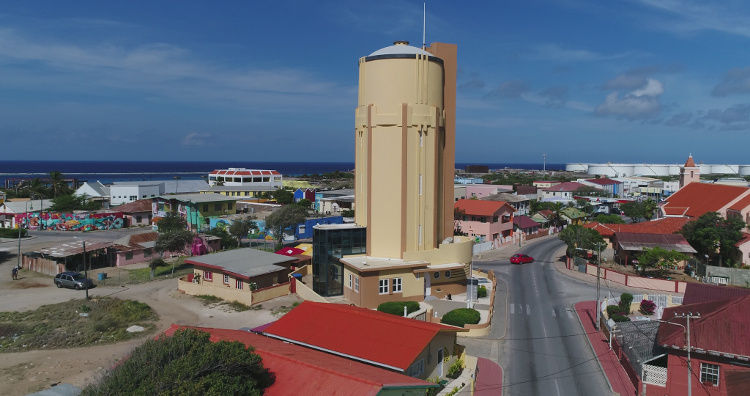 San Nicolas, Aruba's second largest city, owes its identity to the oil refinery that it harbors.  With the recruitment of refinery workers from the British Caribbean during the 1940s, San Nicolas developed its distinct Creole flavor and became the birthplace of Aruban Carnival.  Today, the town serves as an art hub for the Caribbean, with various galleries and museums taking root.  In 2016, the Aruba Art Fair brought a dozen world-renowned street and graffiti artists who turned the town into a fascinating gallery of street art.